In this modern era, you no longer need to settle for uncomfortable or painful footwear to look good. There are growing options for comfortable yet stylish shoes for both men and women, even locally, but it's not quite the norm yet.
To contribute to the options available to the latter market, Malaysian sisters Esther and Amy Tai decided to launch Machino, a line of footwear designed to let working women look good while feeling good too.
The apple doesn't fall far from the tree
At the time, Esther had just graduated from Monash University Malaysia and was in search of a job.
But companies weren't keen on hiring new employees at the start of the pandemic, so she decided to pursue a lifelong dream she's had with her sister Amy, who was still studying. 
As daughters of a mumpreneur, the sisters were enthusiastic to start a business of their own and follow suit in the fashion industry. And as they reconnected with a distant uncle who owned a shoe factory, it all fell into place.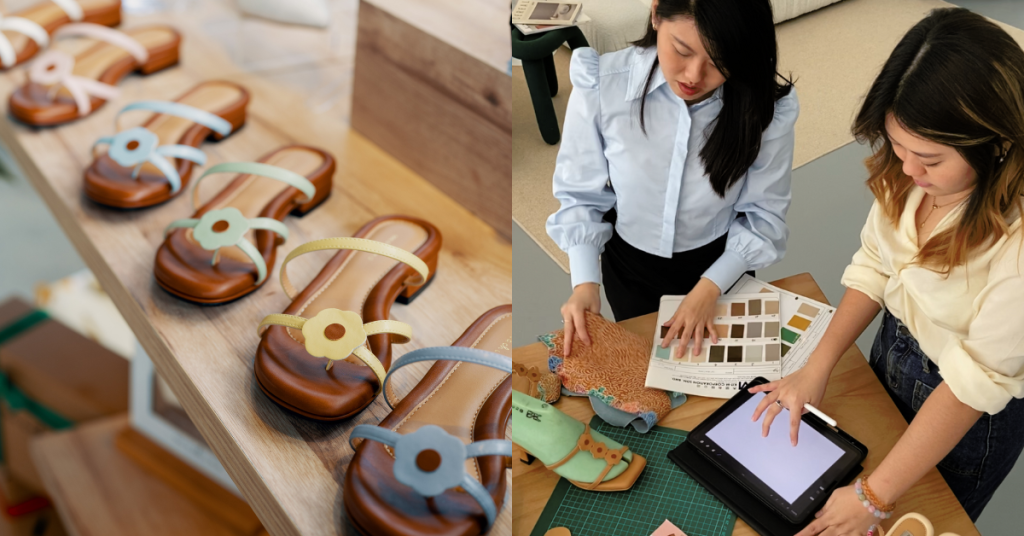 The ladies learnt the business aspects from their uncle who had over 20 years in the footwear field. This took a few months but by November 2020, Machino was officially up and running. 
It wasn't easy for the business in the beginning as the pandemic and subsequent lockdowns were still ongoing. People weren't really leaving their houses, making shoes less of a priority. 
But with the strong emotional and financial support (a loan of RM100,000) from their parents, the sisters refused to give up on nurturing their brand.
So rather than worrying about sales, the pair invested their time into establishing and perfecting Machino's branding.
Drawing up new designs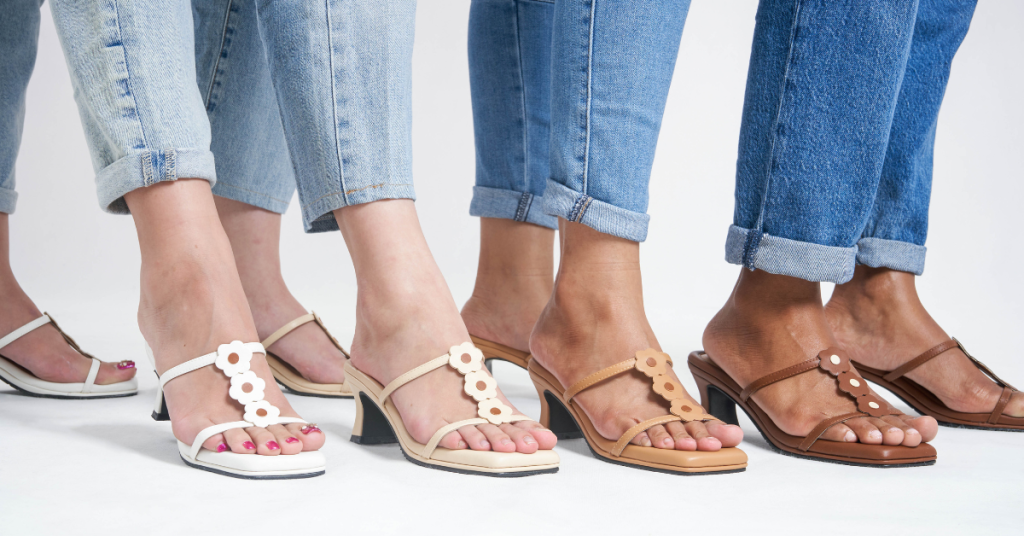 "From personal experience, we realised that many shoe brands were stylish, but they weren't very comfortable for long-term wear, whilst the shoes that are comfortable didn't have great designs," they explained.
However, the public's fashion preferences changed post-pandemic. Instead of heels, they noticed that Malaysians were looking for chic shoes that didn't sacrifice ease and comfort.
This gave way to a lightbulb moment that birthed the brand's current best-seller collection.
The Hana slip-on sandals feature a six-petal flower as the star and has made its way to the pages of many social media influencers. In fact, its launch also signalled a positive change for the business.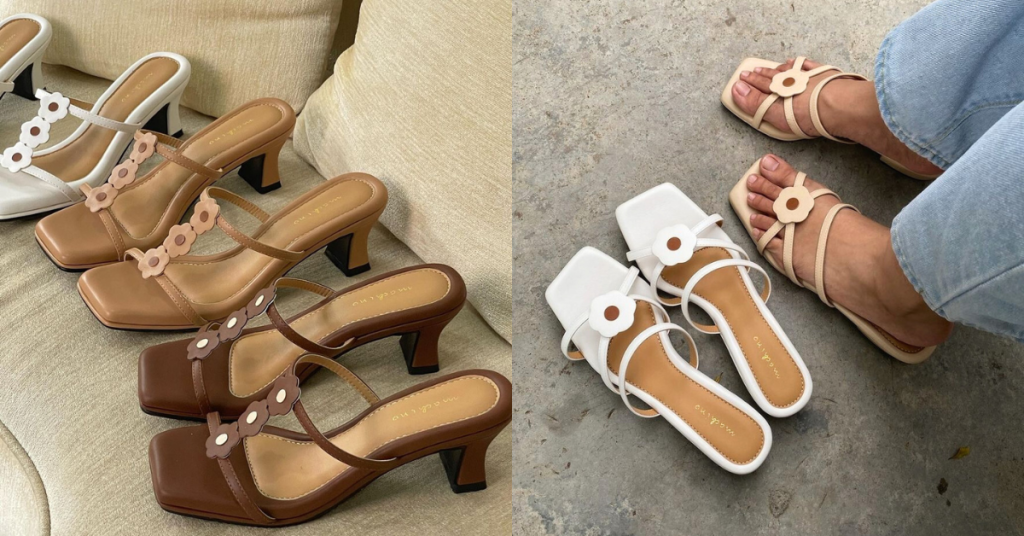 "The moment we realised this was a significant turning point for our business was when we saw our Hana flats worn by customers on a day out in KL."
This further reaffirmed Esther and Amy's belief that starting the brand was the right career path for them.
Though, the sisters confided that there were moments when they reflected on whether starting the business at such a young age with no prior experience was a good move.
"But the thing is there is no right or wrong timing to do anything, sometimes you just have to do it and put yourself in an uncertain environment to see how far you'll go," they shared.
Taking steps to become changemakers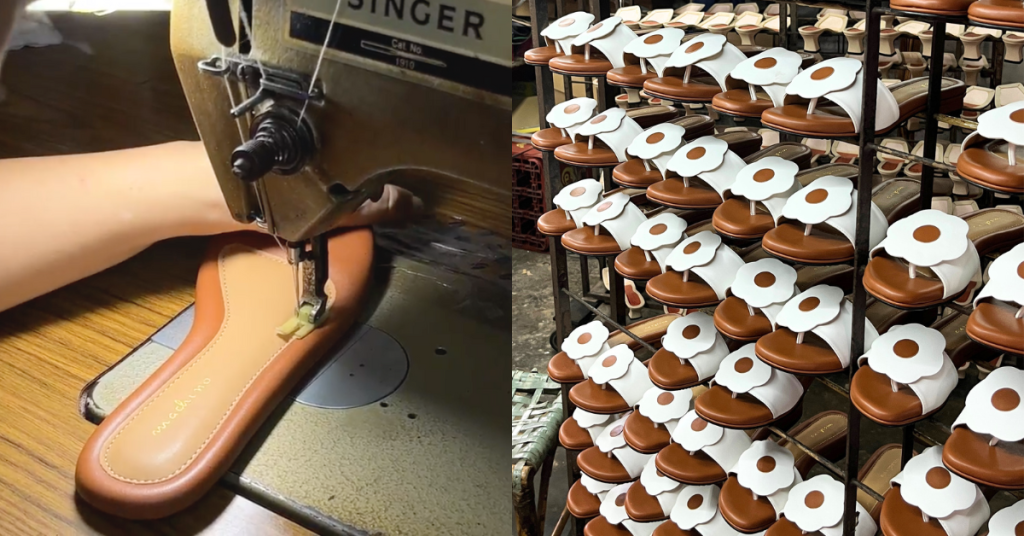 In line with the brand's mission to create comfortable shoes, Machino uses thick and firm sponge insoles. It's said that this helps to support long hours of standing and walking.
"Some of our customers have even told us that they are able to run in our heels without experiencing any or severe foot pains," they shared.
Each pair is handcrafted by local shoemakers and establishes Machino as a slow-fashion brand. As such, the brand generally operates on a made-to-order basis, with prices ranging from RM118 to RM268 (excluding shipping).
To accommodate the large volume of orders, the brand forecasts specific designs that might be more popular and produces more of those designs.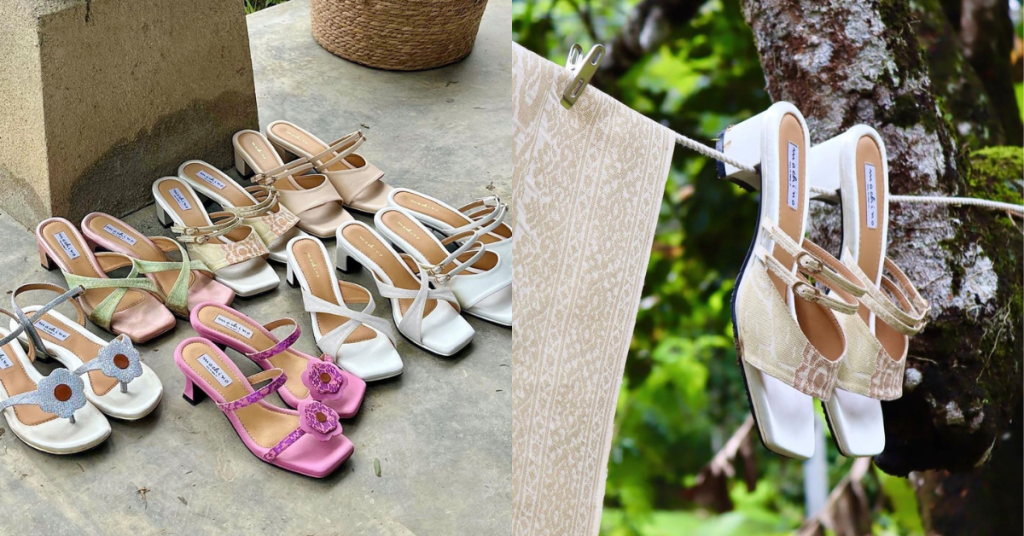 With a name inspired by the different races in Malaysia (MA stands for Malay, CH stands for Chinese, IN stands for Indian, and O stands for Others), the brand aims to celebrate local culture.
This is done by incorporating specific cultural elements in most of their designs, like the use of batik or saree lace.
For example, its recent Si Gadis: Blooming at Raya collection uses a limited edition songket design that's 100% handwoven in Malaysia.
"Each year we will mainly focus on having collections for the celebrations we have in Malaysia," they explained. "We strive to create designs where traditional meets modern. It's something different and unique yet relatable to Malaysians."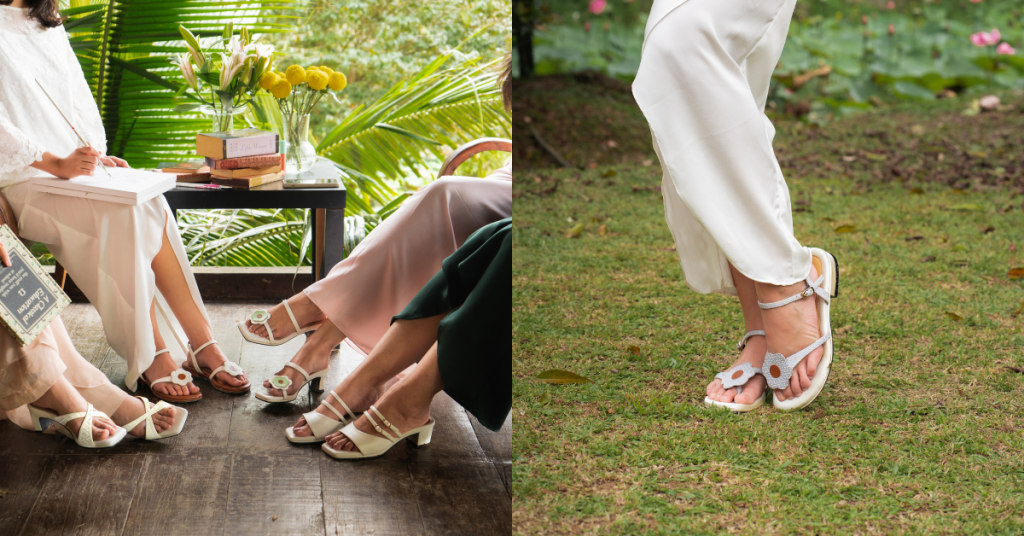 Reaching for new heights
As young entrepreneurs in their mid-20s, Esther and Amy confessed that running the business while exploring their youths could be challenging at times.
In the early stages, they would miss out on many family events to focus on building Machino. "We were constantly glued to our phones, always responding to messages. And our minds were constantly racing," Amy shared.
But they've since learnt the art of balancing the professional and personal through proper time management. Schedules are planned ahead of time to allow leeway and flexibility around last-minute changes.
In terms of lessons learnt, the sisters shared that they believe seeking an accountant's help earlier would have saved them time and potential financial complications.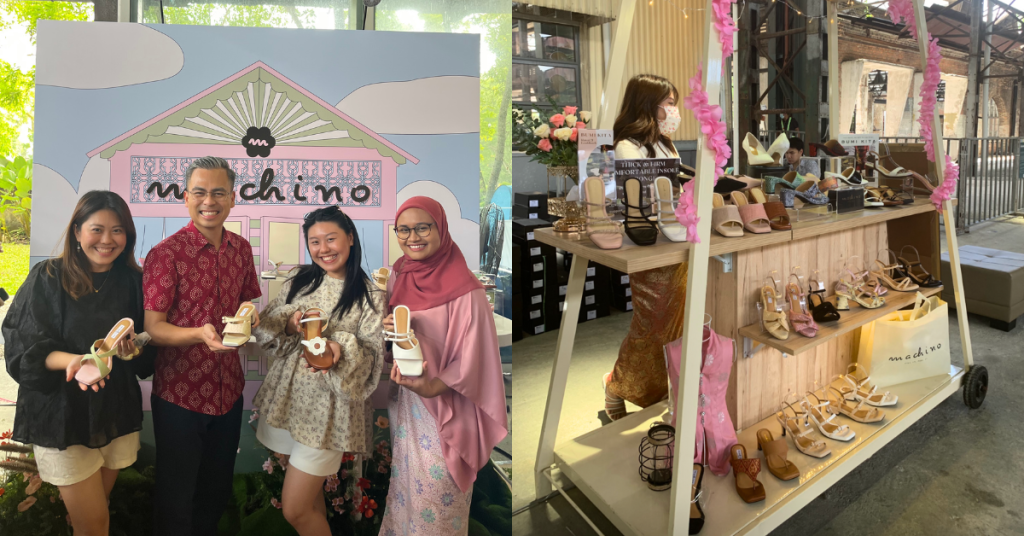 With almost four years of operations behind them now, Machino's first showroom will be launched soon for visits on an appointment basis.
This is to help with crowd control and to make the store "a place for people to shop freely" as well as for a more personal one-to-one experience.
But for now, customers can refer to Machino's sizing guide on their website to find a matching pair of footwear. They also have a 30-day exchange and return policy should you get the wrong size.
In the long run, the Tai sisters' ultimate goal is for Machino to become an internationally recognised brand.
"It has always been our dream to open flagship stores in different countries. We want Machino to be renowned for crafting comfortable and fashionable shoes that challenge the notion that 'beauty is pain'."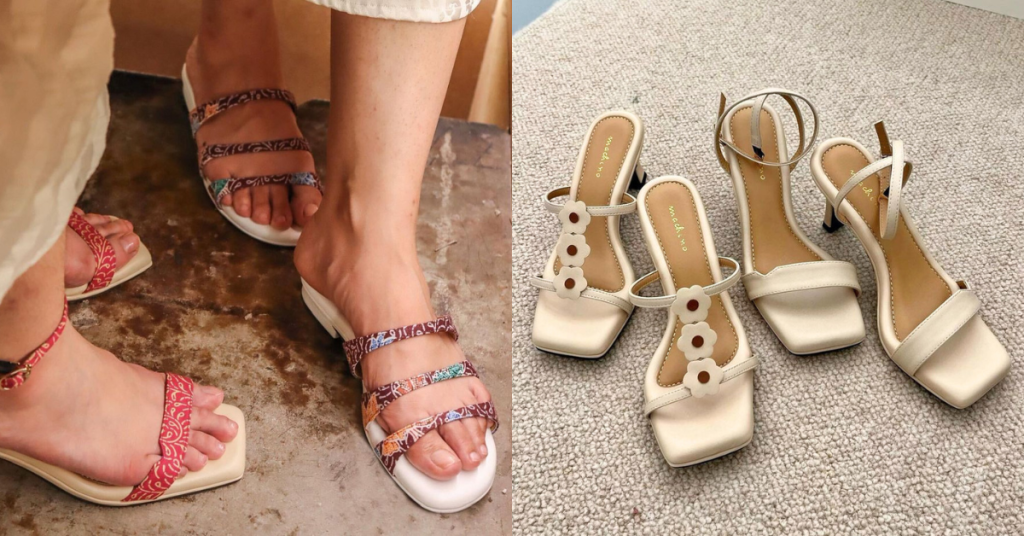 Featured Image Credit: Machino