Malaysian coworking space provider WORQ has launched a new self-service workspace solution, WORQ Express.
Targeting the digital nomad and workcation crowd, the first WORQ Express outlet is located at Alunan Resort, a resort on Perhentian Island, Terengganu.
Not only is this the first WORQ Express outlet but also WORQ's first outlet outside of central Malaysia.
Supposedly, this also makes this WORQ Express coworking space the "first and only self-service coworking space on an island".
"While we are not the first to introduce the self-service concept in Malaysia, we are proud to be the first to bring it to an island," the WORQ team clarified. "Launching on an island offers a truly unique and unparalleled experience for our customers and Alunan's guests."
Stephanie Ping, the CEO and co-founder of WORQ, was inspired by the tranquility of Alunan Resort when she visited the island for the first time.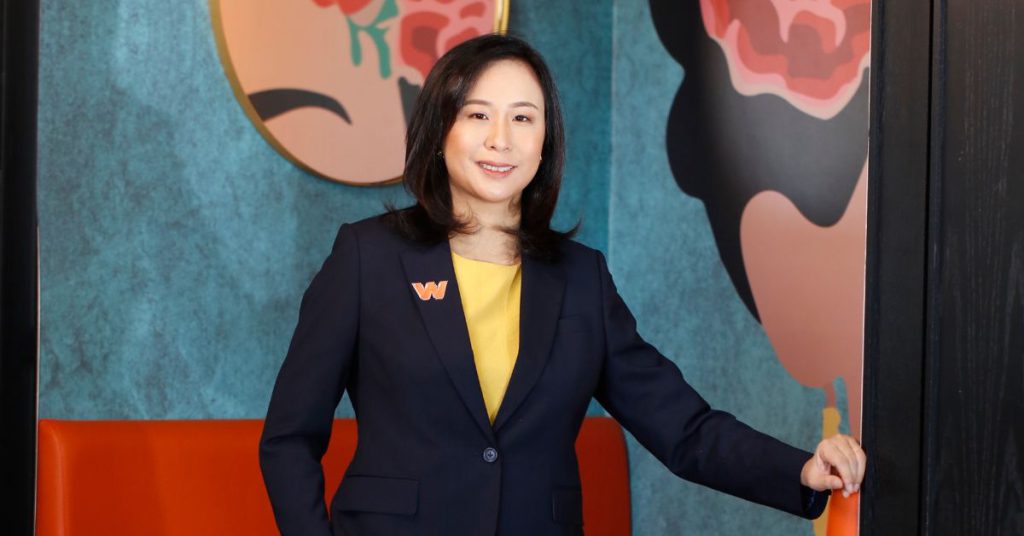 From there, she became friends with the Alunan Resort's co-founder, Sany Ismail. That friendship eventually made way for a business partnership.
"We firmly believe in the concept of a 'work + meaningful holiday' experience and our collaboration with WORQ takes it to the next level," Sany said.
Fit for the workcation crowd
The WORQ Express space in Alunan Resort occupies two rooms, with a meeting room and a hot desk area that operates 24/7. Before it was a coworking space, it had been a conventional lounge area and an unused space for hotel guests.
With WORQ's transformation, guests can now utilise the space on-demand using the unique access code generated upon booking through WORQ's system.
Based on what we understand, this concept sounds similar to Jerry Coworking Space in the Klang Valley, albeit at a much smaller scale and with hot desks.
Hotel guests of Alunan Resort can enjoy complimentary access to the space as a special privilege.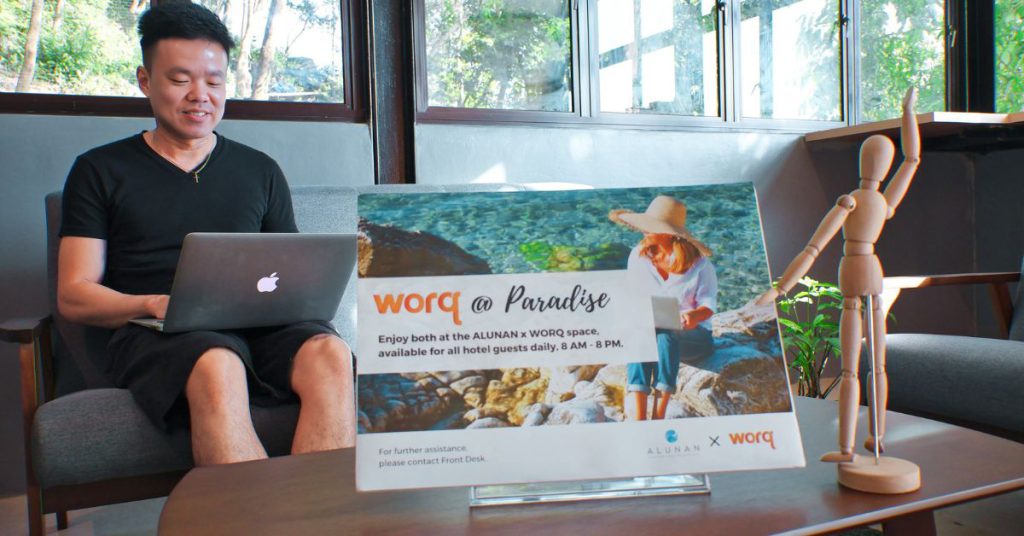 Meanwhile, non-staying visitors can also use the facilities for a nominal fee if they're not already registered as WORQ All Access members.
Memberships at WORQ start at RM400 per pax/month for hot desks at a fixed location. Members can top up an extra RM50 per month for the All Access Pass to enjoy access to all of WORQ's locations, including the new Alunan Resort spot.
For non-members, the meeting room can be rented at a rate of RM50 per hour and the hot desk area is available at a daily rate of RM40.
As business travellers may know, though, many hotels already have their own business centres that allow professionals to get some work done. So, why should a hotel engage with WORQ to open a WORQ Express outlet in lieu of furbishing their own workspaces?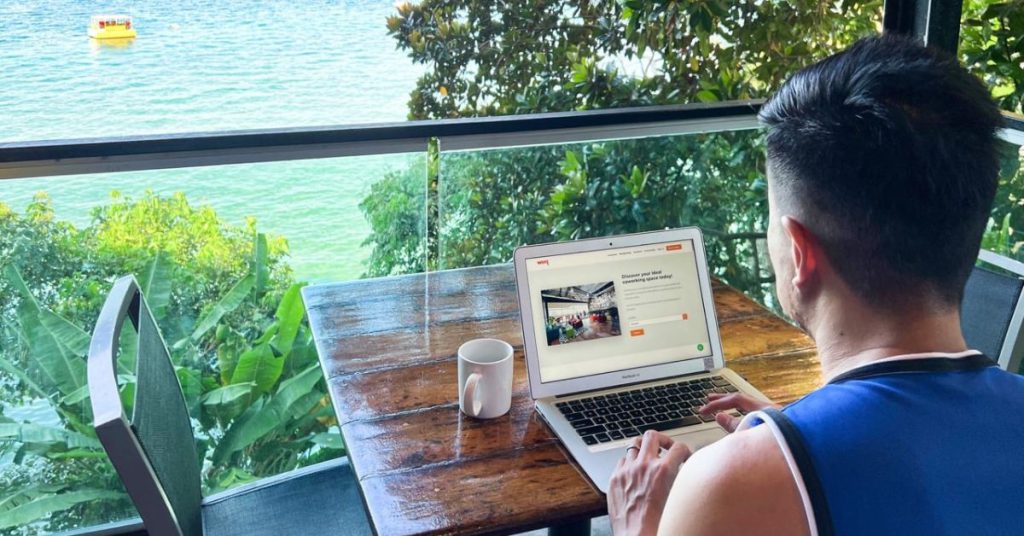 To this, the WORQ team shared that the existing operating procedures for such business centres may still rely on manual and traditional methods in inventory management, which can be time consuming.
"However, by leveraging our online booking and inventory management system, we assist our partners in increasing online bookings efficiently, thereby relieving the operational burdens faced by hotel and resort operators," the team said.
An easily replicable format
Like WORQ's existing coworking spaces, WORQ Express also offers high-speed internet and meeting room amenities designed to meet the needs of professionals and digital nomads.
Compared to the usual sprawling coworking spaces WORQ offers, though, WORQ Express can only house up to 16 individuals in total. The hot desk area can comfortably fit up to eight, while the meeting room can accommodate another eight.
It is this compact concept that makes WORQ Express an easily replicable one with potential to grow rapidly.
Stephanie shared that the launch of WORQ Express signifies the company's "foray into reutilising and unlocking the potential value of spaces across various property types".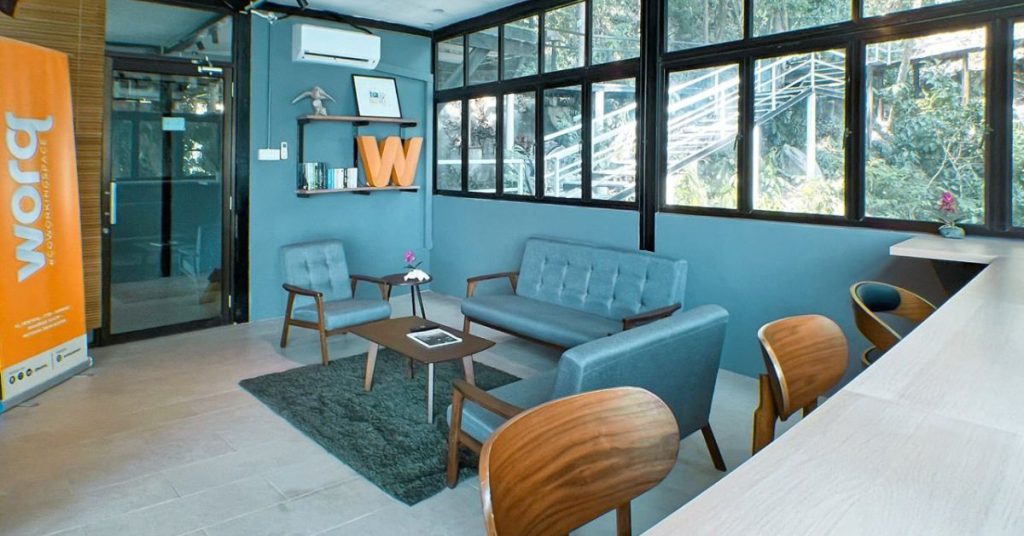 Furthermore, this collaboration with Alunan Resort demonstrates WORQ's ability to partner with property developers to do just that.
Other than hotels and resorts, WORQ Express also plans on expanding into spaces such as office buildings, shopping malls, residences, train stations, and airports. .
The train station workspace concept in particular is interesting, as Japan's implementation of them have trended in the past. Whether or not WORQ's execution of this idea will be just as impressive remains to be seen.
A noble mission?
Through its flexible workspaces, WORQ Express claims to play a significant role in fostering work-life balance and enhancing the overall well-being of working individuals.
It enables professionals to "prioritise personal activities, resulting in a seamless integration of work and personal life".
One might argue, though, increasing numbers of on-the-go coworking spaces may only serve to detriment one's work-life balance as it encourages work anywhere, anytime.
However, people who want to work will find a way to work, so perhaps having the convenience of these workspaces will give digital nomads the ease of mind that they can be productive whether they're commuting or on vacation.
The Vulcan Post team can certainly attest to this, as we've experienced a variety of workcations by now, from urban hotels to eco-leisure resorts, in our bid to see how accommodating these establishments can be in the new work culture.
Typically, urban hotels tend to have given workspaces and good WiFi, but leisure-first resorts tend to struggle more in those aspects.
We've had times where we worked on surfaces clearly not meant for a laptop, moved around ceaselessly to find that spot in the resort where WiFi was stronger, and more, experiences that you can read about here.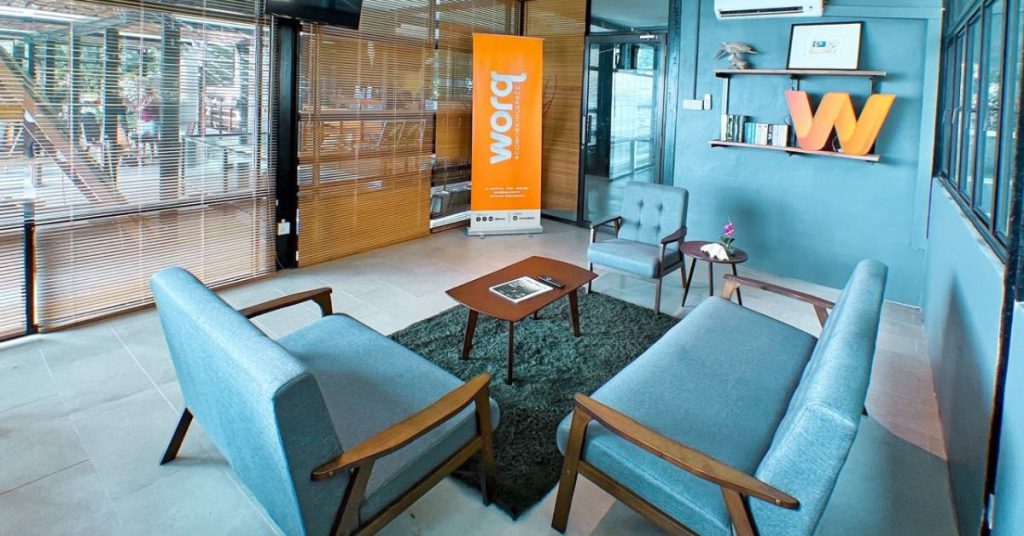 So, WORQ is responding to the demand that's already there. Its team shared with Vulcan Post that they've noticed more and more individuals seeking ways to be productive while enjoying the flexibility of working from anywhere, even during holidays.
As such, the team is now actively involved in discussions with various property owners to continue exploring opportunities to expand WORQ's presence.
"WORQ Express will serve as a complementary service to widen our network of coworking and flexible workspace solutions across Malaysia, supporting our ambition to triple our footprint to 450,000 sqft collectively by 2025, and empowering the users to work from anywhere within our network."
Featured Image Credit: WORQ
­­