For some, entrepreneurship starts with an inspirational tale of ambitions and aspirations.
Sometimes, though, entrepreneurship can stem from necessity.
Such is the story behind Itek Itik, a halal roasted duck restaurant in Damansara Jaya.
Balancing single motherhood & entrepreneurship
A long time ago, founder Mandy Tong studied interior design. But after getting married, she became a housewife.
She remained a housewife for years, working tirelessly at home but without much to show for her efforts. So, when Mandy divorced, she was left in a tough situation.
She needed to feed herself and her two boys (or "Ferraris", as she affectionately calls them). But lacking formal working experience and self-confidence, she found it difficult to find a job.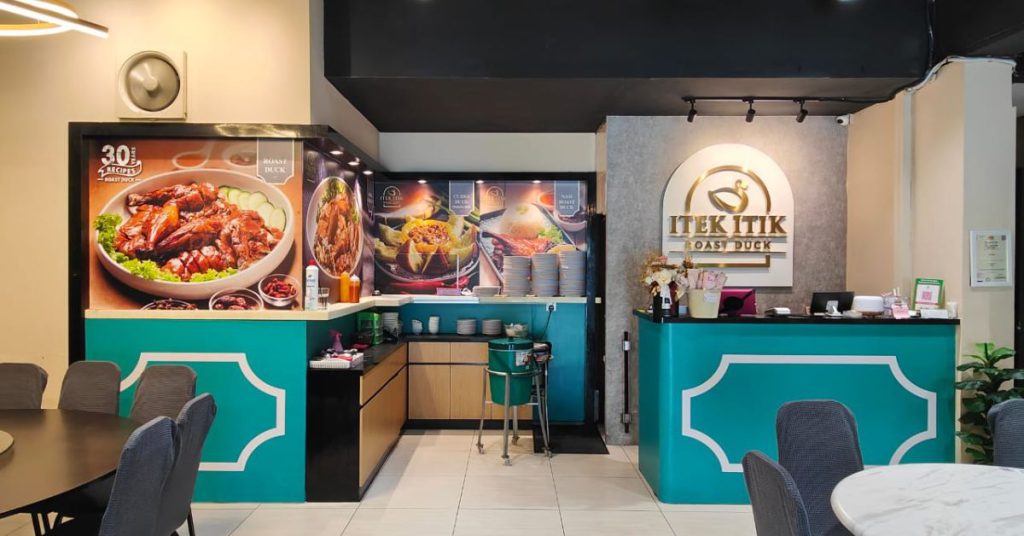 Experience aside, as a single mum, she also needed time to care for her kids, which might've made her a liability to some employers.
So out of desperation to look after her kids, she took a leap of faith and started her own business.
"I didn't have a choice at that moment," she said. "Because if I were to look for any jobs, no one would take me."
While she didn't have much formal working experience, she did have cooking skills that she utilised when starting a Chinese restaurant in Kota Kemuning named Gather Gather Kitchen (non-halal).
Now 16 and 19 years old, she shared that her two sons have grown up to be good boys.
But while they may have matured, these children were once 7 and 10, which meant Mandy had to balance running a business with caring for her kids, cooking, and picking them up from school.
The restaurateur admitted that she had forgotten to pick up her sons—many times, in fact, and because of that, she had to arrange for transporters to send them to and from school.
She also had a house helper who became a "second mother" to her sons. Meanwhile, Mandy also kept in touch with their teachers, ensuring they could be extra attentive to them.
"I need to remember that I need to go home in time before they sleep, and I need to find time to talk to them and advise them," she listed. "I will make sure we go out for family time every week."
"It's all about having a good arrangement for them."
Retaining a semblance of authenticity while innovating
Some may wonder why Mandy started a new brand with Gather Gather Kitchen's success.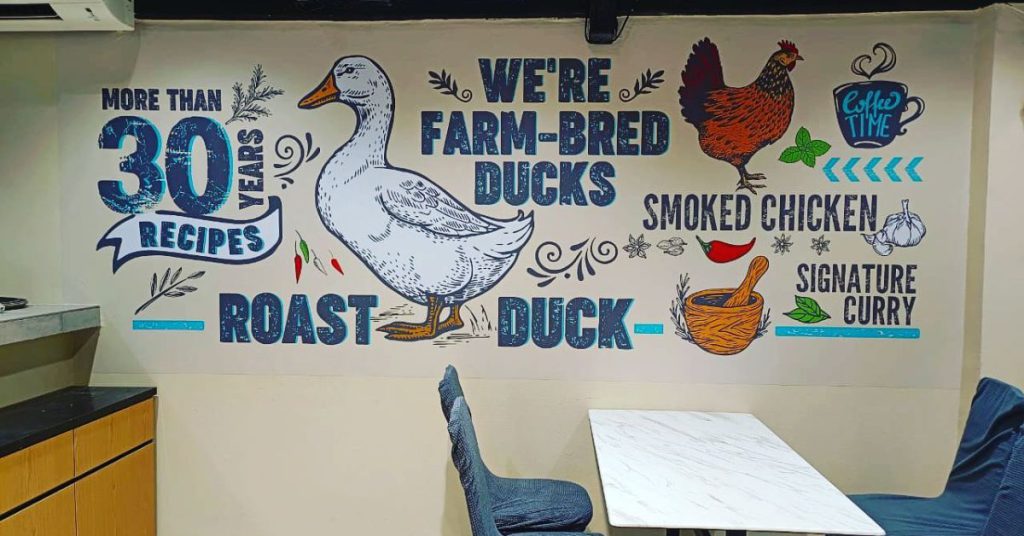 She shared that over the years of running her Kota Kemuning restaurant, she had gotten comments from Malay friends who said they liked roast duck but couldn't find halal versions easily.
This inspired her to open a halal Chinese restaurant specialising in roast duck.
Although Mandy herself had no experience with formal F&B when she started, her mum ran a hawker stall in Pudu market specialising in—you guessed it—roast duck, among other dishes.
While her mum had created the roast duck recipe, Mandy has tweaked, tailored, and fine-tuned it over the years. This is especially true for Itek Itik as she has to ensure it's suitable for all diners.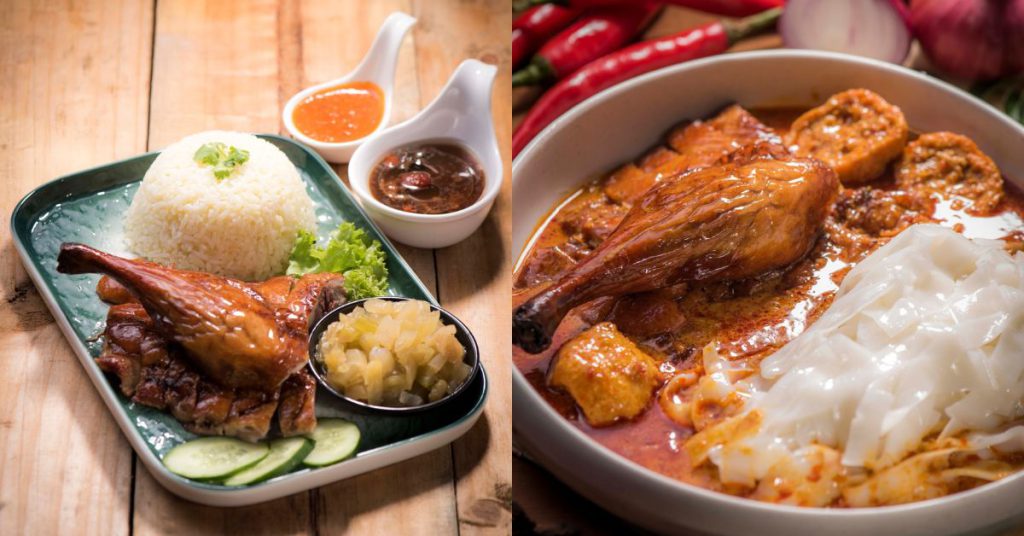 Some unique menu signatures at Itek Itik today include curry roast duck, lemak itik, rendang itik, and curry itik pandan bun.
She also creates fusion dishes, such as curry chee cheong fun with roast duck, Thai basil roast duck, and more.
Duck dishes aside, Itek Itik also offers dishes such as kam heong butter crab, chili crab, buttermilk chicken, sweet and sour chicken, curry fish head, salted egg sotong, and much more.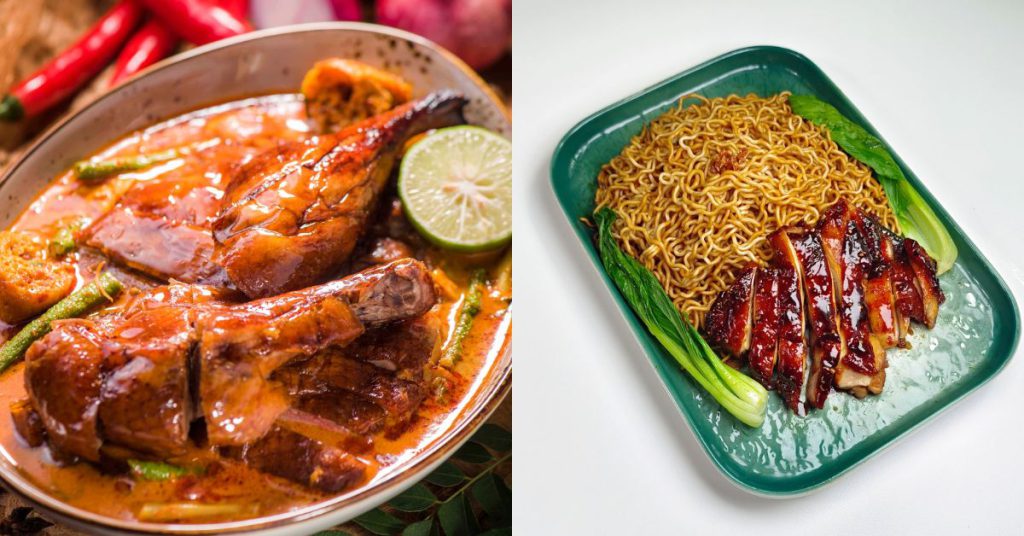 "All this is very unique. You can't find it elsewhere," she claimed.
Fostering the spirit of muhibbah
From the get-go, Mandy was very serious about Itek Itik's halal status. To get the halal certification from JAKIM, she was particular with her ingredients, making sure to use halal-certified suppliers for everything, from the noodles to the seasoning.
However, Mandy emphasised during our interview that Itek Itik is not just for Malay and Muslim diners.
"I want it to be for all Malaysians," she clarified. "Malaysia is home to many races, we're multiracial, so I want everyone to be able to try and eat our roast duck. This is my vision."
She pointed out that all races get to enjoy quintessential Malaysian dishes such as nasi lemak, banana leaf, and more.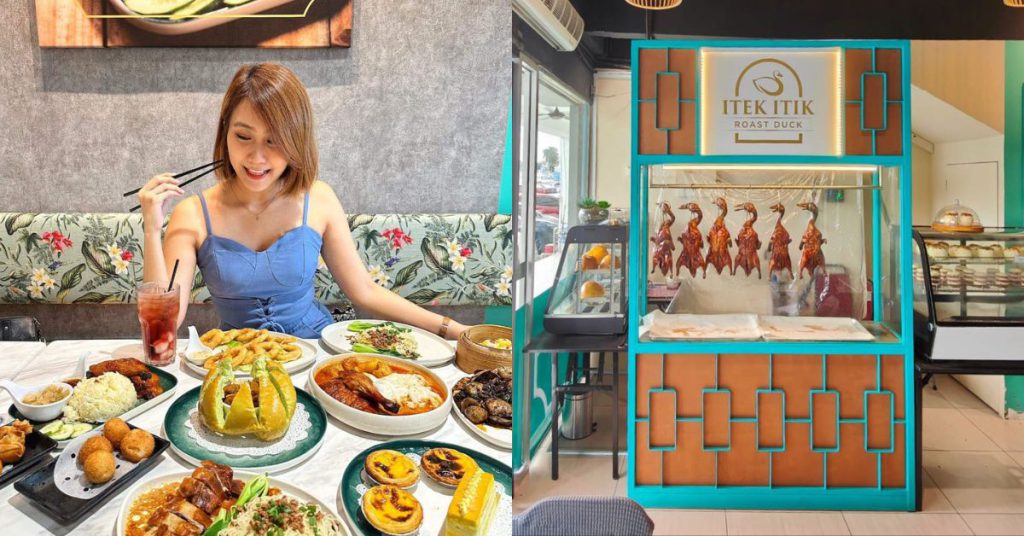 "Why not other bangsas—Malay, Indian, Kadazans, or others—can also try our Chinese cuisine?"
While her inclusive mindset is commendable, we wondered if she, as a non-Muslim entrepreneur, has ever worried about comments that may accuse her business of trying to profit off the Muslim demographic.
When asked about this, Mandy vehemently disagreed, believing it was not a concern.
"I trust that all Malaysians believe in unity," she shared. "We are not racist, we live in muhibbah, and in our hearts, we are all Malaysians."
Going back to her roots
When asked what direction she'll take with the business, Mandy presented her idea of Itek Itik Express.
Rather than franchising, she shared that she's interested in partnering with individuals such as single mums to open up replicable versions of Itek Itik.
"I've been a single mum. I know how hard it is when you come out without confidence, not knowing what to do, but needing to feed your kids," she expressed.
"You're lost, but the kids need to be taken care of, and you can't find a 9-to-5 because you need to take care of the kids."
Thus, she shared that using a profit-sharing business model, she can enable these mums to open up Itek Itik in small shops, kiosks, or food trucks.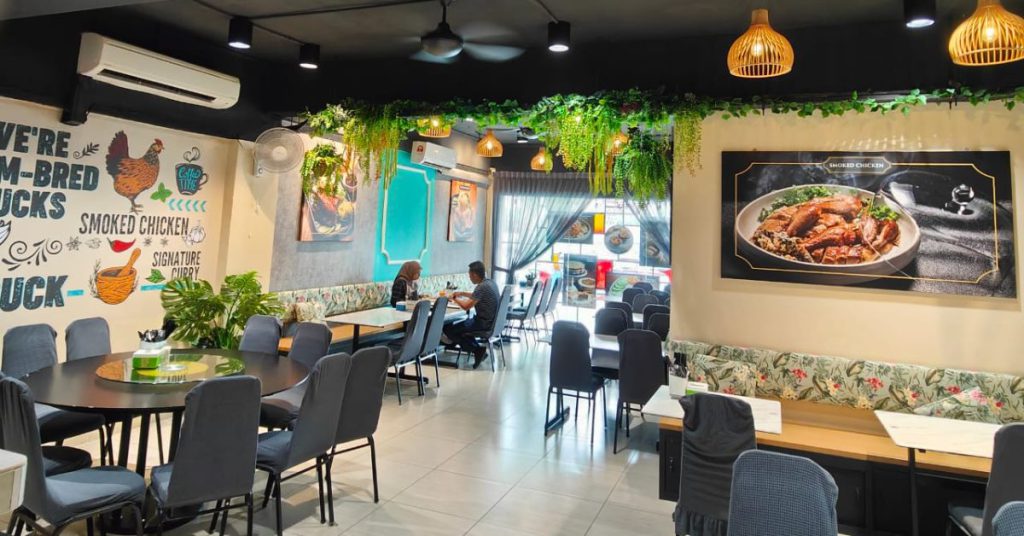 "God willing, I would like to do Itek Itik this way," she shared.
For now, though, with Itek Itik being less than a year old, Mandy shared that many things still need to be adjusted.
That said, the founder said that the business has been pretty stable at around six-digit monthly revenues.
"I want muhibbah, where everyone can eat," Mandy shared. "As long as you love duck, as long as you have the urge to try duck, you can come over and try it."
Featured Image Credit: Itek Itik