[This is a sponsored article with Sidec.]
There's been a rising demand in Malaysia's startup ecosystem for companies to make a positive impact on society and the environment, alongside profitability.
To do so, these companies would generally leverage emerging technologies such as AI, IoT, robotics, blockchain, biotech, AR/VR, and the like. They can be classified as deeptech startups.
As most of these companies are complex by nature, it's no surprise then that initial funding and support can be a struggle.
That's where the Selangor Accelerator Programme 2023 (SAP) comes in, led by Selangor Information Technology and Digital Economy Corporation (Sidec).
Backed by the Selangor state government and supported by Affin Bank Berhad as its main sponsor, SAP 2023 aims to foster innovation while driving economic growth in the region.
Exposing startups to greater opportunities
Having been a launchpad for startups since its inception in 2018, SAP has nurtured over 150 startups with 34% of its participants securing funding.
Furthermore, 10% of SAP alumni companies have received a valuation of over RM100 million, according to Sidec.
One notable example is the homegrown startup, Entomal Biotech (Entomal), a finalist from last year's edition of the programme. The sustainability-based company uses the regenerative functions of black soldier flies (BSF) larvae as a sustainable treatment option for waste management, thus contributing to the circular economy.
They also produce BSF-based food products to alleviate the rising global demand for animal feed.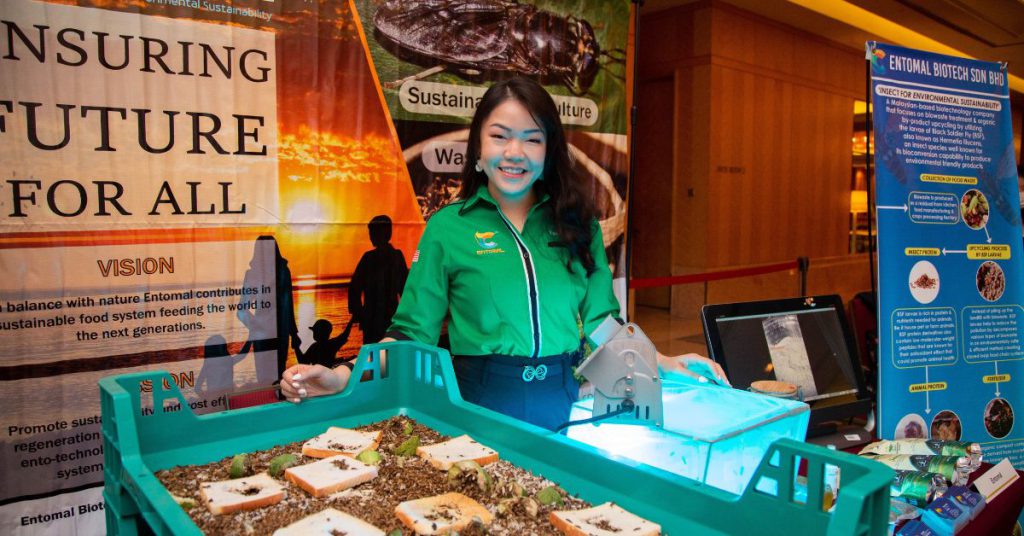 With the initial support and funding from Sidec's SAP, Entomal participated in overseas expeditions to Vietnam, Thailand, Taiwan, as well as the USA's Silicon Valley and Washington D.C.There, they pitched their innovations to international investors for potential expansions across borders.
With the help of Sidec, Entomal also collaborated with government bodies to make an impact on society. In March 2023, the startup worked with the Shah Alam City Council (MBSA) to combat food waste by deploying their solution in Glenmarie.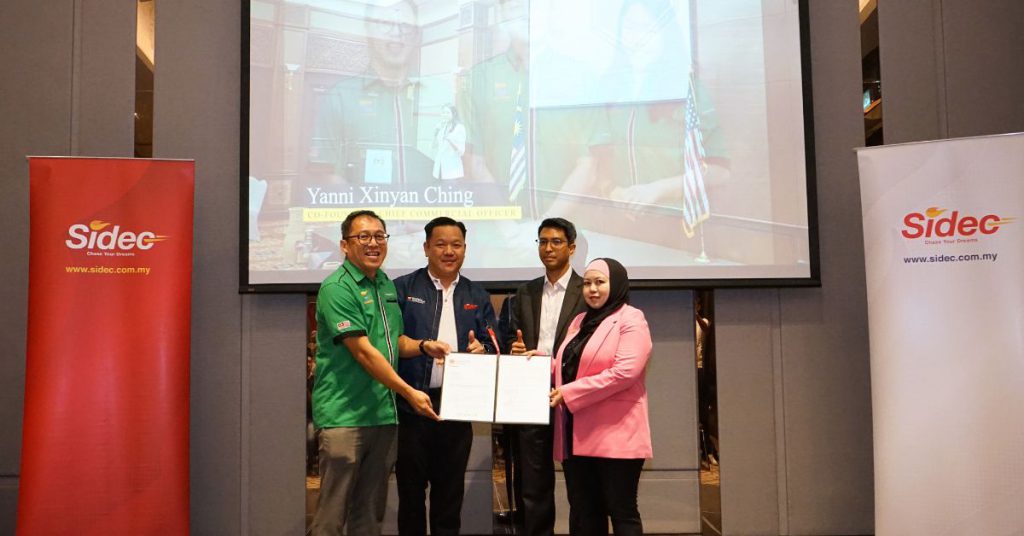 Get support through intensive programmes and mentorships
If chosen for SAP 2023, you'll be participating in a three-month intensive and structured module, which comprises workshops, pitching clinics, and mentoring sessions.
These workshops and mentorships will be conducted by industry leaders who will help you in polishing your early-stage startup's product and business model.
Through the guidance and feedback of mentors, you'll also get to brush up on your soft skills and pitching styles for SAP 2023's pitching showcase called Demo Day.
And you'd want to polish up those skills, as Demo Day is where you'll be showcasing your startup to a panel of VCs.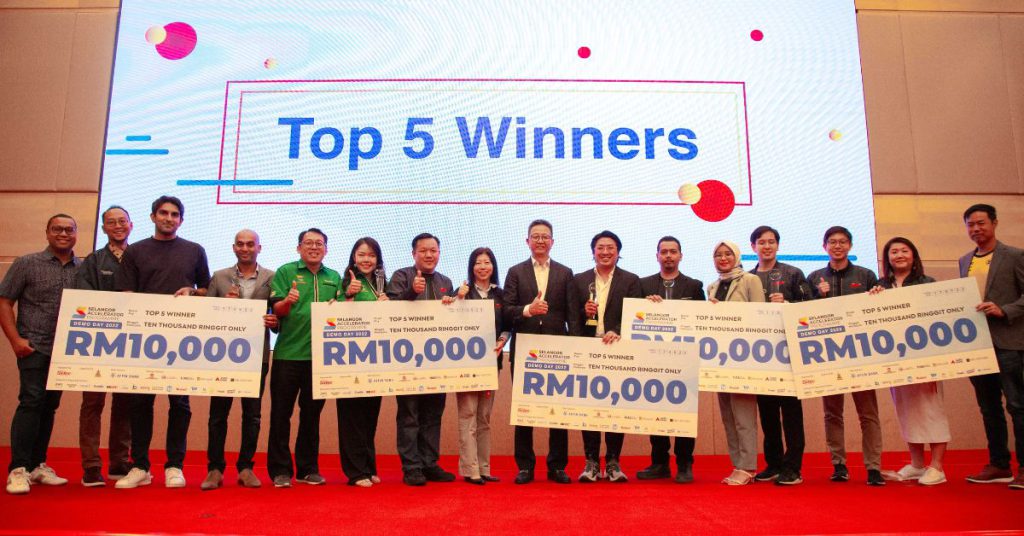 If your startup is chosen as a top six finalist on the final Demo Day, you could win funds from a cash prize pool of RM36,000. You'll also get US$10,000 worth of cloud credits from Amazon Web Services (AWS), a partner of the programme.
Much like Entomal, your startup will get access to networking opportunities and strategic partnerships with potential investors, customers, and collaborators, be they local or overseas.
"Notable [investors] that will be present in the programme include renowned VC firms like The Hive SEA, The SEA Capital, Sterling Equity, Artem, and more, as well as equity crowdfunding platforms such as Mystartr, where Entomal successfully raised RM1.75 million," added Lee Wai Meng, Manager of Startup & SME division at Sidec. 
Through SAP 2023, you'll also get to be a part of the eighth edition of Selangor Smart City and Digital Economy Convention (SDEC), taking place in October 2023.
SDEC is where participating startups can display their innovations to industry experts, other SMEs, as well as public and private investors.
As part of SDEC, you can gain insights from major conferences hosted by 30 influential leaders, international speakers, and top panellists who will take the stage in the same exhibition hall.
Additionally, SAP will grant you access to a dedicated coworking space at Selangor Sandbox for one year. There, you'll be working in an environment of like-minded entrepreneurs to collaborate, network, and grow together.
What it takes to qualify for the accelerator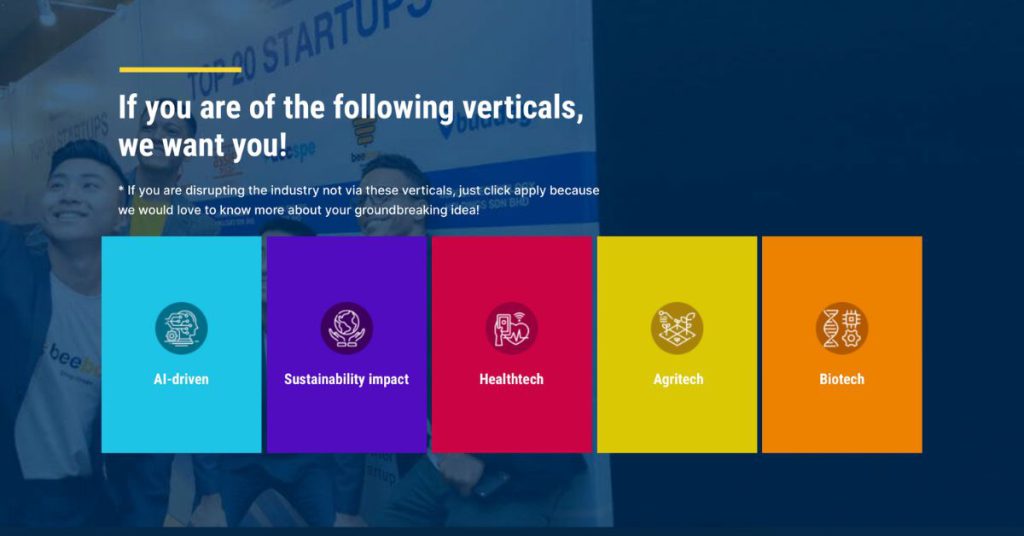 To grow the nation's digital economy and smart city ambitions, SAP 2023 is looking for startups that have the tech to complement this ecosystem.
Hence, startups with a focus in AI, sustainability impact, healthtech, agritech, and biotech are encouraged to apply for the accelerator.
"By nurturing these startups, Sidec aims to contribute to the advancement of AI, sustainable practices, healthcare, agriculture, and biotechnology, ultimately making a positive impact on society, the environment, and the economy," stated Wai Meng.
Startups must also:
Have been incorporated in Malaysia
Be an early-stage (pre-seed or seed) startup
Have a minimum viable product or beta version of their offering
Commit at least one member to join the three-month programme (or a maximum of two co-founders, or the founder and a core member)
Applications are open from July 3 to August 4, 2023, and you'll know if your startup has been shortlisted by Sidec on August 17.
Here are some dates to take note of:
| | |
| --- | --- |
| Sign-up period | July 3 to August 4, 2023 |
| Announcement of shortlisted startups | August 17, 2023 |
| Duration of the accelerator programme | August 21 to October 6, 2023 |
| Demo Day semifinals | October 7 to 8, 2023 |
| Final Demo Day showcase | October 20 to 21, 2023 |
Sidec is looking to shortlist 30 startups for the 2023 edition of their accelerator.
So if you're ready to take your business to new heights, Sidec can prepare you with the necessary know-how to grow your business through SAP.
Register for Sidec's Selangor Accelerator Programme 2023 here.
Read other articles on Malaysian startups here.
Featured Image Credit: Sidec