[This is a sponsored article with OCBC.]
You might think that the phrase "what doesn't kill you makes you stronger" is overused. But there's a good reason for that.
It's a catchy reminder that going through tough times makes one more resilient, something that entrepreneurs probably know very well.
Common issues they may face include tight financial situations, and poor company performance. Oftentimes, this can be due to their own oversight, which can cause them to lose significant amounts of money.
In collaboration with OCBC Bank (Malaysia) Berhad, we interviewed three Malaysian SME founders to learn about their costly business mistakes, and how they course-corrected them.
Not properly assessing the market before expanding overseas
Stan Chooi co-founded Sometime, a brand that paved the way for women to own exclusive designer handbags at a fraction of the cost. Starting out as an online-only business in 2012, the company now runs several physical outlets at The Gardens Mall, One Utama, and IOI City Mall.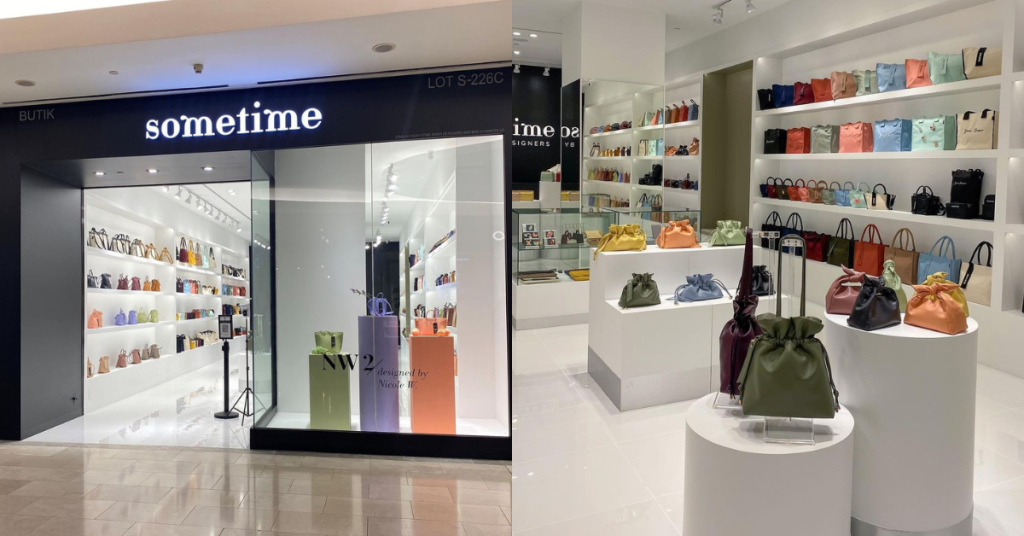 Seeing the brand's success in the local market, Stan wanted to grow Sometime beyond Malaysia's borders.
"Pre-COVID-19, we planned to invest and expand to another country in Southeast Asia," he recounted.
Then the pandemic struck. Stan belittled the severity of the situation and decided to double down on the initiative.
But, as he soon realised, "The entire logistics and ecommerce operations weren't feasible with all the lockdowns everywhere."
By this point, there was nothing much he could do to fix things, so Stan aborted the plan in Q3 2020, incurring around RM500,000 in losses for Sometime.
At the end of the exercise, expanding to another country at the wrong time became his business's costliest mistake.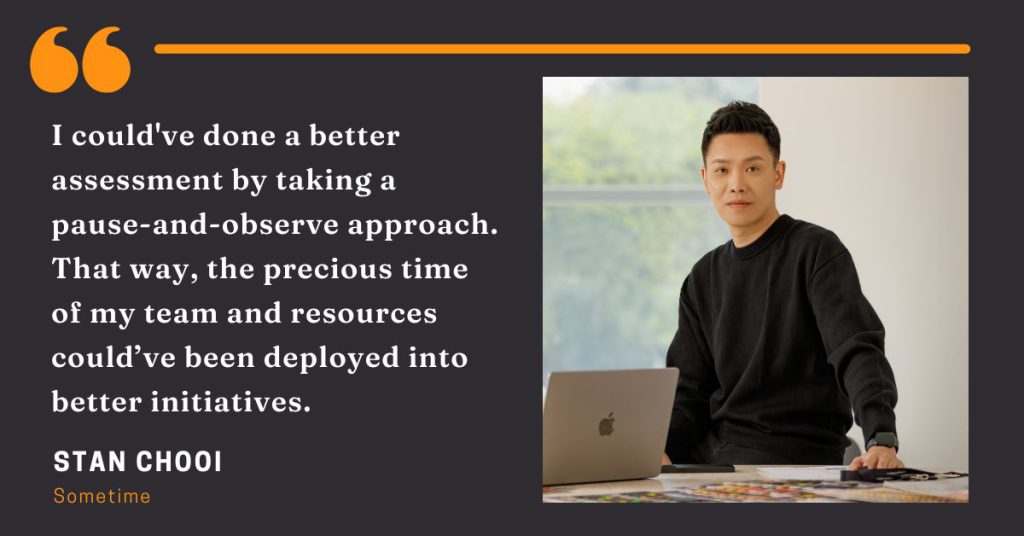 Having experienced this, Stan now approaches similar situations more carefully, such as being more vigilant in observing the market before expanding.
Hiring staff too quickly with no time to train them
Shah Farid Rashid is the founder of Fasih Mandarin, a language centre started in 2018.
Accepting students ranging from 4-year-olds to seniors aged 70 and over, the brand went viral after several celebrities joined their online courses.
"We ended up having quadruple revenue," he said. "The cost [of running the business] was no longer an issue as our finances could sustain our company for at least three years."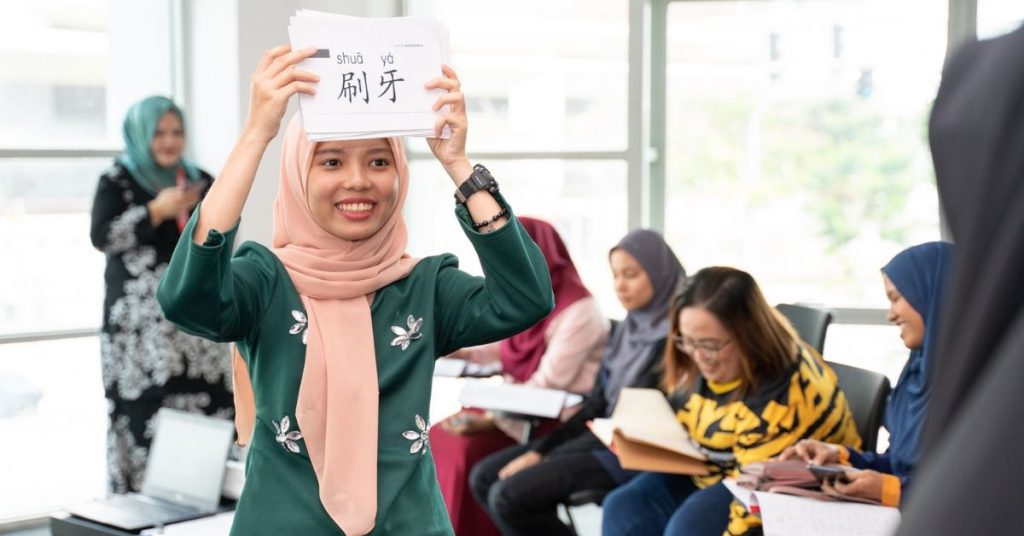 Demand for the tutoring service was high. So, the founder decided to expand his sales team to grow their client base. With more students enrolling, they hired more tutors too.
At one point, every trainer's schedule was packed. Since they had no time to train new hires, it resulted in incompetency.
Many new members drifted from the company's objectives, and this wasted the time and motivation of other employees.
"The mistake was simply because no proper financial planning was done," he confessed, adding that this "luxurious spending" lost the company over RM200,000.
This crisis took a turn after Shah began looking into the company's spending and tightened his belt on resource allocation.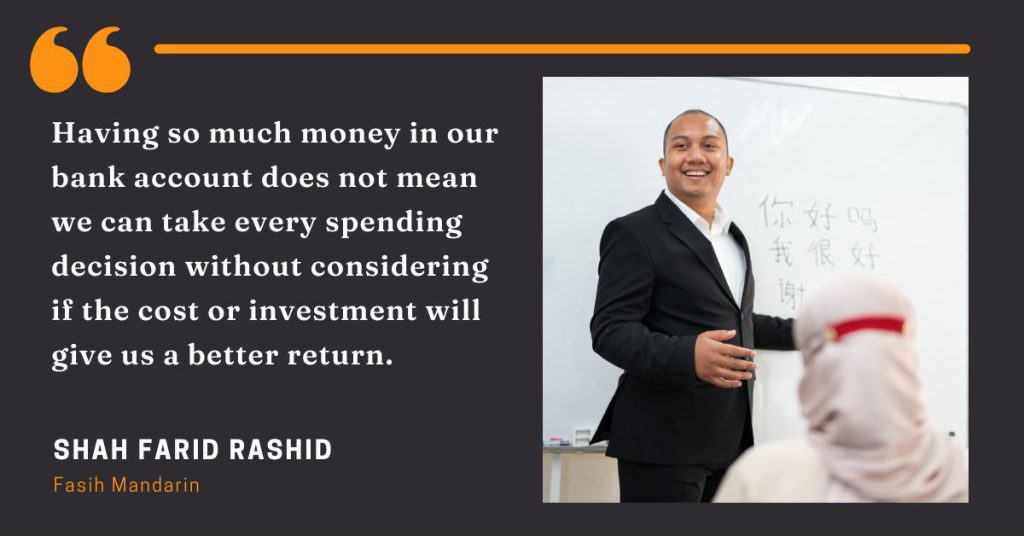 On the hiring front, Shah ensured that Fasih Mandarin's HR team focused on recruiting competent people, and that they received adequate training too.
Not setting up proper finance systems in a family business
After the pandemic caused Chris Chin to shut down his 13-year-old neighbourhood restaurant, CintaRia@DJ, he started a new brand with his wife, Nichole.
Nicholes Cakery Cafe launched as a home bakery selling cakes online, and the duo disregarded tracking the business's finances.
"Being husband and wife, we thought that we shouldn't be too particular in terms of money and all, and so we started using both our personal accounts for all our business purchases," Chris explained.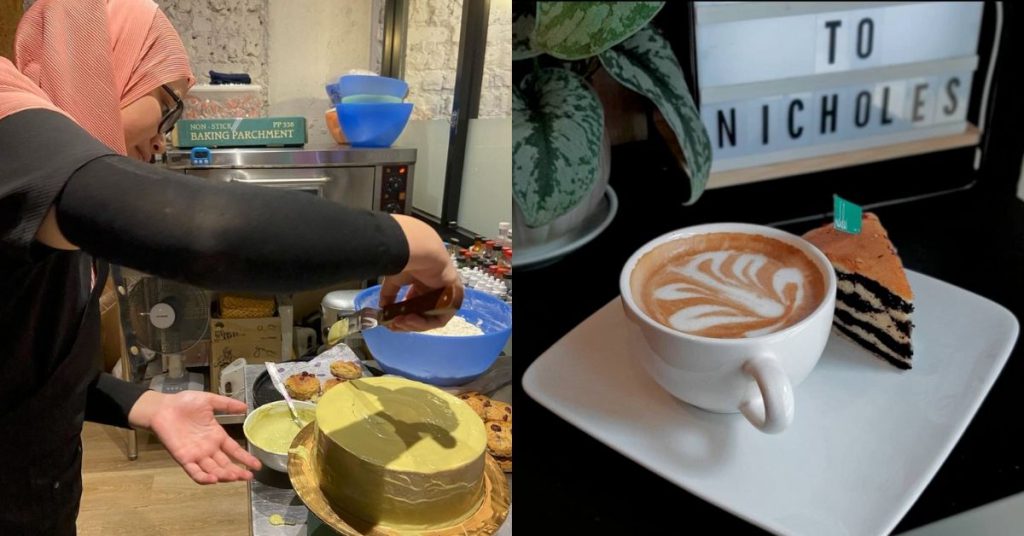 At the time, they were overwhelmed with fulfilling customers' orders, from shopping for ingredients and baking, to packaging and logistics.
Chris and Nichole were also in the midst of renovating their café space that would take up the lot which CintaRia@DJ left behind.
Not knowing what their personal or business finances were spent on, and losing track of which customers have paid, made them realise that they had no idea where they were bleeding money from.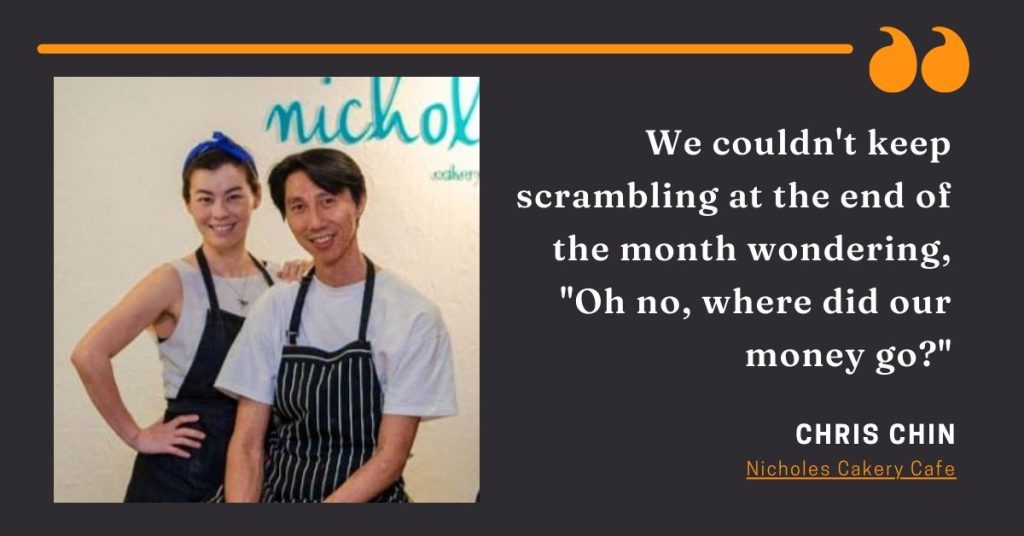 Realising they needed to get a grip on their business's finances, they started creating simple spreadsheets to better understand their revenue and expenses.
Since they had minimal financial experience, they also attended business network meetings to learn from mentors and other entrepreneurs.
Eventually, Chris and Nichole signed on for a business banking account, which made things more systematic and professional.
Get the right tools to streamline your financial management
Aware of the kinds of struggles entrepreneurs like Chris and Nichole face, banks in Malaysia are providing easy and convenient ways for small business owners to manage their business finances.
OCBC eBiz Account is one of them, and it allows you to open an account 100% online, and with a low initial deposit of RM500.
With an OCBC eBiz Account, you'll get complimentary banking tools too. They include internet and mobile banking capabilities via the OCBC Velocity and Business Mobile Banking app to stay on top of your business anytime, anywhere.
Contained in OCBC's internet banking access is OCBC Business Financial Management (BFM). It acts as your financial assistant of sorts, helping you get an overview of your business by viewing your past, present, and forecasted cash flow through simple and intuitive visuals.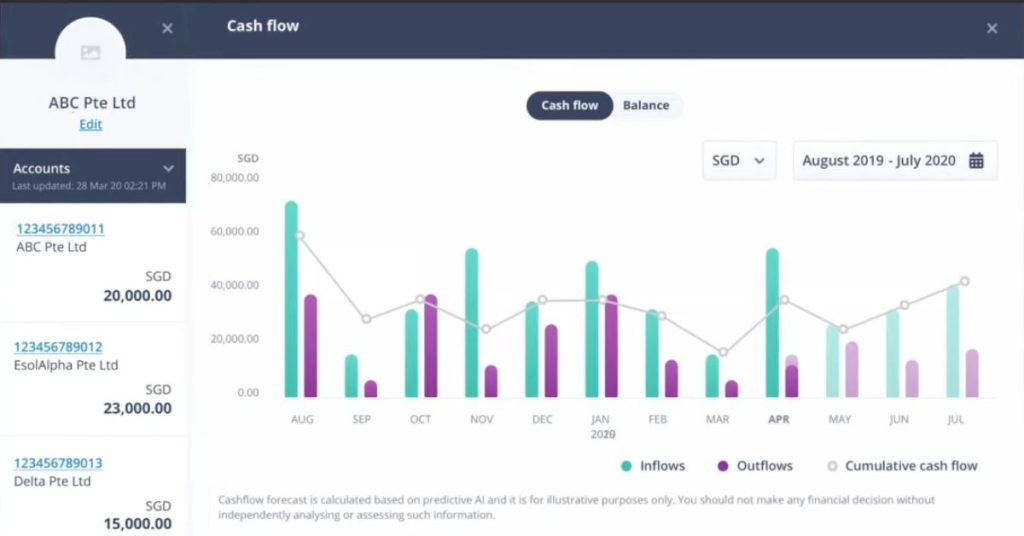 Additionally, BFM lets you examine data from multiple accounts in real-time, or dive into a single account to act on a plan immediately.
Being able to project your business's cash flow and make decisions based on real-time data is advantageous when planning your next steps.
In the cases of Stan and Shah, this could help in projecting a business's financial health when expanding overseas, or in financial planning for resource allocation when hiring more staff.
By signing up for an OCBC eBiz Account, you can also give your customers the option to make contactless payments, via debit or credit cards, and QR codes.
To register, your business must be wholly owned by Malaysians, and registered with Suruhanjaya Syarikat Malaysia (SSM).
-//-
As these entrepreneurs have shown, losing a grip on things can lead to some costly mistakes.
Passion alone can't run a business, as money is still a powerful tool that allows founders to carry out their mission.
It's true that taking risks is part of entrepreneurship, but it's equally important that those risks are calculated and approached carefully.
As Sometime's co-founder Stan summed up, "Don't rush, don't FOMO, do your detailed due diligence regardless of the time required."
Featured Image Credit: Shah Farid Rashid, founder of Fasih Mandarin / Chris Chin and Nichole, co-founders of Nicholes Cakery Cafe / Stan Chooi, co-founder of Sometime