Lately, I've been coming across viral videos from a local hijab brand by the name of The Jasmine.
If your For You page is anything like mine, you might've come across these short-form videos. If you haven't, here's how most of them go.
The video typically stars the same guy who showcases the hijab's USP, which is its pinless, adjustable magnetic fasteners. The catch is that he does it in hilarious ways.
Wearing the hijab himself, he'd show off the magnet's strength by pretending to be stuck to a car, an automatic door, or just about anything magnetic.
Using a catchy tagline of "manjahhh", these videos have garnered millions of views on TikTok and Instagram. The talent's personal TikTok account which is also used to promote The Jasmine has accumulated a whopping 7.2 million likes.
Some commenters have shared that the owner of The Jasmine should increase the wages of the "abang" starred in the video.
These commenters would be happy to know that this "abang" is actually the founder of the brand himself, Yusfariq Iqmal Yuslan.
Passion for fashion
Born and raised in Indonesia, both of Yusfariq's parents are originally from Kelantan but moved for work.
Growing up in the busy capital of Jakarta, he had always been interested in fashion and dreamt of having his own fashion brand.
When he was 13, he actually started a business where he was a personal shopper for friends and family living in Malaysia who wanted items from Indonesia.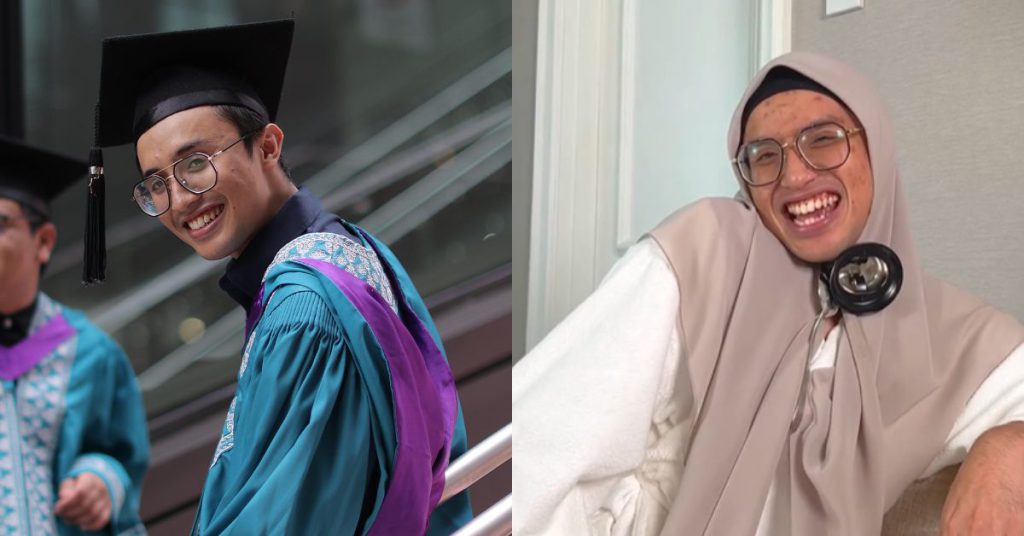 Yusfariq eventually moved back to Malaysia in 2012 and went on to pursue a Bachelor's degree in interior design (ID) from International Islamic University Malaysia, Gombak.
At the end of 2017, after a failed experience of trying to run a skincare business, Yusfariq decided he wanted to go into men's fashion with his business partner Mohammad Hafied.
"But after some research, I saw that men's fashion was not a good business compared to women's," he pointed out.
Taking note that a big percentage of women in Malaysia wear hijabs, Yusfariq, who was around 22 years old at the time, realised it was an industry worth entering.
With that, The Jasmine was born.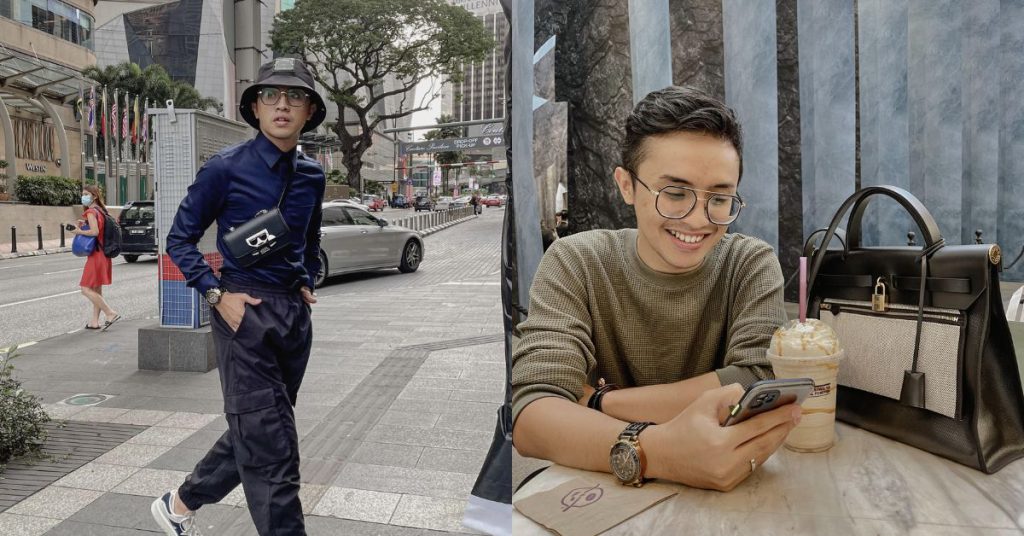 A magnetising design
"The idea came from my mom who always got mad whenever she lost her pins for hijabs," Yusfariq said about the origin of his hijabs.
"As my background is in ID, there is a quote of 'design follows function', meaning whenever we design something there must be a function," he continued. "Then somehow, I sewed the sample by hand and sent it to a tailor for a better sample."
After workshopping the idea further, the iconic The Jasmine tudung with built-in magnets was created.
To be clear, magnetic fasteners or pins aren't new, but the way that The Jasmine's differ is that the magnets are sewn directly into the hems of the tudung bawal (also known as the square hijab)—a design that Yusfariq claimed to have innovated himself.
Over the years, the designer continued to develop the product as per his R&D efforts and feedback from customers.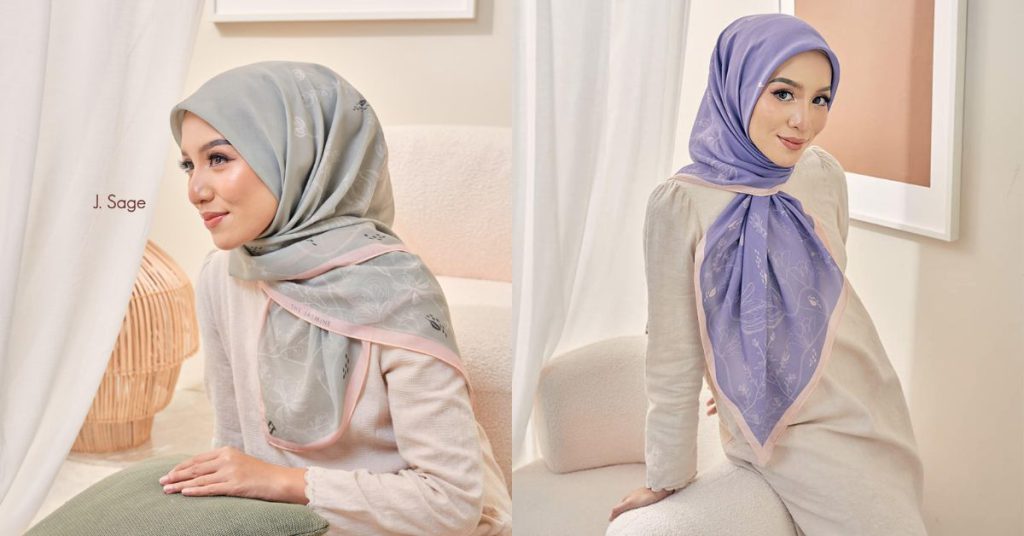 For example, they've upgraded the fasteners, opting for stronger and anti-rust magnets. He shared that the brand makes their own custom magnets now.
Currently, their products are locally made but as local manufacturers cannot cater to their big requests, Yusfariq said, they will soon manufacture them internationally.
Attracting some trouble
Prior to the recent "manjahhh" videos, Yusfariq and The Jasmine actually got a taste of virality some years ago, but for a very different reason.
In 2021, Yusfariq had taken to TikTok to post a tearful video calling out a bigger brand that had allegedly copied his magnetic hijab design.
Although he doesn't name Vivy Yusof in the video, many commenters and reporters made the connection as her brand, LILIT., had just launched a line of hijabs with built-in magnetic pins.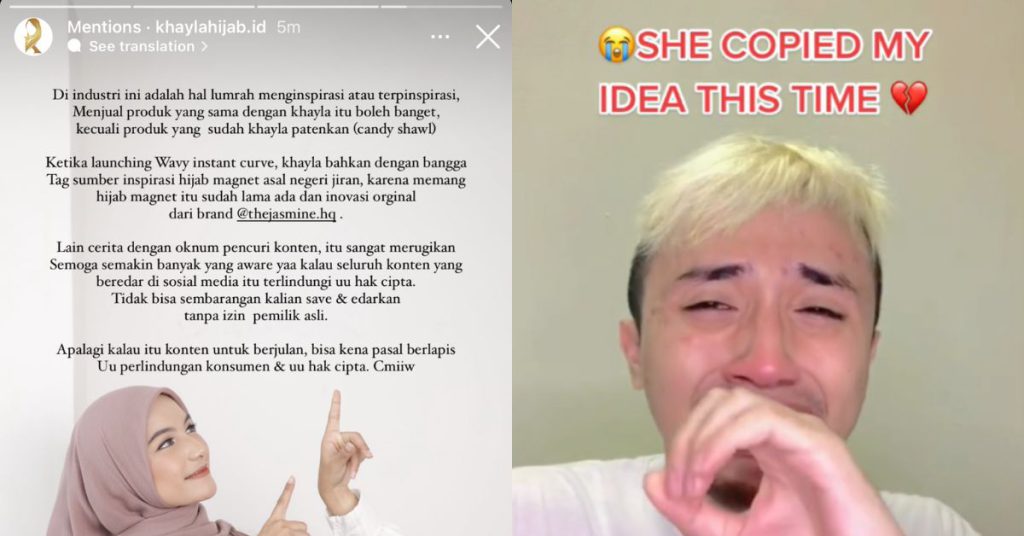 "I know that I am nothing, I'm just a small brand, you are a big brand, so you can take everyone's ideas simply macam tu je," he expressed in the video.
Working in the fashion industry in Malaysia, it made sense that Yusfariq had looked up to the LILIT. entrepreneur as an idol, so it made the situation particularly heartbreaking for him.
"Even big Indonesian brands give credit when they want to do the same product as they were inspired by us, but Malaysian brands did not," he told Vulcan Post.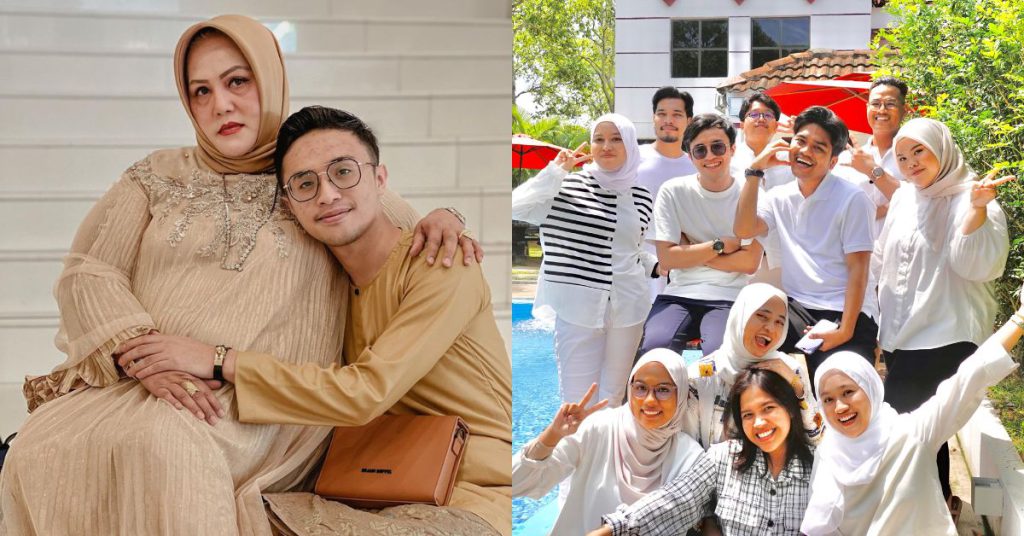 That said, it wasn't even the credit part that devastated Yusfariq the most. Rather, it was the fact that a month before the event, he was almost ready to give up because he was losing confidence in the product.
Thus, the viral moment also served as a kind of breakthrough for The Jasmine. Through the video calling out the copied design, Yusfariq was able to garner support amongst netizens as well as bring awareness to what he claims is his invention.
But whenever someone describes something as the "first-ever" item of its kind, it's bound to get some backlash.
There are many who also doubted Yusfariq's claims, saying that these magnetic hijab pins have existed for a long time.
To that, Yusfariq claimed, "As far as I know, I am the innovator of the product."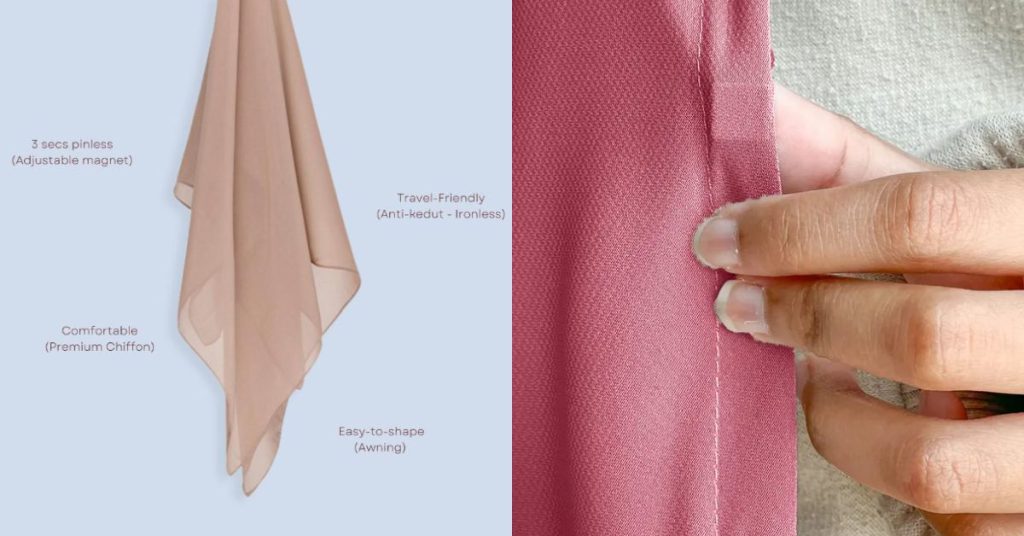 He recognised that there are people who thought the idea was from Indonesia. However, the founder clarified that before it was viral in Malaysia, he already had agents in Indonesia for The Jasmine and also engaged with a viral influencer there to promote it.
"People once thought I 'copied' my own idea because they thought it was from Indonesia," he tweeted in April.
He also shared that if you scroll through The Jasmine's profile, it's apparent that he has been posting about the magnetic product since the end of 2018. Given, the product "was not good back then".
Virality as a marketing tool
That experience has taught Yusfariq the value of virality. Today, he said that he focuses on viral marketing with the goal of being the first brand to come to mind when people think of pinless hijabs with magnetic technology.
Yusfariq personally has always loved to make entertaining videos, so when people started following him, he took the opportunity to mix his usual entertaining videos with business and promotional material.
"My strategy for content is always creating new ideas so people will not get bored and build a sales funnel to retain the existing customers," he said.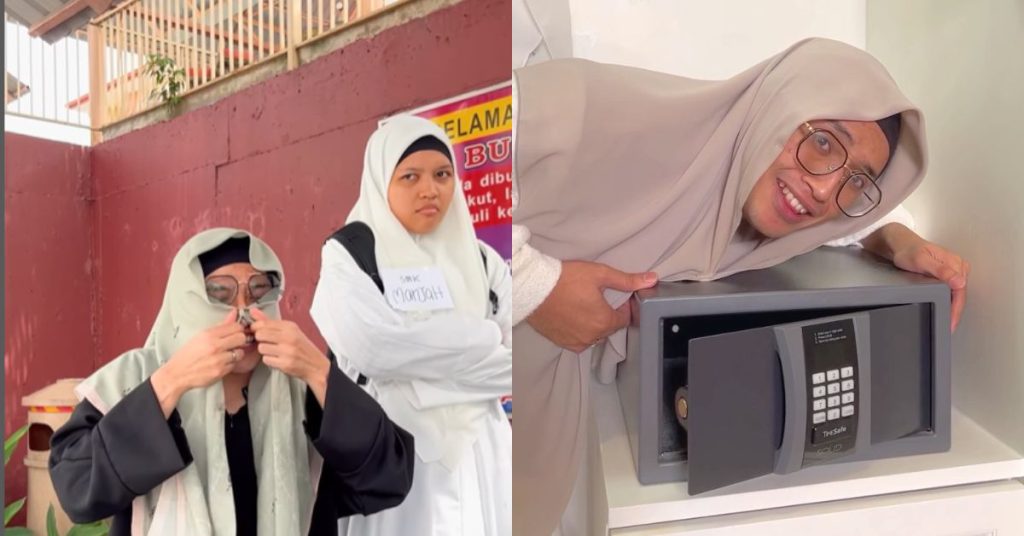 Other than marketing The Jasmine through humorous viral TikToks, the team also utilises livestreams through the social media platform.
Yusfariq shared that the efforts have shown clear results. "Every time I upload a new video, the sales on our website and TikTok Shop will be hyped [up] for three to five days."
Nowadays, The Jasmine often sells out one to two weeks before the end of the month. That's part of the reason why the team is looking to international manufacturers who can accommodate their growing orders.
It's a far cry from their early days, when the brand was selling as few as 60 pieces of their tudungs per month.
Now, The Jasmine generates six-figure sales every month consistently.
For now, Yusfariq is keeping the team lean with less than 10 staff members. However, looking ahead, he aims to move to a bigger office and launch The Jasmine's first-ever offline store.
All this will lead up to a long-term goal of his—to open retail stores in exclusive malls both locally and abroad, turning his magnetic hijab creation into a worldwide phenomenon.
Featured Image Credit: The Jasmine