In the past few months, I've watched my colleagues and friends struggling on platforms such as Ticketmaster or Live Nation to secure tickets to concerts by Coldplay, Taylor Swift, Post Malone, and the like.
But people weren't just booking tickets to concerts, they were also booking flights to Singapore and hotel rooms in the city-state to watch these artists perform.
For those who don't know, both Taylor Swift and Post Malone are skipping Malaysia but have opted to stop in Singapore during their world tour. Meanwhile, Coldplay is performing in Malaysia for one night only, compared to six whole nights in our southern neighbour.
While I myself don't care much for concerts, the frenzy that these events have created showed me just how much concerts—and entertainment at large—can impact a country's economy.
What is entertainment tourism and why does it matter?
I first came across the term "entertainment tourism" in the comment section of Member of Parliament (MP) Syed Saddiq's Instagram video, of all places. And the MP himself had used the term when responding to another commenter.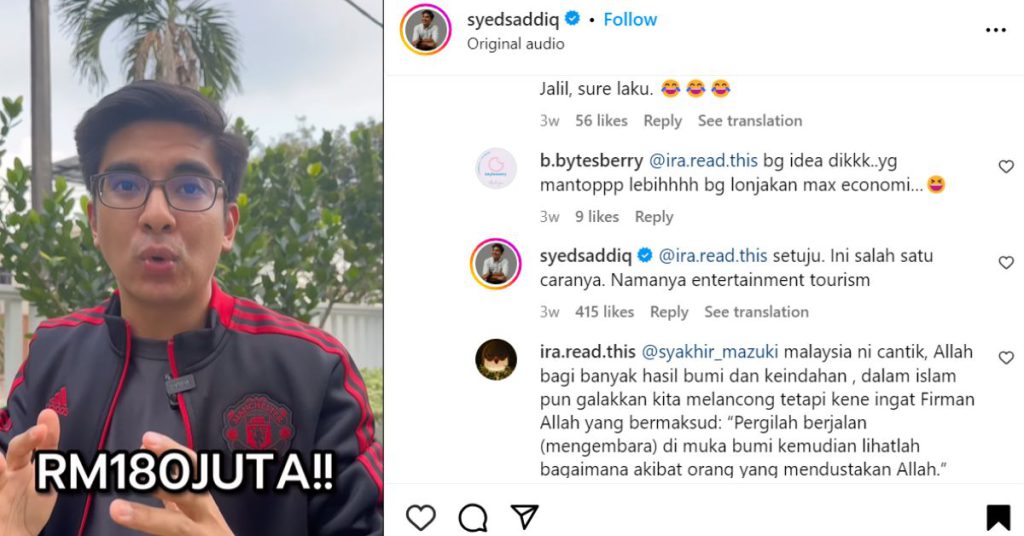 Looking up the term, entertainment tourism seems to be a lesser-used term, with some using it to describe casino hubs such as Macao and Las Vegas.
Most tourism is entertaining, certainly, but in this context, entertainment tourism is about leveraging events such as performances, sporting events, and film festivals to generate tourism to a certain place. Essentially, it can be understood as when an entertainer visits a certain place.
As argued by Syed Saddiq in his video (as well as in a series of Tweets), concerts don't generate revenue from ticket sales alone.
Rather, visiting concertgoers would often also spend money on nearby accommodation and food. Out-of-state or foreign visitors would likely plan a whole trip around the event, too. This means booking flights, visiting other tourist attractions, shopping, and more.
This kind of economic activity is what Singapore gets to enjoy as throngs of Malaysians flock to its concert venues.
On the flip side, it's the kind of economic activity we miss out on when international acts skip Malaysia as a tour destination.
So… why don't artists come to Malaysia?
While Saddiq tweeted that we "missed the economic lottery", arguably none of this is based on luck. Pop stars like Taylor Swift don't just throw darts at the map and perform where it lands.
No, tour locations are likely chosen by huge teams who survey the artists' demographic and whether the concert venues in the country can handle the capacity they're targeting.
Those venues, be it stadiums or concert halls, must have adequate infrastructure appropriate for the singer's artistic vision too.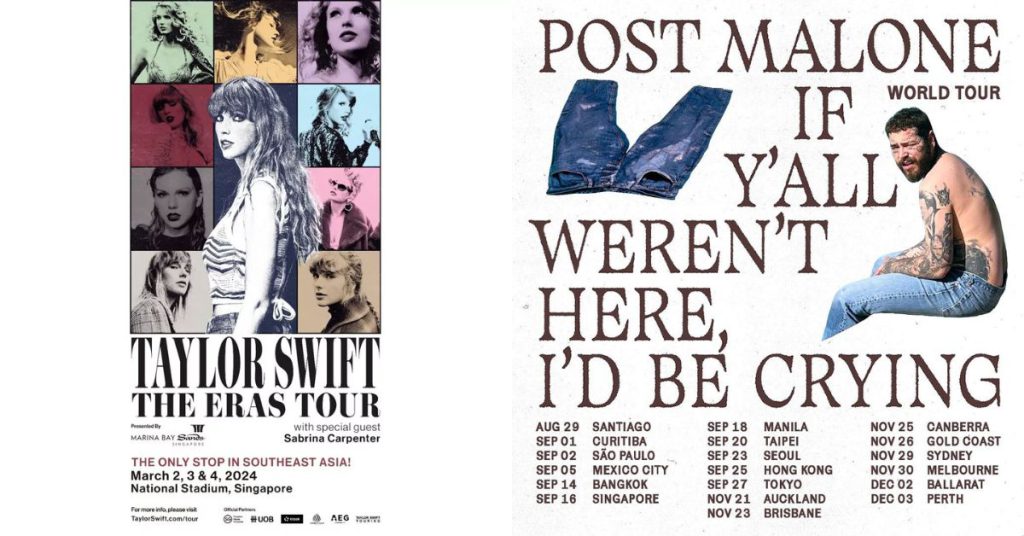 Singapore's concert infrastructure has been deemed as "world-class", with the country called the "Asian concert hub" by the South China Morning Post.
Arguably, other facilities such as flights (and airports), hotels, and intercity transportation are more developed in our neighbouring country too.
Singapore's central location in Southeast Asia may make it an easily accessible one to countries including Malaysia, the Philippines, and Indonesia.
It wouldn't be a stretch to say that the team may look at disposable income and whether or not it'd be a lucrative destination to tour in. Even if there are many Swifties in Malaysia, that doesn't necessarily mean all of them would be able to afford tickets.
The reason why artists such as Taylor Swift have chosen to add tour dates to the same location rather than travel to bordering countries with high demand might also be due to the transportation cost of equipment.
Of course, some Malaysian netizens have also argued that the reason why artists skip Malaysia is due to our conservatism.
Christopher Khoo, the managing director of tourism consultancy MasterConsult Services, told Channel News Asia that there have been "past issues in Malaysia and Indonesia" when it comes to concerts, such as how "skimpily" a performer can dress.
In comparison, Singapore is touted as a good or safe venue for them to show their acts as they were intended.
Having seen Taylor Swift's current tour outfits, there are some that veer towards the "skimpy" side. Perhaps the decision not to come to Malaysia is due to her not wanting to compromise the kind of performance she wants to put out.
What can be done to encourage it?
An obvious answer to promote Malaysia as a preferred destination for artists may be to improve our concert venues and infrastructure. But that's easier said than done.
In the short term, perhaps the most direct way to solve this might simply be to just ramp up our own concert and event offerings.
One example of this is Good Vibes Festival (GVF). This year, the local music festival will be bringing in high-value acts such as The 1975, Daniel Caesar, Sabrina Carpenter, The Kid Laroi, and so many more international artists.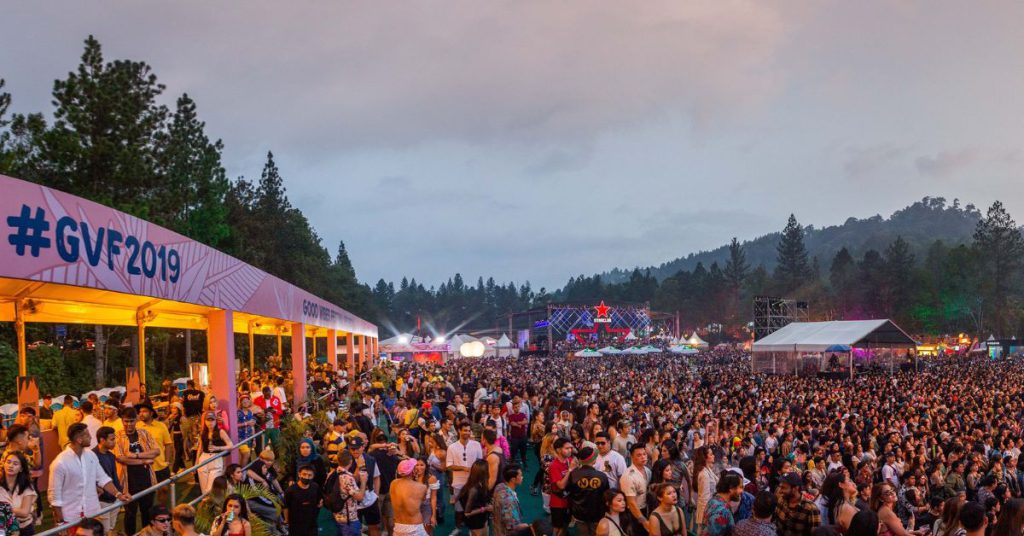 These kinds of line-ups may just put Malaysia on the map not only for music lovers and fans, but also for the artists themselves.
While participation from private entities such as Future Sound Asia, who is behind GVF, is a great start in attracting visitors and artists, government support may be required at the end of the day.
Not everyone agrees
With everything said, there are also a lot of Malaysians who believe that entertainment tourism isn't necessary for our economy.
Instead of trying to catch up with Singapore in this arena, why not focus on other facets of our country such as our biodiversity, cultural heritage, and culinary experiences? A good example of a destination that has successfully done that is Macao, which Malaysia has a lot to learn from in terms of tourism appeal.
In fact, it can be argued that this phenomenon of artists skipping Malaysia as a stop on their world tours is a representation of Malaysia's appeal as a global destination. Not just for singers or tourists, but maybe for investors, businesses, and even end consumers.
Ultimately, many Malaysians just want to enjoy good music and watch their favourite artists perform on stage. Many are willing to travel to other countries to do so, but hopefully one day it'll be feasible for those artists to choose Malaysia as a must-visit stop during their world tours too.
Read other articles we've written about Malaysia here.
Featured Image Credit: Taylor Swift / Coldplay