Forbes Asia has released its annual Best Under A Billion list. This year's list includes nine Malaysian names who made it onto the list.
The Best Under A Billion list recognises 200 small and midsized publicly traded companies with sales under US$1 billion, specifically in the Asia Pacific region.
According to Forbes Asia's introduction to the list, in the context of 2023, these companies are ones that "outperformed despite stiff global headwinds like inflation and rising funding costs".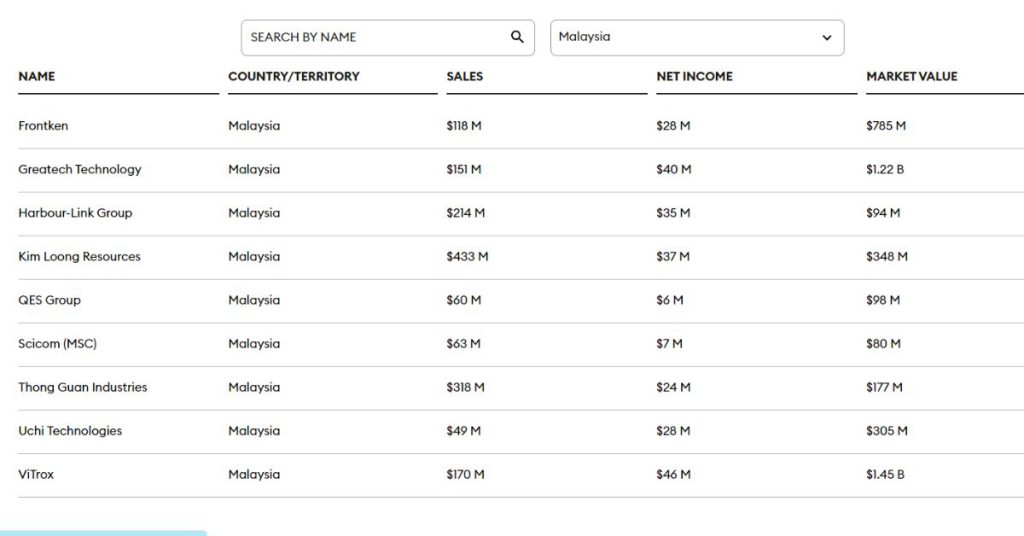 While the number of Malaysian companies on the list this year is lower compared to 2021's 11 names and the 16 of 2020, it is an increase from 2022's seven companies.
Some recurring names
A few familiar companies have made the cut this year. Namely, the returnees are Greatech Tech, ViTrox, and Kim Loong Resources, all of which were highlighted in 2022's Best Under A Billion list.
Last year, Greatech Technology had recorded US$97 million in revenue, but that figure has since risen to US$151 million in 2023, Forbes reported.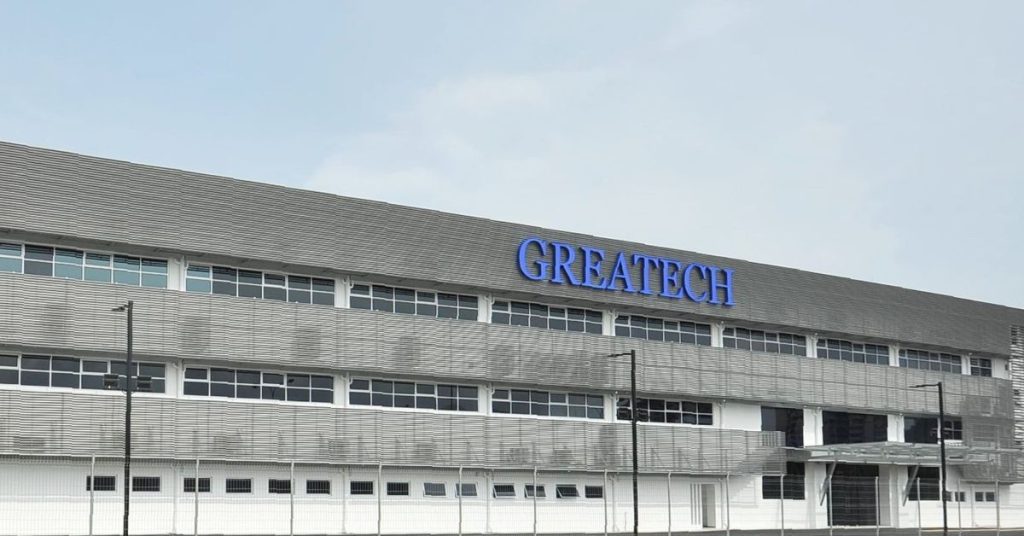 Founded in 1997, Greatech Technology provides automation equipment for industries, including products such as solar photovoltaic, automotive, medical, and battery.
Meanwhile, Kim Loong Resources works in the plantations industry, cultivating and processing palm oil. In 2023, it recorded a revenue of US$433 million, Forbes reported, an increase from the US$410 million figure of 2022.
ViTrox is in the semiconductors field, which is one that Forbes highlighted as a standout industry. Founded in 2000, ViTrox develops and produces 3D and line-scan vision systems for semiconductor integrated circuit inspection.
The company has been featured on Forbes' Best Under A Billion list multiple times in the past, including 2015, 2017, 2019, 2021, 2022, and now, 2023. Its annual revenue as of the 2023 list is US$170 million, Forbes reported.
Promising "new" companies
While there are a number of debutants that are new to the Forbes Best Under A Billion list, they're certainly not new companies as they have been operating for many years. In fact, they're all publicly traded companies.
With Forbes reporting its annual revenue to be US$188 million, Frontken provides support services such as maintenance repair in the semiconductor industry, as well as the oil and gas and marine industries.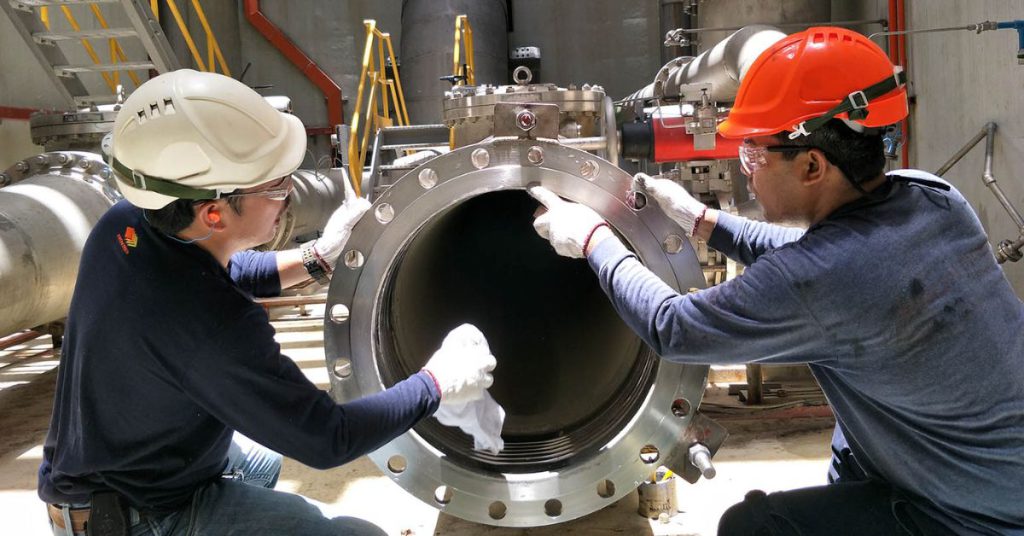 Headquartered in Bintulu, Sarawak, Harbour-Link Group is a transportation company that provides logistics, shipping, engineering, and hauling services. Founded in 1975, the company's annual revenue according to Forbes is US$214 million.
With facilities in Malaysia, China, and Thailand, Thong Guan Industries manufactures plastic packaging across many industries such as F&B, industrial, waste, medical, and more. The company was founded in 1942 and recorded US$318 million in revenue as of Forbes' 2023 list.
Another company in the semiconductor field, QES Group is a Shah Alam-headquartered semiconductor manufacturer, specialising in high-precision motion-controlled equipment. Forbes reported its 2023 revenue to be US$60 million.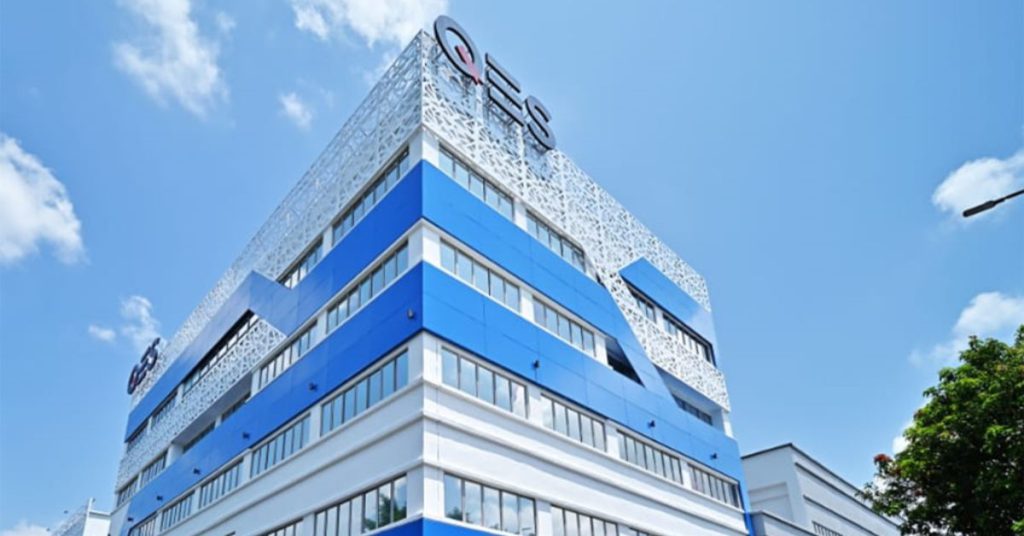 Scicom—a business process outsourcing company—brought in US$63 million in annual revenue, Forbes stated. It provides comprehensive digital transformation solutions to other companies, ranging from technical infrastructure to software implementation.
Uchi Technologies develops software programming, hardware design, and system construction in the Original Design Manufacturing (ODM) space. Its 2023 revenue is reported by Forbes to be US$49 million.
-//-
Congratulations all nine of the Malaysian companies that have been acknowledged by Forbes on its Best Under A Billion 2023 list.
Hopefully, these companies will continue to perform well in the coming years, and maybe even cross the "Under A Billion" threshold in the future.
We also hope to see more names highlighted in the future, and will continue to keep an eye out for Malaysian companies that deserve public recognition.
Learn more about Forbes Asia's 200 Best Under A Billion here.
Read other articles we've written about Forbes' lists here.
Featured Image Credit: Yong Piaw Soon, CEO of Harbour-Link Group / Suresh Ariyanayakam, CEO of Scicom / Chu Jenn Weng, CEO of ViTrox