A graphic design and advertising professional from Penang, Loh Jenn Woei has had quite an entrepreneurial streak, having started his own advertising company in the past.
You may also know him as the founder of two clothing brands—Stoned and Co., and Idotshirt.
However, this article isn't focused on those businesses, but rather on one he started later on in life.
Around eight years ago, Jenn Woei decided to go vegan. He was joined by his mum, wife, and two children, all of whom practise the vegan diet, too.
In 2017, his entrepreneurial background and plant-based diet manifested as a vegan restaurant (and eventually a ready-to-eat [RTE] brand) called Pinxin Vegan Cuisine (Pinxin).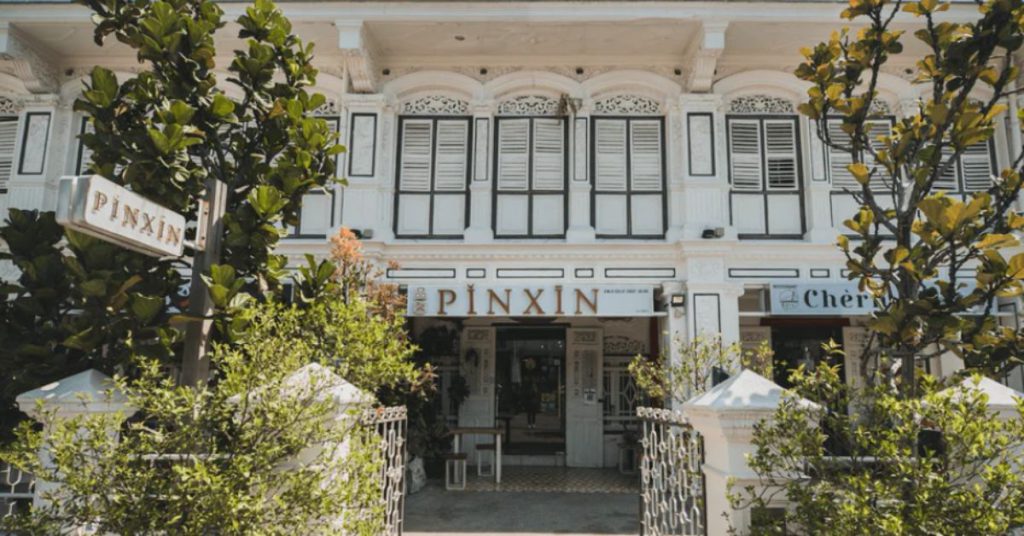 Starting a family business
To be more accurate, the name Pinxin is actually spelled with the accents "Pǐnxīn", referring to the Chinese words 品 (Pǐn) meaning the quality of taste.
Meanwhile, 馨 (Xīn) refers to a delectable aroma. It also represents the name of one of the founders and Jenn Woei's mum, Audrey.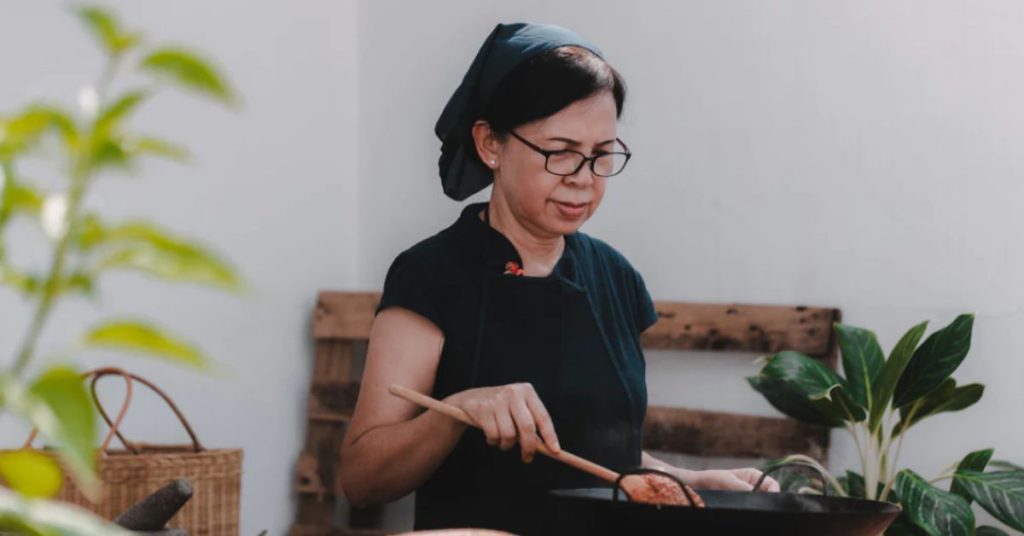 "I started Pinxin mainly for my mum, Audrey," he explained. "She loved charity work and often cooked for those events. I thought, why not create a cosy place where she could share her amazing cooking and hang out with her friends?"
"Audrey is a gem in the kitchen, always happy when people enjoy her food."
With a small budget and no real experience in the restaurant world, the two took a leap of faith and started the business.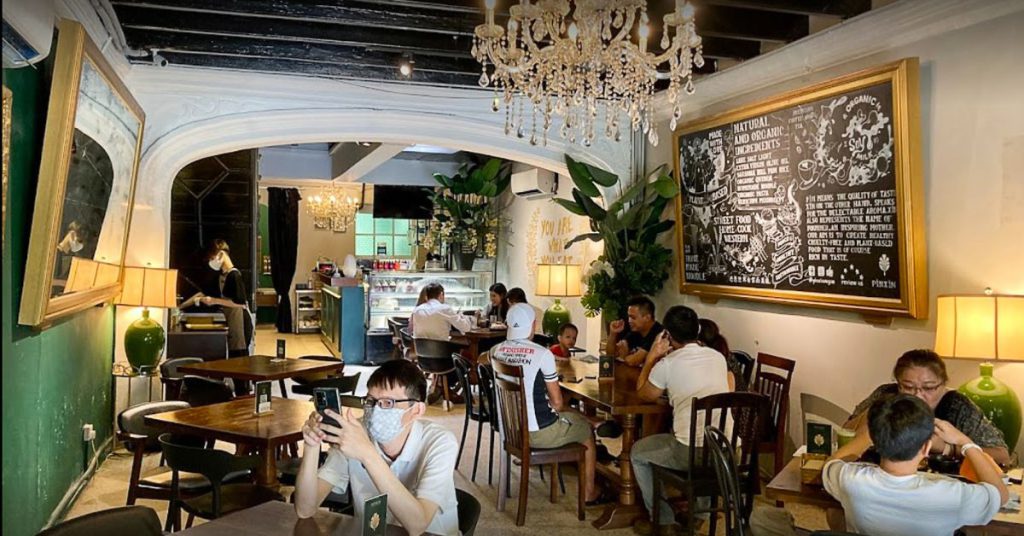 Going with the vegan concept was an easy choice for them, especially as it aligned with what they believed in—"staying healthy, taking care of our planet, and showing love and kindness".
Running a business together with family might not be easy, though, as it might lead to conflicts.
To that, Jenn Woei shared, "Working together has had its moments, but it brought us closer. There's nothing like facing tough times and celebrating wins with family."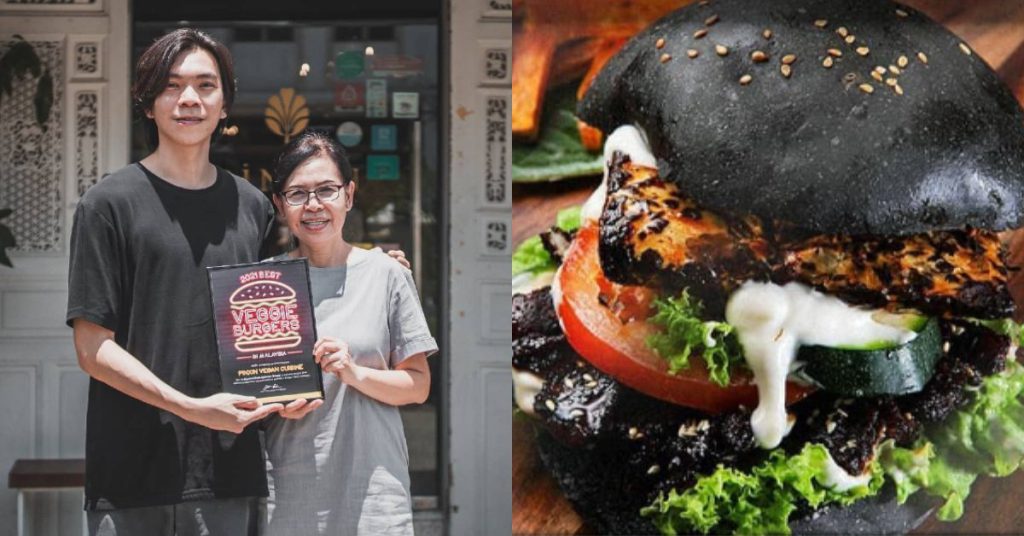 Initially, Jenn Woei was managing the business side of things with his wife, Yivonne Hooi, but he has since brought on his business partner, Aaron Chin, who he now runs the operations with.
A vegan take on Malaysian dishes
Tucked in Georgetown, Penang, Pinxin serves vegan food inspired by local Malaysian and Nyonya dishes.
"Our home, Penang, is full of tasty food, and we wanted to recreate vegan versions of these beloved meals," he said.
Considering how many local dishes involve meat, seafood, or other animal-derived products, though, we wondered just how they are able to recreate the flavours in a vegan way.
"We learnt that it's the spices and the blend of flavours that make our dishes special, not really the meat," Jenn Woei explained. "So, we got creative with ingredients, like using seaweed for that ocean taste."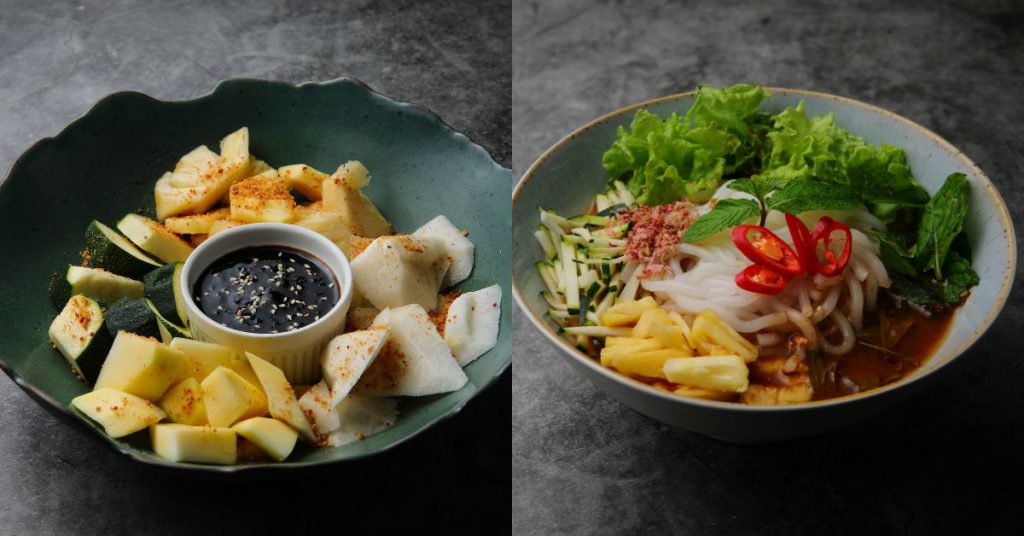 Other than the vegan edge, Jenn Woei also said that Pinxin focuses on creating great-tasting food without the "bad stuff", such as white sugar, MSG, or artificial stuff.
Even for pantry staples, the team uses alternatives such as unrefined cane sugar and pink Himalayan salt.
Sourcing vegetables such as the organic black bean beansprout, water spinach, and sweet potatoes from local farmers, Pinxin also encourages local farmers to grow more organic produce.
Looking up vegetarian spots in Penang, though, it seems like there are quite a few other than Pinxin. But Jenn Woei believes his restaurant stands out thanks to its fully vegan menu.
"I like to say we listen more than we create," he said. "Our customers' feedback is super important."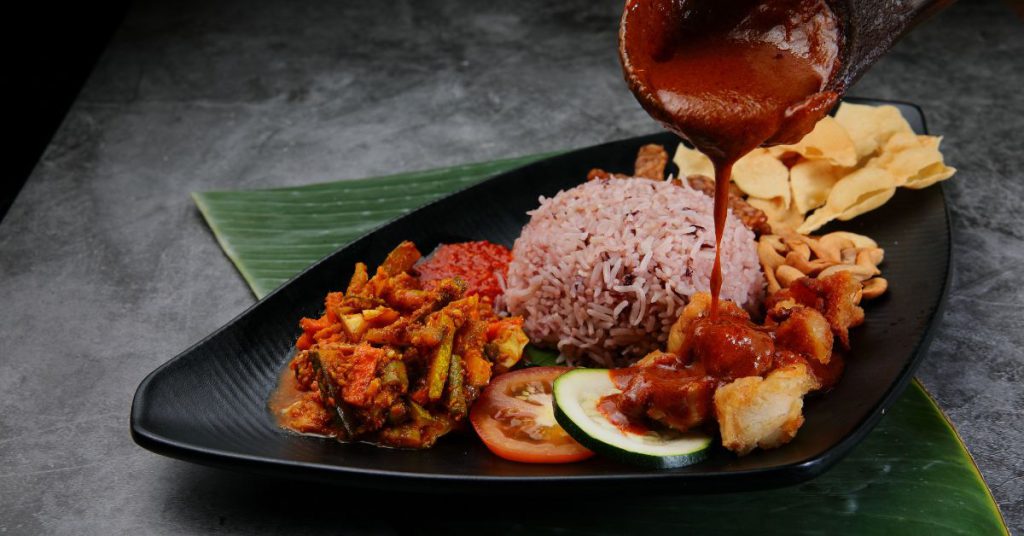 Sharing the cuisine with the nation
Earlier on, the Pinxin team already had the idea of launching their food online. But the pandemic and lockdowns ended up catalysing this move.
Cooking in a restaurant and preparing frozen RTE dishes are quite different, though.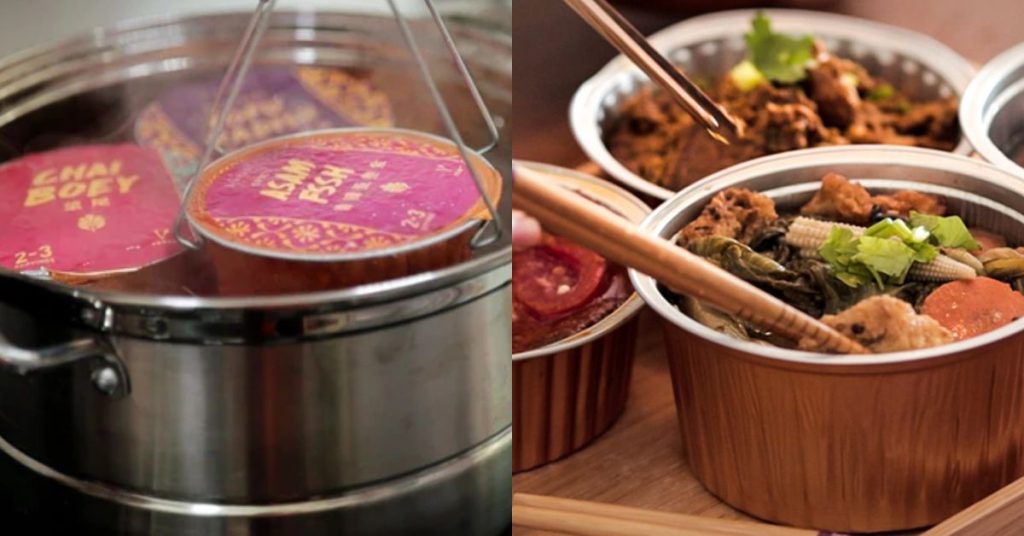 "It's pretty scientific: we measure everything, from temperature to weight, instead of just going by feel," Jenn Woei explained the process. "There were a few challenges, like figuring out packaging and delivery, but our team got it done."
With that process, Pinxin has gone on to launch numerous different frozen foods, including dishes such as Sambal Petai Tempeh, Asam Fssh (as opposed to 'fish'), Rendang Hericum Mushroom, Mei Cai Hericum Mushroom, Teochew Braised Tofu with Radish, and more.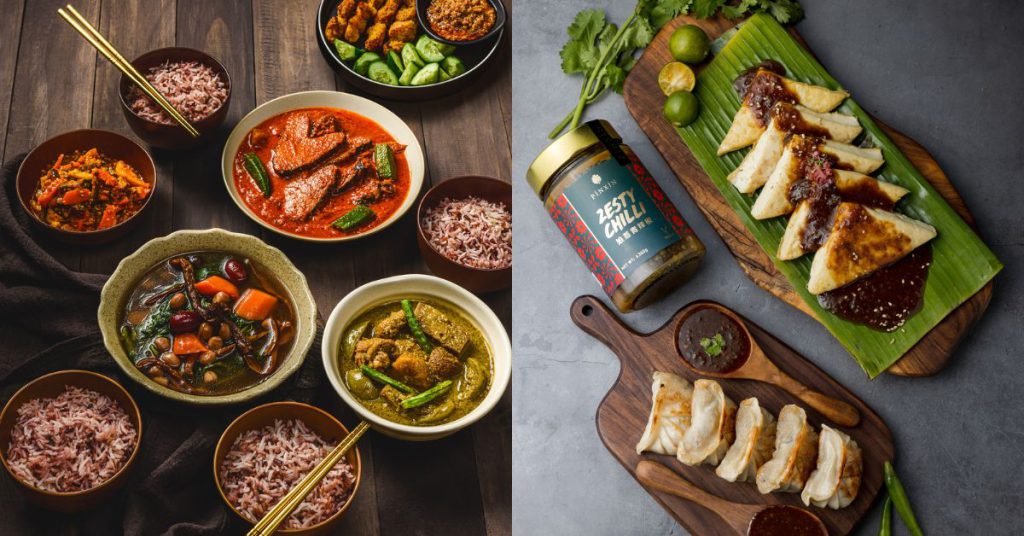 Pinxin has also launched a series of frozen hericium satays, with flavours such as gochujang, mala, and dark soy sauce.
Last year, Pinxin sold about 120k bowls of frozen foods, Jenn Woei said.
Rather than just vegan diners, the founder said that Pinxin also caters to working professionals and families looking for healthier meals.
The founder shared, "People seem to love both our restaurant and frozen foods, and the demand keeps growing."
A growing audience for plant-based food
Based on our observations, it seems like alternative foods such as plant-based foods have been more popular nowadays, with names such as Nanka securing funding as well.  
Jenn Woei agreed with the sentiment, saying that the interest in plant-based food is booming.
Education is still required, though, with the founder sharing that a challenge his team faces is helping people understand why vegetarian food is good for them.
"But, when they taste our food, many come back for more," he added.
So far, the team is mainly selling its frozen RTE bowls online. However, they're planning to collaborate with stores to reach even more people this year. Jenn Woei shared that the team is hunting for a bigger space too, as its main kitchen is still in Penang.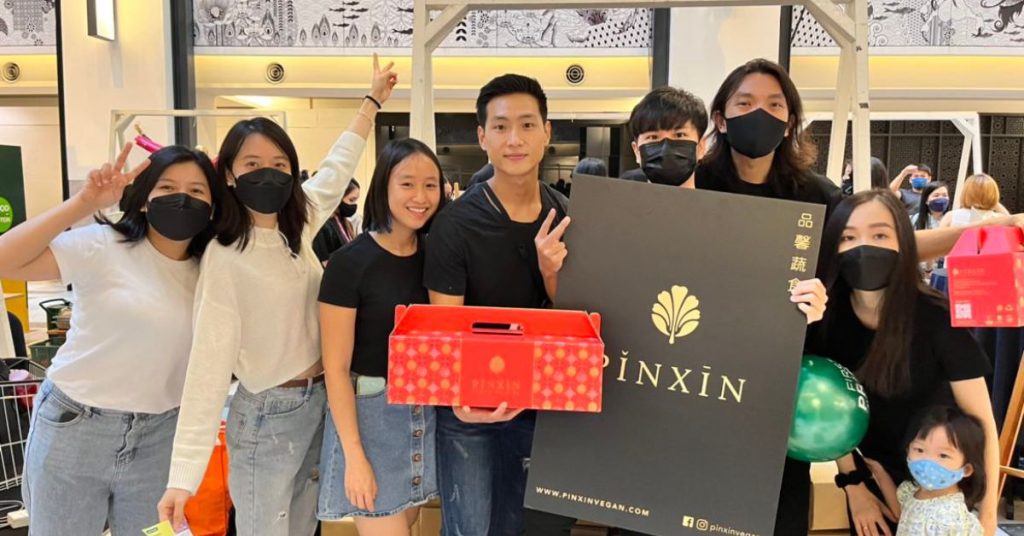 In the bigger picture, he also hopes to share Pinxin's unique Malaysian vegan dishes with the world.
That said, a growing demand and market may also mean more competition. There are other plant-based RTE meals out there, such as Roots Palate and Veggilicious. However, both of these brands focus on vegetarian food instead of vegan.
In any case, Jenn Woei isn't fazed by the prospect of having more players in the scene.
"For us at Pinxin, we don't see others as competition; we're all in this together," the founder shared.
"More and more people are curious about vegetarian food, and we're here to give them tasty options to try."
Learn more about Pinxin Vegan Cuisine here.
Read other articles we've written about F&B businesses here.
Featured Image Credit: Pinxin Vegan Cuisine