There are a lot of reasons why there has been a strong push for alternative food (proteins, mainly) in recent years, from sustainability to food security. (That could be an entire article on its own.)
But one thing's for sure: it's not just a fad.
Malaysia might not immediately come to mind when you think of epicentres for developing alternative foods, as neighbouring countries such as Singapore and Thailand have long been at the forefront.
According to data, consumer interest in plant-based pork and chicken has grown seven-fold in Singapore, while demand for plant-based beef tripled between 2019 and 2020.
Meanwhile, in 2021, KResearch reported that the sale of plant-based protein in Thailand is expected to total 4.5 billion baht (RM597 million).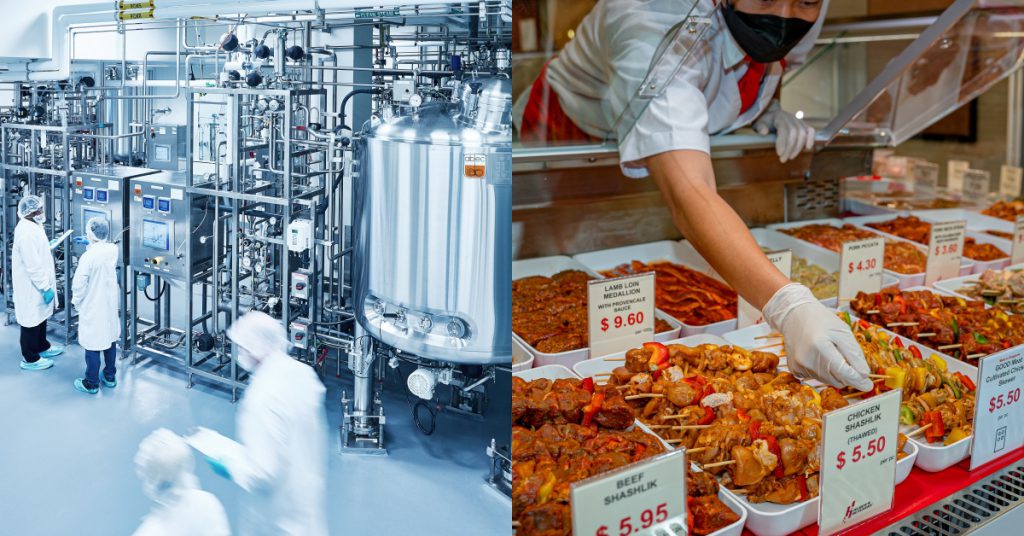 On that note, we were recently invited to the Food & Drinks Malaysia (FDM) 2023 by Salon International de l'alimentation (SIAL) Network, where one of the showcase events was 'The Future of Food & Agriculture pavilion by Impact Circle.'
Interested to learn more about how Malaysian brands are faring against other similar businesses in the region, we decided to attend the exposition on its third and final day at MITEC, KL.
But first things first, let's dive into what the event was actually about.
According to its website, the SIAL network is a series of multi-category food and beverage exhibitions, organised under the Comexposium group, and its exhibitions host thousands of companies in various countries.
With FDM, it aims to be the leading food and beverage exhibition in the region by offering the chance for like-minded business owners to meet, establish new networks, and learn through knowledge-based sessions on topics relating to the industry.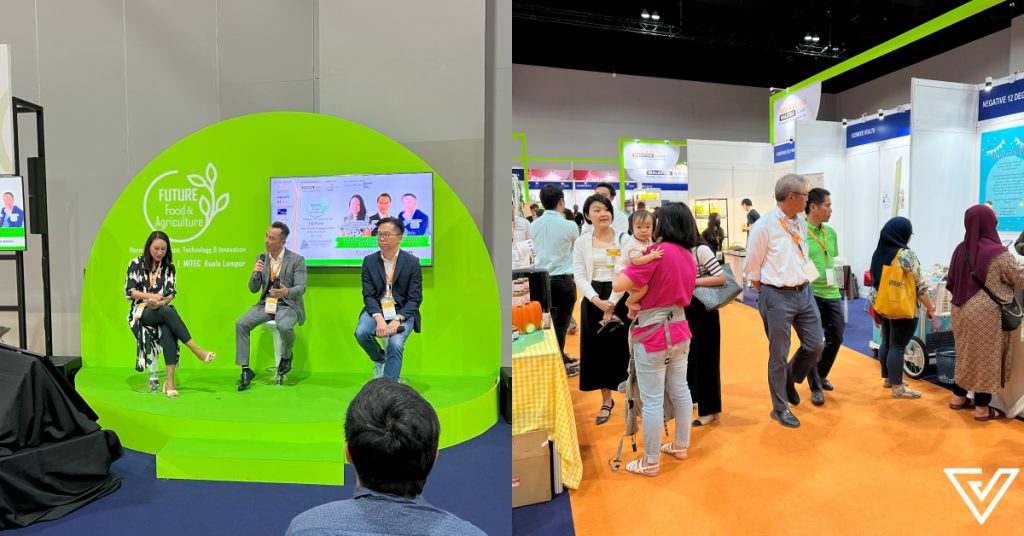 Following the success of the global SIAL network series of exhibitions in Paris, Shanghai, Jakarta, Montreal, Las Vegas, and Delhi, Comexposium, the company behind SIAL selected Malaysia as one of the locations for its expo.
According to FDM, the event was projected to feature around 450 exhibitors from 22 countries, and judging by the number of booths I saw on the day, I'd say that their projections came true.
These booths were separated into sections, often segregated by a specific country such as China, India, Turkiye, and Europe.
Going into this, I didn't think that there would be much potential for these brands to make waves in Malaysia, let alone our own local brands trying to do the same. But would I be proven wrong?
Hypothesis: Malaysians are not ready to embrace alternative food
The Future of Food & Agriculture section also featured agritech brands, but as Malaysian brands such as Kairos which specialises in vanilla cultivation, and Fefifo which is a co-farming company, have done well to innovate and advance the industry, I instead shifted my focus to locally produced alternative food brands.
Alternative foods are considered healthier alternatives to food produced with conventional ingredients such as meat and poultry.
They can be vegetables and beans, such as soya and jackfruit, lab-made products, or other protein-rich ingredients such as insects, hoping to replace real meat as a protein substitute.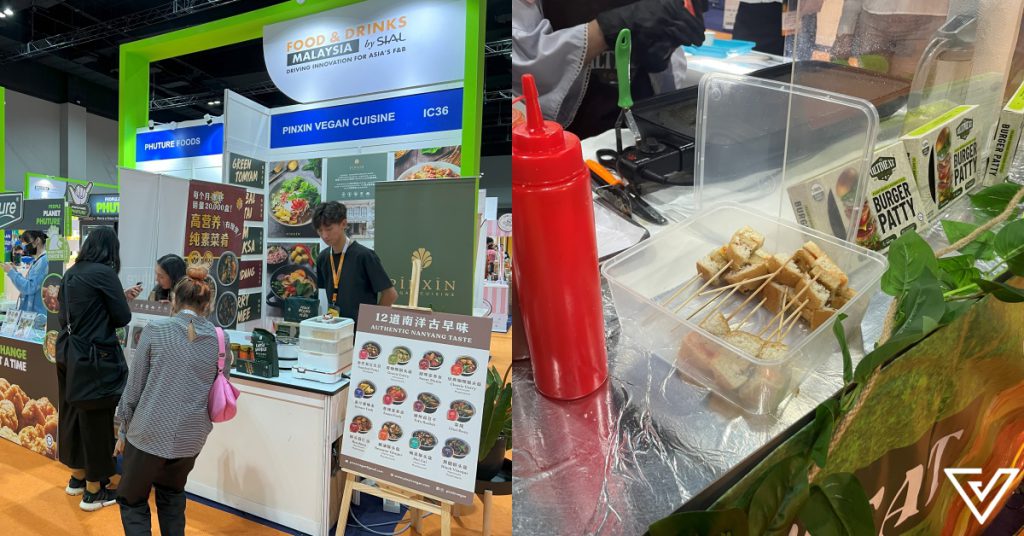 Although global brands of alternative meat products such as Omnimeat, Impossible Foods, and Beyond Meat have made it to Malaysian supermarkets and restaurants, there still appears to be a lack of support and investments for locally produced alternative meat.
In comparison, in 2020, Singapore became the first country to approve a cultured chicken product with its investment arm, Temasek, investing US$8 billion in food tech.
Meanwhile, San Francisco-based Eat Just, which develops and markets plant-based alternatives, announced in October 2020 that they would build a US$120 million plant-protein factory in Singapore, the first in Asia.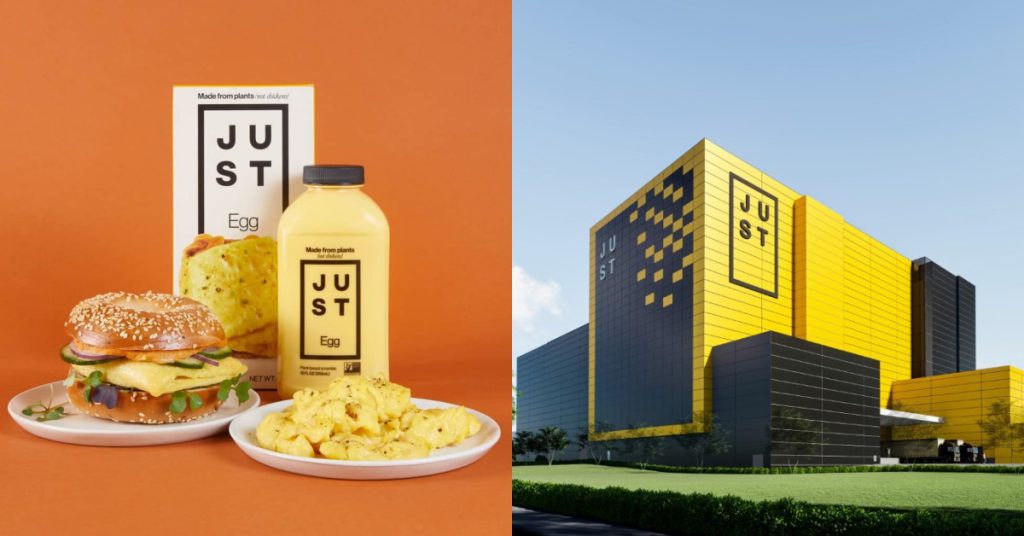 With all this in mind, I hypothesised that although we have some homegrown brands in the alternative food industry, Malaysia is not ready to embrace alternative food sources.
This lack of demand then seems to translate into a shortage of innovativeness and progress.
Reality: Malaysians are ready, but local alternative food brands still need more awareness
Upon entering the 'The Future of Food & Agriculture' section, some homegrown brands that caught my eye were Ultimeat, Nanka, Entomal Biotech, and Ento.
At Ultimeat's booth, they served up their Ultimeat Chicken Burger Patty and VegeWorld Vegetarian Lamb Meat, both made out of soy which tasted delicious and similar to their meat counterparts, I'd say.
Meanwhile, Nanka, known for turning jackfruit into meat products, served us grilled jackfruit patties that had the consistency of real meat.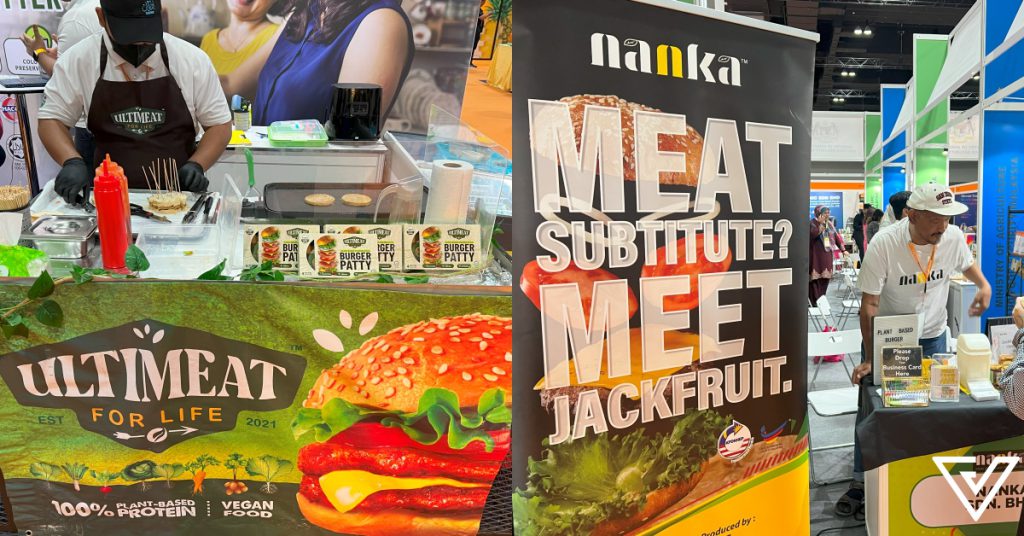 On the other hand, Entomal Biotech which recently secured RM1.7 million in funds via MyStartr focuses more on converting organic waste into quality insect protein, biofuel, and organic fertiliser.
The brand has already managed to turn insect protein into products such as pet food, and they are now working on creating products for human consumption.
For instance, they served us cookies made from insect protein, which surprisingly tasted pretty good and serves as a precursor to what they are heading towards.
Meanwhile, homegrown brand Ento has taken this a step further and offers roasted crickets and larvae in a number of different flavours.
Convincing Malaysians to eat plant-based food is already a challenge in itself, especially when different kinds of meats make up the core of so many of our favourite local cuisines.
Convincing Malaysians to add insects to their diets as a protein alternative will be a rockier and longer road. I personally have no qualms about eating insects and trying new things, but I understand why many would be hesitant about doing the same.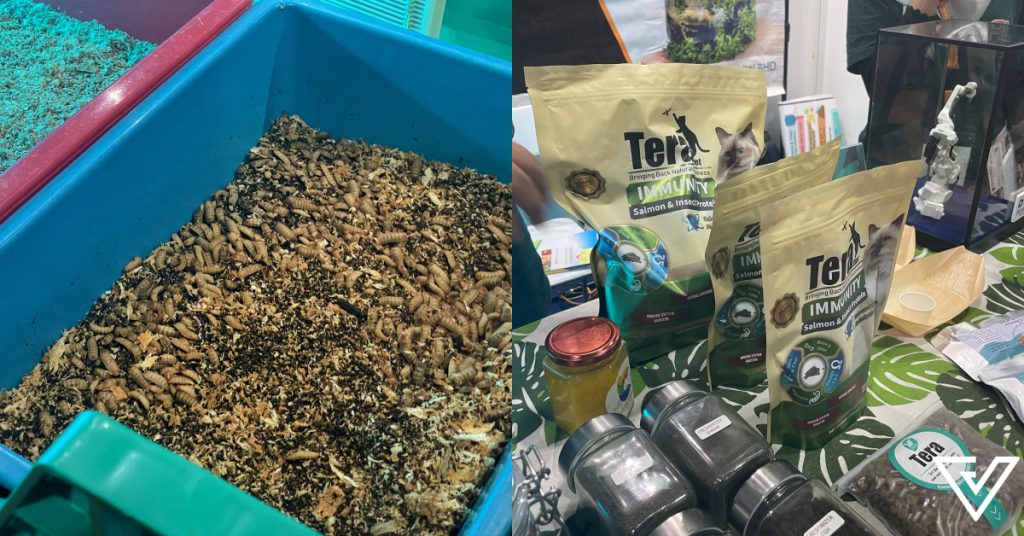 Despite the challenges, it seems that the surge of brands has been backed by increasing demand from the public. According to a survey conducted by Herbalife Nutrition in 2020, 61% of Malaysians surveyed were eating more plant-based foods. Not quite insect protein yet, but baby steps.
According to Geoff King, the former CEO of The Food Purveyor, which owns supermarkets like Village Grocer and Ben's Independent Grocer, sales of plant-based meat shot up by over 200% in 2021.
"In 2021, our consumers in Village Grocer and Ben's Independent Grocer are actively seeking plant-based products as these products are healthier and better for our planet."
This data, along with the growth in the number of brands in the industry, seems to point to the fact that Malaysians are starting to be more open to trying alternative food sources.
Where do we go from here?
Although our supermarkets have many other plant-based alternative food brands, the price factor is one of the main problems that limits their sale.
For example, a 270g pack of Harvest Gourmet's Sensational Burger, which has three plant protein patties, costs RM19 at Jaya Grocer compared to traditional meat patties, which usually cost around RM10 for double the weight.
On the other hand, according to online stores, Ultimeat's 100% Plant-Based Burgers Patties which come in four pieces, costs RM18. This indicates a slight improvement in making alternative food more affordable and accessible, but it's still not enough for many families to make the switch.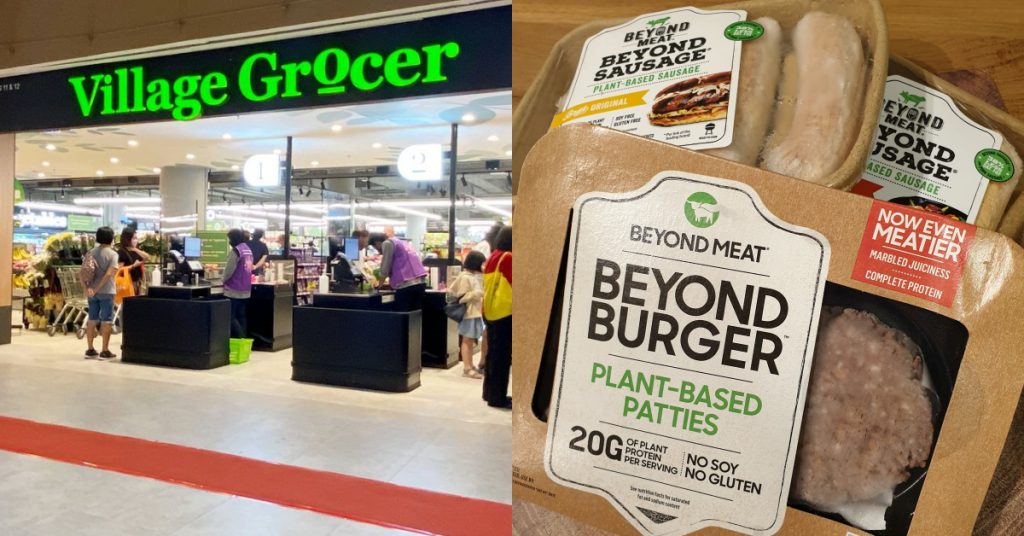 It is safe to say that the demand is certainly there and that our homegrown brands have innovated themselves to meet this demand.
But, to rival the likes of Singapore, much more education and awareness are still necessary when it comes to the public's perception of plant-based meats and insect protein.
One method we have seen brands undertake is partnerships with convenience stores to serve smaller portions of their alternative meat.
This will get the products to consumers, build awareness, and is a lower risk for customers to try alternative meats without being too big a commitment.
It's important to note that just like anything new in the market where the demand isn't very high, these products are bound to cost higher than their more conventional counterparts.
Education would be key to changing this mindset, and who knows, maybe one day we'll be able to catch up to our counterparts in the future of food.