"When the pandemic started, I felt lost, with no clear sense of direction," Chew Kai Hung confessed. It was this confusion that led the designer to start his namesake brand (Kai Hung) specialised in handmade bags.
Having graduated from Equator College in Penang with a Diploma in Fashion Design Technology in 2020, he found himself in a tough situation. Not because of studies, but because the timing wasn't the best.
Like many others, Kai Hung struggled to find a job during the start of the pandemic. So he returned to what he knew best—sewing bags.
And sew it begins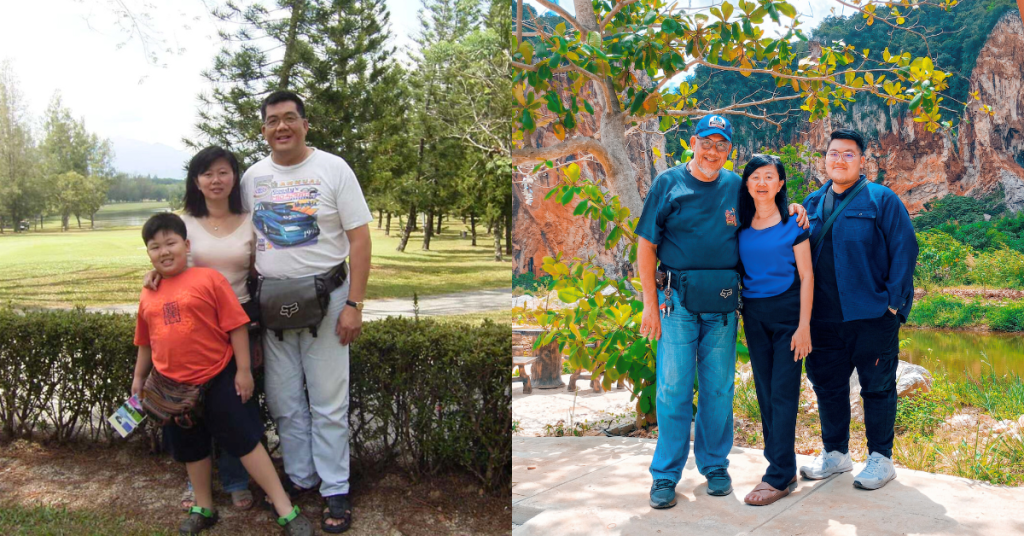 As a kid, Kai Hung's interest in sewing was born after receiving a hand-sewing assignment for school when he was just 10 years old. Noticing this, his parents nurtured his passion further and gifted him his first sewing machine a year later.
"Through self-guided learning from YouTube tutorials and blog posts, I practised sewing skills initially by creating simple pencil cases as it was the easiest to learn for a beginner," he told Vulcan Post.
He continued working on his skills and, over the years, sewing bags gradually became a cherished hobby. So much so that he even began selling them during his free time at his family's restaurant, Ben's Diner, in Bayan Lepas.
But formally, Kai Hung's first opportunity to sell his bags in person was at the age of 17, when his secondary school teacher suggested he join the Penang Science Fair. Not to showcase his scientific prowess, but because it also had booths for vendors.
"[She] encouraged me to do so because she knew of my sewing hobby," he said.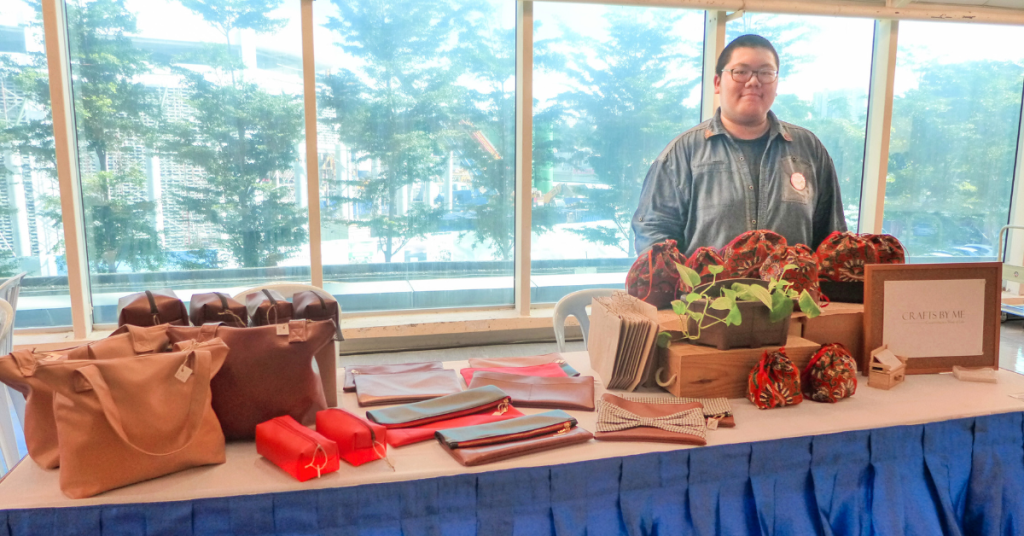 It was this consistent morale-boosting from those around him that helped Kai Hung further explore his passion. And it ultimately led him to pursue fashion design in his college days.
"As sewing was closely related to fashion, I slowly gained an interest in fashion and often watched fashion-related TV shows, such as Project Runway," the 24-year-old shared.
One stitch at a time
Using the knowledge he'd gained in college, Kai Hung decided to upgrade the simple pouches he used to create into more functional and fashionable bags. All in the hopes of generating income during the pandemic.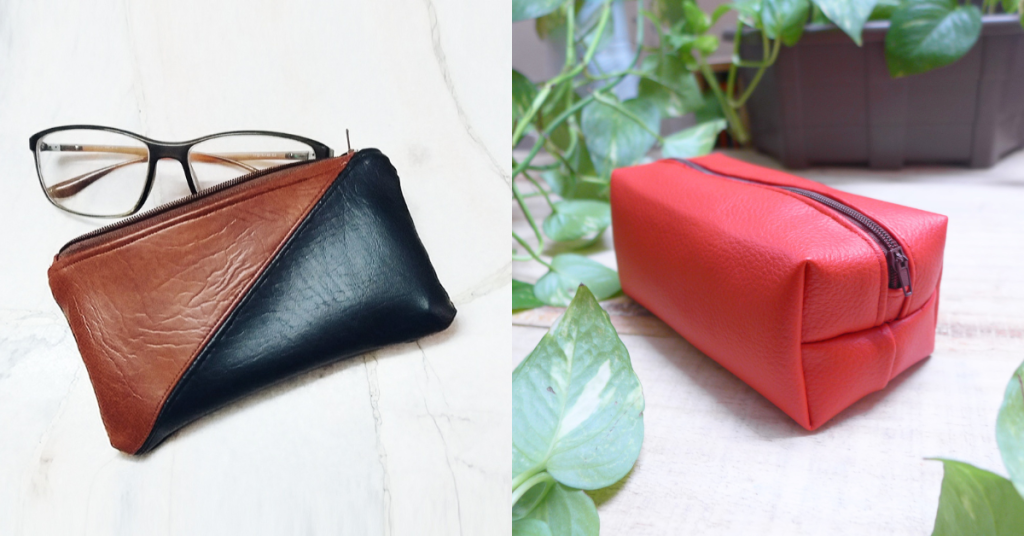 It was challenging, of course. But instead of worrying too much about what he couldn't control, the youngster chose to channel his energy into creating fresh designs and improving his sewing skills. "Effectively utilising my time," he summarised.
Like many others at the time, he opted to showcase the Kai Hung brand's products on social media to attract potential customers. Eventually, that persistence and hard work paid off.
"I gained a small following on social media through posting videos on TikTok, which helped me get the attention of people across Malaysia and even Singapore," he proudly exclaimed.
It also served as a significant confidence boost when his close relatives and friends placed orders for his bags.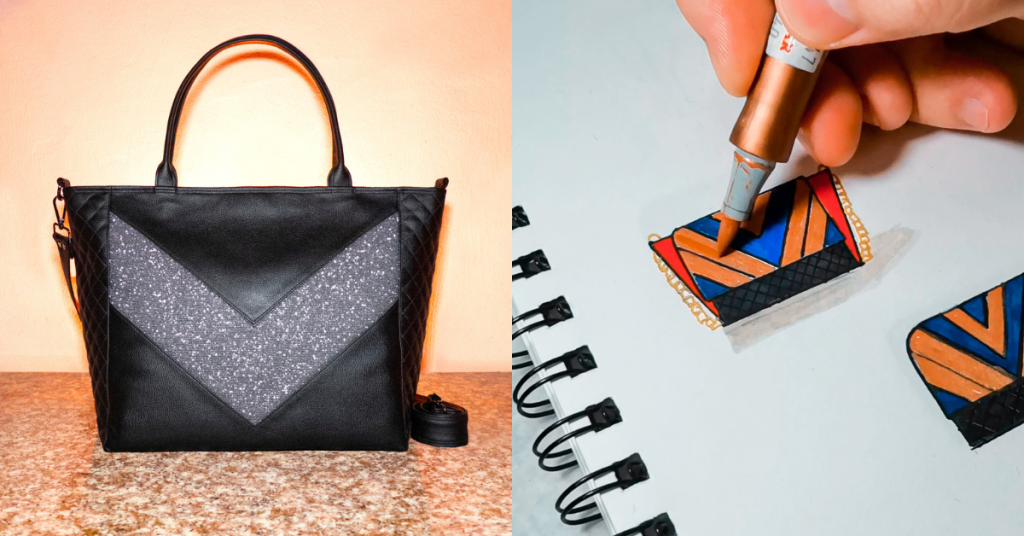 Since the start, the Kai Hung brand has been creating made-to-order pieces for customers. This means that it serves on a pre-order basis as each bag is created from scratch. Each piece ranges from around RM180 to over RM400.
The process typically begins with sketching the bag's general shape to determine its dimensions and later fabric choice. Though, the two steps could be flipped when the occasion calls for it.
Once that's done, Kai Hung will refine the design using Adobe Illustrator before drafting a pattern for accurate measurements. This is also when he'd take the necessary steps to reinforce the bag's structure, otherwise it wouldn't hold up right.
The last step is to sew the bag's components together, creating a form of usable artwork.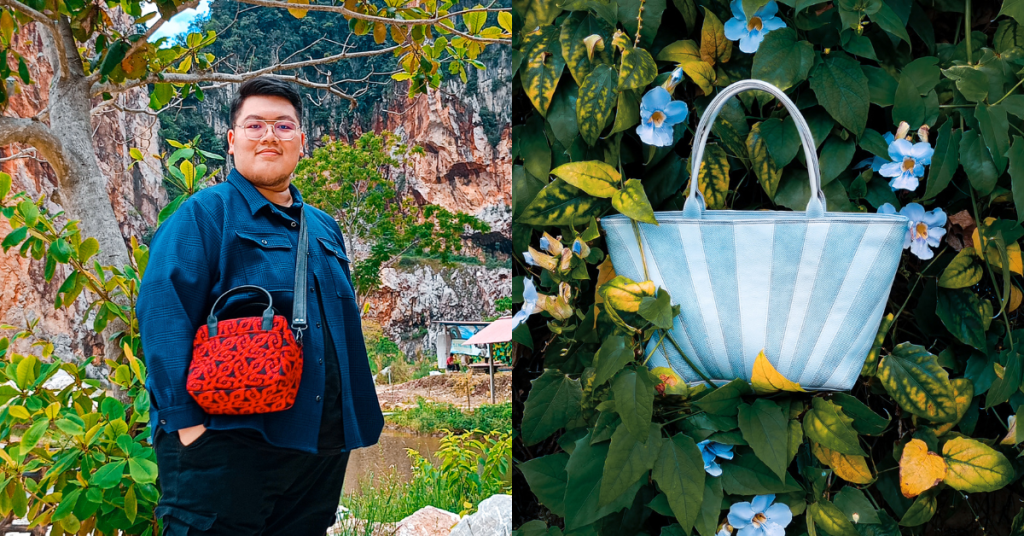 As he's a one-man show, Kai Hung has to conduct everything in the business by himself. "Given my work process, I don't typically create a bag from start to finish in one continuous session, making it difficult to provide a precise estimate of the time required for completion."
But generally, customers will receive their orders within a couple of weeks to a month, depending on his work schedule. There's also the option of customising the bag's size, materials, and colour.
Customised, but not quite custom-made
Curious, we asked if the designer is open to offering custom-made services since he's already working on a pre-order basis, and offers a few customisation options. For context, custom-made would mean that the bags are created specifically for clients according to their requirements.
To this, the 24-year-old bag-maker explained that he usually does not accept such orders. The reason is that he would need time to go through the R&D process for new designs.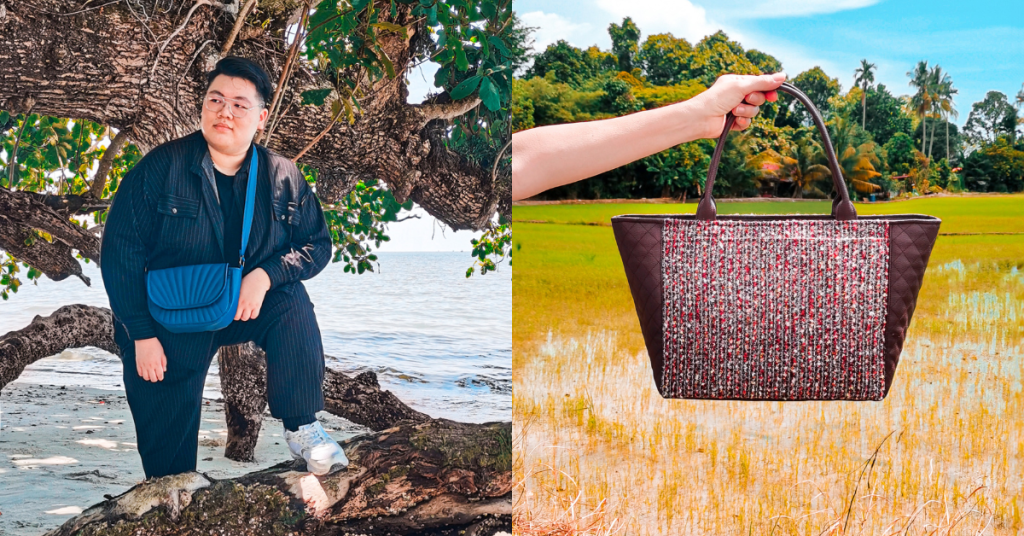 "If I accept an order, I have to make sure I can fulfil it and not disappoint the customers," he said. Though that doesn't mean he's completely opposed to the idea either.
"Usually, when customers give a reference, I would show them one of my designs that is similar, and I would describe to them how I would change it to fit the design they want in mind."
"In the end, what I hope is for customers to love the unique designs I create. Sometimes it may resemble other designer bags, but that is not uncommon, as every designer's work is inspired by someone else's work," he expressed.
Kai Hung's inspirations don't just stem from designers though. He sources creative ideas from various outlets, from elements found in nature to captivating costumes showcased in superhero films.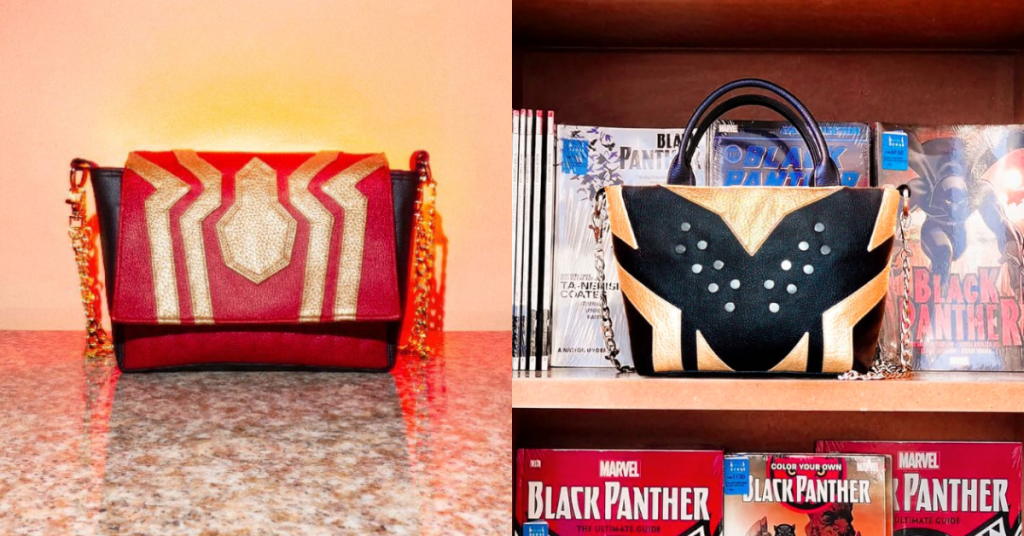 Itching to be stitching
While it was never his intention to create a brand when starting Kai Hung, the art school graduate has turned it into his full-time career.
But he's not looking to expand and make his business bigger yet. No, he wants to concentrate on making the brand better first, as well as look into the possibility of producing more ready-made products.
This would help with his plans to produce OEM bags in the future as a way to grow. "After that, I'll figure out what comes next and see what other opportunities will come my way," he shared.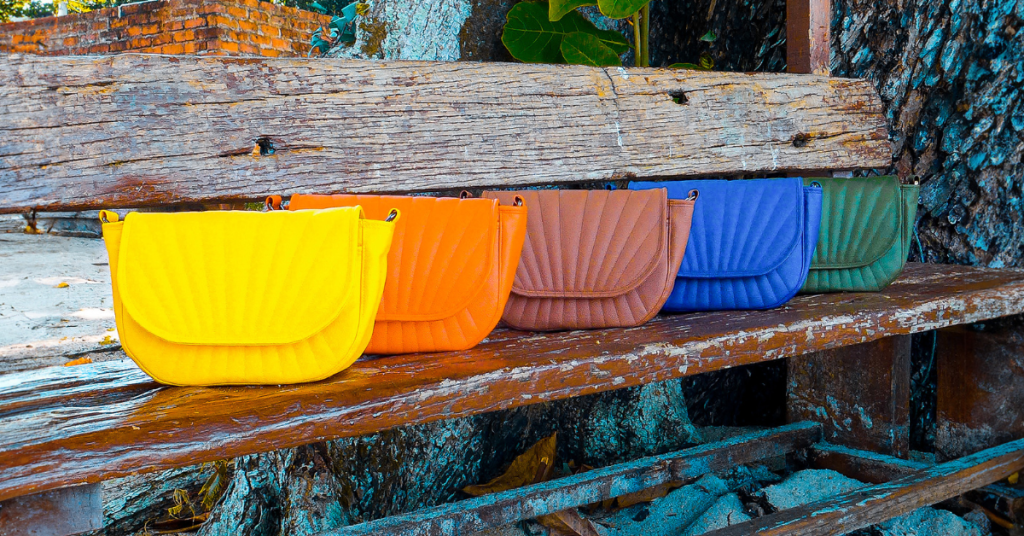 As for the stereotypical view of fashion being a feminine industry, Kai Hung said he had fortunately not received any negative criticisms targeting his gender. And for good reason too, as many local and international male designers have been successful in the field.
Instead, his primary challenges are time management and striking the right balance between crafting bags and marketing them online. Plus, dealing with comments saying that being a designer isn't a stable career in the long run.
"My advice to other designers is to just smile and ignore the detractors and embrace the support of those who stand by you," Kai Hung remarked.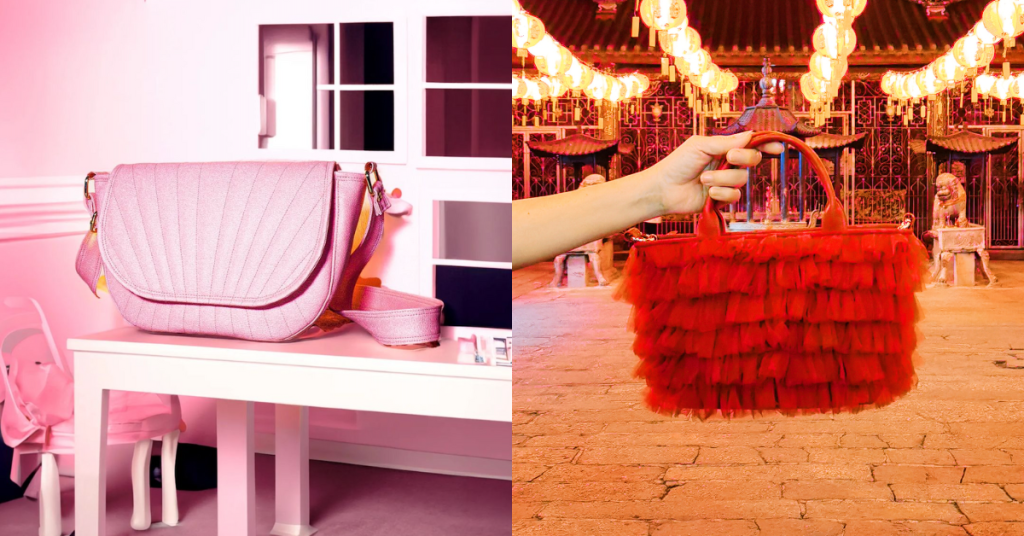 Featured Image Credit: Kai Hung