Last month, it was announced that Bacha Coffee would be opening its first outlet in Malaysia at the iconic Suria KLCC mall.
Originally estimated to be happening sometime in July 2023, it seems that the opening has been slightly delayed. Colleagues who have been to the mall recently also told me that they have yet to see the store open.
We're not sure exactly when the new launch date will be, but we could probably expect it to happen any day now.
Editor's Update: A Bacha Coffee representative has since told us that customers can anticipate the opening of their KLCC outlet at the end of Q3 2023.
In anticipation of that, we dug around to learn more about the luxury coffee brand ahead of its Malaysian launch. Here's what we found.
Editor's Update [14/08/2023, 9.44PM]: Parts of this article have been edited to reflect greater accuracy of statement.
1. Its origins can be traced back to a Moroccan palace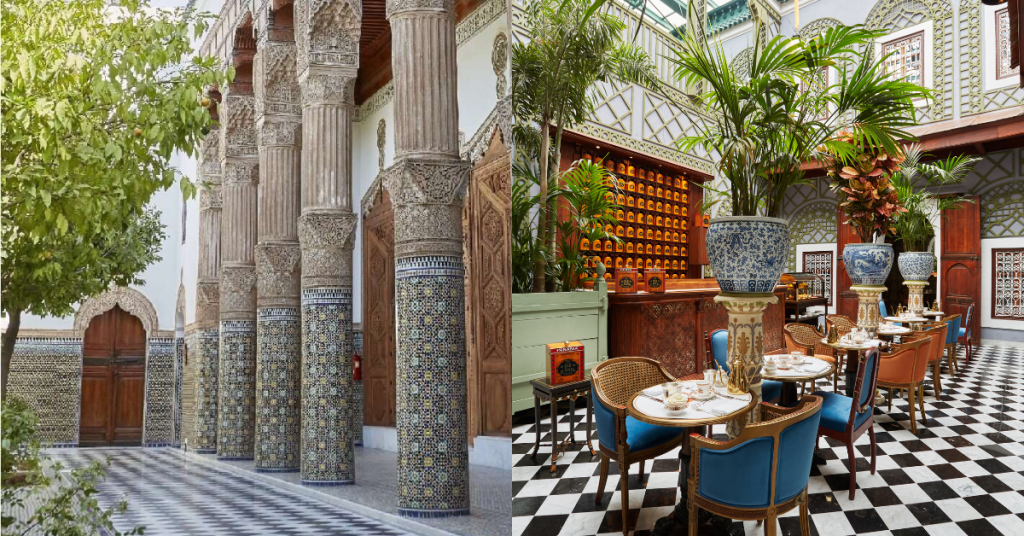 Back in the pre-WWII days, the Dar el Bacha palace in Morocco was a place where culture and politics mingled over Arabica coffee.
According to Bacha Coffee's website, some of the more notable guests who visited the palace included Josephine Baker, Charlie Chaplin, and Winston Churchill. It was originally established in 1910, but the Bacha Coffee seen now is a reconceptualisation of its heritage brand.
"What you see with Bacha today is completely new and created by us. Today, it is owned by a Singapore company," Ron Sim, founder and executive chairman of V3 Group, said in an interview with CNA Luxury. V3 Gourmet, which owns Bacha Coffee, is under the V3 Group.
2. Malaysia is the second country in SEA with Bacha Coffee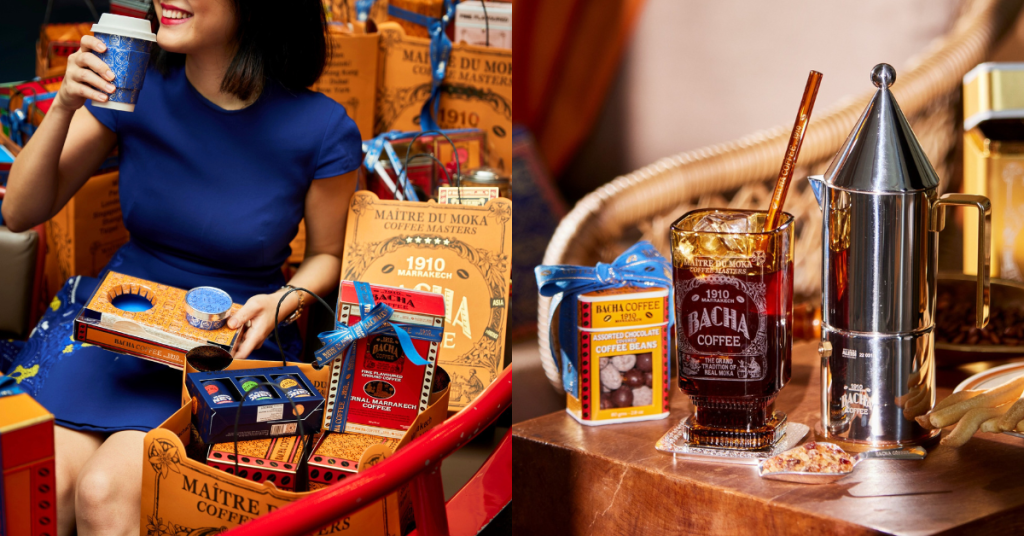 Aside from Singapore, which houses Bacha Coffee's flagship store in Changi Airport's Terminal 3, Malaysia will be the only other nation in Southeast Asia with a physical Bacha Coffee outlet. This is based on information from its website.
Bacha Coffee is present in nine outlets throughout Singapore, including Marina Bay Sands and Takashimaya Department Store. Outside of the Southeast Asia region, customers can also find it at Ritz Paris in France, and Dar el Bacha in Morocco.
Including the KLCC outlet, this would place Bacha Coffee's physical store count at 12 outlets globally, at the time of writing. A Bacha Coffee representative told Vulcan Post that its 13th outlet will be opening in Hong Kong soon.
Considering that the brand was revived in 2019 and it told Vulcan Post that the pandemic halted its expansion plans, I find this pretty impressive considering how each store is beautifully done up in the signature Bacha Coffee look.
3. It's set to be the largest non-flagship Bacha Coffee outlet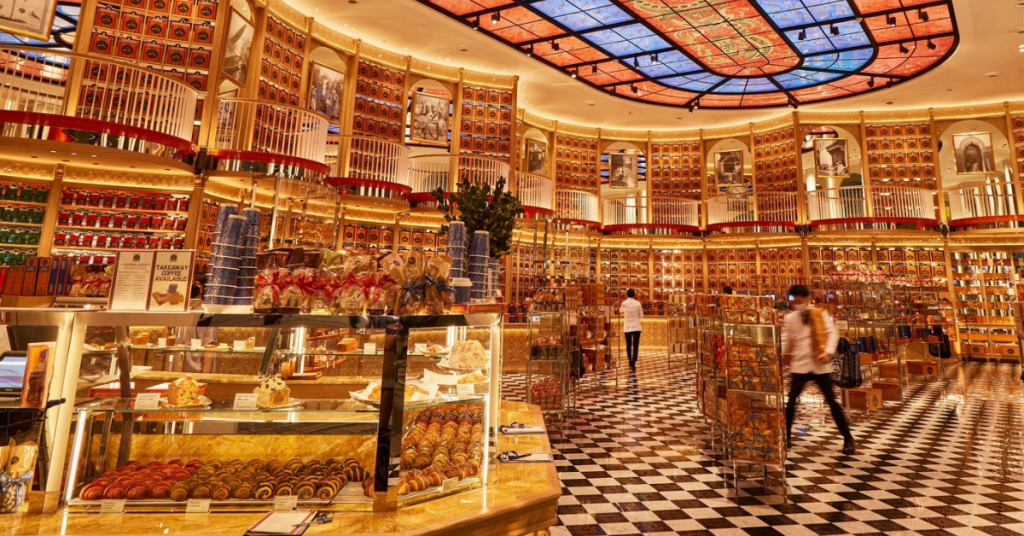 Spanning 7,000 sq ft, the brand told Vulcan Post that its new KLCC outlet is set to be Bacha Coffee's largest one outside of Singapore. The space will feature a coffee room, boutique, and takeaway space.
There will also be private rooms and an outdoor terrace on the esplanade overlooking KLCC's Lake Symphony. So if you're looking for somewhere to impress your new date in KL, Bacha Coffee's outdoor space might be an entertaining spot.
4. It is under the same group that owns TWG Tea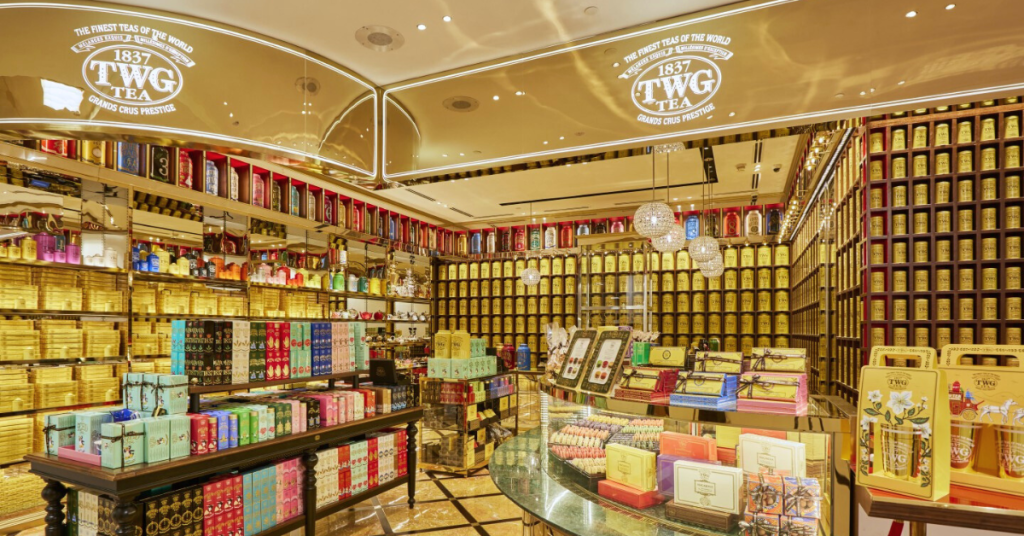 You probably already know this from our previous article, but Bacha Coffee and TWG Tea are owned by the same company, V3 Gourmet, which is under the V3 Group.
The notable luxury tea brand was started by Taha Bouqdib and his wife, Maranda Barnes. The company launched in 2008 with an outlet in Singapore's Republic Plaza.
In Malaysia, the brand currently has five TWG Tea outlets, the first being its more iconic one in The Gardens Mall. During an interview with Vulcan Post, Taha Bouqdib shared that the brand will launch Malaysia's first "takeaway tea concept" in Q4 this year.
5. The brand carries over 200 single-origin coffee beans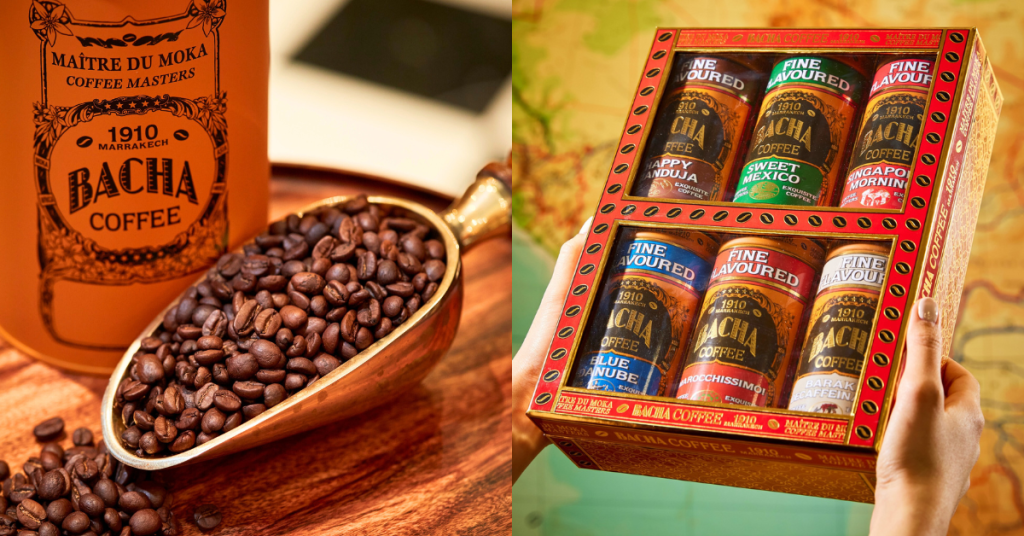 According to Bacha Coffee's website, the luxury coffee boutique retails coffee beans from all over the world.
Specifically, Africa, Arabian Peninsula, Asia, Central America, The Caribbean, Oceania, and South America. But aside from single-origin coffee beans, the brand also offers fine blend, fine flavoured, and decaf coffee beans.
For now, Malaysians can purchase these through its website, which ships internationally. But with the KLCC outlet opening soon, Taha Bouqdib told Vulcan Post that its new Malaysian ecommerce site will also be launched near the end of 2023.
6. Bacha Coffee is not just about coffee, though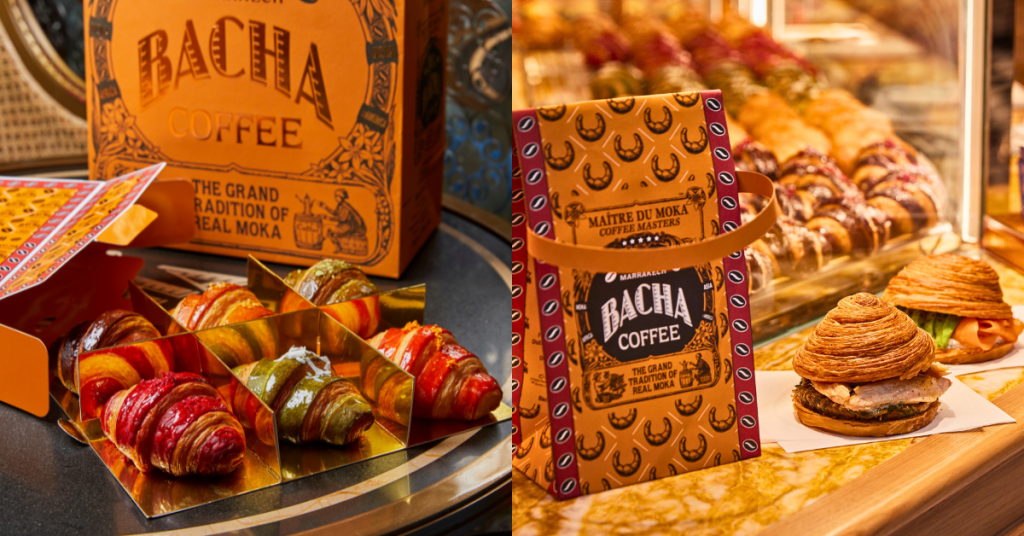 While the brand is best known for its large variety of coffee beans, as well as its luxurious salons and boutiques, its mini croissants are also popular.
The mini croissants contain different types of fillings to choose from, such as kaya, pistachio, lychee, raspberry cinnamon, orange almond, and Comté cheese.
Reviewers also highlighted that these viennoiseries come with a caramel sauce or coffee honey dip, which is available for retail purchase according to a Bacha Coffee representative. 
-//-
While there haven't been any updates on when exactly Bacha Coffee's KLCC outlet will be opening, it seems that it won't be long now.
Its popularity in Singapore cannot be ignored, but it remains to be seen whether it'll receive the same love from the Malaysian crowd. After all, coffee is more commonly regarded as an energy booster drink rather than a luxurious treat here.
Featured Image Credit: Bacha Coffee