"I'm an ordinary person who happens to be able to turn my passion into my career."
Born, raised, and still residing in Johor Bahru, Damien Soh became familiar with karaoke in his 20s, and ended up having karaoke sessions with friends and family on a weekly basis.
As frequent karaoke-goers, Damien and his partners saw a gap in the market for a "family karaoke" concept, sharing that family concept karaoke joints were not a familiar thing back then.
Rather, Damien shared that early KTVs (karaoke television) were "deemed as sleazy places associated with illicit activities".
Focusing on providing an affordable, no-frills, and safe environment, Damien wanted to create an entertainment centre that was suitable for all ages.
The founder claimed that at the time, the industry had a few brands (particularly ones from overseas) that had something "close to a family karaoke concept".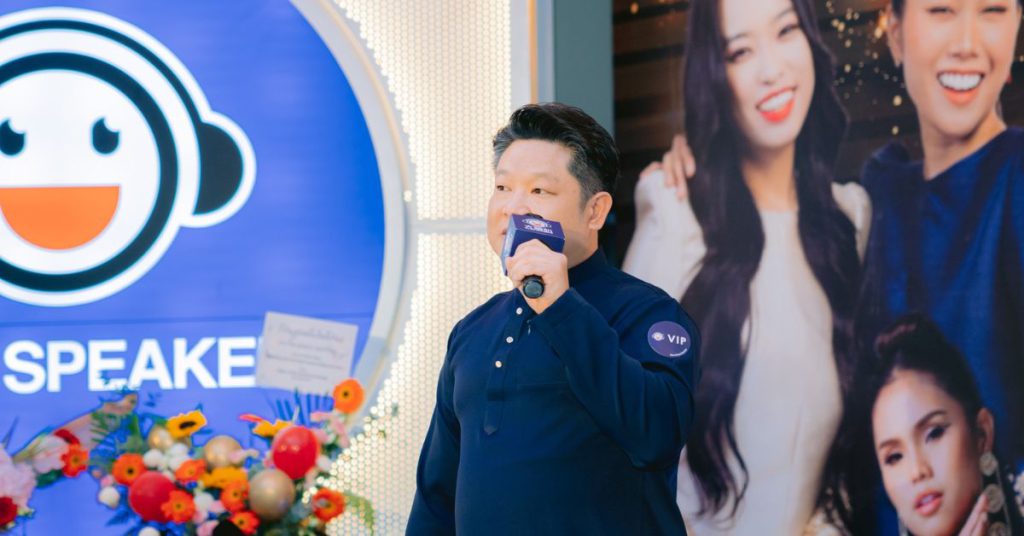 However, Damien pointed out that those were generally located in the cities or major townships.
Focusing on the neighbourhood crowd, he launched the first-ever Loud Speaker outlet in Taman Sutera Utama, Johor Bahru, in 2009.
Although it was a new industry to him, he was confident in his entrepreneurial skills.
"Truth be told, I have never worked as a full-time employee except my first year being the driver and PA for my father," he confessed to Vulcan Post.
But that was the way Damien started learning how to be a businessman as well as what the important factors of becoming a successful one included. After seven years working in the construction sector, he was able to gain management skills that gave him a confidence boost when starting the new venture.
"At the of the day, it's about applying your knowledge in different forms," he said. "Nothing is easy especially in a new industry, and I'm glad the learning curve is not too steep. It's mainly to apply, listen, observe, and repeat."
Today, the business has grown to 13 outlets across Malaysia.
Constantly innovating
As the concept of family karaoke centres grew to be more popular, in part thanks to Loud Speaker's efforts, Damien shared with Vulcan Post that he sees more and more of the younger generation picking up karaoke as a "healthy and safe hobby that parents are supportive of".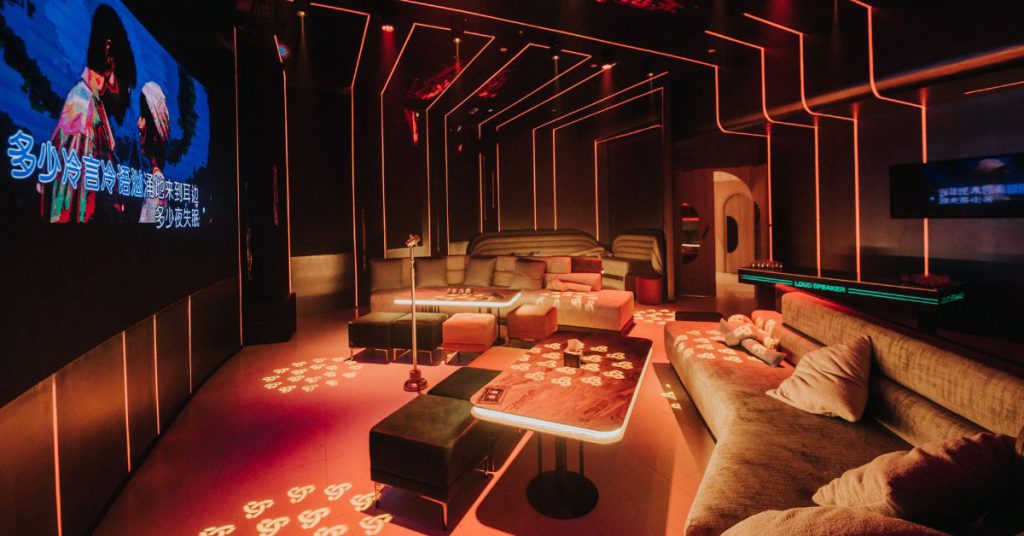 "With our future generation in the picture, we need to adapt to their preference and needs of how the karaoke experience makes it more enticing for them," he continued. "It's usually in terms of tech advancements, product offerings, and style of services."
True to his philosophy, Loud Speaker has continued to release new, unique offerings, such as the Mini Studio concept.
First implemented at Toppen Shopping Centre, Johor Bahru, back in 2019, the Mini Studio builds on the idea of a "touch & go" karaoke, whereby users can purchase time slots as short as 30 minutes.
It's designed to be like a recording booth, with microphone stands and headphones that play the sound back.
"Mini Studio is also built on a proprietary system with self-check-in stations, with an F&B bar and online reservations coming soon," the founder introduced. "Mini Studio is entirely designed and purpose-built by our internal team—you cannot find it elsewhere."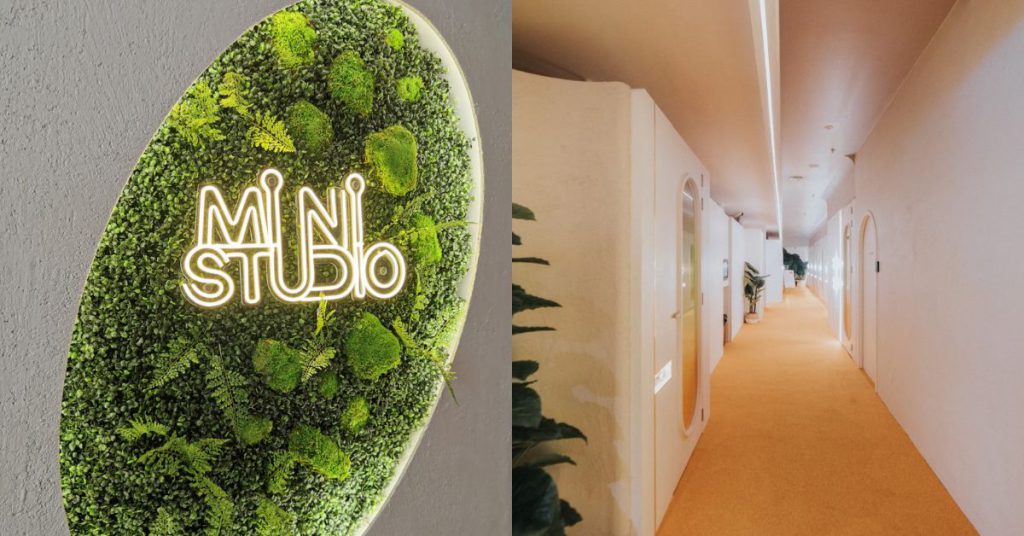 The new concept aside, the team also has a plethora of plans in the works. Til now, Loud Speaker has been using karaoke systems from overseas, but Damien said that without a doubt, the team plans to have their own that entirely suits their needs.
Other than singing, though, the karaoke experience often involves snacks and drinks. But with the no-frills concept in play, how does Loud Speaker approach the F&B portion of their outlets?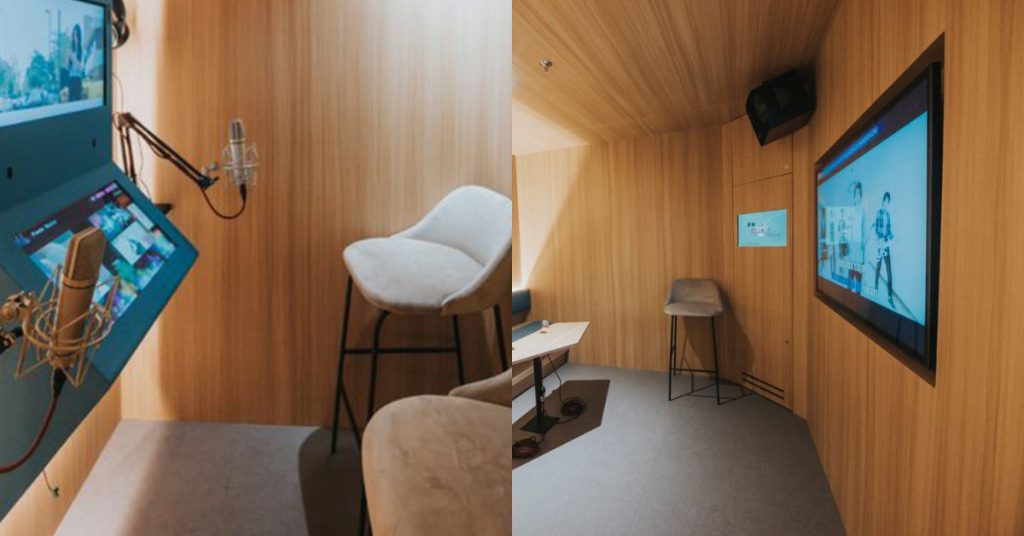 "Our food selection is very basic with no master chef's involvement," Damien explained. "With our no-frills ideology, we have even introduced 'BYOF – Bring Your Own Food'."
This means that Loud Speaker actually allows customers to bring food (or even make delivery orders) into the karaoke rooms.
"Albeit with a small condition of no pork, no lard, and of course no hotpots and durians," the founder quipped.
Competition and challenges
Having been around for 14 years, competition is nothing new to Loud Speaker, Damien said.
"In fact, since 2009, many other brands have mushroomed everywhere and even became our immediate neighbours," he mused.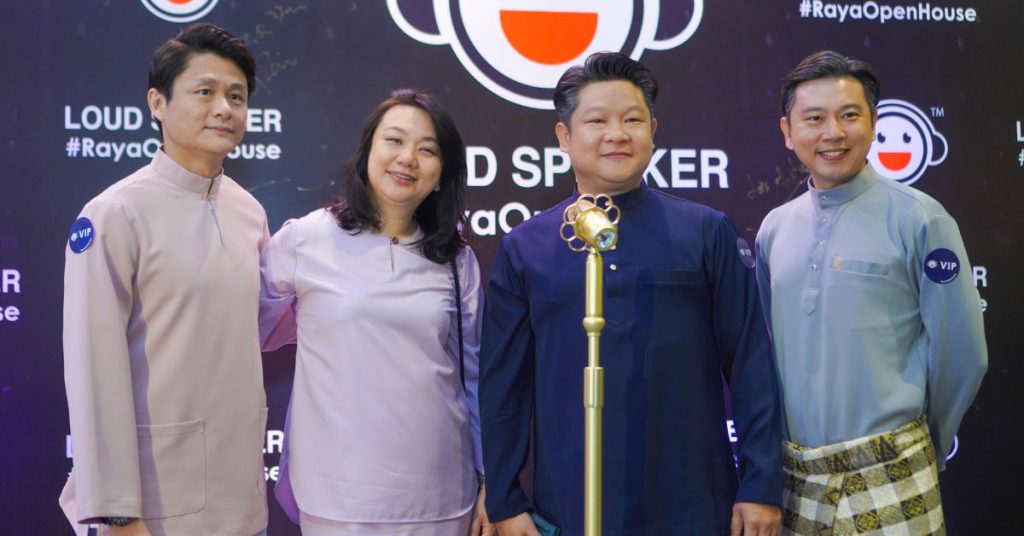 "Nevertheless, this is not a business whereby you can just set it up and let it run by itself. It takes a team to carry out a set of operating systems and review changes every now and then. Only a true operator, and a passionate one, is able to achieve sustainability."
He went on to explain that he doesn't believe in having solely one dominant player in the industry that has all the best offerings. Rather, each brand has its own set of USPs and target audience.
"As long we do what we need to do and do it right, we believe we can maintain our own circle of Jom K Kakees," he said, referring to members of Loud Speaker's loyalty programme.
That said, Damien shared that an upcoming obstacle that the business faces is one regarding "human capital". But that's something he believes the entire market is facing, even outside of the karaoke industry.
"The challenge would be how to adapt to the needs of the Gen Z workforce," he shared.
Continuing to grow the brand
In February this year, the team launched a 3-in-1 showcase centre in Bukit Bintang called A Quiet Place.
Here, there are three brands and experiences for visitors to enjoy. First is Loud Speaker 2.0, which offers a premium karaoke experience. There's also the aforementioned Mini Studio here.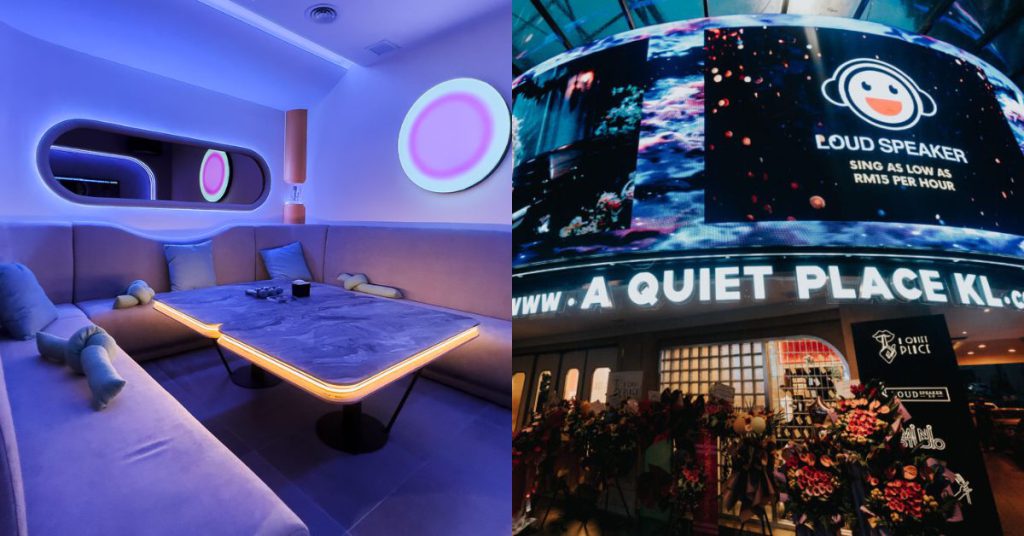 Lastly, there's Getai (歌台) a live music and open mic karaoke bar suitable for hosting events for up to 120 people.
Loud Speaker also launched its first non-alcoholic Loud Speaker outlet in Datum Jelatek back in May 2023 to see the market response to such a concept.
"Lastly, apart from more new outlets throughout Malaysia in the pipeline, we are also in the plans of rolling out the first karaoke franchise scheme in Malaysia with our Mini Studio brand," Damien revealed.
Back in 2021, we had actually spoken to Damien to learn more about how the pandemic was affecting the local karaoke industry.
The answer? Well, perhaps unsurprisingly, it hit them hard.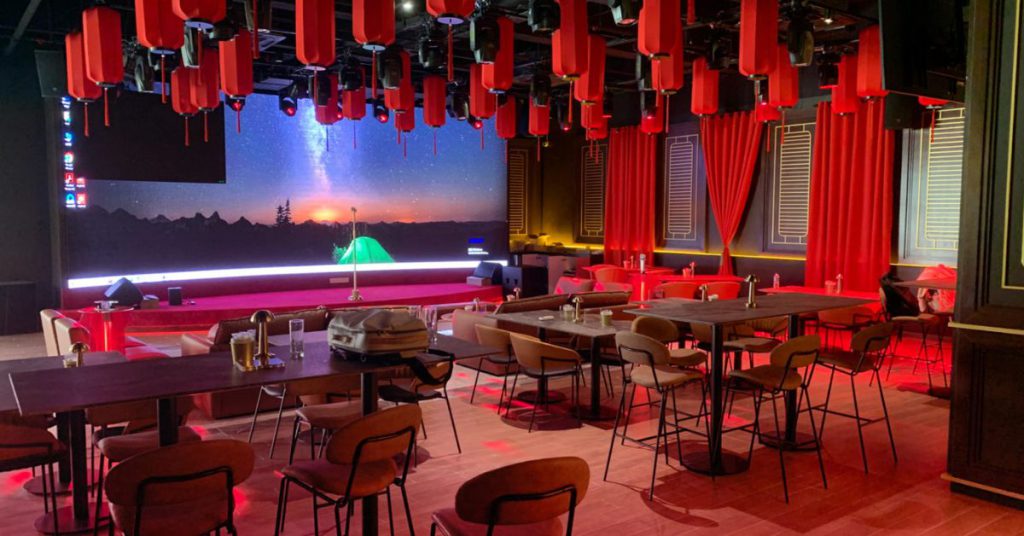 However, now that we're over a year into the post-pandemic age, Damien shared that the business also had some good takeaways from the era.
For one, as a no-frills karaoke concept, mic covers hadn't been a necessity for the business, though they did sell mic covers to guests as an add-on.
Nowadays, though, the business finds it to be a necessity. Mic covers are now an inclusive offering at Loud Speaker.
"In general, we are back to pre-pandemic levels," Damien shared. "Instead of dwelling in the past, we've shifted our focus on the future, yet always bearing in mind to expect the unexpected."
Learn more about Loud Speaker here.
Read other articles we've written about Malaysian startups here.
Featured Image Credit: Loud Speaker