As a bibliophile, I typically look for books online to expand my ever-growing collection. As such, I also get suggested ads on Instagram promoting local bookstores.
It was through this that I came across IMAN Shoppe Bookstore, a local shop positioning itself as "Malaysia's Islamic Preferred Bookstore".
Curious about this venture, I reached out to its founder and director, Dr Nur Aisyah Zainordin (Dr Aisyah), and found out that there's more to the brand than meets the eye.
A bookstore with a clear mission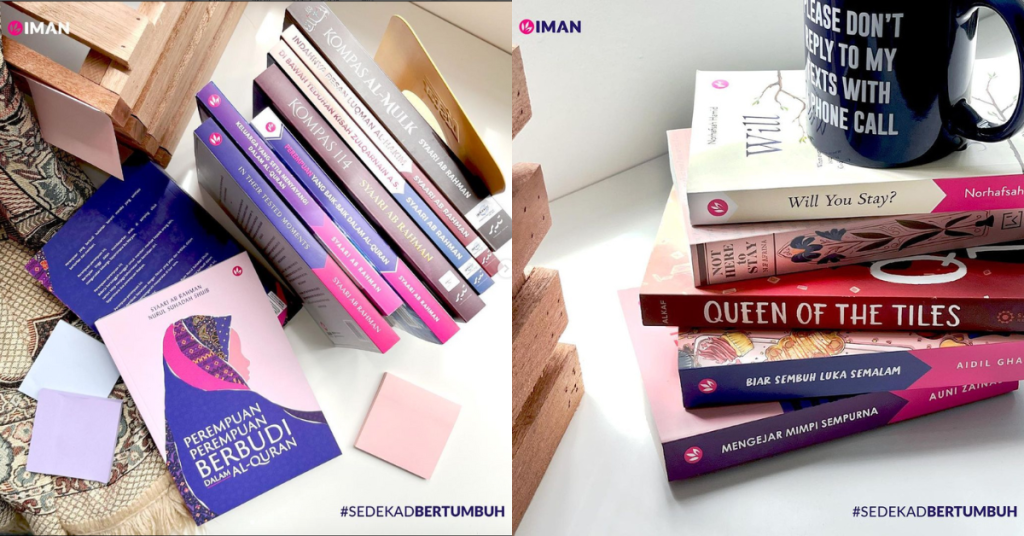 Speaking to Vulcan Post, Dr Aisyah explained that the bookstore positions itself as a place where you can find Islamic books that meet your specific needs.
"But compared to the hardcore Islamic books, we focus more on spiritual [and] self-healing books," she said.
Aside from the obvious books, like the Quran and others that help with self-development, IMAN Shoppe Bookstore offers short stories, novels, and children's books (amongst others) from local and international authors alike.
In fact, the brand even has a sister company called IMAN Publication that produces its own printed works in both English and Malay. And of course, they're all Islamic-approved content.
But this doesn't mean that the books only discuss Islam and its teachings, nor are they limited to Muslim authors.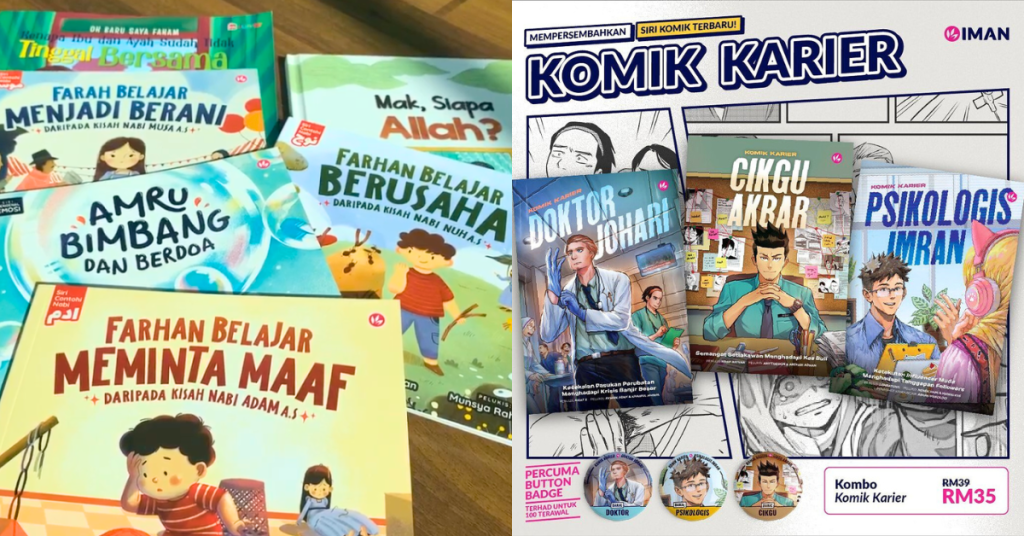 Dr Aisyah shared that Islamic-approved content simply means that the subject matter is inclined towards the Islamic values that IMAN Media Group Sdn Bhd. (the bookstore and publication's holding company) wants to promote.
Some examples include books that encourage positive mindsets, good relationships with others, and provide motivations and inspirations to its readers.
Evaluations are done in-house by IMAN Shoppe Bookstore's staff members, where a dedicated team will vet through the books they're planning to sell. If one person is wary of approving something, another colleague with a Shariah-compliant background will step in to assist.
In cases where the brand is less familiar with certain publishers and unsure of its content, Dr Aisyah said that the team would thoroughly look into the books as part of its vetting process.
Write, print & repeat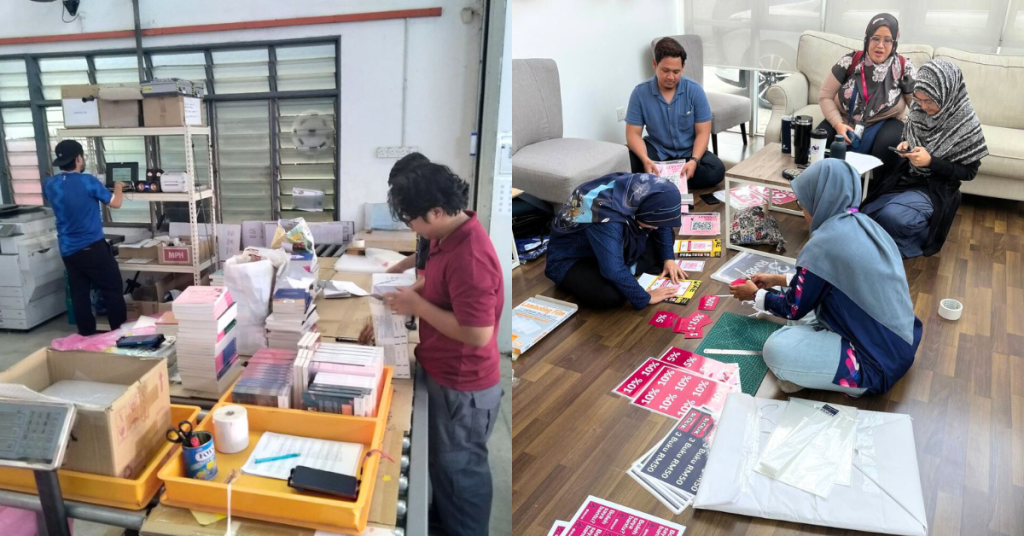 IMAN Shoppe Bookstore was launched back in 2012. And it is by no means Dr Aisyah's, who is a full-time medical doctor, first rodeo in the writing landscape.
She had started a blog called Muharikah (it's since shut down) during her days as a student in the UK. It was through this that she met and networked with other Malaysian authors who were abroad. Later, they all later came together as writers on her blog.
Upon returning to Malaysia, inspiration struck and she was driven to compile her writings into a physical magazine.
I initially though this sounded very ambitious since Dr Aisyah was juggling the venture alongside her medical career. But she mentioned having previous experience as chief editor at her secondary school's magazine, so she wasn't on unfamiliar grounds.
Hence the start of the Deen Prints company and her magazine called Majalah Jom in 2011.
Together with her friends who had previously founded a business producing shirts and bags with Islamic themes, Dr Aisyah proceeded with her mission of "spreading good content". And the friends she made during her blogging days were later recruited as authors for the magazine.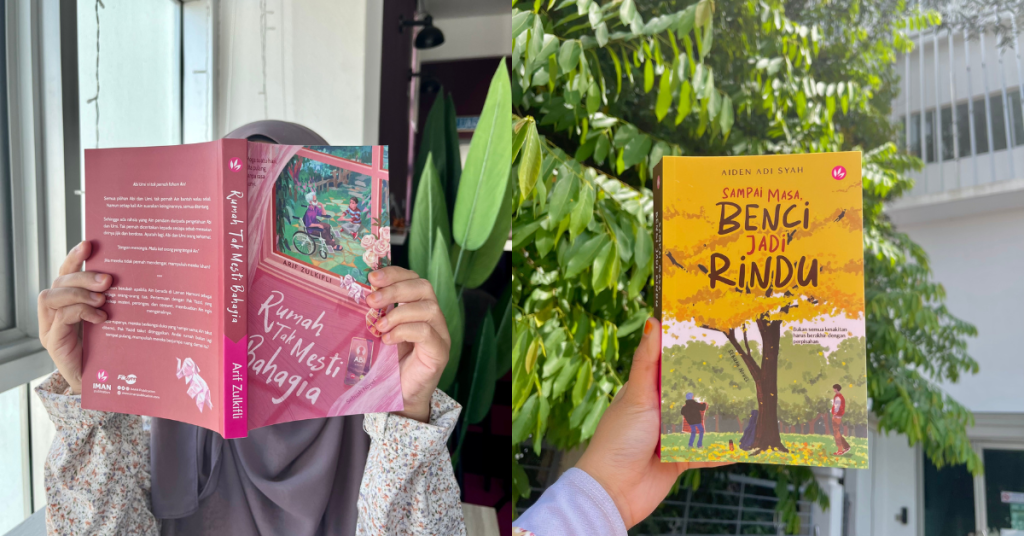 After some time, Deen Prints hit a stumbling block. The three friends were unsure of how to sell and distribute their products.
Besides the Majalah Jom magazines, there were also books imported from Indonesia on topics related to spiritual and motivational needs.
Eventually, this led to the idea of starting IMAN Shoppe Bookstore as they noticed the vast opportunity that lay before them through the online world.
It helped that Dr Aisyah had already garnered a substantial number of followers on her Facebook page at the time due to her blog. So leveraging this seemed like a no-brainer, at least until the bookstore had its own online platform.
Not long after that, the bookstore opened its first physical outlet in Seri Kembangan. However, this outlet later shut down in 2021 due to the pandemic.
Spreading around good scribes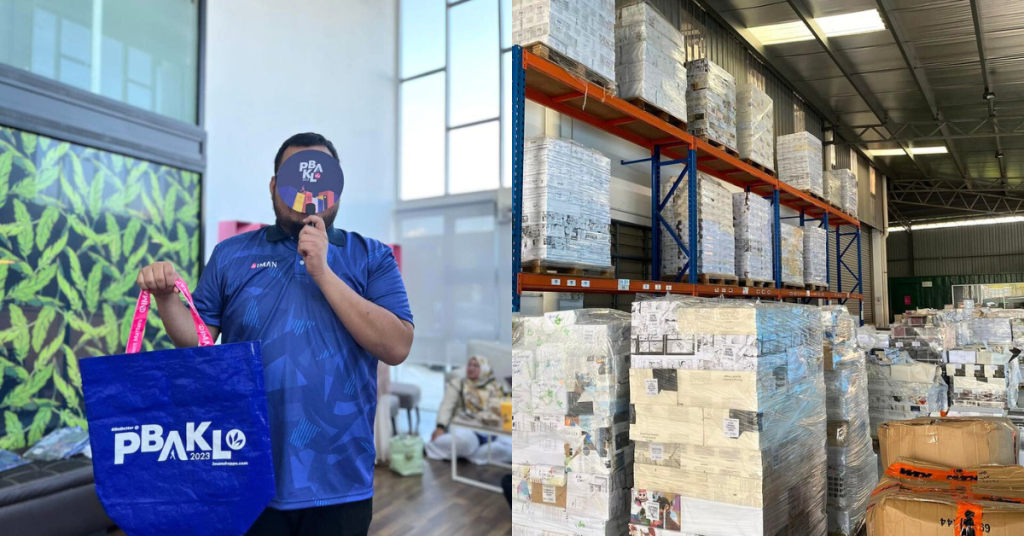 According to the 2023 USCIRF Annual Report, about 61% of Malaysians identify as Muslim, so there seems to be a large market for IMAN Shoppe Bookstore and its products.
Having been in the book industry for about a decade, Dr Aisyah divulged that the concern is more on having the right materials for the community to read, "And whether the materials that we have match with what they need," she stated.
When IMAN Shoppe Bookstore first began publishing their own books, the team noticed that these had more demand than the international ones (from Indonesia, for example) that they brought in. So they slowly reduced those books as the brand produced more of its own content.
Dr Aisyah shared that people seemed to prefer more localised content that they could better relate to, which could in part be due to language barriers.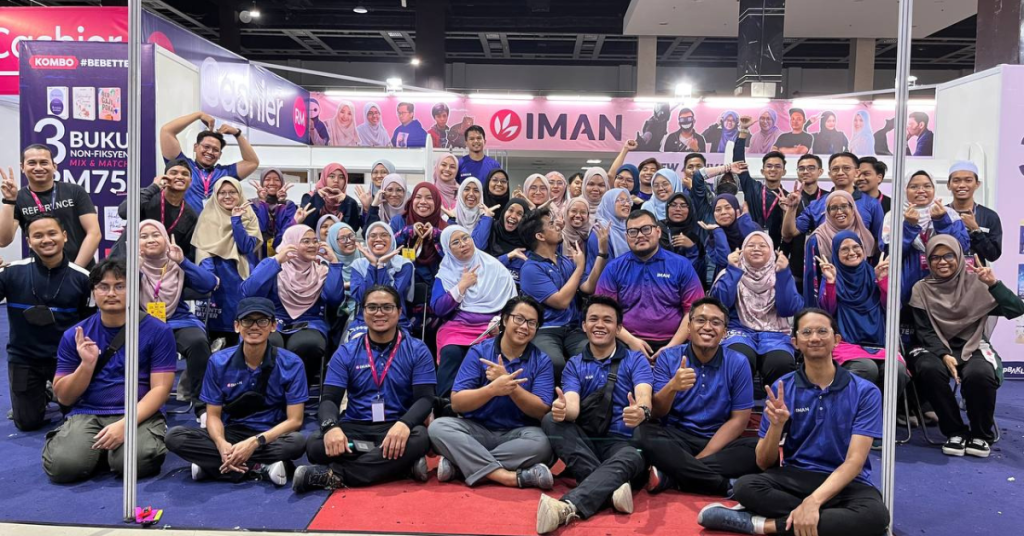 On how they recruit their authors for IMAN Publication, Dr Aisyah told Vulcan Post their editors mainly help with that, though the publication also welcomes authors to approach them as well. 
The general premise is to look for authors that they share a similar product vision with, as the brand is focusing more on creating products that relate to what the market needs. Another aspect that they emphasise is the author's credibility.
It's of particular interest especially when it comes to the non-fiction genre. Dr Aisyah explained that the non-fiction authors they partner with need to have the right qualifications to discuss the topics.
Normally, IMAN Publication would also do their own research into the subject matter first to ensure they're not blindly following others.
They're on the write track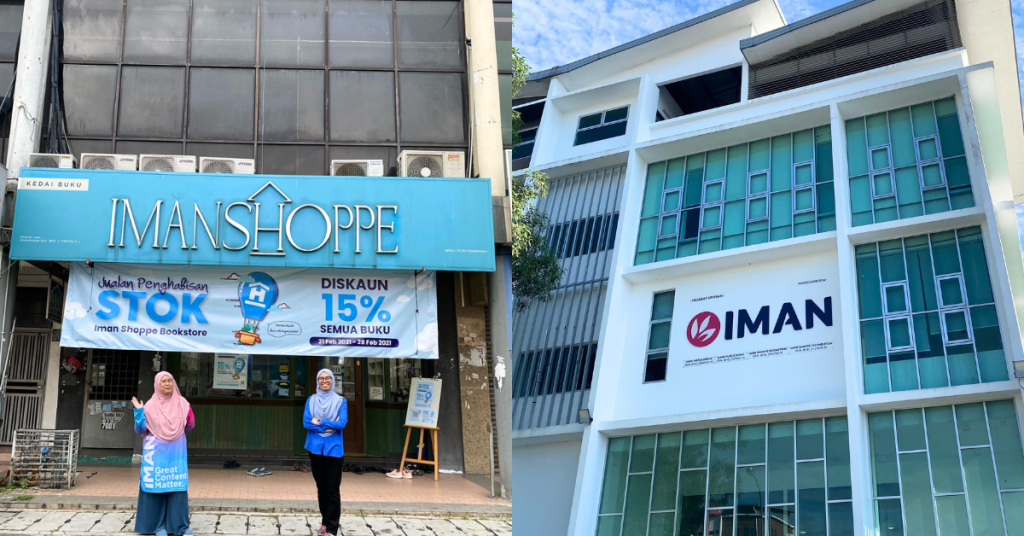 When speaking about the future, Dr Aisyah stated that the goal is to focus more on producing and selling their own books.
Eventually, she hopes to open IMAN Shoppe Bookstore's flagship outlet. As a book reader herself, she understands that there's something sensational about visiting a bookstore and getting to touch and go through the books in person.
They're currently working towards that goal by collaborating with local bookstores to distribute IMAN Publication's reading materials. But until then, though, customers can get their books through their website, Shopee page, and TikTok Shop.
Learn more about IMAN Shoppe Bookstore here.
Read articles we've written about Malaysian startups here.
Featured Image Credit: IMAN Shoppe Bookstore