On the daily, I feel just fine going about life without wearing a watch, let alone a smartwatch. But wearing the new Samsung Galaxy Watch6 (40mm) has reminded me again what I'm missing out on without a smartwatch.
When writing my first impressions, one of the things I had most been looking forward to was getting my Sleep Animal, which requires you to have at least six to seven days of sleep data recorded.
Fast forward to the time of writing, and I've gotten my results. But more on that later.
One issue I've often had with various smartwatches I've tried in the past was that they were often too bulky for me to sleep comfortably, which led to me not wanting to keep them on, defeating the purpose of the health trackers.
Thankfully, the Watch6 is quite significantly slimmer than the Watch5, and overall is very comfortable to wear.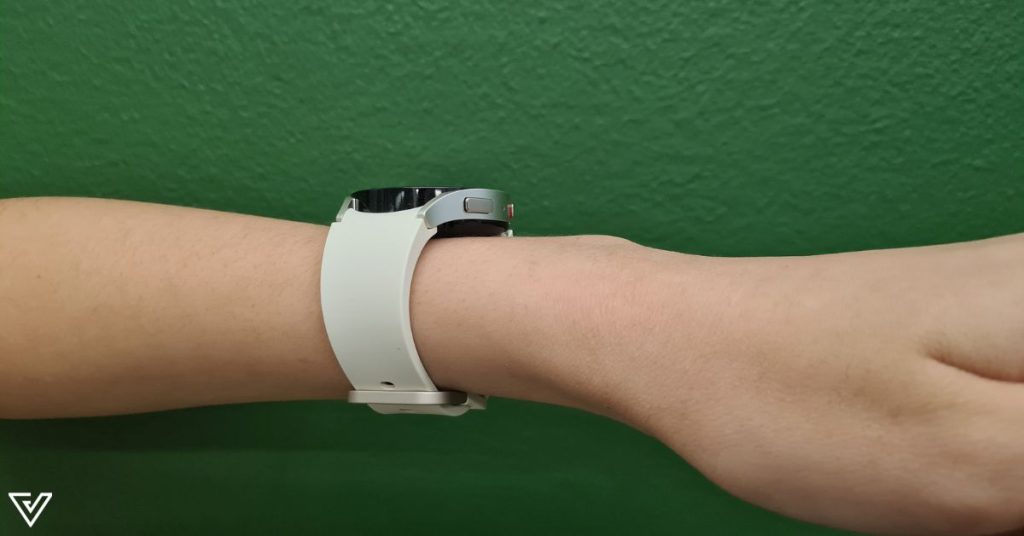 Despite that, it has a wider display than the Watch5 (by about 0.1 inches) thanks to thinner bezels.
While I don't have the experience to compare what difference this makes, I will say that the screen of the Watch6 is very sharp and gets quite bright, making it easy to see when under direct sunlight, and even in water.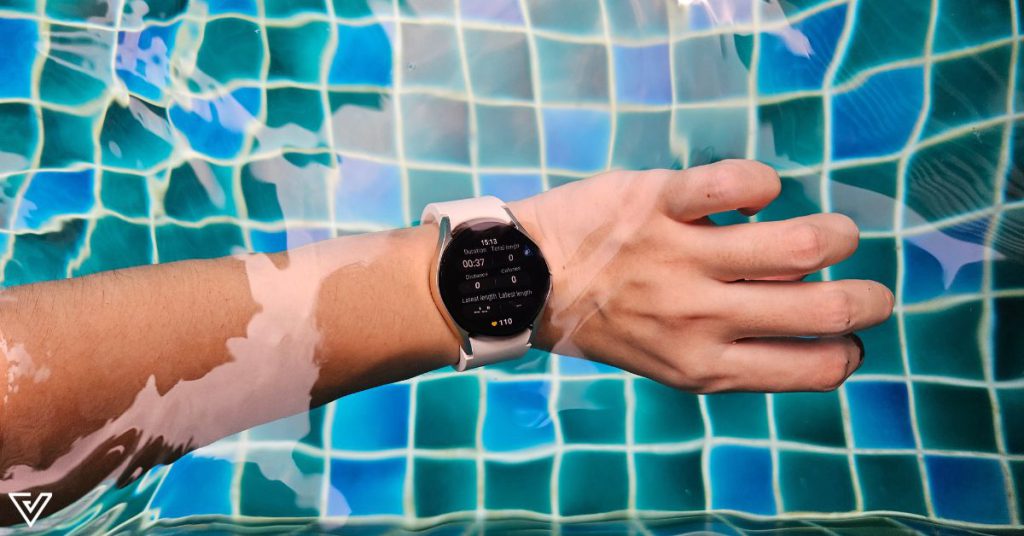 The sapphire crystal screen and aluminium frame should hold up to daily wear and tear just fine, and you have the option of switching out your band straps across different materials to suit your lifestyle.
I stuck with the Sports band despite being not sporty at all, since it was comfortable, and easy to clean. Samsung has a new one-click band function that makes swapping out bands much easier, a plus point for those who like to accessorise.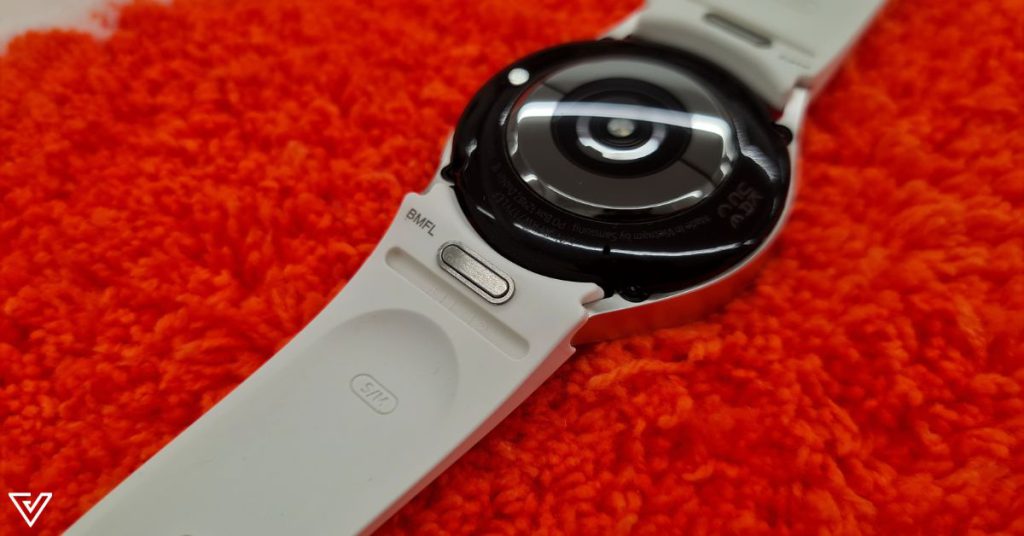 Still in the realm of aesthetics, only the Watch6 Classic comes with a physical bezel, but I wish the Watch6 did too.
I'm not sure if it's just my finger, but sometimes I would have a bit of trouble getting the watch screen to register my touches, especially for swipes and the digital bezel function.
Keeping life on track
I often have my phone with me, so I don't really need to use the Watch6 as an extension of my phone, mainly more for just daily health and sleep tracking.
Said to be Samsung's most complete health smartwatch yet, the Watch6 is chock-full of features, with newer ones being the electrocardiogram (ECG), personalised heart rate zone, a menstrual cycle tracker, and even skin temperature monitoring.
I know for certain that those are more features than I would probably ever use (unless I decide on a drastic lifestyle change), so I'll highlight what mainly stood out to me.
One of which is the Sleep Animal I was talking about. The results are in: I am a Nervous Penguin who sleeps sporadically and is always nervous.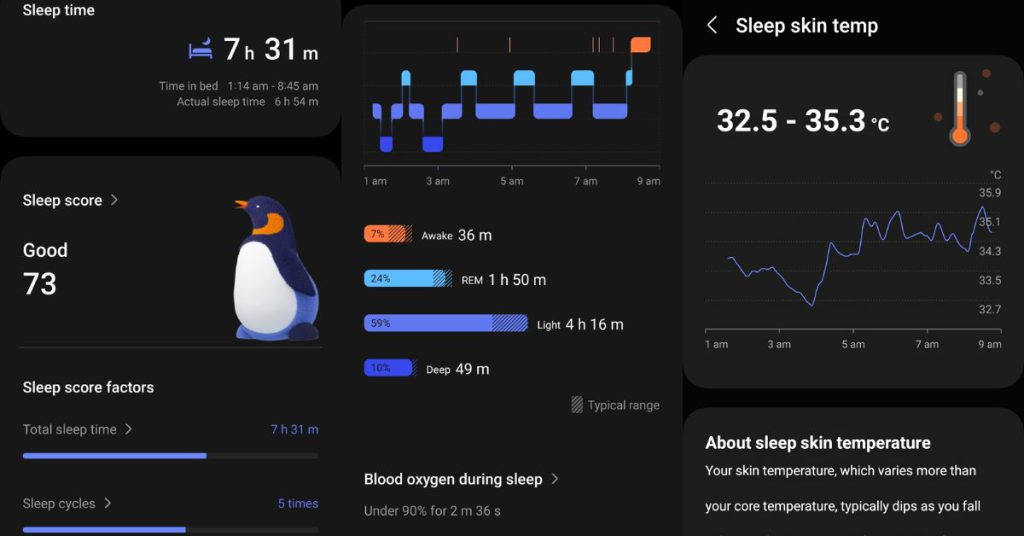 Sure, I have a bit of anxiety every now and then, and I was doubting the sporadic sleep part, but a look through my sleep data does show that I wake up at least three times a night on average which is… kind of a lot?
However, that's where the fun seems to end. After I learnt my Sleep Animal, I was able to start my sleep coaching. But I've honestly not been inspired to keep up with that.
There are three potential reasons for this:
The sleep coaching programme feels like another tracker for your pre-sleep, sleep, and post-sleep habits, but this time the data has to be manually put in. It's not hard, and it's more interactive than just getting a face full of text on improving your sleep, but I find it rather boring.
My sleep is not particularly bad, though it's never been an 'Excellent!' or something similar, my ratings range from 'Good' to 'Fair'. So, I'm not really incentivised to make any changes.
I'm simply not ready to acknowledge that my sleep could be better, since I fall asleep and wake up just fine most of the time.
I think for users like me, more gamification where your sleep quality directly affects some sort of 2D creature (your own Sleep Animal maybe?) could push me to want to improve my sleep.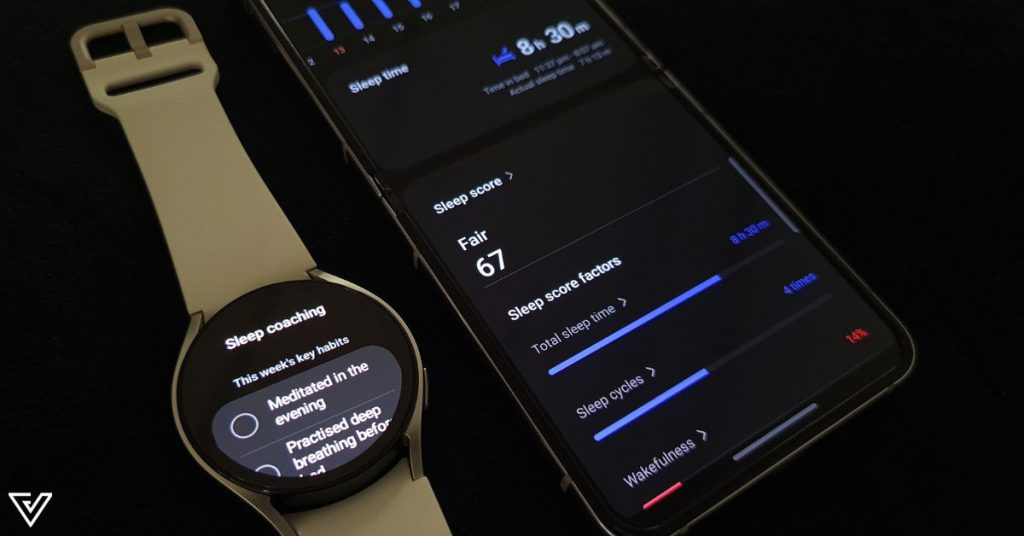 On the other end of the spectrum are the more active trackers, such as the workout and fitness ones.
Underutilised by my couch potato self, but I will say that the auto workout detection deserves a shoutout.
I was surprised the first time it triggered, and the second time too, since I wasn't intending for me walking around to become a workout, but I'm glad the Watch6 is looking out for me like that.
I usually track my steps with my phone, but a smartwatch would definitely be more accurate with its tracking.
The Watch6 is rated IP68 for water resistance, and I like that the Water Lock function to reduce accidental touches while in water can be easily accessed by swiping down from the home screen. When you turn it off, the watch will automatically expel any remaining water in its speakers.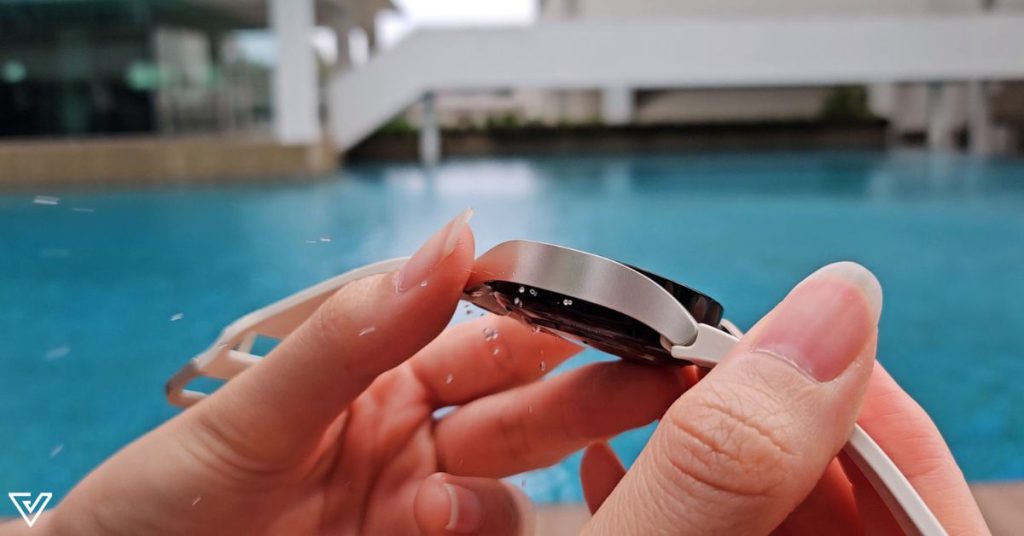 With a new 300mAh battery on the Watch6, you're supposed to get about 40 hours of performance, which I would say isn't too far off from what I've experienced based on my usage.
If I'm lucky, I can sometimes stretch my usage to about two days and two nights, though the anxiety of the Watch6 shutting off during my sleep on the second night is real.
Verdict
Overall, this is a smartwatch that admittedly doesn't stand out too much to me, as someone who sees smartwatches as a "nice, but not necessary to have" accessory.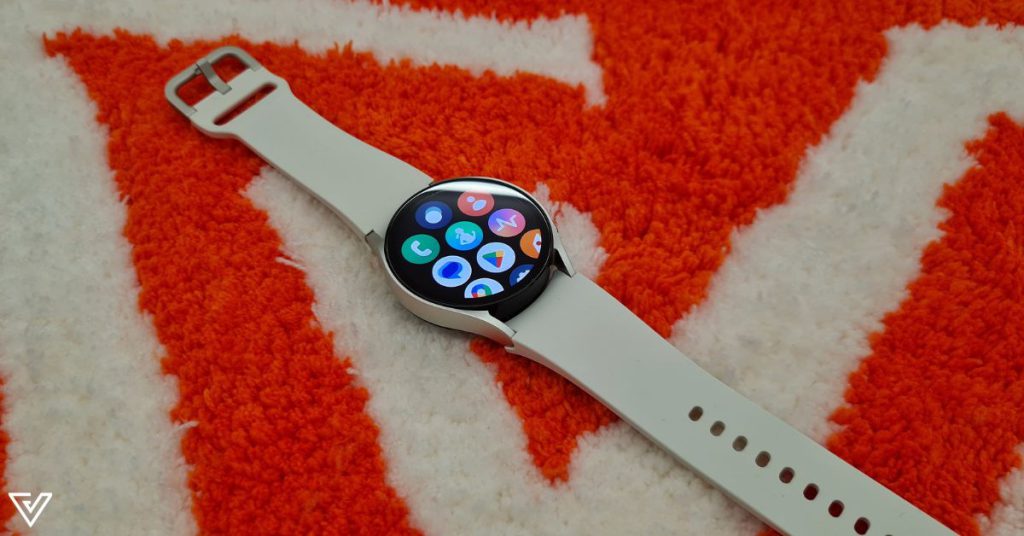 It does everything it sets out to do well, and there are notable improvements to the device when compared to its predecessors, but I've not found it groundbreaking in ways that would matter to me.
For example, if you were someone who was more active, perhaps the personalised heart rate zone would be more impressive. That function is meant to point out when your workout is getting too intense for your limits, or if you still have room to push yourself, based on your average heart rate.
All that said, you might be harder to convince if you're already using a Watch4 or Watch5, which will be getting some new features that the Watch6 has through upgrades, I believe.
If you're coming from being watchless, then the Watch6 makes a good enough case for itself, perhaps more so if you have a Samsung phone, which will ensure a seamless connection.
You can pick between Gold and Graphite colourways, and prices start at RM1,099 for the 40mm version.
| Pros | Cons |
| --- | --- |
| Easier to switch out band straps | Battery life could be better |
| Great display | |
| Slimmer body that's comfortable to wear | |
VP Verdict is a series where we personally try and test out products, services, fads, and apps. Want to suggest something else for us to try? Leave a comment here or send the suggestion to our Facebook page.