On a quiet Saturday afternoon, I found myself at a cosy neighbourhood eatery in Taman Bukit Desa by the name of Charlie's Café and Bakery (Charlie's Café).
Running the café that day was Desonny (the name Charlie is just one they settled on), Debra, and the youngest of their four kids who was helping wait tables.
From the lean menu of just seven offerings, we ordered the Laksa ala Sarawak with Tiger Prawn (RM21) and Mini Fried Chicken Chop with Gravy and Coleslaw (RM21), alongside glasses of homemade iced lemon tea.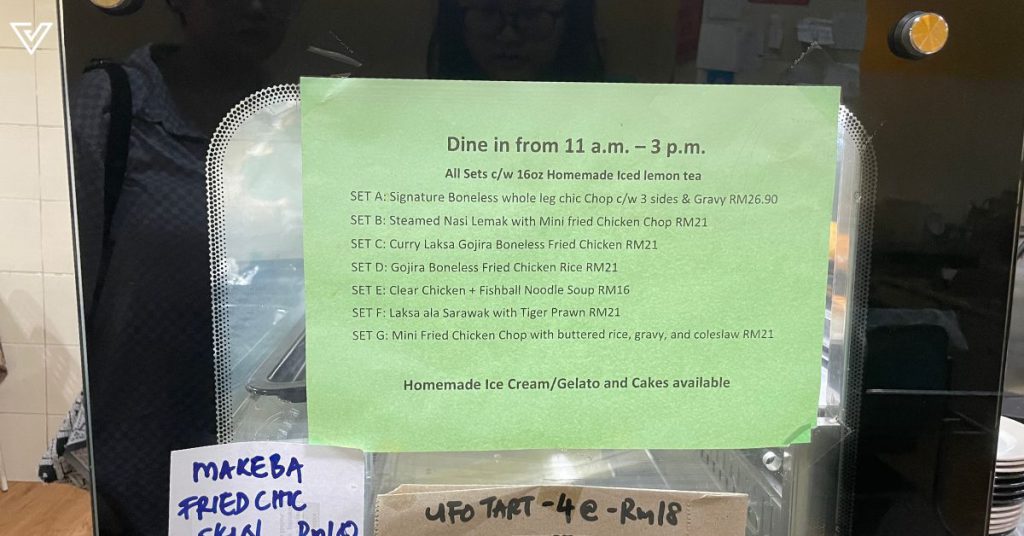 As we ate, Desonny roamed about, talking to the handful of diners like old friends (I would later learn one party was actually his dad, who he was meeting for the first time since the pandemic).
A series of events (some rather unfortunate) led me here. I had originally come across Charlie's Cafe on social media after celebrity chef Dato Fazley Yaakob had visited the spot.
At the time, Charlie's Cafe had also joined Knorr Professional's Malaysia's Next Top Chicken Chop, of which Dato Fazley is an ambassador of. In the time between our communications, Charlie's Cafe has gone on to become one of the three Grand Prize winners.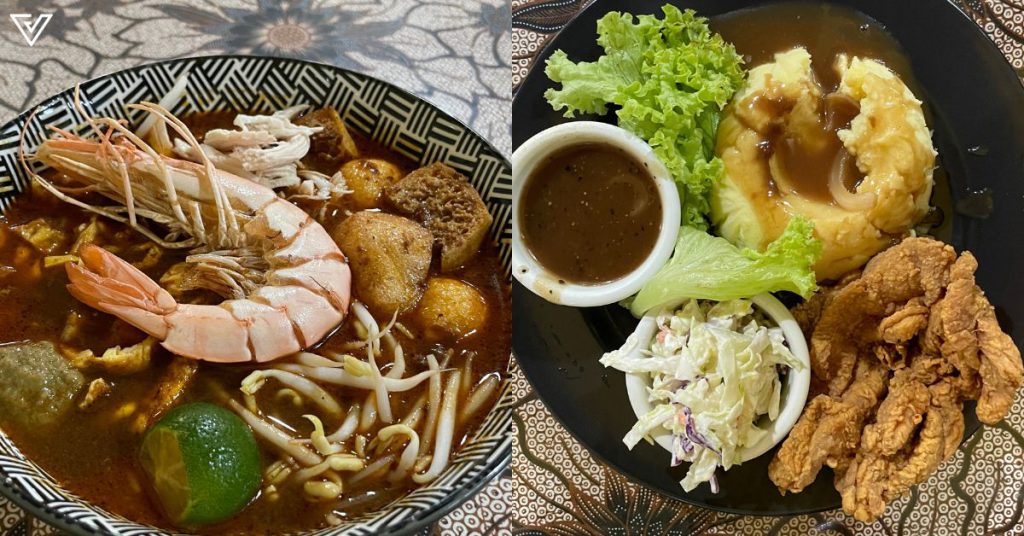 I had reached out and sent some questions to Desonny, which he responded to in voice messages.
Unbeknownst to us, the messages had been set to disappear after 24 hours—before I was able to transcribe them.
After this setback, I decided to make a trip myself to the cafe, and in hindsight, I'm glad it worked out this way.
A life in the F&B industry
Even before starting Charlie's Cafe, Desonny had spent the majority of his life in the F&B realm, but not necessarily in the kitchen.
"I only know F&B all my life," he mused. "I started as a part-time crew in a cafe in Bukit Bintang, making RM2.30 an hour."
Hailing from Sandakan, Sabah, Desonny moved to the big city when he was a teenager, about 30 years ago. He initially came to KL to work and study, but ended up focusing on the former, as he found that he learnt better with experience rather than through academia.
He also had a stint working at Genting Resort World, then pivoted to sales. But even then, it was within the F&B industry, where he would sell kitchen utensils and equipment to restaurants.
In 2006 to 2011, he worked in an MNC in the food solutions sector, which further exposed him to the value chain of the food industry.
Leading up to the start of Charlie's Cafe, he also managed a few cafes.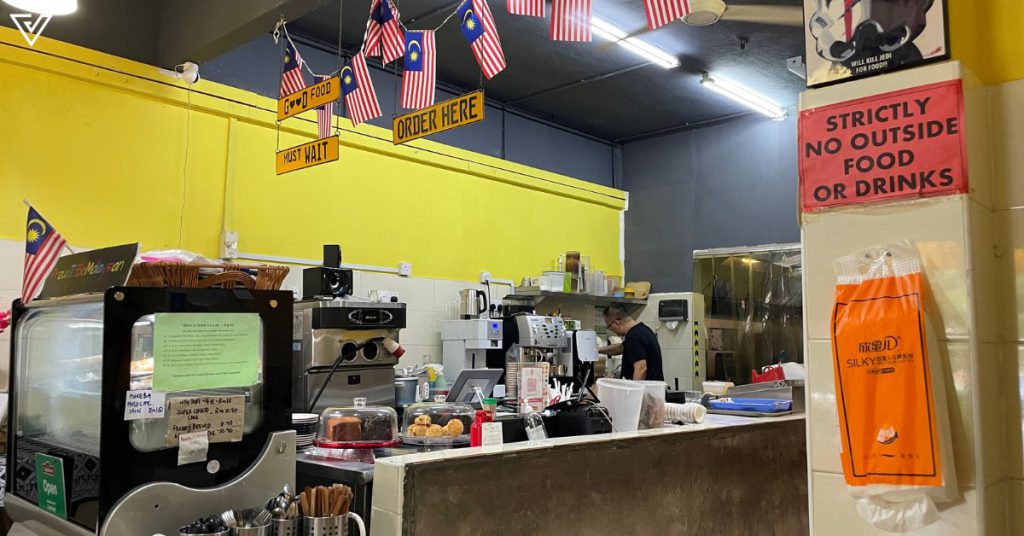 All these experiences gave him a very comprehensive view into both front and back end of the business.
"But I'm not a chef," he clarified. "Never a chef. But I can eat, I can taste. I was trained to understand the market to see insights, observations, and trends to segmentise the channels and understand the target audience."
Thanks to insights such as these, Desonny had been able to craft a very intentional menu. Everything on the menu is based on his experience and knowledge of popular dishes in Malaysia. Fried chicken, for one, had been an obvious answer.
It also made sense efficiency-wise, since its recipe can be kept easily consistent by having a standard temperature and cook time.
Not a stranger to the media
If Charlie's Cafe sounds familiar to you, you might have seen it in the news for a variety of reasons. For such a small neighbourhood eatery, the cafe has surprisingly been in the spotlight quite a number of times.
When it first started out, it had quickly gotten the media's attention thanks to its UFO tarts. Prepared by Debra, UFO tarts are a pride and joy of Sandakan where it originated.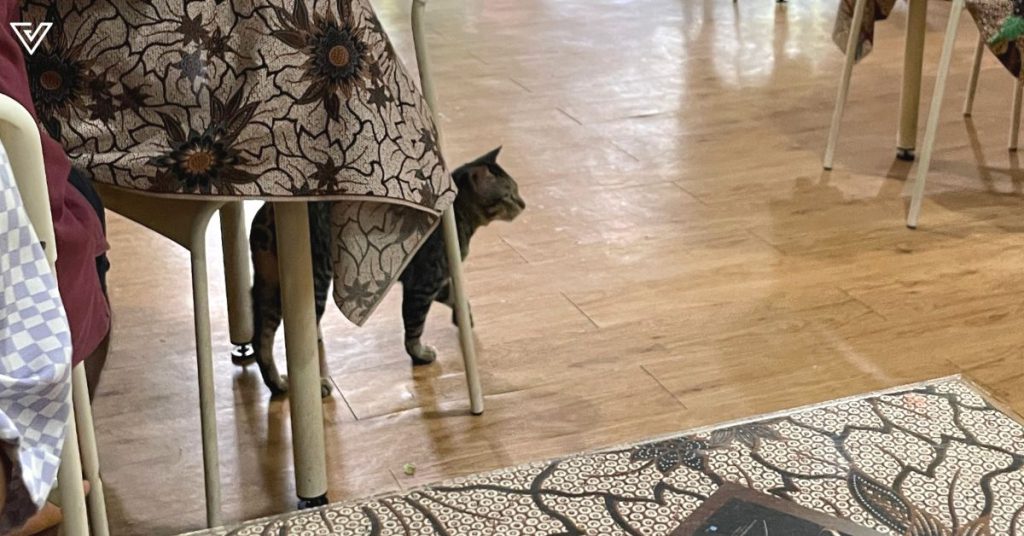 The social enterprise has also been featured for its pay-it-forward system and its hiring of ex-convicts.
The pay-it-forward system worked by allowing customers to contribute RM5 to provide food for people in need, such as the homeless and the poor.
"We used to do 50 meals per week, partnering with Robin Hood Army," Desonny said.
However, when COVID-19 struck, the lack of manpower rendered them unable to do as much. Now, they do it on a smaller scale, working with those who are well-connected with the urban poor to help pockets of five to ten people instead.
I was curious as to why giving back to the community was so important to him.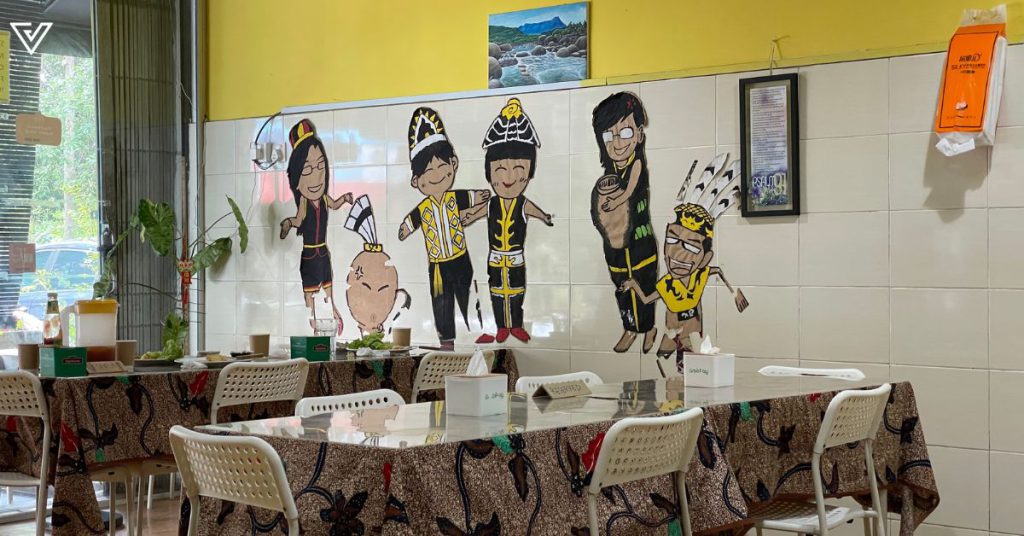 His answer was quite simple—because Desonny himself has been the beneficiary of others' kindness.
"I realised that hey, if people give us a second chance, I think I should give other people a second chance," he said.
Doing social work isn't easy
Since its inception, Charlie's Cafe has very intentionally been operated as a social enterprise.
They work closely with Malaysian CARE on a case-to-case basis to hire people from prison. One of the first, Desonny recalled, was an uncle who had been in prison for over 20 years.
"Without much experience, we allowed them to start and work, we didn't really go through very strict interviews, but with good intentions," he said. "But I realise, there's a learning curve on our end."
Disciplinary issues, miscommunication, and differences in hygiene standards made for some big challenges too. There were also obstacles that prevented him from helping refugees, as they aren't legally allowed to be employed.
Charlie's Cafe wanted to pursue a farm-to-table concept initially too, working with small kampung farmers for bunga kantan.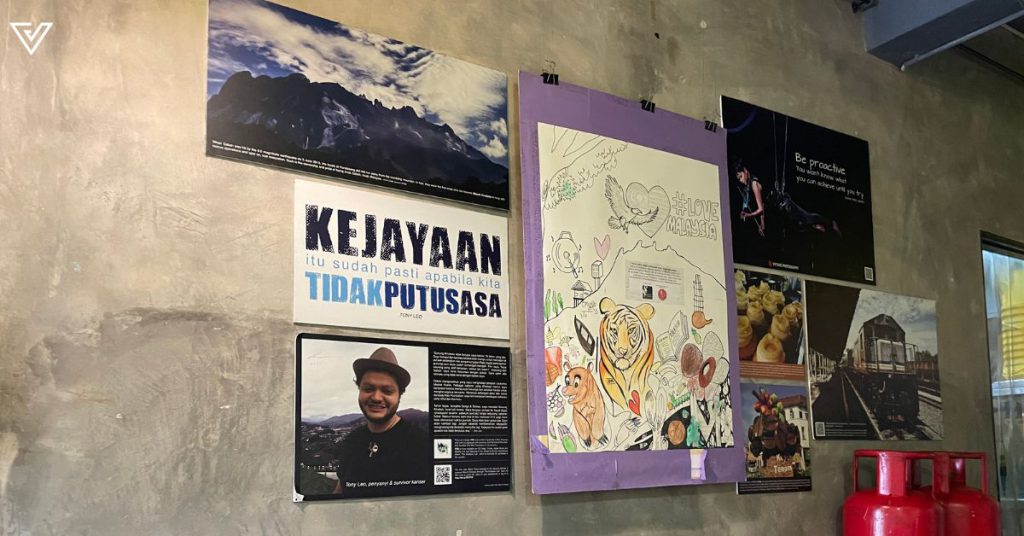 However, because of the nature of such small farms, they weren't very systematic in their operations, which would lead to supply issues. As such, Charlie's Cafe wasn't able to continue with that.
The owner also opened up that he's gotten many disparaging comments throughout the years, claiming that he's simply profiting off the "poverty porn".
Due to those remarks, he's stopped posting much about the social work that the business does, but they still continue to do what they can in the background to give back to the community, just in a much quieter fashion.
Serving more than just the neighbourhood
Looking around the café, Grab paraphernalia can be spotted everywhere. Although the pandemic had hit hard, the silver lining was that it ended up pushing the team to pay attention to online deliveries.
While the cafe had already started doing deliveries a year prior to the pandemic, lockdowns definitely helped catalyse their growth on that front. Today, 70% to 80% of their orders are deliveries.
"COVID-19 changed everything. It taught us to be a bit more efficient, strategic-minded, use more data, and how to have very limited manpower and still survive at the most critical time," he said.
And thanks to the utilisation of Grab, Desonny has been able to cast their net further, bringing him customers from all over the Klang Valley, some of whom would end up visiting the store too.
This strategy has also allowed the café to make use of data and statistics, which helped the team to decide when to open for dine-in.
Nowadays, as another effort to stay lean, the café is only open for dine-in from 11AM to 3PM, Monday to Saturday.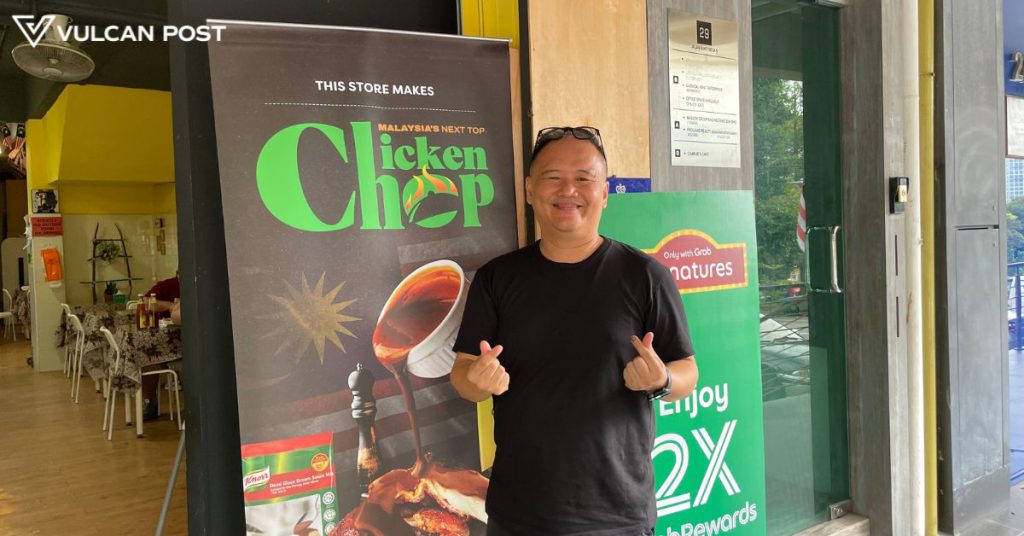 "A bit crazy," he admitted.
Of course, down the road, it may be possible for the café to extend its hours, but that would incur quite a lot of costs as they would have to hire an extra staff member.
"I would have to do 20,000 sales to cover two staff members, how many chicken chops would I need to sell?" he wondered. "And we don't have much cash, as a small operator. With COVID-19, we didn't have much margins, but we had cash flow because of Grab, enough to move so that we don't die."
Dato Fazley Yaakob's recent visit has also helped to bring even more diners to the spot.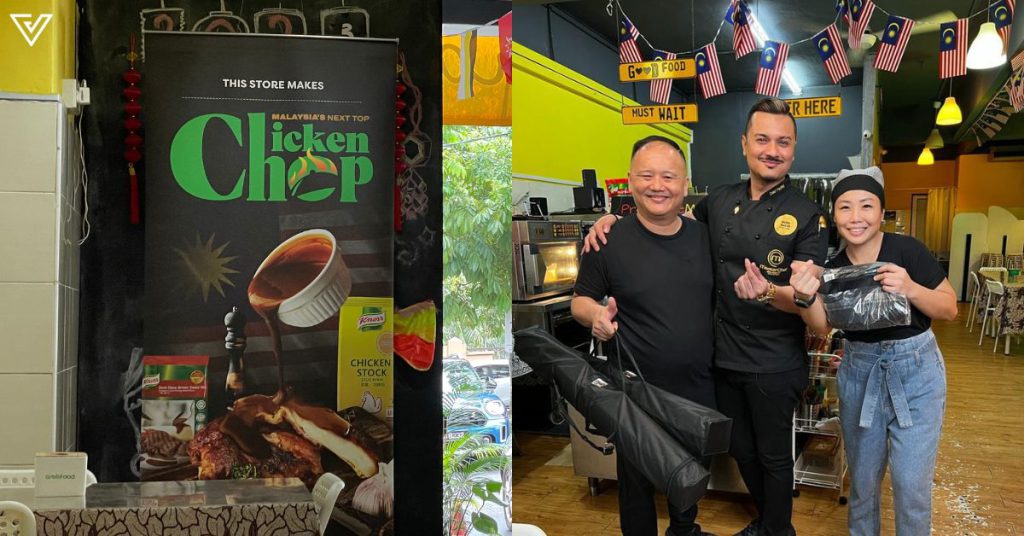 However, while Charlie's Café is still afloat eight years into the business, which is no small feat, Desonny has bigger dreams for the brand, such as opening more outlets on the scale of empires like Starbucks.
As a Sabahan himself, being able to impact indigenous and Bornean people is important to Desonny, so he would like to have programmes that support and educate them too.
He's hoping to have partners that believe in his vision to grow the business. After all, it had been partners and friends who believed in him that led him to start Charlie's Café.
"They said, 'You have the talent, why not you do F&B?'," he recalled. "'But it's very hard work,' they said. I thought, hard work hard work lah, but I didn't know it would be this hard."
Yet, as Desonny put it, "To us, me and Debra, it's our calling."
That's why despite all the challenges thrown his way, Charlie's Café has continued to be a cornerstone of its growing community for the past eight years, and plans to keep going for the next however many more.
Learn more about Charlie's Café and Bakery here.
Read other articles we've written about F&B businesses here.