Sony Malaysia recently introduced the WF-1000XM5, dubbed by the brand to be "the best noise cancelling headphones".
According to its website, this was measured using JEITA-compliant guidelines for the top 10 brands (by market share) of the truly wireless style of noise-cancelling headphones market.
Some other features highlighted by Sony include its ergonomic and comfortable design, and "superior" noise-free calls with bone conduction centre and noise reduction system.
The brand also claims that the wireless earbuds are designed to immerse you in a sound so good, it feels like you're in the studio with your favourite artists.
Since we had the opportunity to test them out, here's our verdict.
Design: My small ears are grateful
Similar to its predecessor, the Sony WF-1000XM5 comes only in black and silver, which isn't the best range in my opinion. As someone who likes colourful accessories, I found this a little disappointing.
The casing was of average size. It has a flat base, which helps it to stay put when placed on most surfaces. Its matte finish also made it less prone to accidental scratches.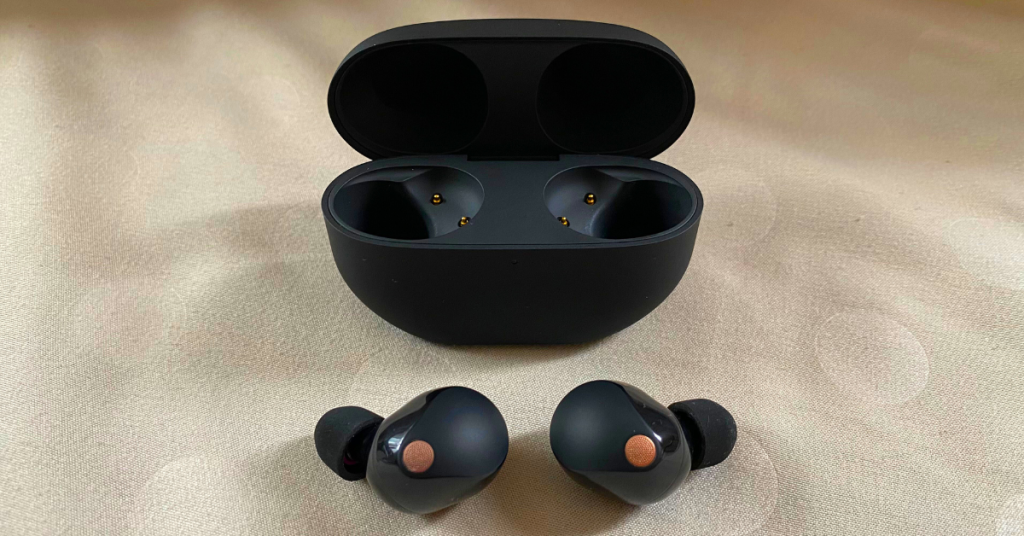 And like most earbuds in the market, the case comes with a light indicator (green, orange, or red) to show you how much battery is left in the case itself.
That said, an issue that I kept encountering even after my first use was getting the earbuds out of its casing. One hypothesis is that the earbuds just have a strong magnetic attachment to the casing. If you're clumsy though, this would actually be a benefit, since your earbuds will be less likely to fly out of the case and get lost if you drop them.
The left earbud is for you to scroll through ambient sound control, while the right earbud is for playback control. The inputs include single, double, and triple taps, as well as continued pressing. Each can be customised to your liking using Sony's Headphones Connect App.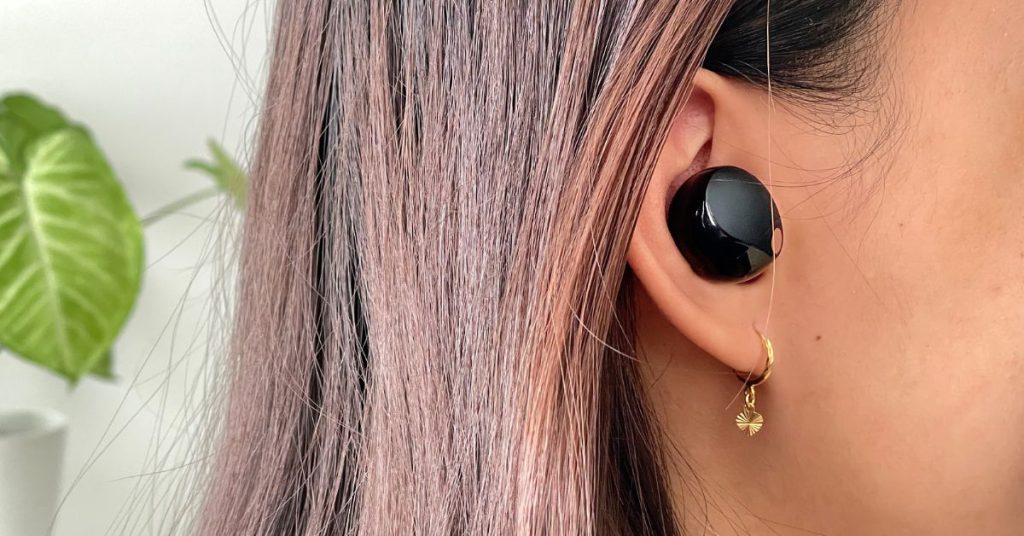 So if you'd prefer to switch around the two earbuds' functions to favour your dominant hand, you can.
As for volume control, repeated taps on the left earbud lowers it and repeated taps on the right earbud raises it.
The earbuds feel quite solid and fit pretty well in my ears. But it became even more comfortable when I exchanged the M (medium) earbud tips for SS (extra small) ones. It also helped that the earbud tips were made from non-silicone rubber as this felt sturdier.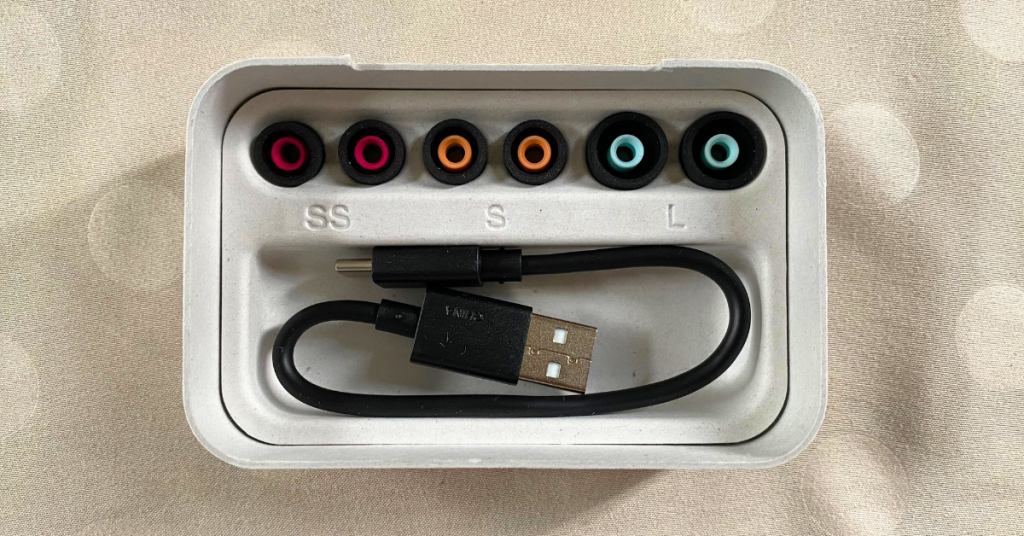 According to Sony's website, these "noise isolation earbud tips" feature a unique polyurethane foam material which reduces noise in the high-frequency range. By maximising the contact area between the earbud tip and the ear canal, it reduces outside noise.
Though, I did notice that if you press on them a little too hard when fitting onto the earbuds, it tends to crease and cause irreversible wrinkles.
Sound: Covers good range of genre
Based on its website, Sony stated that the WF-1000XM5 earbuds use a specially designed driver unit called Dynamic Driver X. This is supposed to provide wide frequency reproduction, enabling deeper bass, subtle vocals, and enhanced fine detail, especially on high-pitched instruments.
It also uses Edge-AI, DSEE Extreme3 to upscale compressed digital music files in real time, including those from popular streaming services.
According to Sony's elaboration online, the AI tech recognises each song's instrumentation, musical genre, and individual elements, then restores the high-range sound that was lost in compression.
I admit that I'm not much of an audiophile, but I found that Sony's WF-1000XM5 adapted quite well to various music genres. Whether it was country, pop, alternative, or even classical music, it was a pleasant listening experience.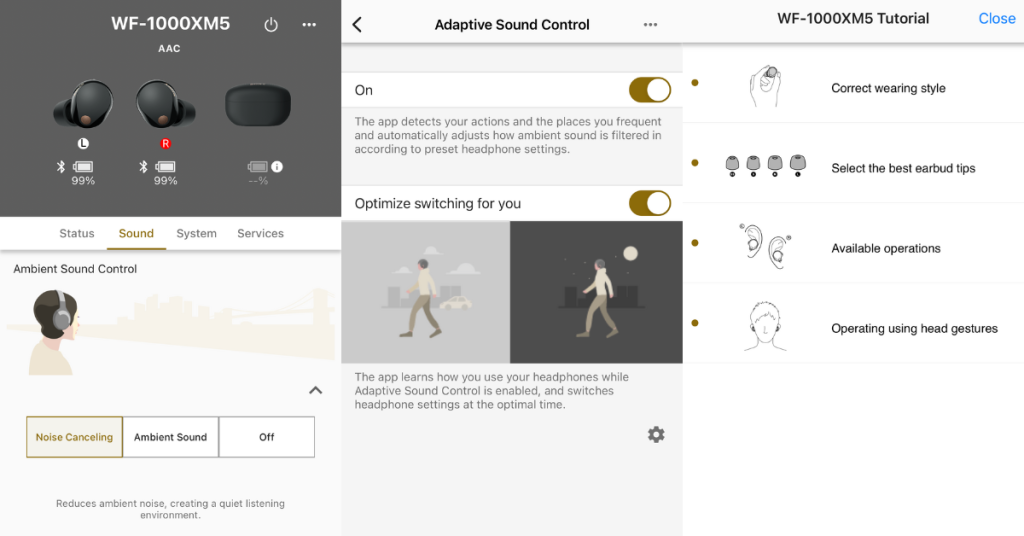 Switching the eartips also helped me properly notice the difference between its ambient sound and active noise cancelling (ANC) features.
It was further emphasised whenever one of my colleagues started a conversation with me while ANC was turned on. I could still hear others talking around me but it was subtle enough that I wasn't distracted from working.
Using an AI-based noise reduction algorithm based on Deep Neural Network (DNN) processing and bone conduction sensors, Sony stated that the WF-1000XM5 earbuds have the best ever call quality.
It claims that your voice will come through clearly even in noisy environments, such as traffic and strong winds.
This is because the bone conduction sensors work by picking up the vibration of your voice directly from your skull bones. As such, your speech is isolated from ambient sounds and background noise.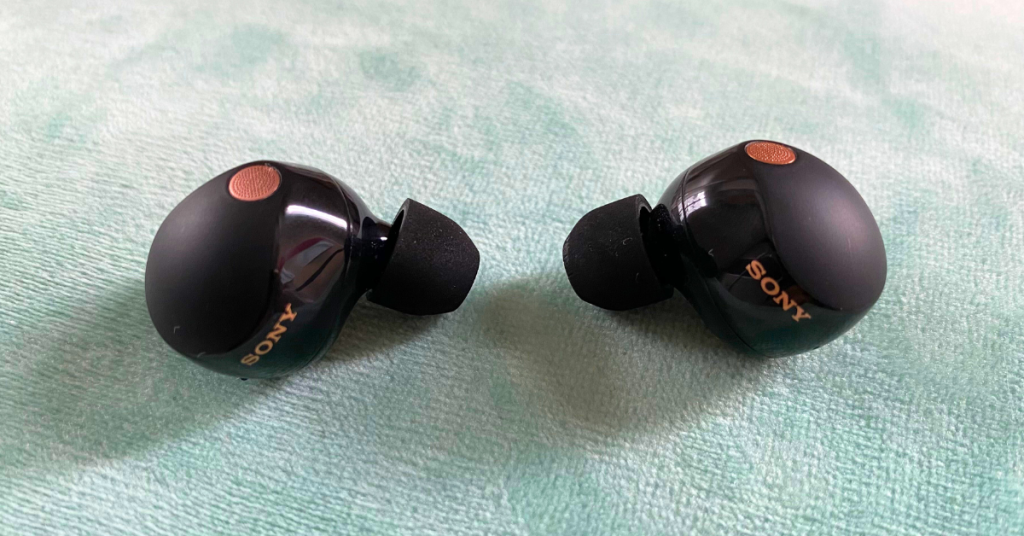 Although I haven't experienced Sony's other earbuds, I found that this model lived up to its claims.
While taking calls in noisy coffee shops the past few weeks, the people on the other end could still hear what I was saying clearly. This was quite different from the feedback I've received while using my AirPods (Generation 2).
In fact, it proved to be extra handy when I was travelling with the KTM one day. If you're unfamiliar with the local train stations, the surrounding can be quite noisy.
I'd usually shy away from making phone calls at the KTM station as my voice would be carried away by the wind. But with the Sony WF-1000XM5 earbuds, this wasn't the case at all. So I believe it could be a good option for nomadic workers.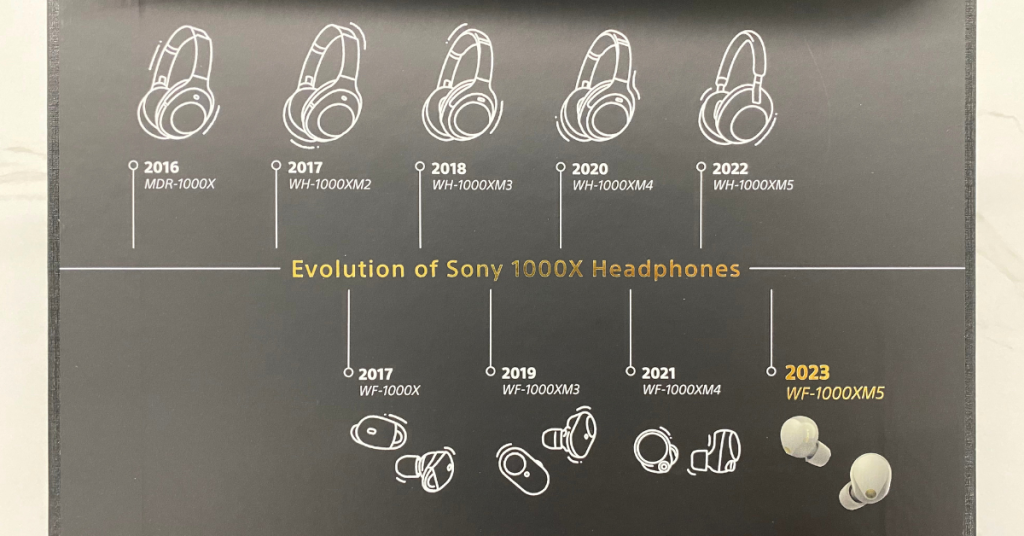 The verdict
Priced at RM1,399, the Sony WF-1000XM5 would be placed amongst the high-range wireless earbuds in the market.
But even with its rather big price tag, I find that it's a good and versatile option considering the features available.
Though, I personally would stick with my Razer Hammerhead True Wireless X earphones. If only because it's simpler to use without all of Sony's necessary in-app functions.
| Pros | Cons |
| --- | --- |
| Good earbud tips that enhance ANC experience for people with smaller ears | Colour range is too limited |
| Extensive app offering many customisation options | App may be too overwhelming and under-utilised for non-audiophiles |
| DNN processing and bone conduction sensors assist in making calls on-to-go | |
VP Verdict is a series where we personally try and test out products, services, fads, and apps. Want to suggest something else for us to try? Leave a comment here or send the suggestion to our Facebook page.
Featured Image Credit: Vulcan Post