How would you pronounce "Eggxtra"—Extra, or Egg-extra?
This was one of the questions I finally got to ask the owners of Eggxtra, which I believe has earned the right of being called one of the staples of Melaka's café scene.
I've been to Eggxtra a handful of times, whether it be to eat with my family or hang out with a friend. It's always been a very reliable café to me that serves delicious breakfast foods and a wide variety of options.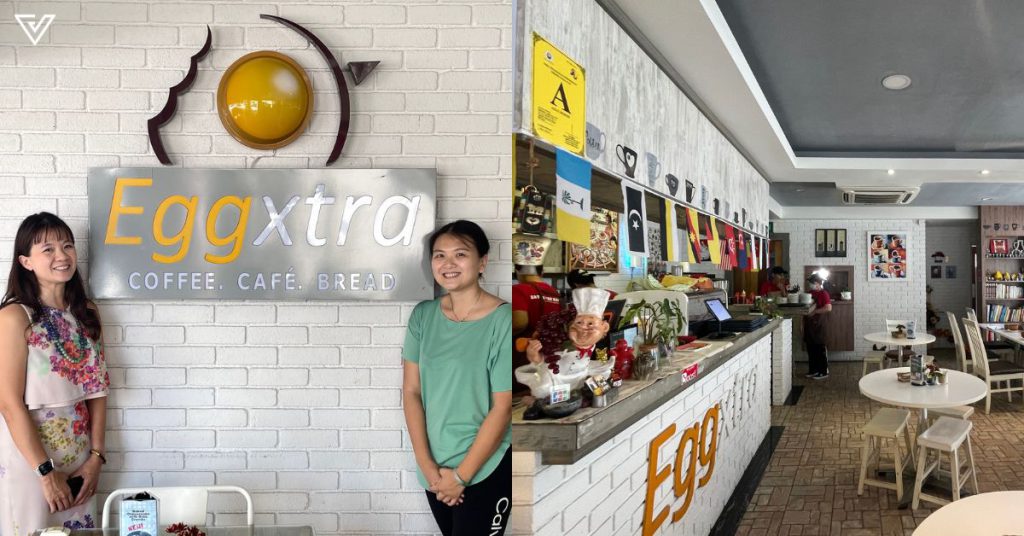 Revisiting 10-year-old Eggxtra outlet in Melaka Raya recently, I spoke with two of the five Gan siblings—Gan Chai Yee and Gan Chia Ying. Or as they put it, number one and number two.
Eggxtra is a family project, they tell me. When it first started, the two sisters (as well as others in the family) were still busy with their main jobs, with Chai Yee working a corporate job in KL and Chia Ying a medical officer at the time.
They all had to make sacrifices (such as Chai Yee taking a month off work) to kickstart the café.
"Stupidity really helps," Chai Yee commented about overcoming the challenges in the early days. "I don't know anything, let's figure it out."
10 years in, the family seems to have figured it out, as they've just opened a second outlet in Kota Laksamana on August 1, 2023. Here's the decade-long story (condensed, of course) leading up to that.
Nothing eggxtravagant or eggxorbitant
Explaining (eggxplaining?) how the business came to be, Chai Yee shared that the family owns the hotel next door, Sunshine Inn.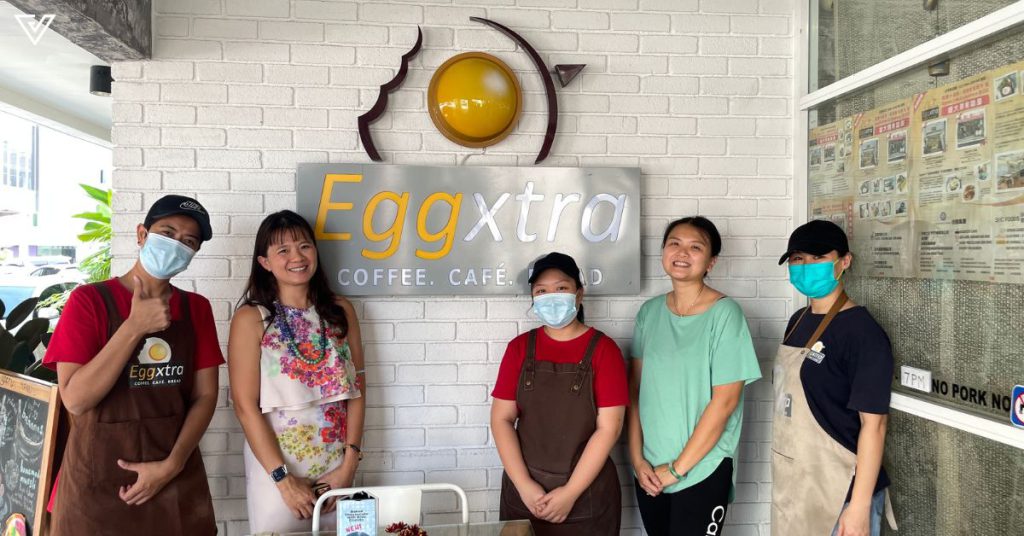 "We're thinking that this corner lot is not good for hotel rooms, because no one wants to stay on the ground floor," Chai Yee shared. "Why don't we just have a go at building a café?"
Instead of naming it Sunshine Inn Café though (because "nobody wants to go to a hotel café"), they came up with the idea of Eggxtra.
Why eggs? Well, that's because their parents used to own a chicken farm.
"My family, we aren't very good chefs, but we're very good eating people," Chai Yee divulged.
They were fans of American breakfasts, but back then, only five-star hotels or artisanal places served it. When it came to accessible American breakfasts in Melaka, the only other well-loved name that seemed to pop up was Odeon Western Café (a spot my dad used to frequent, too).
Looking around KL for inspiration, they landed upon a spot called Departure Lounge that has since seemed to close, according to its Facebook status that was updated two years ago.
It offered an a la carte menu where diners could just pick out ingredients and sides that they wanted instead of getting a full platter that they might not finish.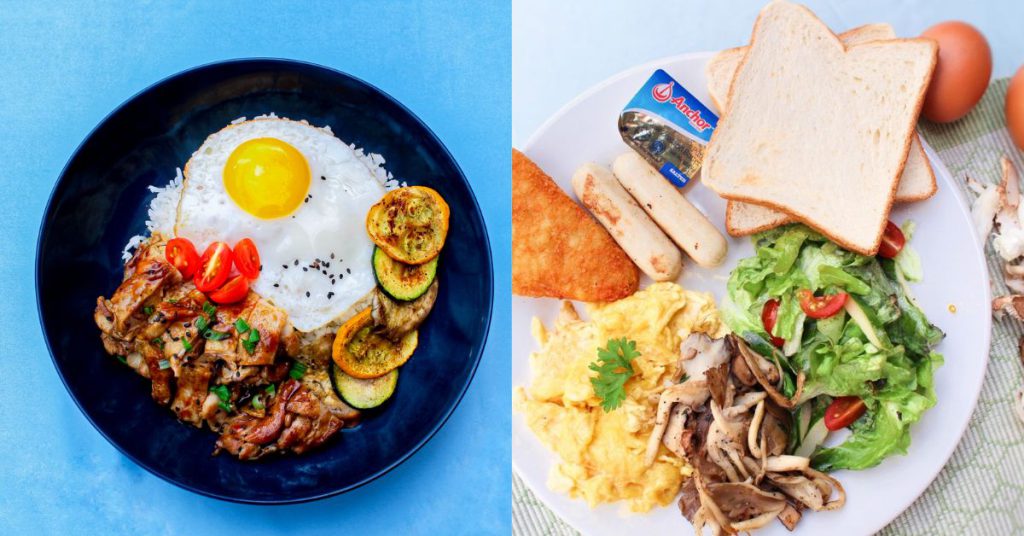 So, they adapted the idea, going for a more "Pictionary" style menu that easily lets people pick what they want, from sunny side up eggs and sauteed mushrooms to chicken sausages and beef bacon.
"My mother is very particular, she wanted a place where you can bring your mum and your grandma," Chai Yee said.
With that in mind, the menu also includes local delights, salads, smoothie bowls, sandwiches, burgers, Western mains, and more. However, it's still best known for the customisable all-day breakfasts.
As the business matured, so did the owners and their diets. With that, the menu changed as well. It now offers some ketogenic meals (which Chai Yee shared has a following in Melaka) as well as other healthy food choices.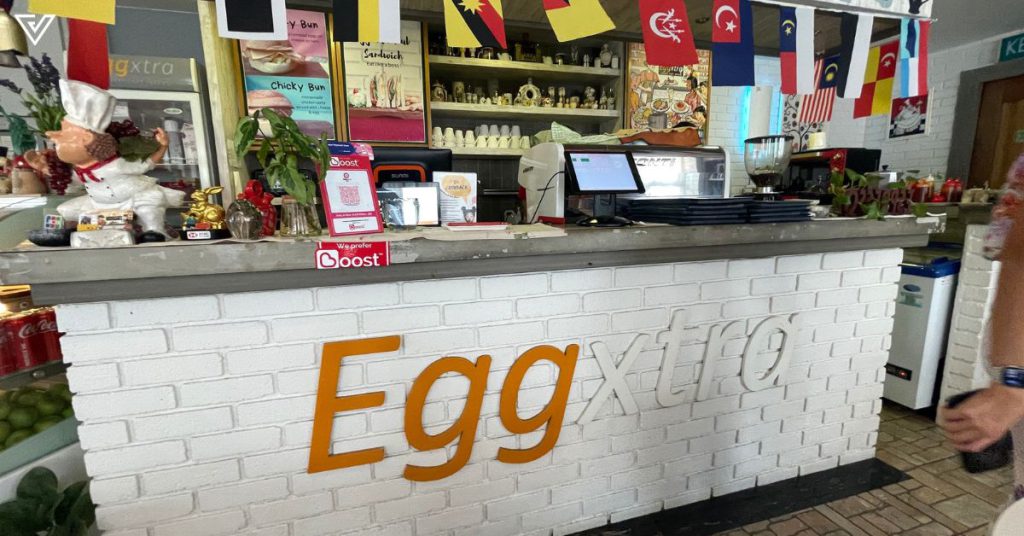 As a parent herself, Chai Yee also cares about offering healthy meals that she would be happy to feed her kids and grandparents.
"We learnt a lot of things along the way," she mused. "When we first opened the shop, the first day I think it took us one and a half hours to serve an order because we were just… so bad. So, we got better."
An eggxciting new start
In 2019, a new sister brand by the name of Eggxcite opened in Taman Sentosa, Melaka, operated by Chia Ying.
It was when she was based there during her specialist gazettement. She found that there was nothing much to eat in the area, and decided to come up with her own solution.
Rather than opening up a second Eggxtra outlet, Eggxcite focused on trendier foods. For one, they specialised in things such as bubble tea. The beverage had been popular for years at that point, but the medical professional wanted to offer something healthier.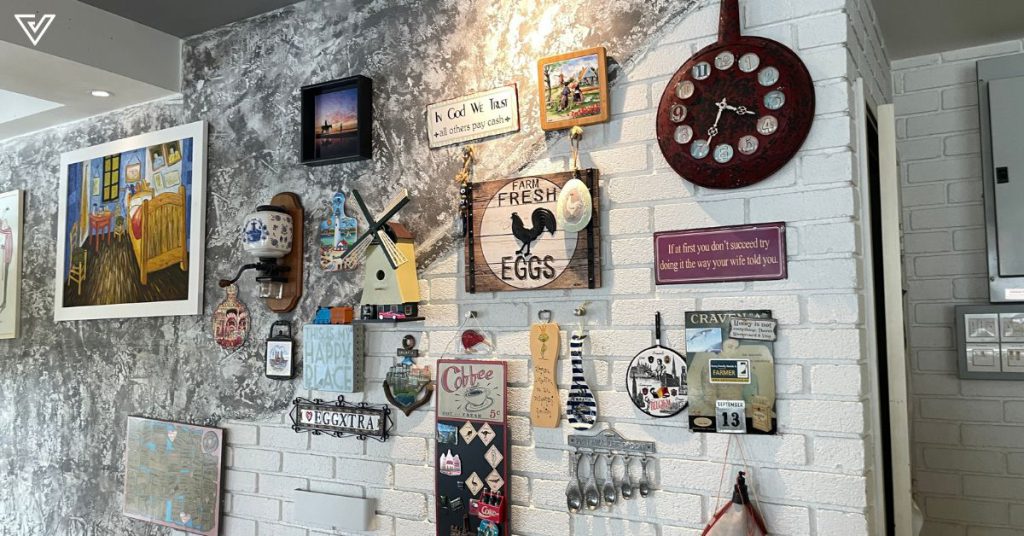 "Eggxcite is more agile or nimble, they keep adding more twists to their menu," Chai Yee explained.
However, when Eggxcite first started, customers actually reached out to the owners to express their slight disappointments, if you could call it that.
"They were like, I get that it's Eggxcite, but I was expecting a bit of Eggxtra in it," the sisters said.
That's when the family realised the power of their branding.
"That was a big realisation for us that, oh, our customers actually see us together and expect some sort of the same flavours," they shared.
Eggxpanding further
While their parents have since retired, the sisters shared that their mum still plays a big role in the Eggxtra business, describing her as an "energiser bunny" (Chai Yee) that "can never rest" (Chia Ying).
"She's like the mitochondria of the whole thing," Chai Yee said. "She's always hustling."
As such, the mother always had plans to open another Eggxtra outlet.
Finding that Melaka Raya is quieting down nowadays, the family made an investment over in Kota Laksamana even before the MCO, but it was vacant for a while due to the pandemic restrictions.
The menu at the new Eggxtra is similar to the one from the Melaka Raya outlet, with a new addition of handcrafted pizzas.
This is to cater to the dinner crowds, which the team anticipates will be a growing audience especially once the apartment projects in the area open.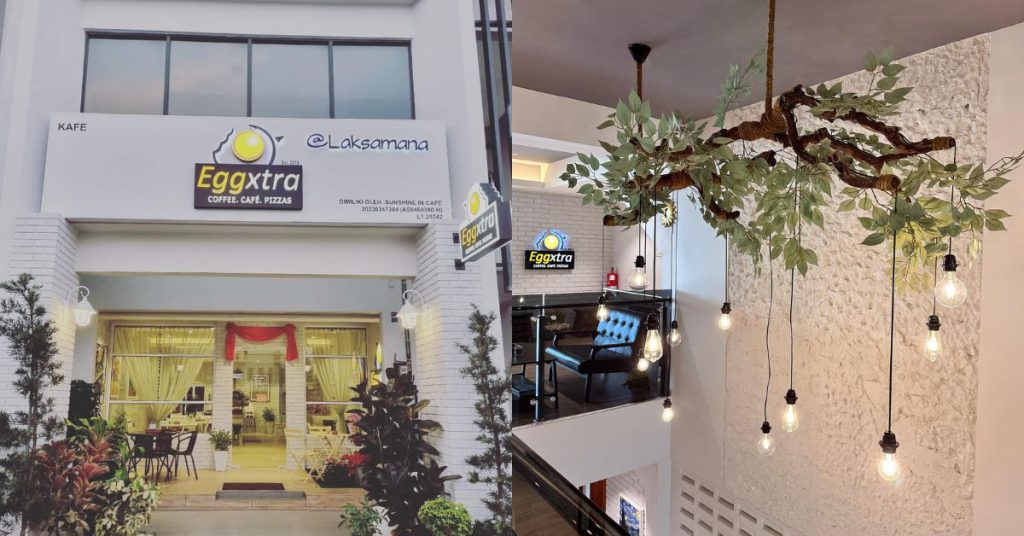 When asked about whether the team has plans to expand by way of franchise, though, it seems like there are some hesitations. For Eggxtra, both outlets are located in buildings owned by the family. Thus, they are able to invest more capital expenditure into it.
The concepts may be hard to replicate, then, for franchisers who may rent.
"Ultimately, we will want to see where it takes us. Maybe with more branches we'll want to start a central kitchen, as currently we're running it a bit decentralised," Chai Yee explained. "My cousin, who is also a chef, has plans to do a central kitchen and get some halal certifications."
But with the second store being very new, they're still trying to settle down first. Down the road, the team will likely maintain a sceptical approach to expansion opportunities, but they are staying open to ideas.
Cracking onward
When Eggxtra first started, Melaka's café culture was in its budding stages. But since then, more unique eateries and cafés have mushroomed across the city, in both the Jonker area as well as in Kota Laksamana.
With that comes increasing competition. However, Eggxtra and Eggxcite haven't faltered, instead continuing to do what they do best.
"As for us, it's just about consistently giving good food and offering food that you'd feed your own family, as the Chinese say 病从口入 (illnesses enter from the mouth)," she said.
"To me, ultimately, food is the source of health, so we need to make sure we consistently put out quality food to the table."
While staying true to this core principle, the team is also constantly keeping up with the times, finding new ways to make their food more relevant. This may result in new offerings such as water kefir, kimchi dishes, sourdough, and more, on their menu.
But getting back to the original question posed in the beginning of this article, both sisters pronounced it as "extra", but weren't nonplussed about "egg-extra". In fact, they shared that some even call them "extra egg".
As Eggxtra celebrates its 10-year anniversary and the opening of its second outlet, I'm keen to see where the next decade may take the business.