Gentle piano music plays in the background as skilful fingers massage a detoxifying lotion into my scalp, relieving the tension I didn't know I had in my cranium.
Ah, I think, this is what heaven feels like.
Thanks to Suu Balm, a Singapore-based skincare and now haircare brand, I recently got the opportunity to try out a scalp care experience at PAUSE Head Spa (PAUSE).
This was in conjunction with Suu Balm's two new products which are being used at PAUSE. Called the Scalp Care Duo, this includes the Suu Balm Gentle Moisturising Anti-Dandruff Shampoo and Suu Balm Rapid Itch Relief Scalp Spray Moisturiser.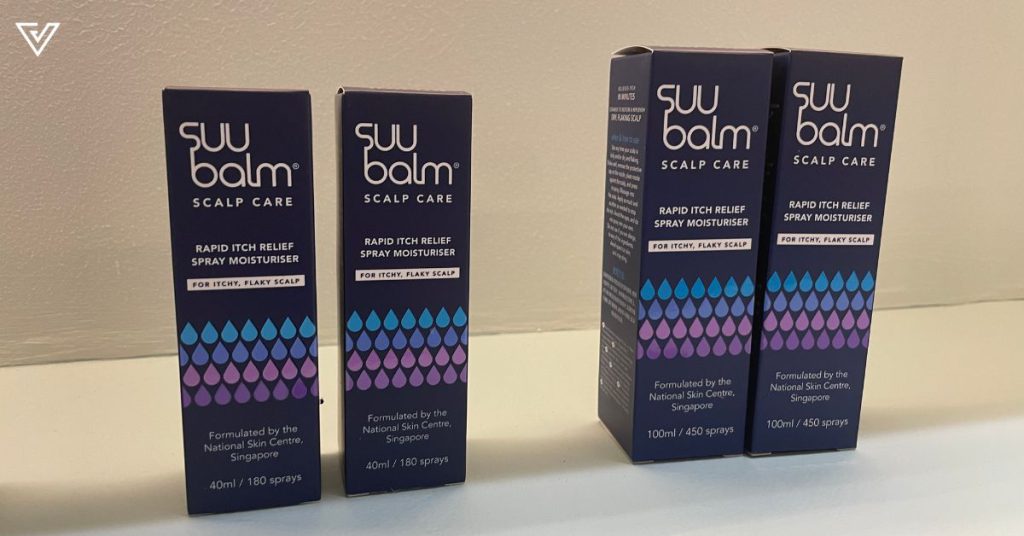 Taking them up on the offer, here's what my experience getting my first-ever head spa was like.
With roots in Japanese spa culture
As an ASMR fiend, I've watched numerous videos of unique head spa experiences from Japanese salons. No joke, it's always been my dream to experience a head spa, so much so that back in June I quite literally looked up Japanese head spas in Malaysia to no avail.
PAUSE is a relatively new establishment, having just soft opened in August, according to my masseuse as well as the brand's Instagram.
While there have been other spas that also offer head spa services, none are quite as specialised as PAUSE, whose naming convention quite literally brands them as the go-to spot for head spas.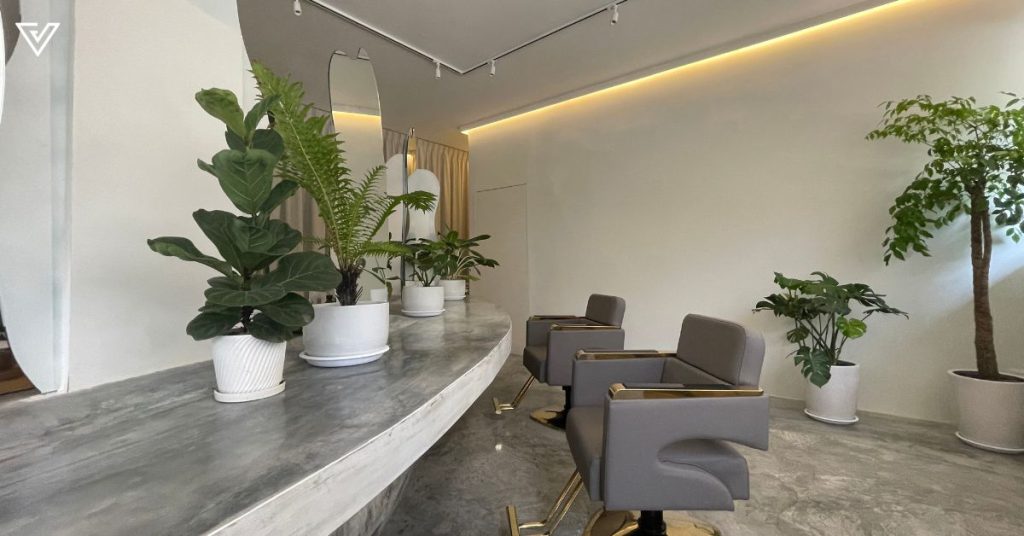 Located in Society, a Mont Kiara establishment, PAUSE boasted beautiful, minimalistic décor. Past the receptionist, the main area looks much like your usual hair salon, except more elevated.
Behind that is what you might call the wet area with all the basins. There aren't exactly rooms here more so than sectioned-off spots with curtains, like more of a fitting room set-up.
The star of the show is within the private quarters. PAUSE uses a device that lets thin jets of water trickle onto your scalp. It's best explained through visuals, so here's a video from PAUSE themselves:
Let's not jump the gun though, and start from the beginning of the experience.
Relaxation central
Kicking off the session at PAUSE, the masseuse brought me a tray of warm tea, biscuits, and a warm cloth to get refreshed.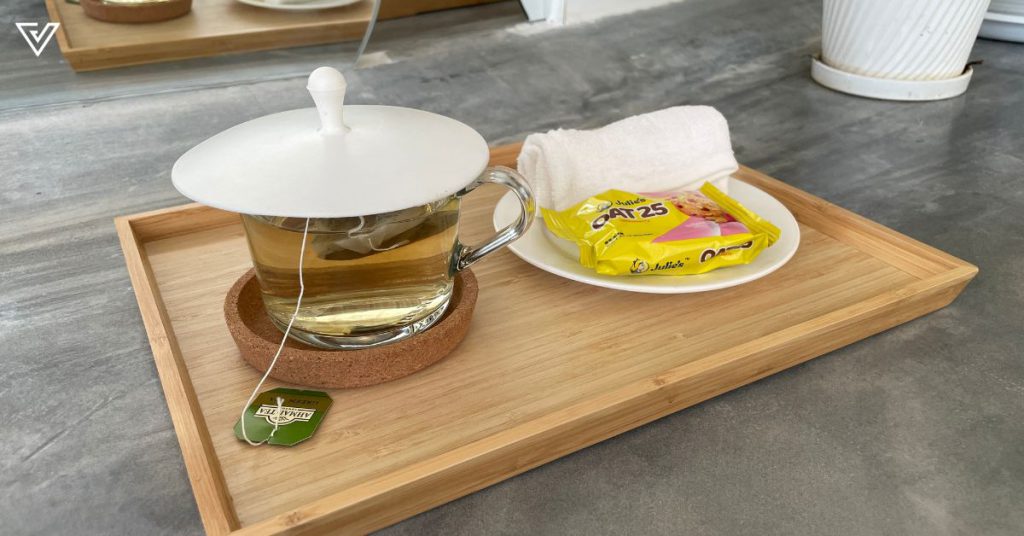 From there she proceeded to give me a scalp massage, using a detoxifying lotion from a brand called Organethic.
Something I noticed here was that the experience was certainly more skewed towards relaxation rather than treatment.
During my session, there wasn't a thorough consultation of my hair type and scalp condition, nor did the masseuse go in-depth about the products used.
So, if you're expecting something that's very treatment and repair-intensive, perhaps this wouldn't be the best fit.
Rather, the priority of the experience (and PAUSE's branding) seems to be more focused on rest and rejuvenation.
And it certainly delivered on that.
While massaging the lotion into my hair, the masseuse had asked me what level of intensity I was good with, I told her to go ham, which I really appreciated.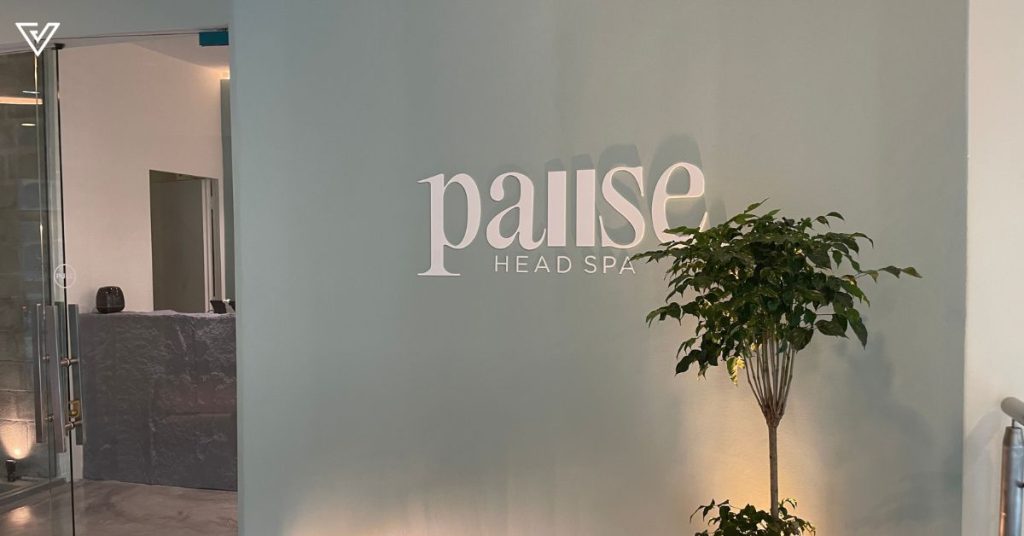 It was a nice level of pressure, and I really commend those in the beauty industry who spend hours and hours massaging people and giving facials and whatnot. I get tired after just five minutes of massaging my grandma's back.
From there, I was ushered to the back of the spa. Giddily, I laid down on the bed and was covered by a soft blanket.
The masseuse started with a very deep cleaning of my hair (which was admittedly quite oily on that day), then a conditioning. It was extremely relaxing, but that's not what you're here to read about.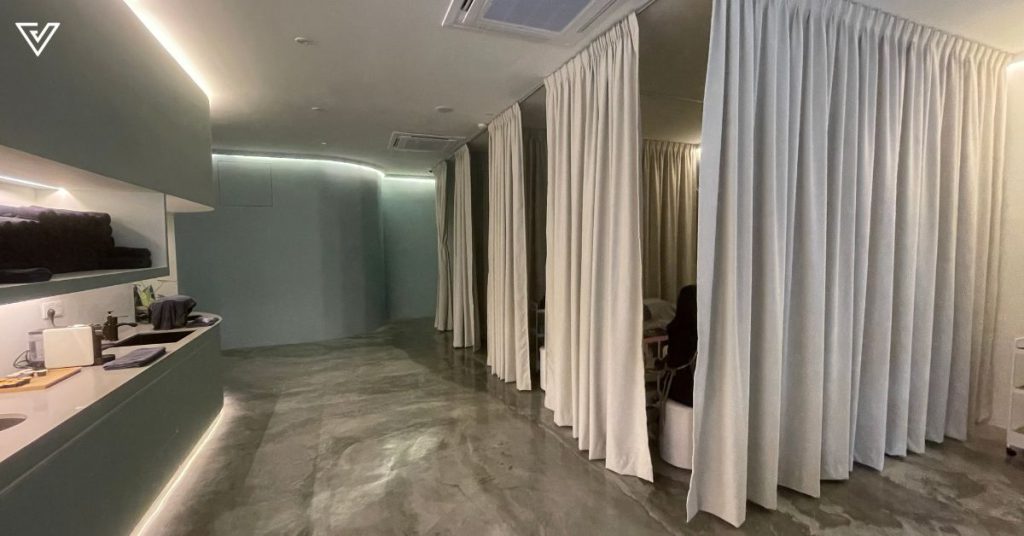 It's time to talk about the water jet experience.
The sensation of the drizzling water on the scalp can perhaps be described as something akin to those metal head massagers. It starts off very tingly and intense (in the best way—especially if you experience ASMR like me), but eventually grows to be more of a mildly relaxing experience.
It was unbelievably fascinating to experience, and met my rather high expectations.
As the water trickled down my scalp, the masseuse placed an aromatherapy eye pillow that helped block out all the light.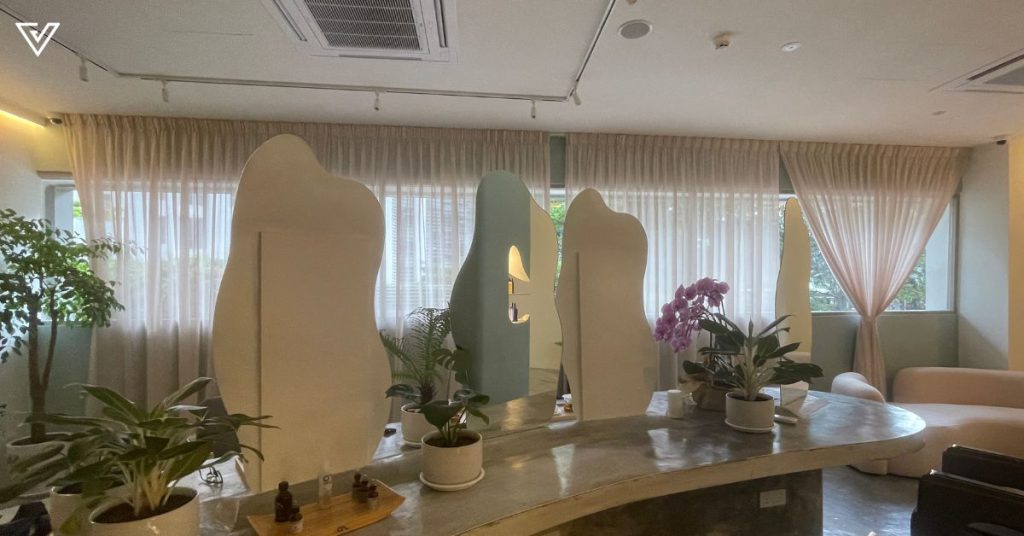 I picked lavender for its relaxing properties, and with that, the masseuse began giving me an arm and hand massage. It was very attentive and intimate at times (as we had to kind of hold hands for one part to work), and I was in heaven the whole time. 10/10.
The experience was over too soon, but after that, the masseuse dried my hair. You can also ask them to style it, at an extra cost.
More to explore
Admittedly, as a pretty lux place, PAUSE Head Spa has some Mont Kiara prices, if you catch my drift. My 90-minute experience would have cost RM280, but my course was also padded with the hand massage which would have been an additional RM50.
Here's its menu and prices as of my visit.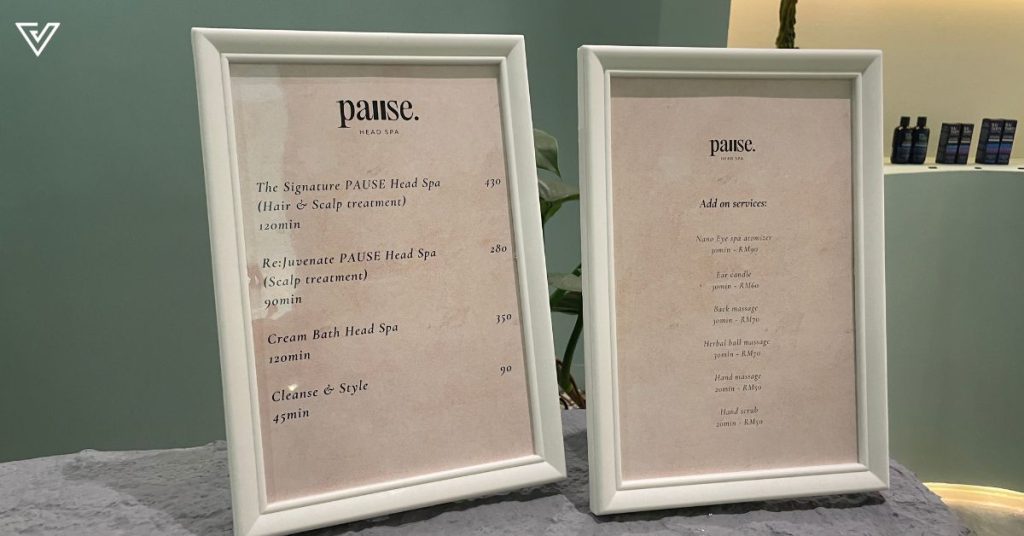 Packages with varying services and price points are also available.
At the end of the day, I do think if you're willing to splurge on specialised experiences, PAUSE is certainly a spot to earmark and consider.
Personally, I might come back for the cream bath head spa someday, perhaps for a special occasion like a birthday, since it does cost RM350.
I would also be very intrigued to see what else the head spa may add to its menu. Maybe they could even explore Tansan hair treatment, a popular experience in Japan that involves carbonated water.
Read other review articles we've written here.