In 1961, Hin Hua Trading was established. Located in Klang, Selangor, Hin Hua Trading was in the business of school co-curricular uniforms and camping equipment.
Its founder, Lai Kam Hong, was a passionate Scout with a love for the great outdoors. He knew firsthand that supplies of Scouts' uniform were hard to come by at the time, as there weren't other shops selling them. Instead, you would have to get them from the headquarters.
So, Mr Lai set up a small 200 sq ft shop in the heart of Klang to sell Scout uniforms and basic camping equipment, for the convenience of the Scout community.
This is all according to the company's current general manager (and grandson of the founder), Colin Lye.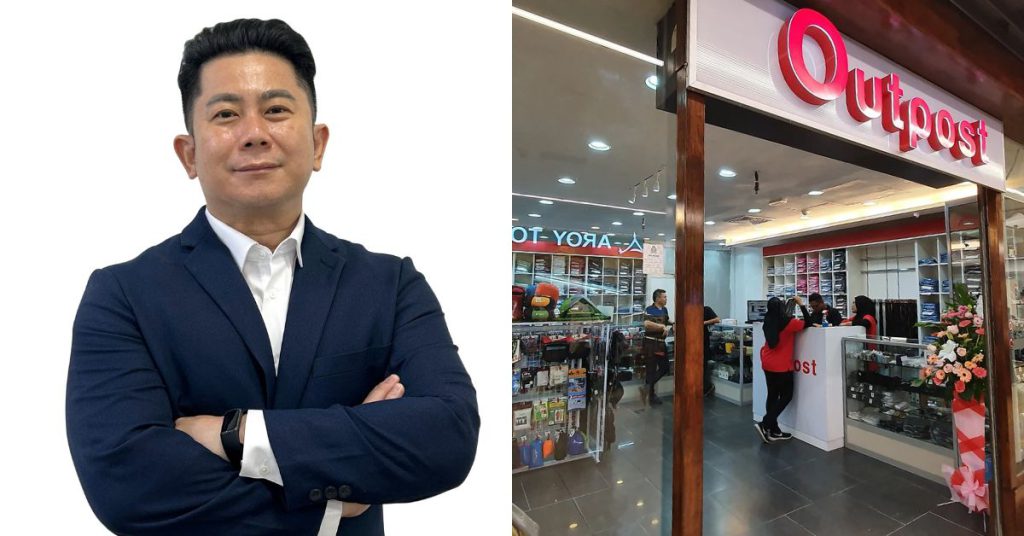 "Mr Lai had to travel to the Scout headquarters in Kuala Lumpur, by bus, which was a grand affair then, to obtain the supplies," he shared with Vulcan Post. "Thereafter, Mr Lai's wife started sewing the uniform on a small scale from home and it expanded from there."
The founder's passion was passed on to both of his sons, who were actually uniformed men themselves, having served in the Malaysian army for 10 years after high school.
Mr Lai retired at age 70, and that was when his second son, Richard Lye, and his wife, Margaret Lye, joined to assist him with the business.
Prior to that, Richard was in the car industry business, while his wife worked for an airline. Both opted for the uniform business as a retirement venture, and continued to grow the business.
Today, Hin Hua Trading has since evolved into Camps & Apparels Corporation Sdn Bhd, with the more recognisable trade name of OUTPOST.
A new scion
As part of a rebranding exercise, the OUTPOST name was born in 2007, years after Colin Lye joined the family business in 1998.
Prior to joining the company, Colin had been working for one of the big four accounting firms in Malaysia, in the business advisory services department.
But to cope with the increasing demand for school co-curricular uniforms, his parents requested for him to assist with the business.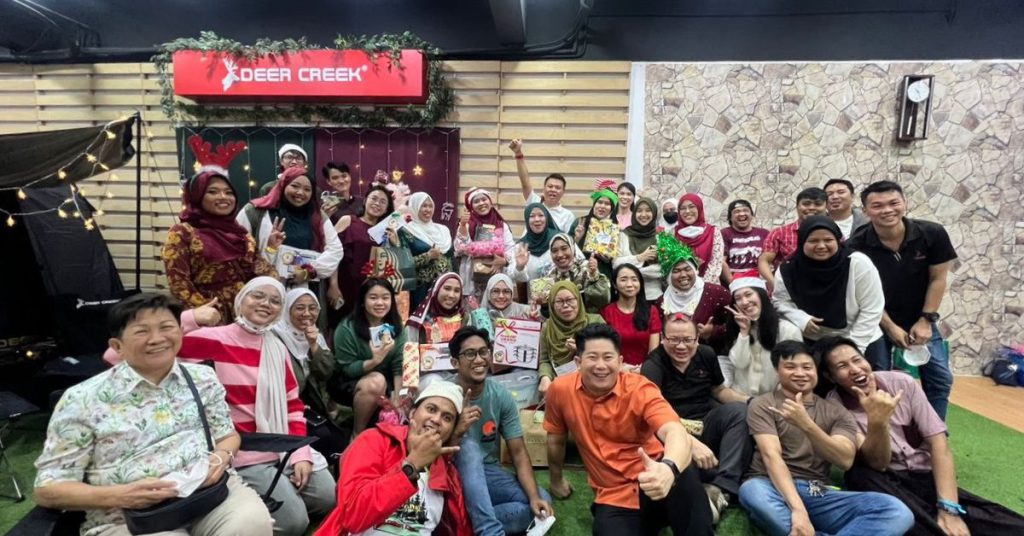 It was a big change for Colin, going from a corporate environment reviewing large financial numbers to attending to walk-in customers as a sales assistant.
However, he was prepared for it, having observed his grandfather and parents operate the business.
"By working behind the counter, it was a good learning experience for me, as I learnt the ropes and understood the customers' needs," he explained.
"At the same time, I started to implement best practice organisational and internal controls that I observed from my experiences working with multiple corporate clients, that allowed us to expand from a single shop to 26 retail outlets and growing."
Today, OUTPOST has an apparel manufacturing facility in Cheras, Pandan Perdana. The uniform products are distributed to OUTPOST retail outlets, though the school uniforms are also available at more than 10 AEON Stores and one SOGO store.
Diversifying from uniformity
More than just uniforms, OUTPOST also does camping products.
"As we started out basically as a scouting shop, it was a natural progression into this product line," he explained.
They first started by selling other brands, but as customers' requirements became more apparent, the team began customising their own products, which led to the establishment of Deer Creek, their own brand.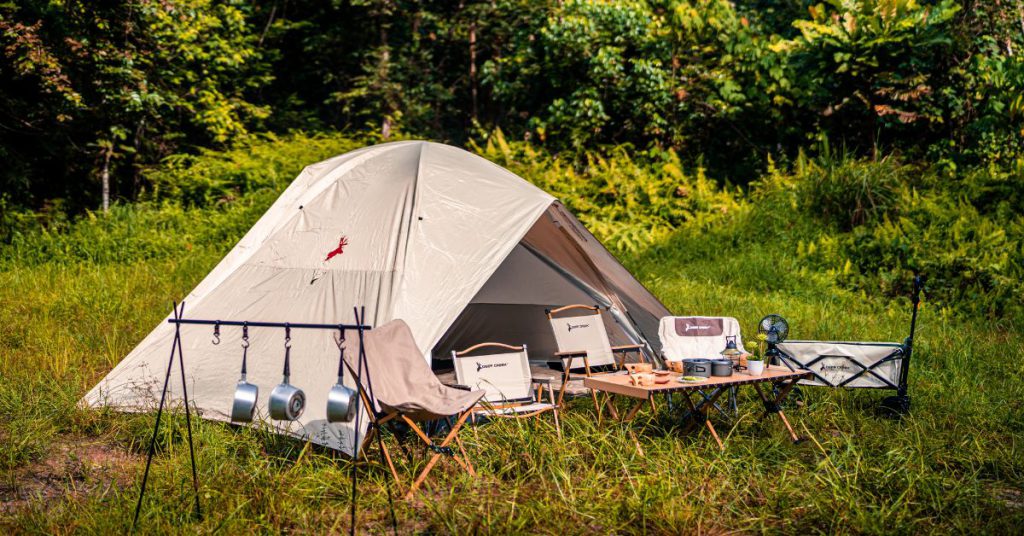 Deer Creek's camping products are manufactured overseas, but according to the team's specifications.
"We focused our tent designs based on our local tropical climate, while accounting for affordability and durability," Colin explained. "One thing we looked into was the waterproofing, which in Malaysia, due to our heavy rainfall, was always a challenge."
Besides being retailed in OUTPOST outlets, Deer Creek products are also available in more than 40 AEON Stores nationwide, Colin said.
Customers of the brand are entitled to join the DC (Deer Creek) community as well something called the CWDC (Camp with Deer Creek) programme.
"CWDC is a subsidised camping/adventure event for all our customers who own a Deer Creek tent," Colin shared. "For example, we recently ran a four-wheel drive event in Pos Lemoi, and a white-water rafting event at Gopeng."
During these events, Deer Creek hosts BBQ activities, movie screenings, and various adventures at a subsidised, affordable rate, making it easier for new campers to experience what camping can be.
A changing industry
The business has changed a lot since it started, from its name as well as its operations.
One of the biggest changes to the brand, Colin shared, is the on-ground engagement, which has pushed OUTPOST to establish a more "fun" branding.
"Through the co-curricular uniform body activities that we organised in collaboration with the Ministry of Education, we slot in games that are fun in order to liven up the atmosphere with the mission of making thousands of kids smile," Colin said.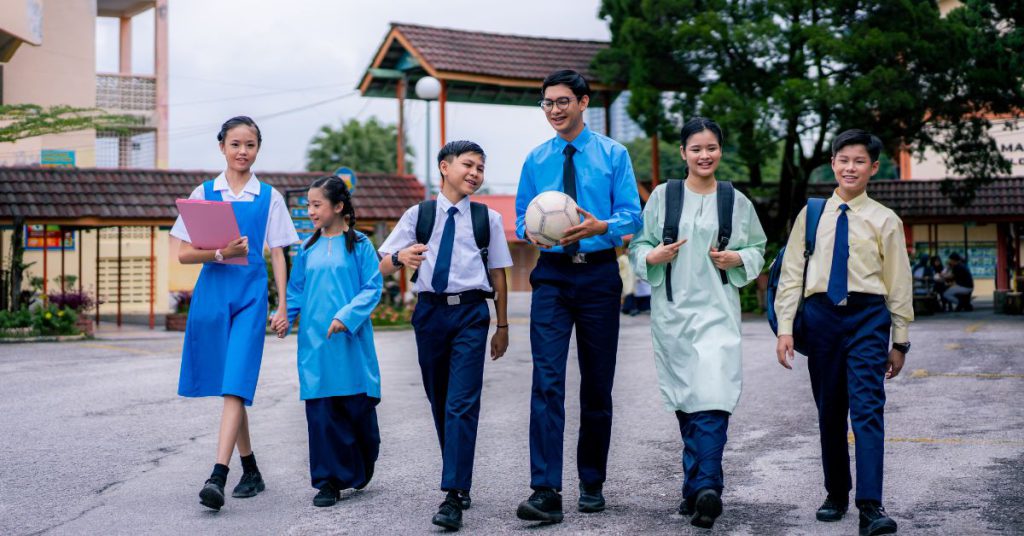 Another thing that has changed is the industry's competitive landscape. Compared to the days of Hin Hua Trading, there are now more uniform competitors, since the number of students have grown nationwide.
That said, Colin pointed out that with such a big market, there is more than enough to be shared among the competitors.
Carrying the legacy
Instead of competing with others, OUTPOST is more about competing with itself, established by its mantra of "Staying Uncomfortable", which means to never stop innovating and growing.
"We have seen many established brands fall, as they become complacent, and allow their smaller competitors who are hungry to overtake them," he explained.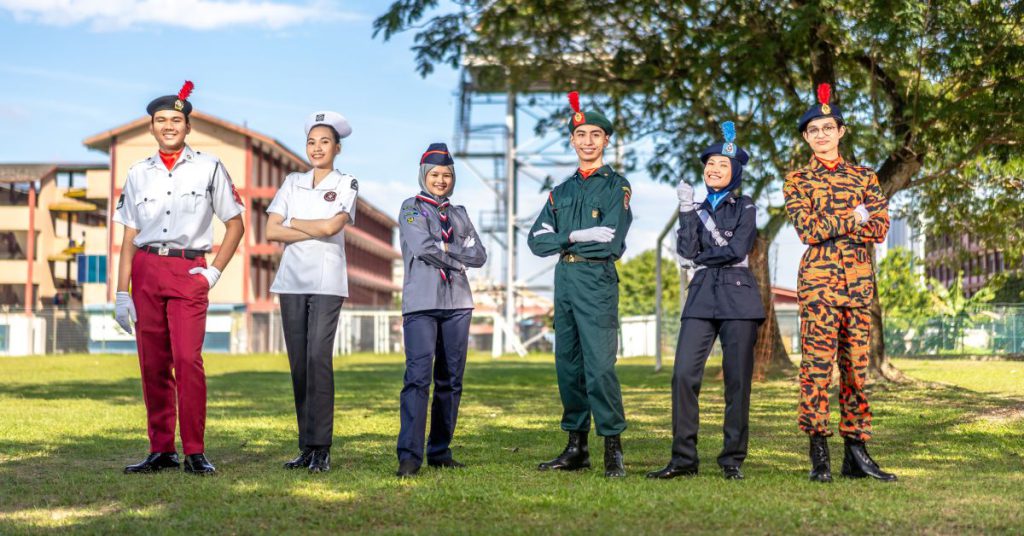 One example of OUTPOST staying uncomfortable is by establishing a new production line this year, which is the manufacturing of blazers and jackets.
Compared to the mass production the team is used to, this is a new challenge as it involves highly specialised production.
Being a third-generation general manager may come with a lot of expectations, but also plenty of inspiration.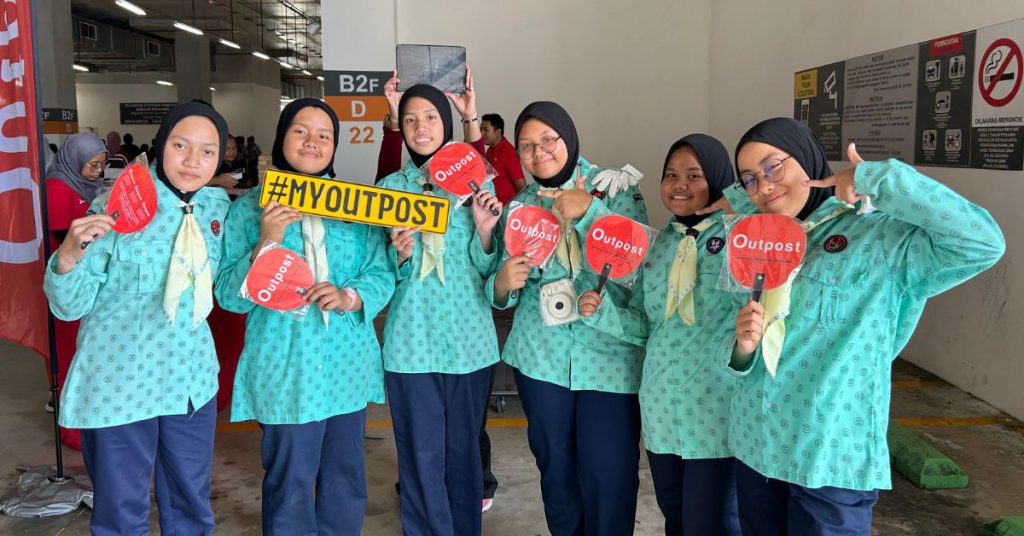 "The pressure of living up to and carrying on the legacy of my grandfather is there. His values of dignity, generosity, and compassion have been instilled in us," Colin admitted.
However, those values have since translated into initiatives such as OUTPOST's weekly maths guidance programme, monthly groceries donation programme, donation of pre-loved children's items, and more.
Going forward, OUTPOST is continuing to expand, particularly by way of franchising.
"We target to open 10 outlets by 2024, where we will be actively recruiting new franchisees and supporting our existing franchisees to expand further."