Malaysian caregiving platform Kiddocare has closed its Pre-Series A round of funding, a press release announced on September 27.
It has raised seven-figure funds from prominent investors, led by Artem Ventures and with participation from Gobi Partners, MSW Ventures Asia Fund X, and ScaleUp Malaysia.
Gobi Partners' participation is done through the Khazanah Nasional Bhd-backed Gobi Dana Impak Ventures (GDIV) fund.
For context, Dana Impak is a key pillar of Khazanah's Advancing Malaysia strategy that aims to deliver socioeconomic impact for Malaysia across six themes:
Digital Society and Technology
Quality Health and Education for all
Decent Work and Social Mobility
Food and Energy Security
Building Climate Resilience
Competing in Global Markets.
Kiddocare's alignment with three of these themes (Digital Society and Technology; Quality Health and Education; and Decent Work and Social Mobility) makes it an ideal candidate for the fund.
This underscores the babysitting platform's impact within the Malaysian economy and its promising future, the release shared.
Accelerating growth and innovation
According to the release, Kiddocare will use the funds to accelerate its growth and innovation.
Specifically, this involves expanding Kiddocare's platform, reaching a wider audience demographic, and creating opportunities for women. Not just in the caregiving industry but across various other sectors in the care economy.
This will be bolstered by The Kiddocare Academy, which seeks to provide programmes to continuously upskill its local talents to fit into family-related services. This could mean aged care services, children's enrichment and education, and more.
The team shared with Vulcan Post that that the development of Kiddocare's platform as well as its academy will allow them to cater to more services in other geographies. But for now, it will be focusing on nationwide expansion, primarily in Peninsular Malaysia.
Kiddocare cares
Launched in 2019, Kiddocare is a childcare services platform that Vulcan Post has previously featured.
It was founded by Nadira Yussof and Muhaini Mahmud, both of whom are working mums. On top of their personal expertise, the two had also worked together to co-found an edutech company prior to Kiddocare as well.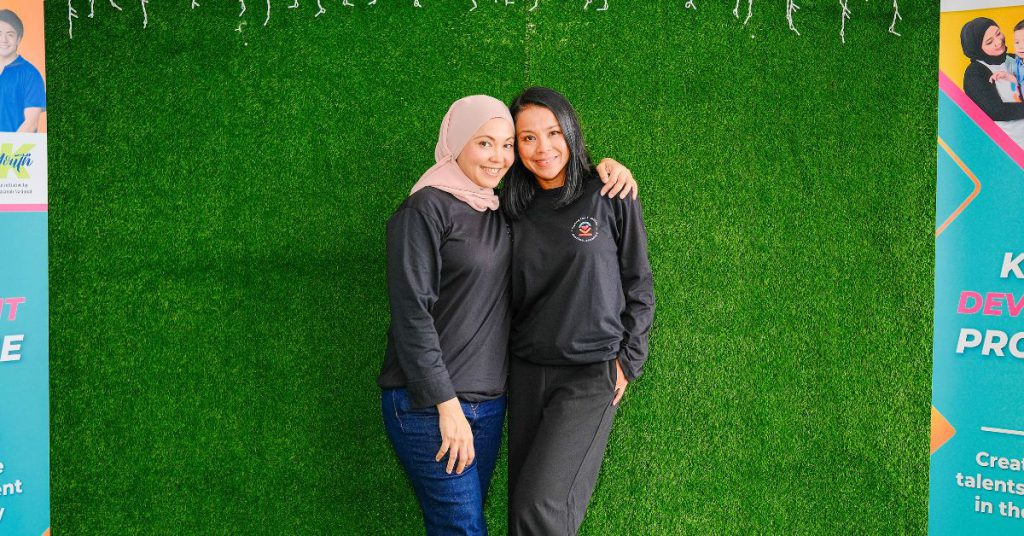 "Central to our mission is the professionalisation of caregivers," Nadira, who is the CEO of Kiddocare, said in the release. "This investment reinforces our resolve to elevate caregiving as a respected and professionalised career of choice."
Nadira also pointed out that the care industry is one that often lacks recognition, which is why Kiddocare is committed to "setting new standards".
As pointed out in the release, a 2018 Time Use study by The Khazanah Research Institute revealed that Malaysian women spent an average 3.6 hours (15.2%) of their time on unpaid care work, compared to men's 2.2 hours (9.3%).
This disparity signifies that women in Malaysia spent 63.6% more time on unpaid care work compared to men. According to the United Nations Development Program report, structural changes in this area have the potential to generate millions of jobs for women and contribute significantly to Malaysia's GDP.
Thus, Kiddocare aims to change the perception of the industry by advocating for the care economy and highlighting its pivotal role in bolstering families, communities, and the broader economy.
This will be done through Kiddocare's innovative technology, necessary training and certification, career paths, and social safety nets.
According to the release, conventional childcare roles often yield less than RM2,000 per month, but Kiddocare offers the potential for weekly earning of up to RM1,500.
Empowered to empower others
Having experienced a healthy growth in demand over the last few years, the Kiddocare team has realised the importance of technology to better improve its business.
The team told Vulcan Post, "This was the tipping point, we needed funds to accelerate our tech development to cater to increased demand, while maintaining service quality. Technology is also instrumental in the mass recruitment and training of our caregivers."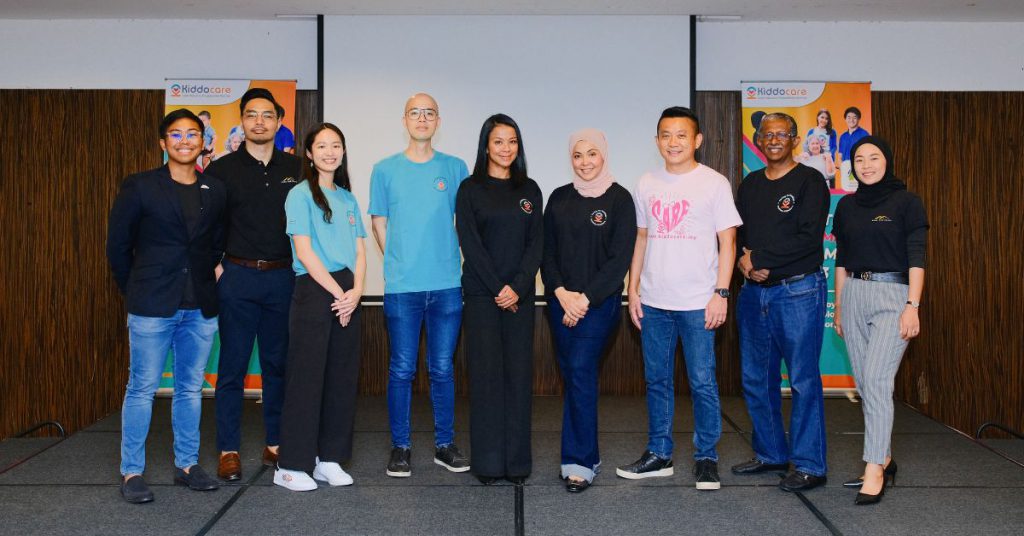 Artem Ventures, the Malaysian venture capital firm that led this funding round, is currently managing TIM Ventures, a fund backed by FWD Group. Together, they invest in early-stage fintech and insurtech startups.
Low Zhen Hui, the managing partner of Artem Ventures, said in the release, "When we first met Nadira, we recognised Kiddocare's potential to magnify the care economy by empowering women to become highly skilled caregivers."
"Through the application of technology, caregivers have more options to not only expand their capabilities and knowledge, but also explore new ways to evolve their careers with Kiddocare."
Returning investors MSW Ventures Asia Fund X General Partner and ScaleUp Malaysia also expressed belief in Nadira and her vision.
"While we recognise that managing the gig industry poses challenges, as it is inherently subject to leakages and low stickiness, we think that Kiddocare's operating model is defensible," Jamaludin Bujang, Gobi Partners' Malaysian managing partner, said.
"As such, we believe it is poised to make a significant economic impact to the country. We're confident in Nadira and her team's ability to reach this ambitious goal."
Featured Image Credit: Kiddocare