The evening of September 30, 2023 kicked off with us getting lost inside Tamarind Springs in Ampang. But what followed at the Samadhi Carnival hosted by Samadhi Retreats was nothing short of a delightful soirée with good food, cool drinks, and great vibes.
Regarded as a scenic food destination serving Indochinese cuisine, Tamarind Springs is a part of Samadhi Retreats' vast portfolio that encompasses dining and hospitality brands.
Entering a tropical getaway
Located within Ampang's natural forest reserve, the venue featured four sections that took us on a journey to explore 80 types of canapés from six different award-winning restaurants and retreats by Samadhi Retreats.
Descending several staircases to the lower floor, we arrived at The Terrace that served Thai hotpot and grill bites. Much like lok-lok, we could grill and boil our choice of fresh seafood to pair with the station's tummy filler, fried meehoon.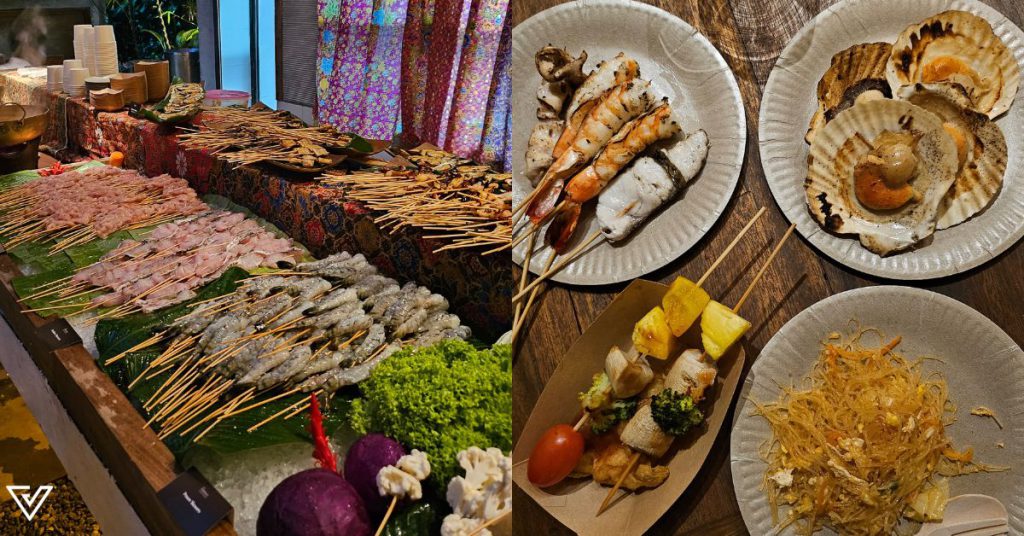 The dessert table was where we indulged in burnt caramel cakes, fruit jelly, and pumpkin coconut pudding.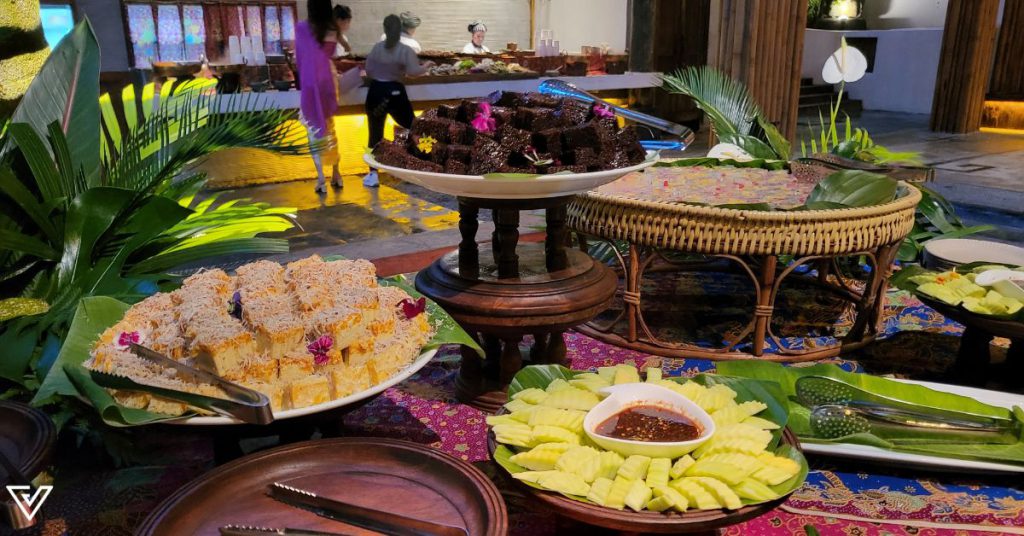 Around The Terrace were also a couple of bevvy stations, one for bottomless beer from Carlsberg, and the other where guests could try two complimentary wines from Fermented Grape Juice.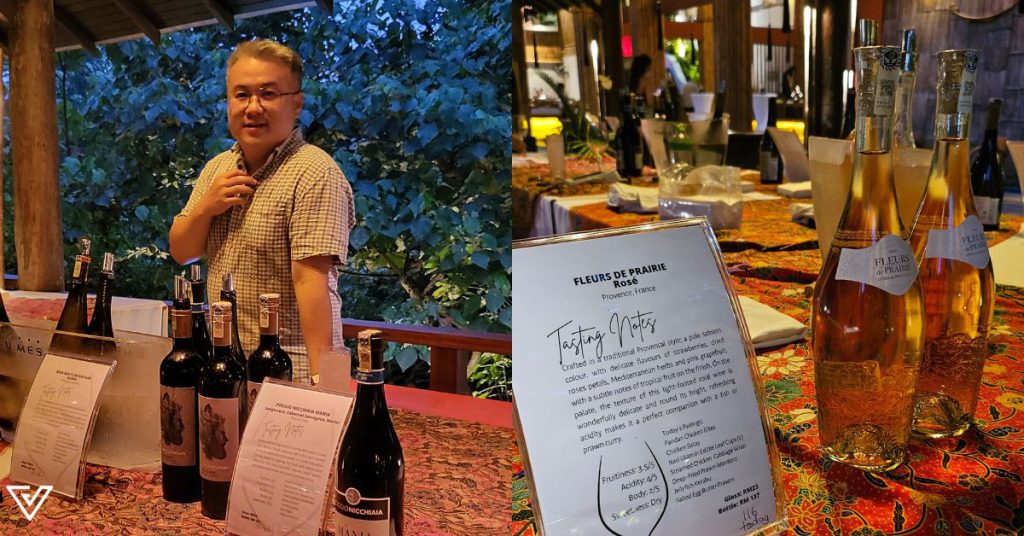 Downstairs at the water lily pond was Tamarind Hill's Thai and Shan cuisine booth. Here, servers prepared fried wontons and vegetable skewers by the deck, emulating the ambience of Thailand's floating markets.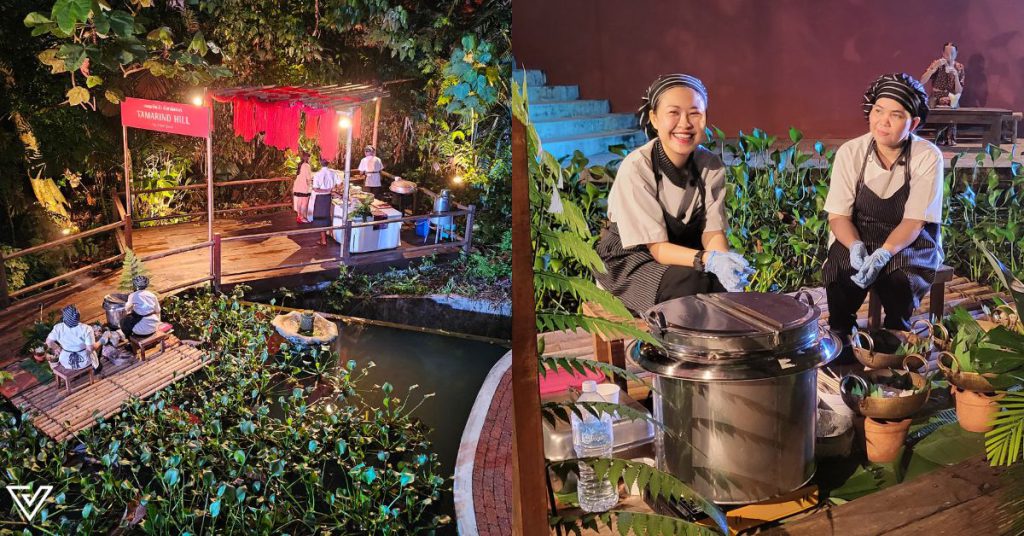 At the pool area, guests could refresh themselves with coconut water, handcrafted cocktails from SOMA and Sanctuary 38, or tuak from SunBorneo_Ragi.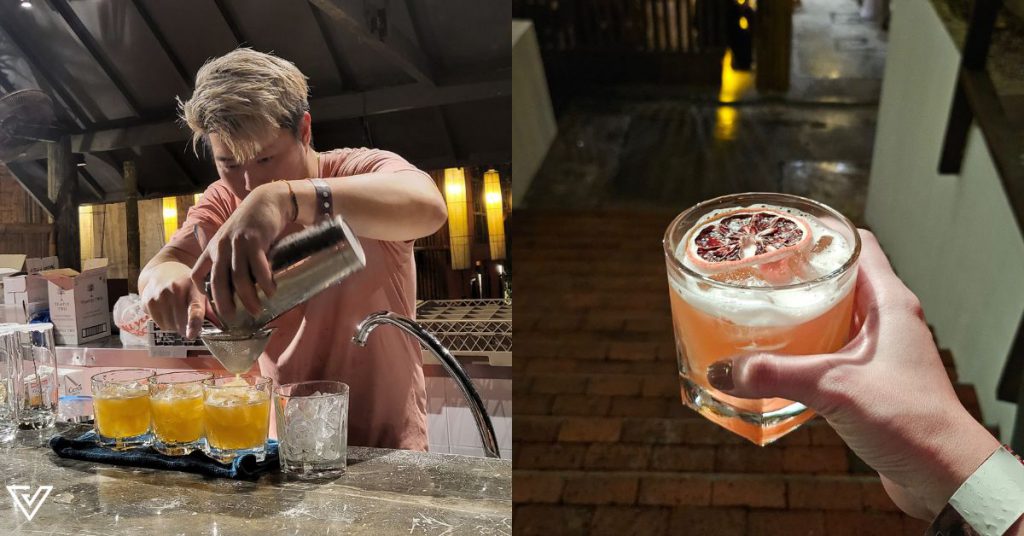 The Japamala Resort station served Spanish tapas like freshly made paella and bruschetta.
This section was also where tarot card reading booths were set up for guests to get a glimpse into their past, present, and future.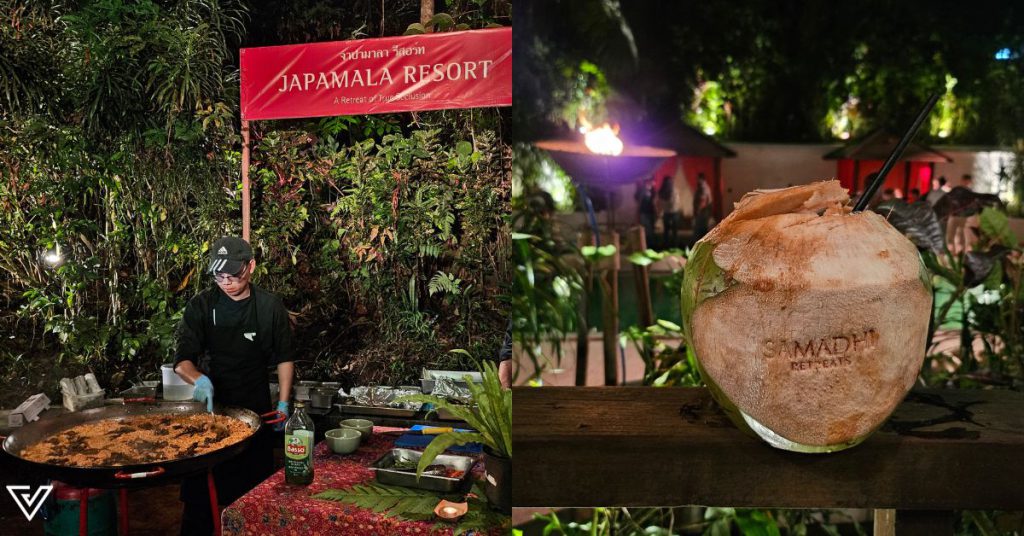 Finally, on the upper deck was Tamarind Springs and Villa Samadhi. Here, we filled our plates with Indochinese cuisine like fried rice, pandan chicken, nasi ulam, lemongrass prawns, and roti jala with chicken curry.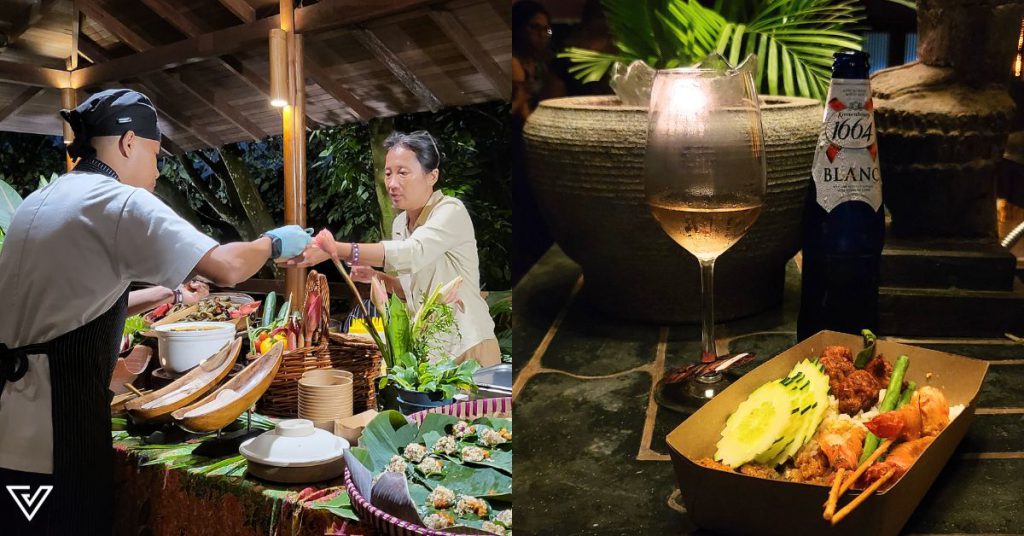 The Straits Wine Company offered complimentary wine tasters, as well as buy-one-free-one deals for purchases of their bottles.
Fun fact: The first Samadhi Carnival happened nine years ago, and it started off as a Wine Fiesta event together with Straits Wine company in Singapore.
For non-alcoholic refreshers, Alocha had sparkling kombuchas, while Minus 4° Ice Cream served indulgent and creamy scoops.
Guests could also adorn themselves with intricate and customised henna tattoos by the dedicated artist for the night.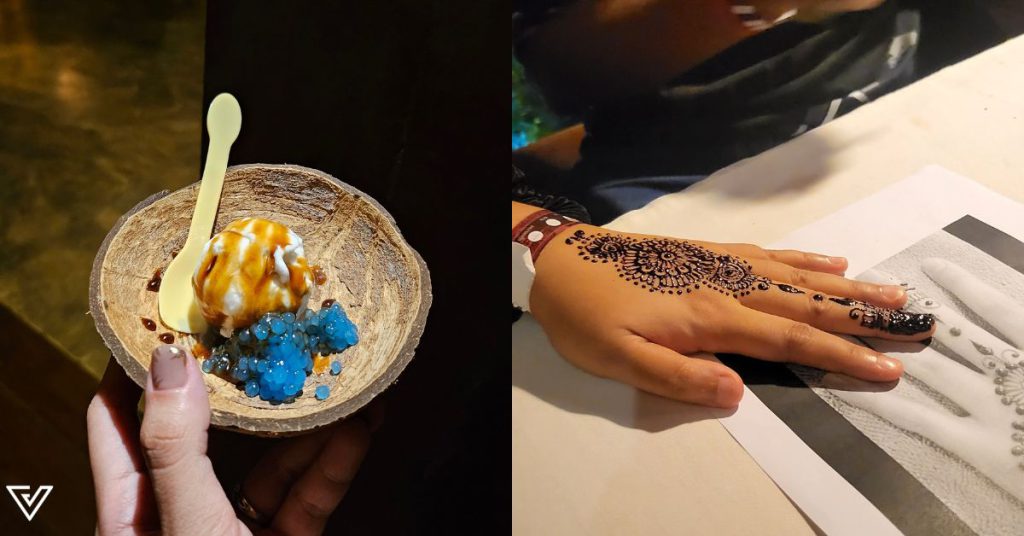 -//-
This year's Samadhi Carnival turned out to be quite a lovely experience that nicely featured the culinary offerings Tamarind Springs is capable of cooking up.
We appreciated the setup of the venue, where each F&B station was nicely scattered all around the alluring jungle-like retreat.
Despite the humid weather, this layout strategically provided plenty of breathing space to spread out the crowd, and not once did the carnival's social activities feel overwhelming, even to our party of introverts.
Not only that, walking around the venue made it feel like a serene escape, where we could take our time exploring the natural and architectural beauty of Tamarind Springs.
Exiting the venue, we snaked through the same path where we originally got lost earlier that evening. 
As the carnival's great vibes continue to linger in our minds, we once again extend our thanks to the Samadhi Retreats team for their gracious hospitality at Tamarind Springs. Our warmest congratulations also go out to them for putting together the wonderful event!
Learn more about Samadhi Retreats here.
Read other articles we've written about F&B businesses here.
All Image Credits: Vulcan Post