I can't remember when I first became a Junji Ito fan, but by this point, I'm fairly certain that I've read through most of the prolific mangaka's stories, at least those that I can find online.
So I was ready—mentally, emotionally, and physically—to take on the Junji Ito Horror House at LaLaport BBCC a day before its official public launch.
…Or so I thought, until I was made to grip onto a length of thick rope to keep my group together before we began our descent.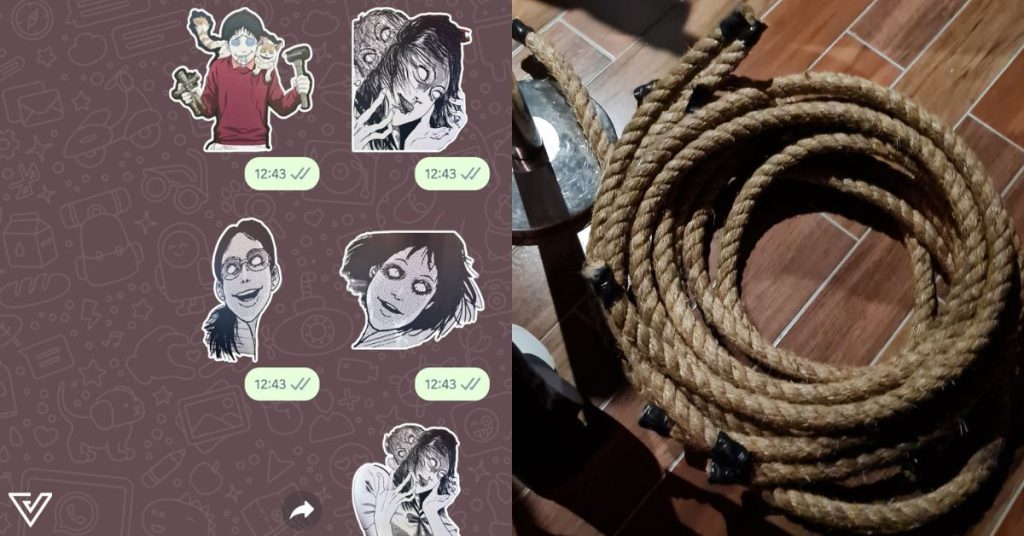 What did I just get myself into?!
(Some spoilers ahead.)
Time to make new fiends—erm, friends
The Junji Ito Horror House is the first of its kind in Malaysia (and actually Southeast Asia) to bring the mangaka's work off the pages, thanks to Malaysian creative event agency, Adnology.
The Adnology team told Vulcan Post that it took them over nine months to finalise everything, from the initial concept to room designs, building sets, sourcing props, and ensuring attention to detail.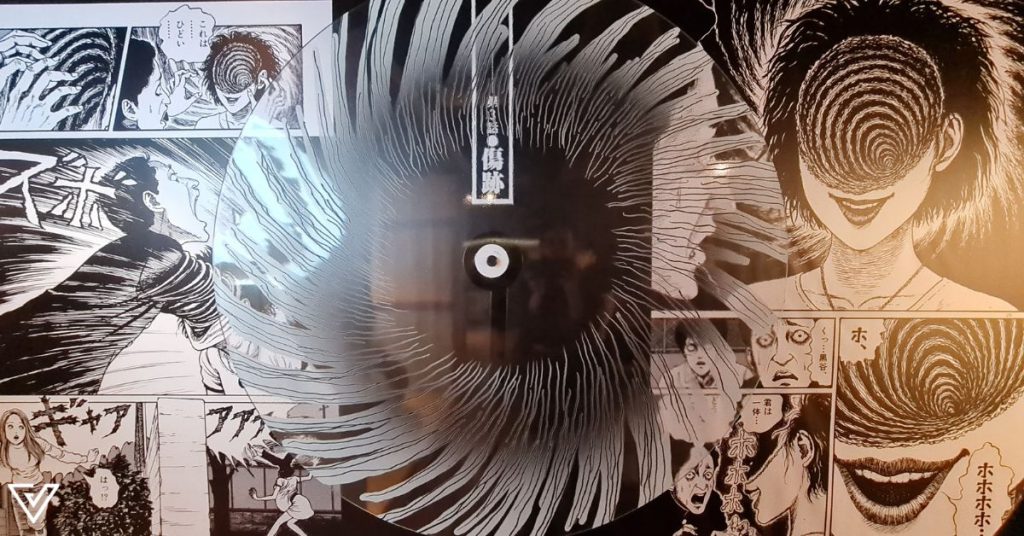 It's envisioned to be an immersive and interactive experience, and it's split into three halls.
Hall A: Hall of Vengeance builds the experience around Tomie, the manga Long Hair in the Attic, Library Vision, Unendurable Labyrinth, and The Tunnel.
Meanwhile, Hall B: Ville of Evil features probably the most irritating Junji Ito character, Soichi, along with the manga The Groaning Drain, Headless Statue, Hanging Balloon, and The Bully.
Both of those halls then end in Hall C, where you can get up close and personal with the making of Junji Ito's works, as well experience Uzumaki for yourself. There's also a merchandise store if you want a Tomie umbrella, a Soichi acrylic display, or some figurines, among other items.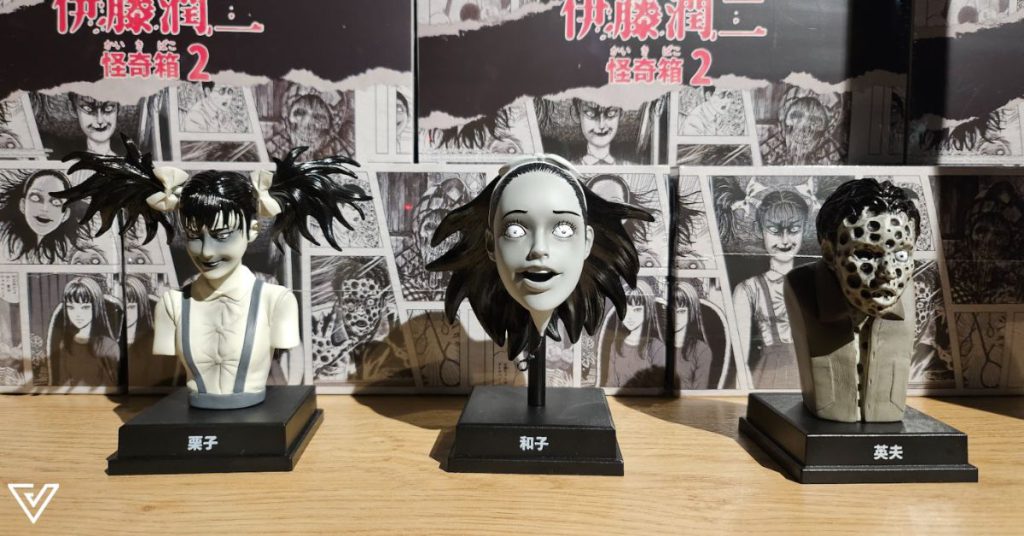 Hall A and Hall B start off with something to set the mood, which was a nice touch. Tomie's disturbed thoughts were spoken aloud in Hall A, and the gist of it is that she wants you to stay with her… forever. In Hall B, Soichi, ever the prankster, makes his nasty musings known.
We listened and watched with bated breaths for the scares that would inevitably follow.
At some points in the halls, you'll also have to make a decision on which direction to go next. Not a new concept when it comes to haunted or horror houses, but an effective one in creating suspense nonetheless.
When we were presented with three doors to pick from, we bumbled for a while in confusion. All the while, I was just waiting for something to crop up and scare us during our standstill.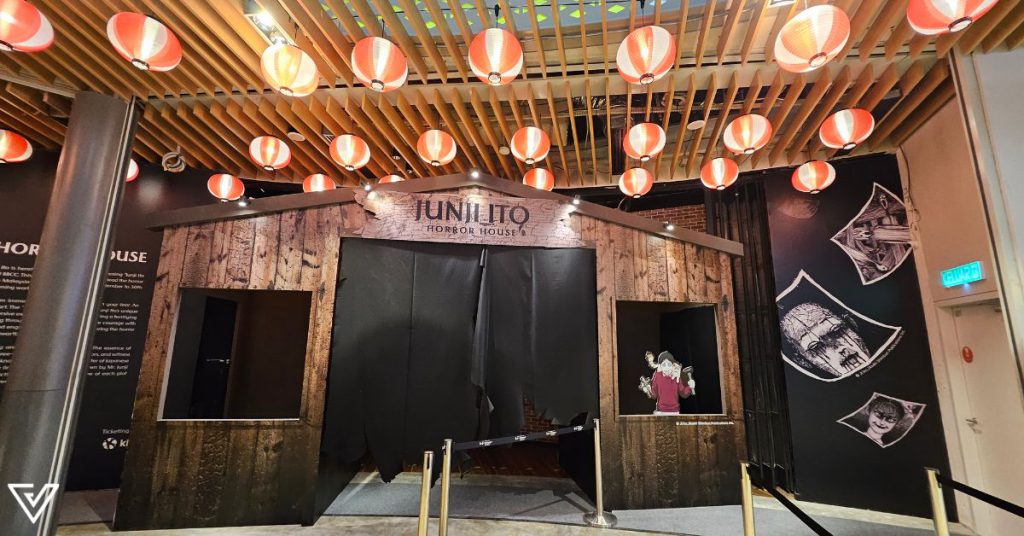 Luckily, our brave, unofficially appointed group leader walked up to each door, peered through them (a big no-no in traditional horror media), and made the decision for us.
One of the best elements of the Junji Ito Horror House was undoubtedly the gorgeously-made props.
The decapitated and eerily oversized head of Chiemi, the main character in Long Hair in the Attic, was just hanging out in a corner as we walked past.
Elsewhere, quivering legs in a bathroom setting was all that was left of Shinri from The Groaning Drain, who was being sucked into the shower drain.
We simply wished we had more time to admire the props in detail.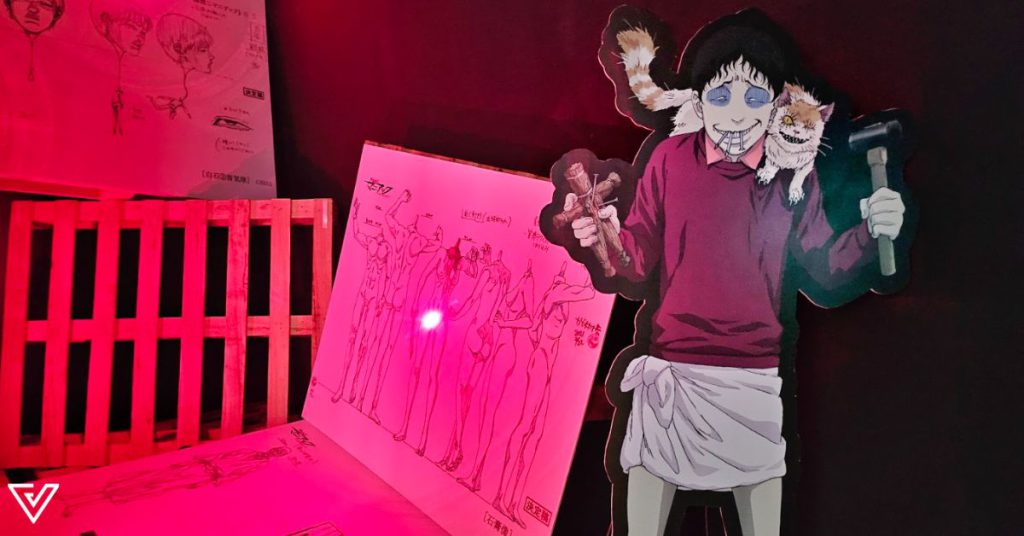 But perhaps better than the props in really getting the scares across were the live actors. To name a few, two-faced Tomie, Kuriko from The Bully, and a monk from the Unendurable Labyrinth easily got our hearts racing.
The live actors gave it their all, and received their reward in the form of shrill screams from our group (ahem, mainly from my boss, Sarah).
Worth it?
All that said though, there were a few things we wished could've been done better still.
Firstly, the organisers should have briefed us not to rush through the experience, because it actually takes time for the live actors to work through their entire routine and build up to the climax.
If you rush, you'll miss the crux of the experience.
We also wished there was more immersiveness, considering how the Junji Ito Horror House markets itself as an immersive experience.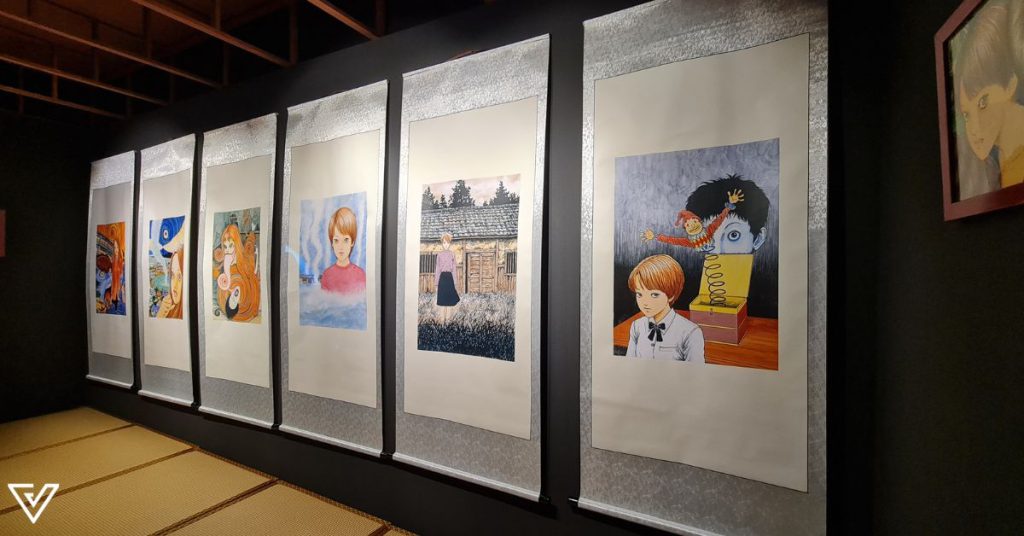 Some parts of the halls felt like just an art gallery at times, since the props didn't move, and all we could do was admire them quickly.
Understandably though, since this is just a temporary exhibition, there are limitations to what the organisers can do with the space they have.
I think the Junji Ito Horror House might actually be scarier for non-fans, as they wouldn't know what to expect. For fans, it's a chance to experience Junji Ito's work in the flesh, which is more exciting than it is terrifying (but I can only speak for myself).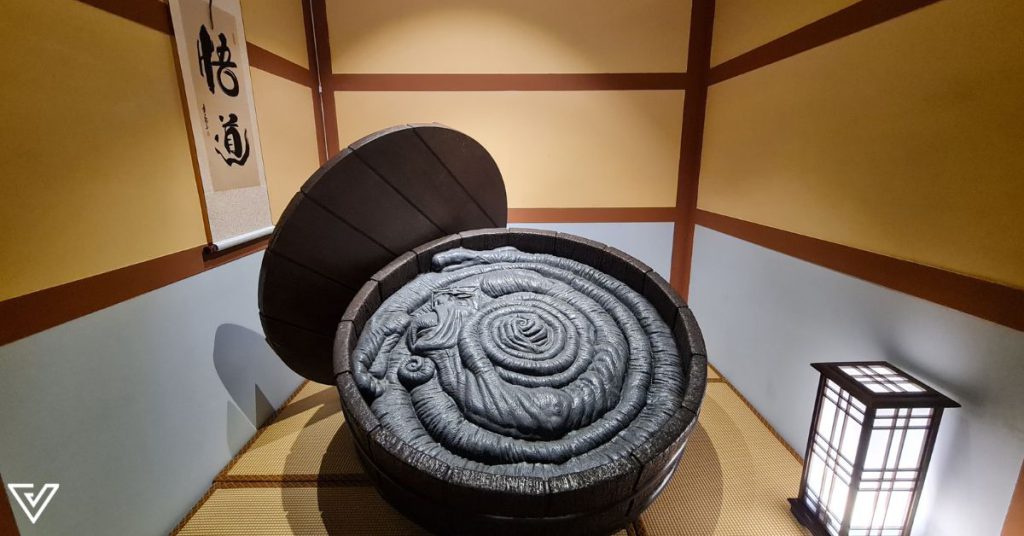 So, is this exhibition worth going to?
I'd say yes, if only because this is a rare treat for fans to better appreciate the mangaka's work. The plus point is also that it's a faithful recreation of the source work.
There's something for non-fans too, since it's a slight departure from other horror house exhibitions like The Conjuring Universe Tour (our review here), which is ongoing at The Curve.
As the Adnology team put it: "It's not just about jump scares and monsters; it's about the primal, psychological fear that Mr. Ito is renowned for."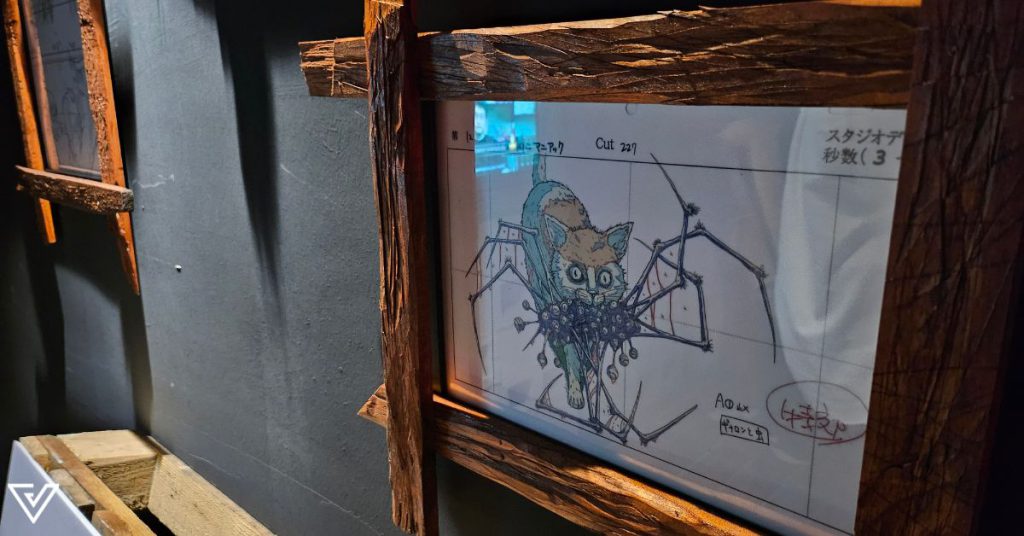 Some quick tips for those who are interested in going:
Wear comfy clothing and shoes that you can easily move around in.
If you have belongings or big bags with you that you don't want to carry around inside, use the lockers outside before queueing.
Take your time moving through the exhibits so you can get the full experience without missing details or live actor performances.
Don't hesitate to scream! That's where all the fun lies.
The Junji Ito Horror House exhibition runs from September 28, 2023, to November 30, 2023, and you'll find it on LG1 next to Burger King at LaLaport BBCC.
Tickets are available on Klook and their prices are below:
Weekday
Single Hall – RM49
Double Hall – RM79
Weekend
Single Hall – RM59
Double Hall – RM89
Bundle
Single Hall (4 pax) – RM249
Double Hall (8 pax) – RM498
Learn more about the Junji Ito Horror House here.