A relatively new Asian fusion eatery has graced the Melakan food scene. Paying homage to its location Jalan Kampung Hulu, this spot is called Campung O'oloo—the British transliteration of the street.
If you're a foodie in Melaka, you must have tried at least one of its founder's other haunts, Eat at 18 and The Curly Tail. I myself have patronised both of Eli's restaurants.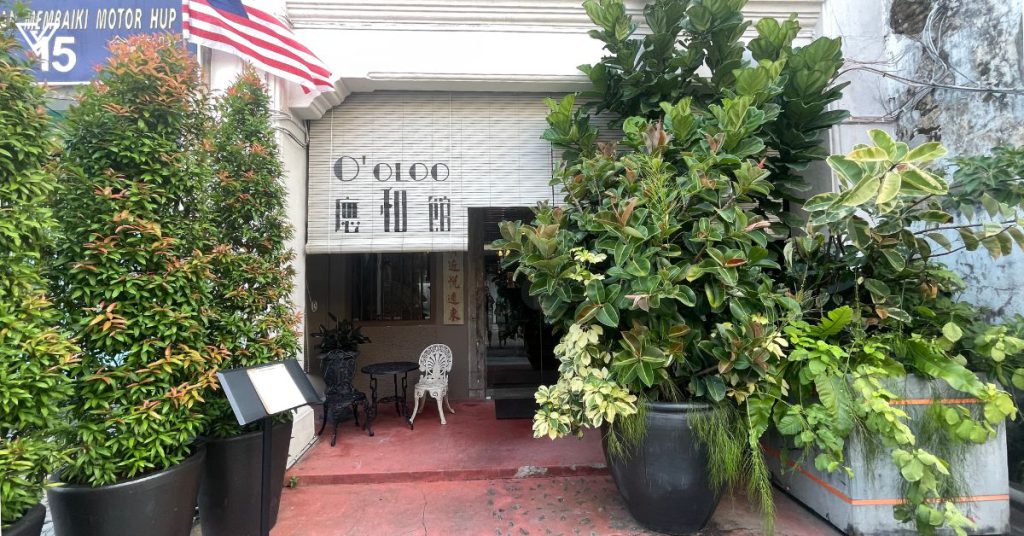 If you weren't in the know of her serial foodpreneurship through word of mouth, chances are you wouldn't really be able to tell that the businesses are connected, as Eli appears to be a rather private person.
But visiting Campung O'oloo in early September for dinner with my family, I was able to meet up with the founder and learn about her entrepreneurial journey.
Before sitting down for a chat, though, she gave me a brief tour of her new space. She revealed it had been quite expensive to renovate the entire space, considering how old the building is.
Prior to becoming a restaurant, the space had been a huay kuan (meaning clan association). My mum told me that she used to visit the location to receive scholarships.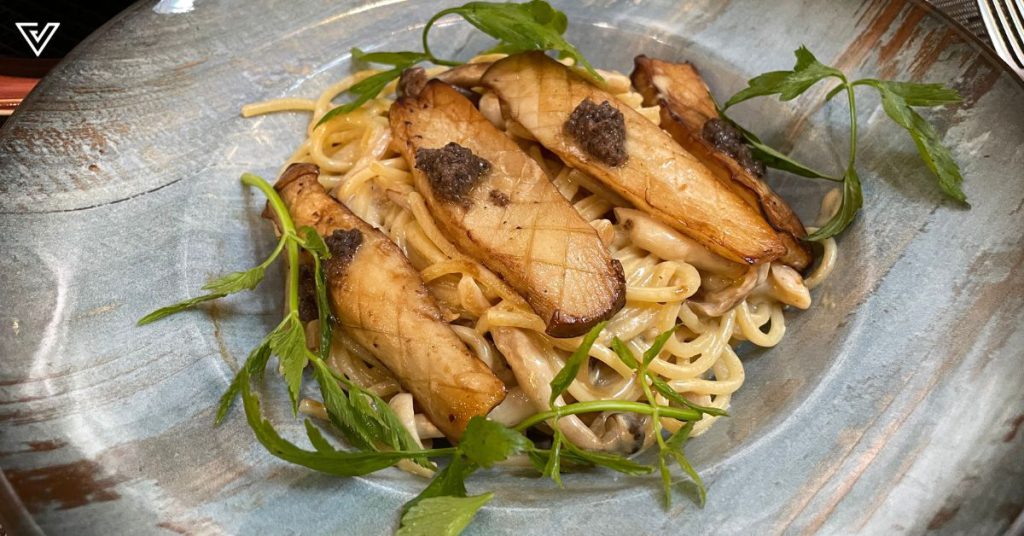 Some souvenirs from its storied past have been left by the association, and Eli used this as décor upstairs, mixed in with elegant and modern pieces.
It'd be easy to dismiss the spot as another Instagrammable eatery, designed with aesthetics as a priority, but a conversation with Eli would reveal otherwise.
Authenticity at its core
Back in the 90s, long before the existence of Eat at 18 and The Curly Tail, Eli, who had long been a foodie, actually ran a cafe serving Western food.
"After a few years, I felt like we needed to learn more, but there were so many things I didn't know," she shared.
At the time, workshops and online classes weren't a thing yet. Eli said that people used to be a lot more protective over their knowledge and interests, and weren't as keen on sharing their knowledge.
To pick up recipes and skills, you simply had to start from the bottom, such as being a helper, server, or dishwasher.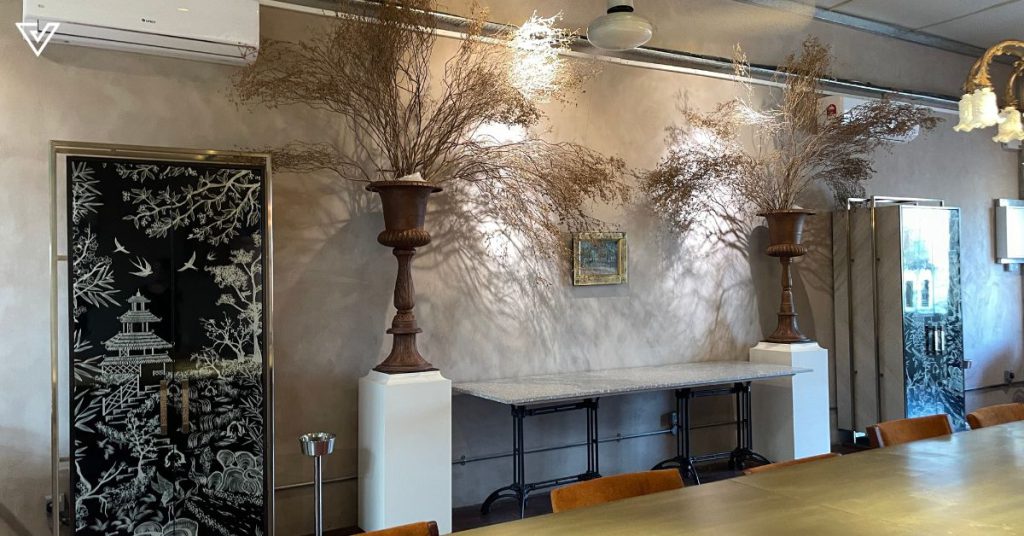 So, she closed up shop and went to England to study baking. After coming home from England, she set up Eat at 18, then The Curly Tail a few years later.
The way she operates these restaurants is quite different compared to how things used to be.
"My ethos is—I'm the lazy kind," Eli admitted with a bright laugh. "So, I teach. I teach others, so they can do it in my place."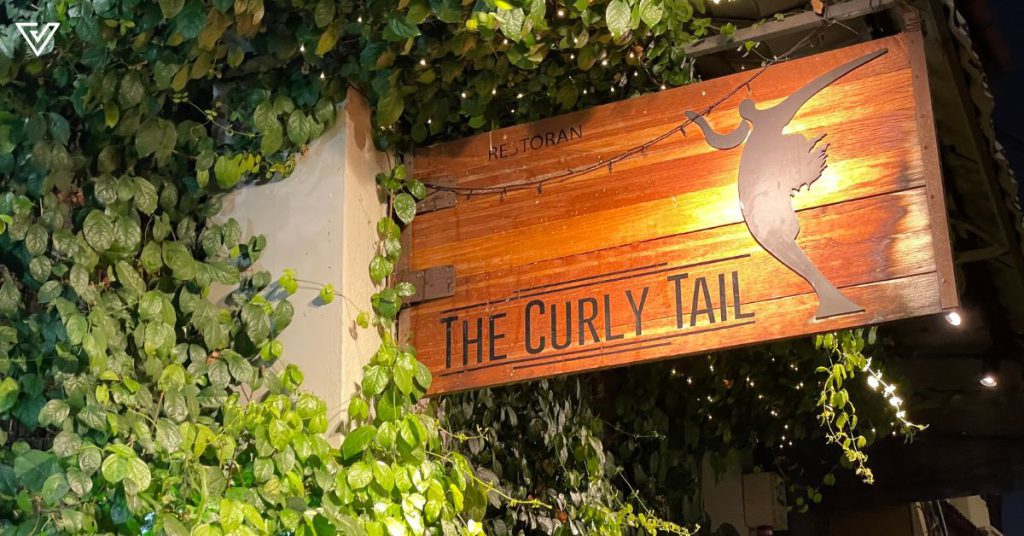 The rest of our conversation would prove this mindset. Eli would reiterate the importance of passing down knowledge, and as much as she jests, the reasoning goes beyond so-called laziness.
Rather, it's about preserving authenticity.
"You have to teach them. You'll get old eventually and if you don't teach, things will get lost," she said at one point.
For instance, take the case of Campung O'oloo's oxtail soup. My dad, a man who's not necessarily ripe with praises when it comes to food, had marvelled at its authentic and supposedly nostalgia-packed taste.
Relaying this to Eli, we learnt that this soup comes with a story that might just be the origin of Eli's modus operandi.
Apparently, she had learnt the recipe from an old uncle who used to work at that Western café she opened in the 90s. At the time, she hadn't been keen on learning the recipe, believing that cooking it was under the uncle's jurisdiction.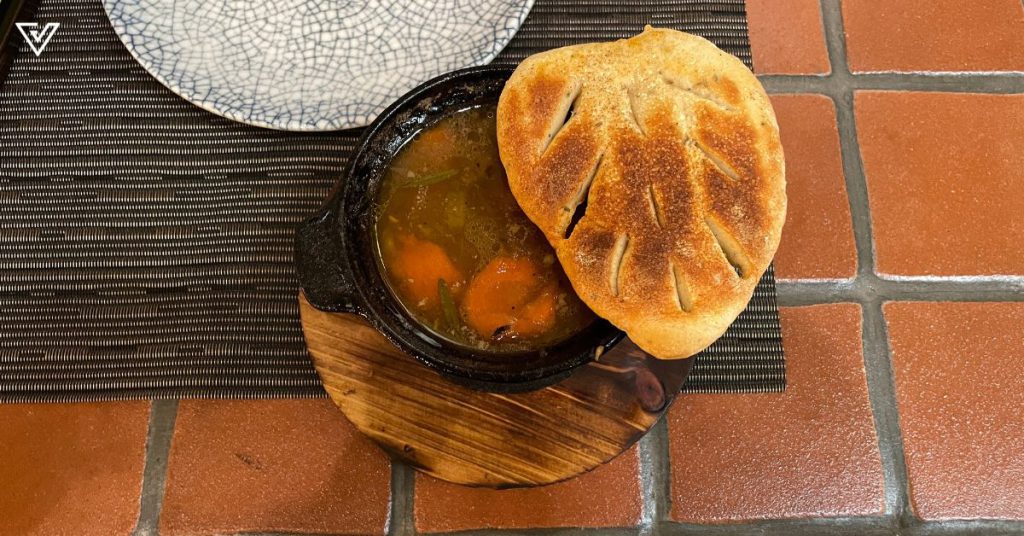 But he insisted, so she did.
The uncle has since passed, so if he hadn't been so persistent, this authentic recipe would've been gone, and my dad wouldn't have been enjoying such a hearty bowl of oxtail soup.
Empowering the next generation
When asked about why she decided to start new brands, she answered by calling over Campung O'oloo's head chef, Jason, a young 20-something man who joined us for the rest of our conversation.
"This is why I open new restaurants—because they're all working very hard," she explained. "I need to give them more opportunities to grow."
But, if that's the case, I wondered why talents such as Jason himself didn't want to just come out and start their own businesses.
To that, Eli said, "At this point, this can be considered his own store."
Jason agreed, revealing that youngsters like himself working at Campung O'oloo (and Eli's other establishments) aren't there just to clock-in and clock-out—in fact, they are essentially partners of the business.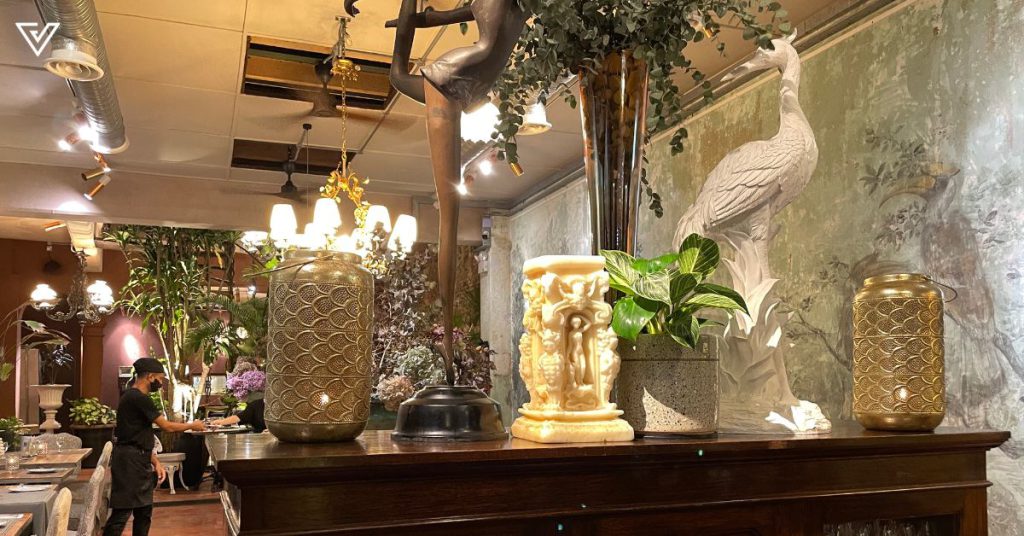 As such, they have more motivation and ownership over what they do.
"I saw a future here," Jason explained his decision to join the team. "In the past, I didn't really know what to do, but after learning. Yes, this career path is difficult, but I can see my future."
Jason pointed out that many young people nowadays want to be their own boss, but if that's the case, who's left to actually do the work? That's why he believes a system like Eli's in place where he can grow to become a partner is better for him.
But before all these youngsters joined Eli's team, she had started Eat at 18 as a small venture where she was just concerned about making her own ends meet.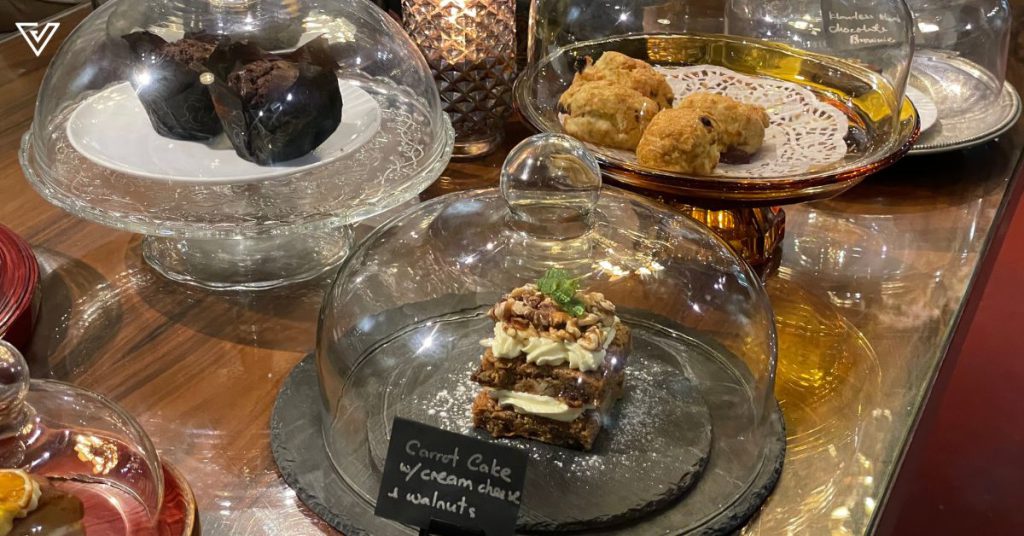 Somehow, though, she got the opportunity to open up her second restaurant, The Curly Tail, alongside a couple of business partners.
Here, she learnt that when a business is small, you become quite limited in what you're able to explore as well as the talents you attract, since there are no opportunities for growth.
So, she started to grow the business bit by bit and was able to see a positive outcome.
And now, she wants to give the next generation a taste of that.
"You guys are young, you still have so much further to go," Eli expressed. "For me, at this point, how much more can I do? I can't always be hogging the spot. Once you've hit the peak, you need to walk downhill."
Respecting the food
When asked about what sets their restaurant apart from all the many other eateries in town, Eli shared that it's all about their core principle of giving people real, genuine food with a real, genuine taste.
This means using real quality ingredients, which might result in higher costs and more expensive dishes, but that's something Eli is willing to take a risk on, believing that the more educated consumer of today would be happy to pay the price.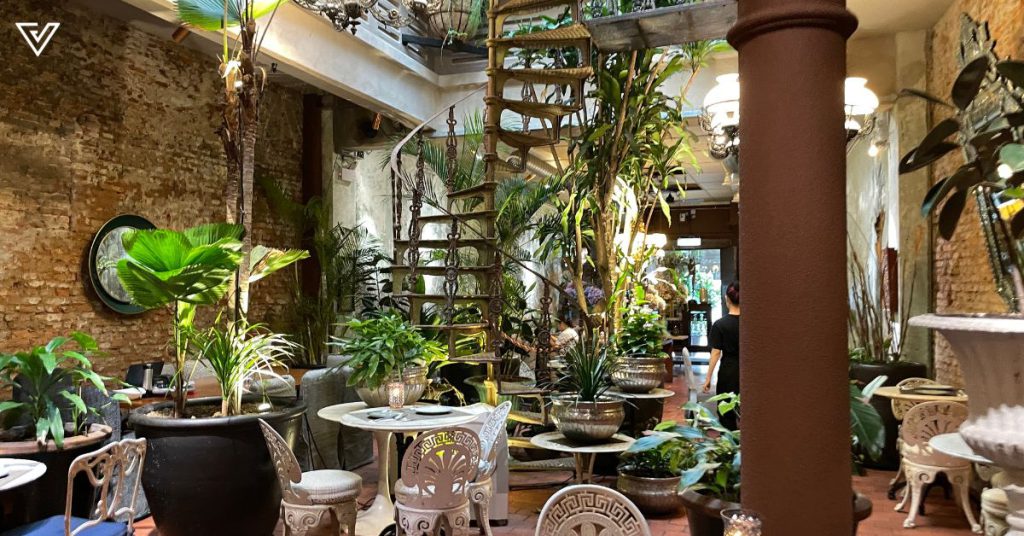 "Customers will be able to tell the difference," she said. "They will tell, and they will speak for you. What they say is more than what I say—them saying one word is better than me saying a whole paragraph."
Of course, the nice environment that Eli tends to provide at her eateries also helps, but it ultimately comes down to the food's quality.
I've dined in a fair number of places in Melaka, and I honestly can say that the one thing that does stand out about Campung O'oloo to me is its dedication to serving quality food—from Eli to Jason to her whole team.
Not just another Instagram-worthy spot in Melaka, beneath the surface of Campung O'oloo is an intense commitment to preserving the love for quality flavours, something I can honestly say isn't actually easy to find in the historic town where good looks often come above good food.
"Treat your food seriously. Give people real food. Don't try to cheat and cut corners," Eli had said. "That's it."
It really is, isn't it?