Wandering around Melaka, I came across a storefront not too far away from Jonker Street that caught my eye.
"Something is brewing, just take a sip," one poster read. My interest piqued, I approached the store, and saw a little flyer promising an omakase experience. But not just any type of omakase experience.
Called Fei Coffee Bar, this spot was offering a coffee omakase experience. This, I found out through a Google search, isn't completely unheard of. Specifically, a spot called Toothless Coffee in KL offers it on weekends.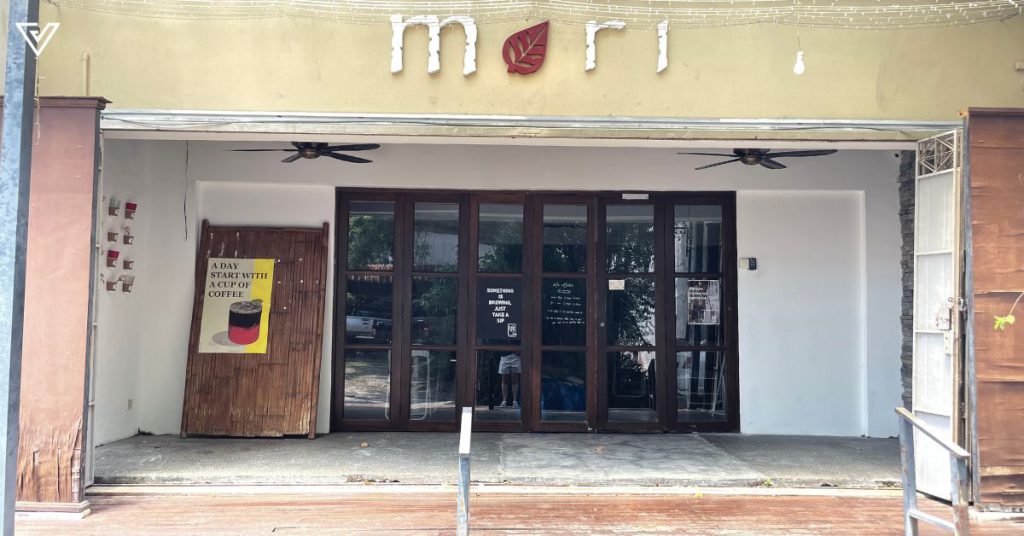 But as far as I know, Fei Coffee Bar seems to be the only one actively doing it in Melaka.
The store had been closed at the time of my encounter, but it remained on my mind for the next few hours. So, impulsively, I made a reservation for 3PM that very day, too curious to only wonder just what this experience would bring.
Kickstarted by the pandemic
With the push of a button, a lady welcomes me into the quiet store on a Thursday afternoon.
The coffee bar is located on the ground floor of Mori, one of many quaint guest houses around town. For those looking to visit, keep in mind that there's no big signage for Fei Coffee Bar itself, only a plaque reading Mori.
Omakase, for the uninitiated, means "I leave it up to you" in Japanese. It has become synonymous with dining experiences that comprise dishes selected by the chef themselves. Here at Fei, those "chefs" are Kobe Ng and Liew See Yen.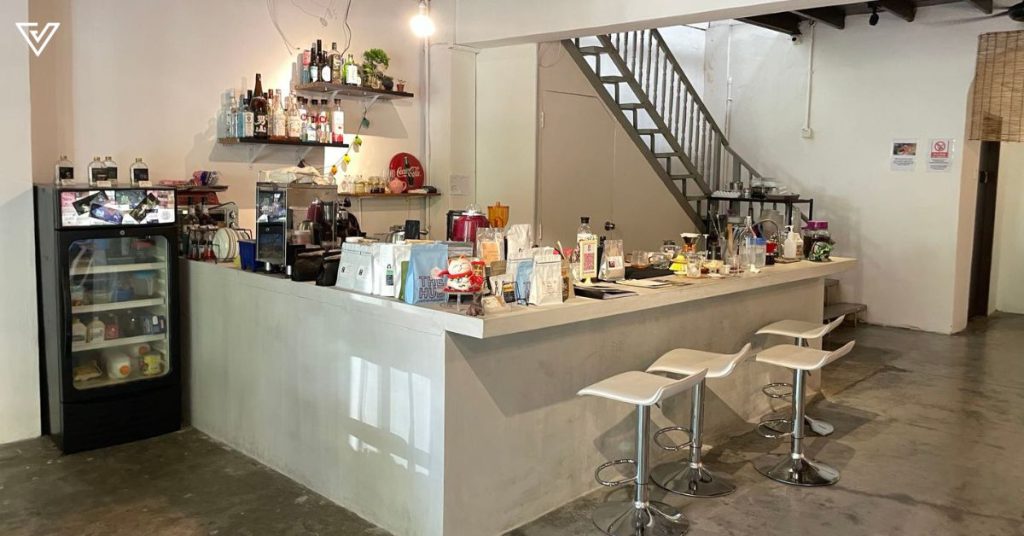 A coffee omakase, as you can imagine, means the same thing, but instead of courses of food, it's coffee drinks. Fei Coffee Bar offers two omakase options—a RM99 per pax one and a RM179 one for couples.
Being the only person in the store that afternoon, I was lucky to be able to get the undivided attention and service of the young couple running the space.
I learnt that the business started during the pandemic, as many have. But even before that, the owner had been working in the F&B scene for about eight years, and was already an avid coffee drinker.
Having "played" with coffee a lot at home, they slowly accumulated various equipment, and started an online shop selling cold brew coffee during the lockdowns.
"From the start, we just wanted to bring out the original flavours of coffee—that's it," he said. "But to express this to the consumers, we felt that we needed to express it in a more unique way. So, omakase."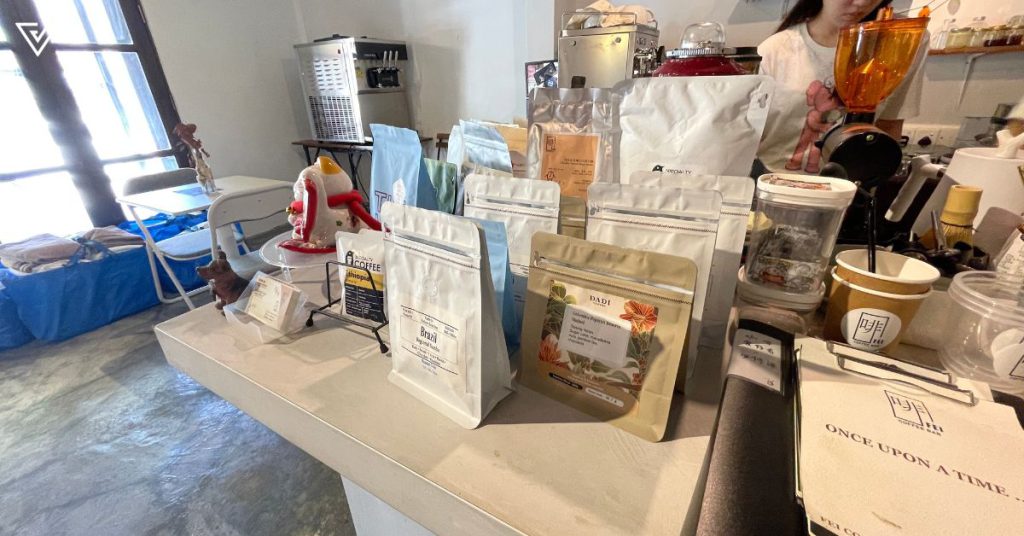 The two were based in KL previously, but decided to come to Melaka.
"There's a pretty practical explanation," Kobe said. "First, I'm from Melaka. Secondly, costs are lower here."
He also believes that Melaka is home to many coffee shops nowadays, but he thinks many of them lean into the quick, grab-and-go concepts.
Although I have encountered a handful of other coffee shops in town that also champion a slower-paced ambience, it's true that more often than not, there is a sense of hecticness to cafes I've visited.
The whole point of starting Fei Coffee Bar, he elaborated, was to enjoy coffee without stressing over the commercial side of things.
"The main thing is, the reason why we do these special blends is because we want to let non-coffee drinking people slowly begin to enjoy the nuances of coffee."
Leaving it up to the expert
Starting our session, he presented a bag of coffee beans, telling me that our course for the day will all be using the same single-origin bean, but in different methods of preparation. There are also two different roasts—one lighter, one darker.
"Yunnan red wine in the sun", the first roast was called. It was grown at an altitude of 1,600 metres and comes from the Catimor variety.
These things didn't mean very much to me, admittedly, but what stood out to me was the flavour profile—pear, raisin, dried cranberry, maple sugar, strawberry, and wine.
Could all these flavours really be emulated by a coffee bean…? I wondered.
"Would you prefer a cold or hot drink?" Kobe asked.
"I'll leave it up to you."
And so, we began with a hot drink, or really, two hot drinks. Prepared via Aeropress, I was given a black coffee and a latte version.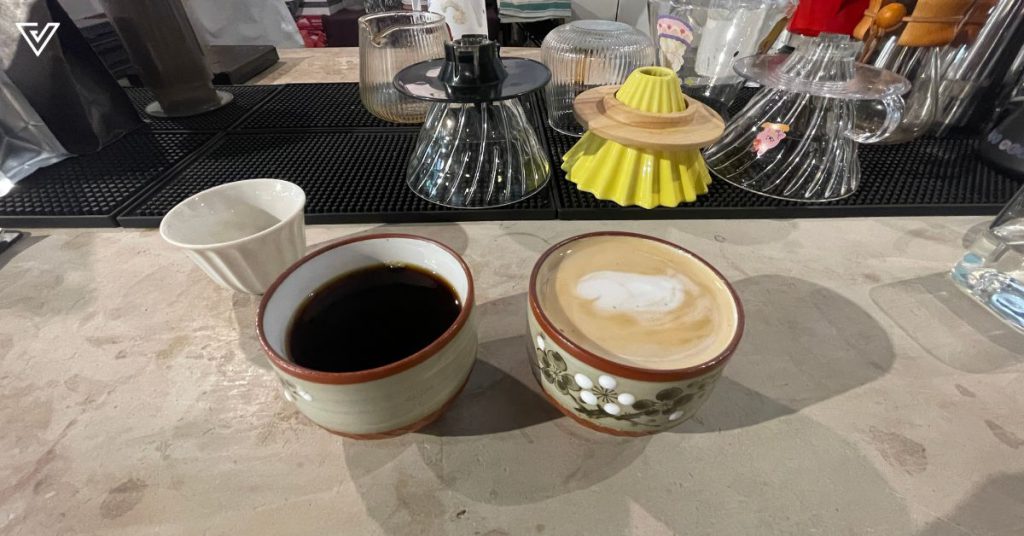 As a lover of all things milk (I am grateful every day for my lactose tolerance), I was fascinated to find myself more drawn to the black cuppa rather than the latte.
While I wasn't able to pull notes such as pear and maple sugar from the sip, I was pleasantly surprised by the nuanced, wine-like taste that coated my tongue. It was acidic, yet not sour.
Next came an iced drink, prepared with some fruity fermented vinegar concentrates. Namely, Kobe used pomegranate and a black raspberry concentrate.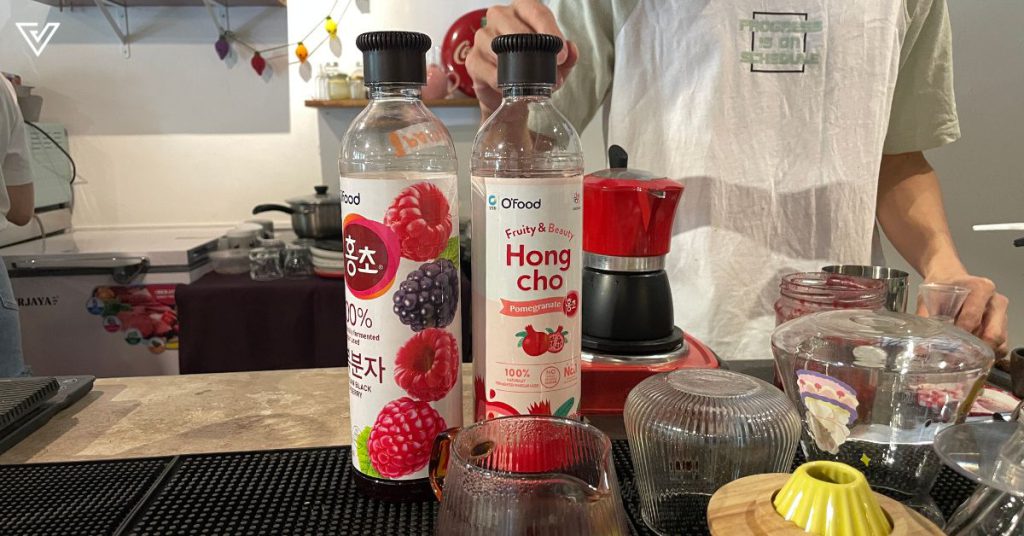 The result was something fruity and refreshing with a perfect touch of tanginess. Underscoring the mixed drink was the mild and elegant flavour of the coffee.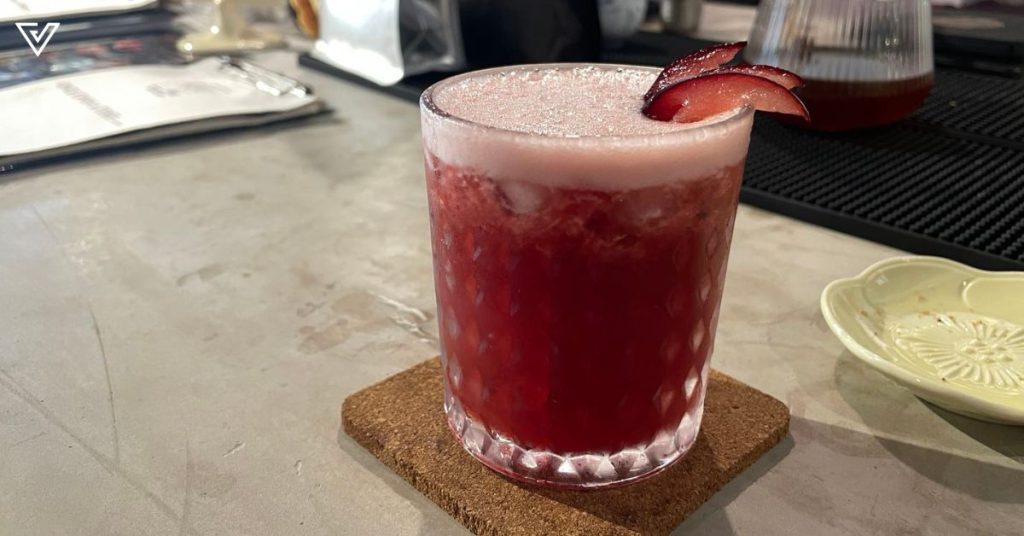 The promise of a dessert came in the form of a tiramisu, made right in front of me.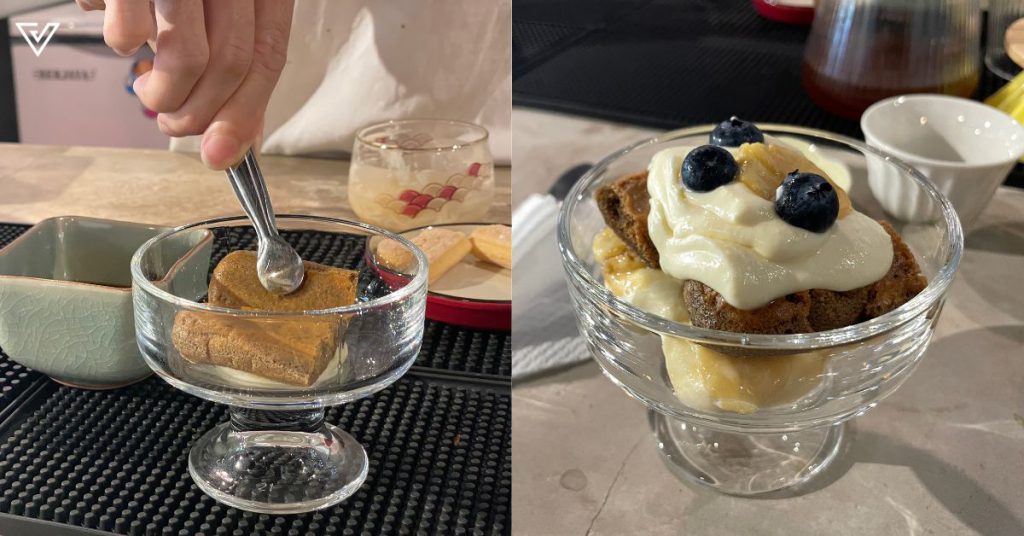 The ladyfingers, which were dunked in coffee (still using the same beans from Yunnan, but a darker roast this time around), was absolutely delicious and really highlighted the wine-esque flavours from the coffee. This was further punctuated by the rum incorporated into the whipped cream.
I'm no tiramisu expert, but I loved every part of this dessert. The only gripe may be that the caramelised banana tasted overly ripened, but even then, it worked with other flavours well.
While the RM99 price tag seemed a little steep at first, after experiencing the course, I actually found it to be reasonable, and even affordable if I'm honest.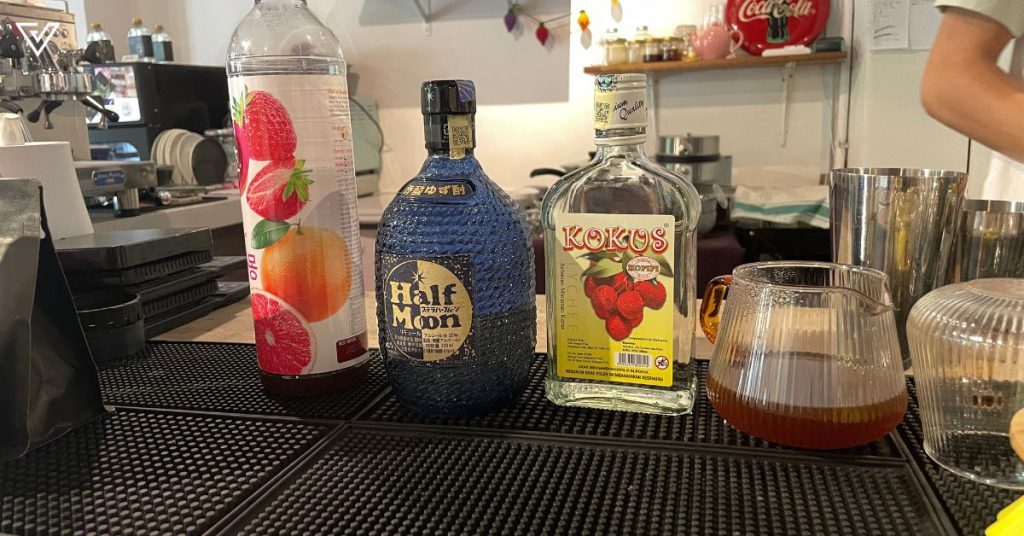 We finished the session with an alcoholic concoction. Using Kokus Lychee (an old local flavoured vodka brand), a Half Moon Yuzu (a Japanese liqueur), and a strawberry and grapefruit Hong Cho, I'd say the strong liquor here did mask some nuances from the coffee, yet, it worked.
Admittedly, the four coffee drinks (plus the other coffee I had in the morning) did keep me up past my bedtime, but it's a price I was willing to pay for the fascinating experience.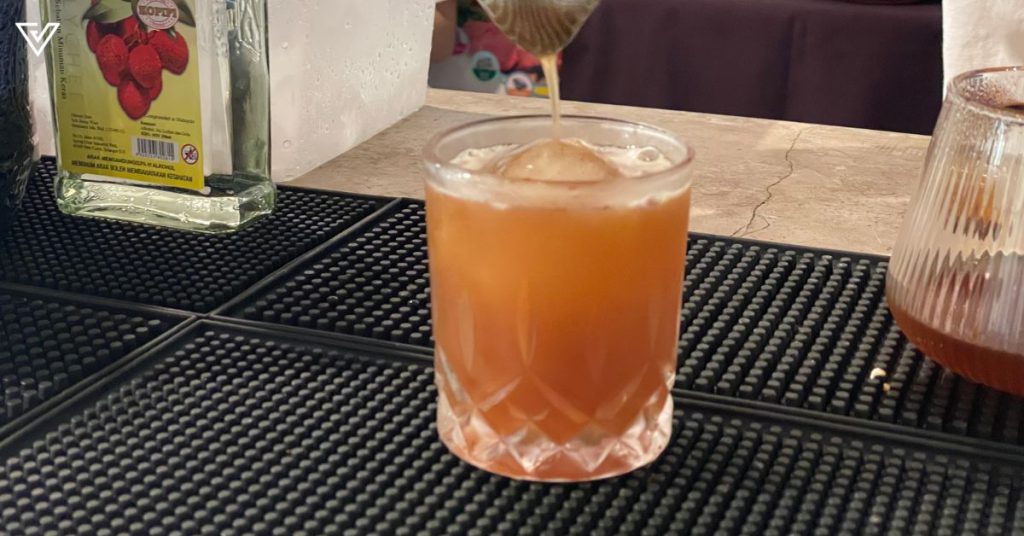 Slow down, you're doing fine
In a world where coffee is more commonly enjoyed as a pick-me-up, Fei Coffee is one of those spots that wants you to slow down to a nice cuppa.
It's nothing over-the-top, and there's no air of pretentiousness. Just a genuine place with genuine people who want to share the craft of a good brew and the versatility of coffee.
Fei Coffee is ideal for those who are new to coffee as well as enthusiasts alike. Although quiet, the owner is very generous with his knowledge, and his respect and love for coffee is contagious.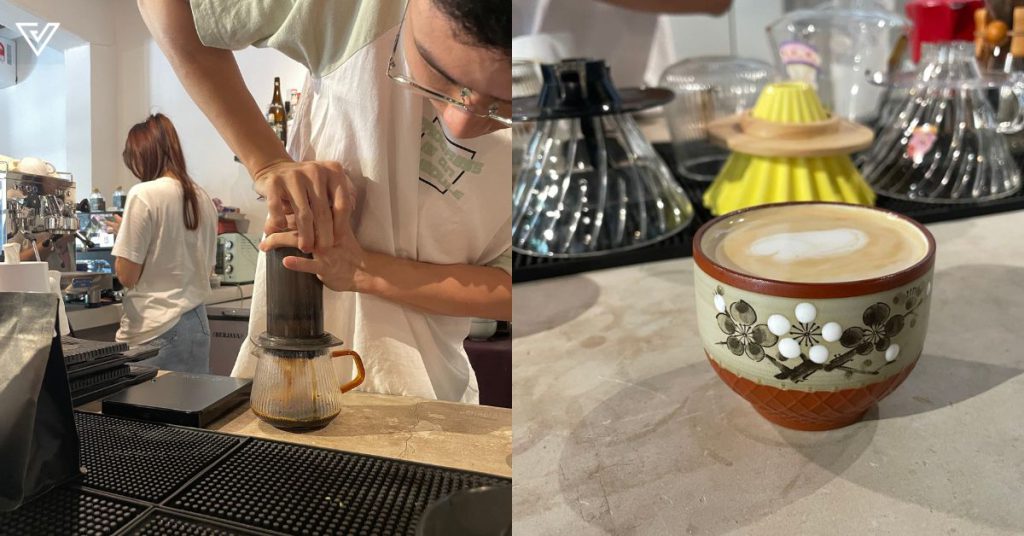 Even if you're not looking for an omakase experience, Fei Coffee Bar's regular menu also has a lot of interesting drinks you can order. It has a selection of cold brew alcoholic beverages as well as desserts such as Taromisu (a yam-flavoured take on tiramisu), chocolate cheese cake, and croffles.
That said, Melaka's coffee scene has been growing over the past years, and many places also serve unique drinks and desserts now. It feels like there's a speciality coffee store at every corner, especially in the city area.
"I think it's different," Kobe said about Fei Coffee Bar. "Compared to those more commercialised businesses, I think… we're a bit different. So, we shouldn't have this problem."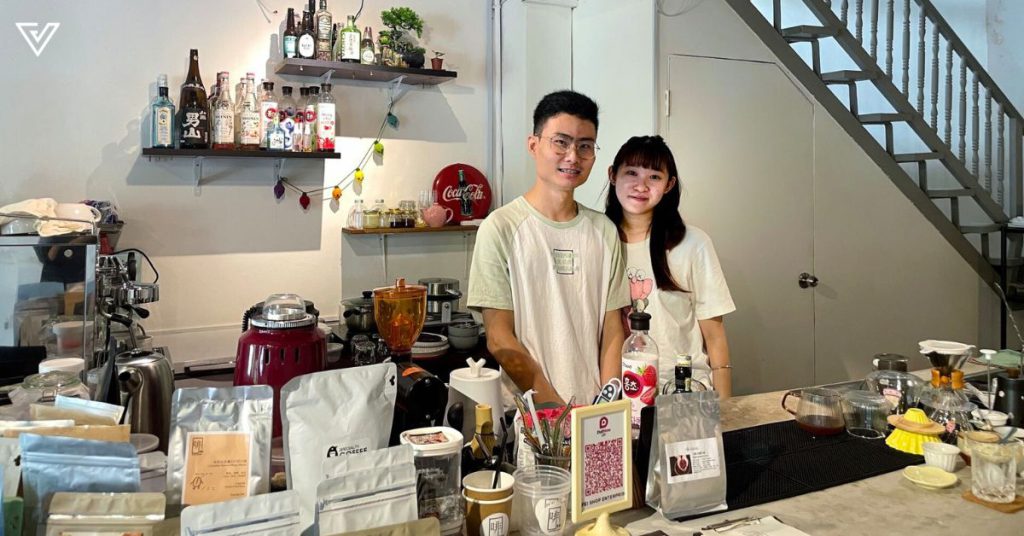 I'm used to talking to ambitious entrepreneurs who share great growth plans and dreams, and while I do encounter small business owners who endeavour to stay small, Fei Coffee Bar's owners really, really seem to want to stay a hidden gem.
And honestly—having spent a quiet afternoon with them enjoying cup after cup of coffee (and a delicious mooncake on the house to end)—same.
Learn more about Fei Coffee Bar here.
Read other articles we've written about Malaysian F&B businesses here.