The 2024 Budget has been tabled on October 13, 2023, by Malaysia's Prime Minister, who is also the Finance Minister, Datuk Seri Anwar Ibrahim.
If you missed it, not to worry, as we've compiled the must-know topics for entrepreneurs and startups to note.
1. RM393.8 billion has been allocated for Budget 2024
RM303.8 billion will be allocated as operating expenditure, RM90 billion as development expenditure, and RM2 billion in contingency savings.
2. Mandatory e-invoices to be introduced
Starting August 1, 2024, e-invoicing will be mandatory for taxpayers with income or annual sales exceeding RM100 million.
For those in other income brackets, mandatory e-invoicing will start being implemented in phases, starting July 1, 2025. 
3. Capital gains tax have been introduced
Capital gains tax, a tax levied on profit from the sale of a non-inventory asset, will be placed on the disposal of non-listed local companies' shares at a rate of 10% of clean profit. This will start from March 1, 2024.
4. RM28 million is allocated for MyStartup
A familiar name for those in the local startup ecosystem, MyStartup will receive a budget of RM28 million such that it can become a one-stop gateway that facilitates business activities of startups.
MyStartup will utilise and optimise funds amounting to RM200 million under various funding agencies and venture capitals.
5. Tax incentives for the ECF market and angel investors
To encourage capital funding in local tech startups, tax incentives will be given to individual investors to invest in local startups through equity crowdfunding platforms (EC) up to December 2026, through the nominee Limited Liability Partnership (LLP). 
Similarly, tax incentives for angel investors will be extended until December 31, 2026.
6. RM100 million for MyCIF
Initiatives by the Malaysia CoInvestment Fund (MyCIF) have been allocated RM100 million over the next three years.
7. New high tech industrial area will be built in Kerian, Perak
This industry area is dedicated for the development of a wider ecosystem for the electrical and electronic (E&E) cluster in the Northern region. 
This will join other industrial areas such as the one in Bayan Lepas and Pulau Pinang, as well as Kulim Hi-Tech Park, Kedah. 
8. RM40 million for Shop Malaysia Online
RM40 million allocated to support small online sellers under the Shop Malaysia Online programme, specifically for the food industry. 
9. Reduced period for ICT devices and computer software claims
Previously, companies were given up to four years to claim any capital allowances in ICT devices and computer software packages. From 2024 onward, that's been reduced to three years.
10. RM900 million loan funding for SMEs to automate and digitalise
RM900 million loan funding has been allocated under Bank Negara Malaysia (BNM) so SMEs can enhance business productivity through automation and digitalisation.
11. RM1.5 billion earmarked for GLCs and GLICs
This amount is set aside for government-linked companies (GLCs) and government-linked investment companies (GLICs) to encourage startups to enter High Growth, High-Value (HGHV) sectors such as the digital economy, aerospace technology, and electronics and electrical (E&E) fields.
12. Investment and trade coordination action committee to be established
It was announced that there will be the establishment of an investment and trade coordination action committee that reports to the national investment agency.
13. MITI and MIDA to facilitate FDI and DDI
The Ministry of International Trade and Industry (MITI) and Malaysian Investment Development Authority (MIDA) will no longer just focus on investment incentive approvals. 
Rather, they will also facilitate foreign direct investments (FDI) and domestic direct investment (DDI), starting from application process to the actual realisation of investments. 
14. RM76 million to strengthen R&D&C&I ecosystem 
R&D&C&I refers to research, development, commercialisation, and innovation.
The allocation will go towards support for the commercialisation of products from businesses, NGOs, and government departments.
15. RM10 million for MIMOS, MYSA, and MRANTI
RM10 million will go towards E&E technology under MIMOS, Malaysia's national applied research and development centre, the aerospace industry under the Malaysia Space Agency (MYSA), as well as the drone and robotics sector under the Malaysian Research Accelerator for Technology & Innovation (MRANTI).
16. RM2.4 billion set aside for micro financing facilities
Micro financing facilities totaling RM2.4 billion will be provided by agencies like BNM, BSN, and TEKUN for micro and small-scale entrepreneurs.
This comprises RM1.4 billion in microfinancing loan facilities prepared by BSN for hawkers and small traders to use to provide capital for businesses.
RM330 million is earmarked for TEKUN to provide financing facilities to small trades such as batik and craft entrepreneurs, indigenous entrepreneurs, and bumiputera entrepreneurs in Sabah and Sarawak. Of this TEKUN fund, RM30 million is provided to fund businesses managed by the Indian community. 
The remaining RM720 million is allocated for women and youth entrepreneurs.
17. Incentives and grants for creatives
RM60 million in digital grants will be allocated to promote local creative works that embody national values.
There's also a RM10 million allocation for a grant scheme to support the creative arts community.
Furthermore, the government will reintroduce the annual Anugerah Seni Negara (National Arts Award) to honour national arts and culture icons.
RM160 million is allocated for film-related initiatives, comprising RM6 million for a digital content fund for local films and content with patriotic themes. The Film In Malaysia Incentive (FIMI) will get a RM90 million budget to encourage film production of an international standard.
RM10 million is allocated for MyCreative's matching investment loan scheme to support local creatives.
Film production companies, foreign film actors, and film crews shooting in Malaysia will get a special income tax rate up to 10%.
-//-
During the tabling of Budget 2024, the Prime Minister shared that Malaysia aims to be within the top 20 for the global startup ecosystem by 2030, and that KL will be a hub for the digital industry and startups in SEA.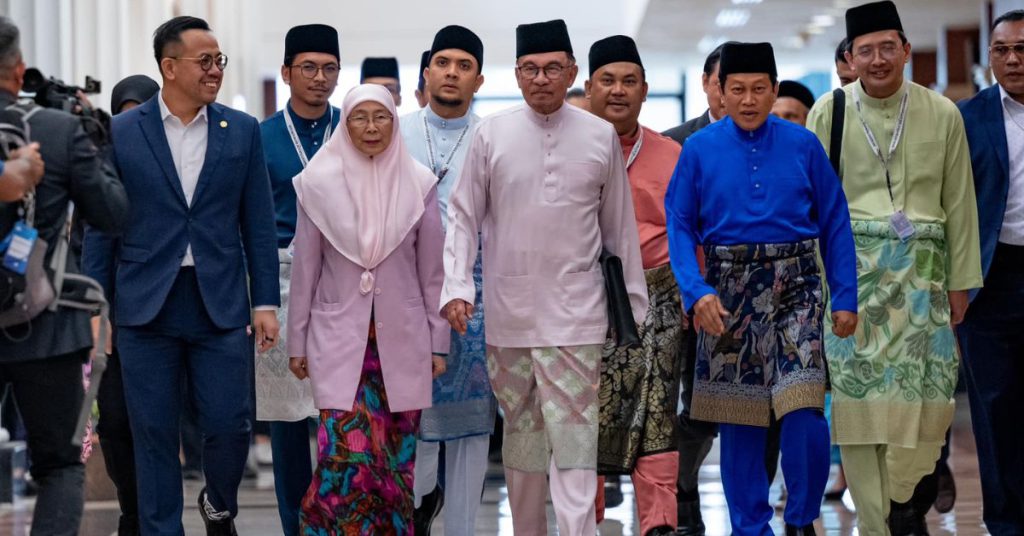 Hopefully, through the strategic measures and policies in place, this dream is one that can be realised.
Read other articles we've written about Budget 2024 here.
Featured Image Credit: Anwar Ibrahim Facebook