At least once every few years, there will be news sites that call Cyberjaya "Malaysia's Silicon Valley".
Every now and then, you also see the word "failed" thrown in there as a descriptor. On January 12, 2023, there was commotion over Insider essentially calling Cyberjaya our failed Silicon Valley.
But they're far from the first global media outlet to do so. Wired did it in 2016, and an article by Business Insider on South China Morning Post (SCMP) did it just weeks before Insider did.
Some netizens expressed disagreement over the opinions, however, no one has really refuted the claim that Cyberjaya is Malaysia's failed Silicon Valley.
Even though the government and stakeholders like Cyberview have always pointed out that lots is happening in Cyberjaya, I don't believe I've seen them directly disproving that claim.
So, is Cyberjaya actually Malaysia's failed Silicon Valley? And how did the comparison start in the first place?
Let's start with a mini history lesson
Cyberjaya was officially launched on May 17, 1997, with its opening ceremony held by then-Prime Minister, Mahathir bin Mohamad.
The vision was to build an information technology (IT)-focused city in Malaysia, and it became a nucleus of the Multimedia Super Corridor (MSC), which oversaw the MSC Malaysia initiative (now called the Malaysia Digital [MD] status) to boost Malaysia's digital economy.
It is overseen by Malaysia Digital Economy Corporation (MDEC).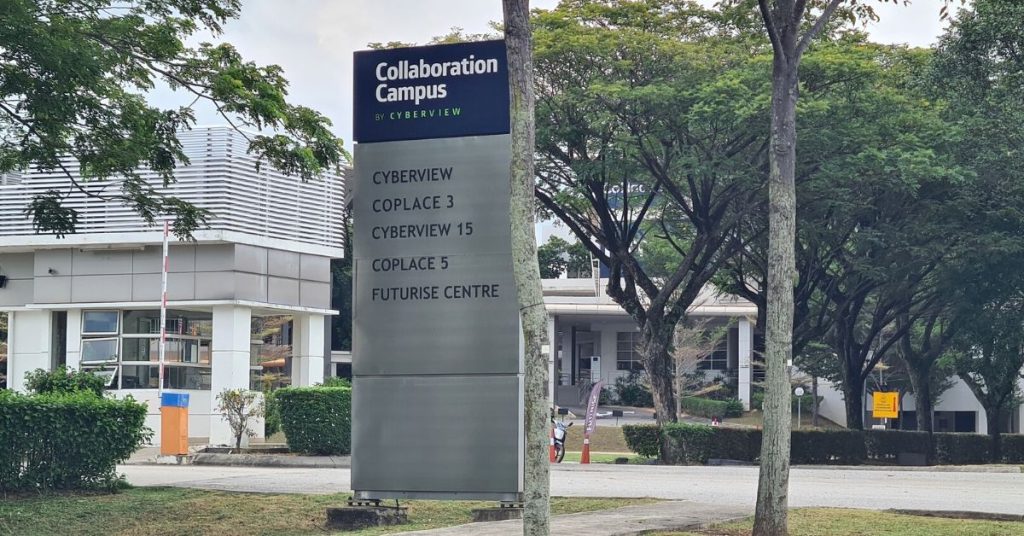 Along the way, these efforts to grow Cyberjaya into a smart IT-focused city have somehow gotten it dubbed "Malaysia's Silicon Valley".
I was unable to find proof of when that phrase came about, or who coined it. All I know is that it caught on, and media outlets have repeated it for decades.
Cyberjaya itself seemed to have leaned into the phrase as well, as a Wayback Machine copy of the Cyberjaya Malaysia website (unloadable at the time of writing) showcases.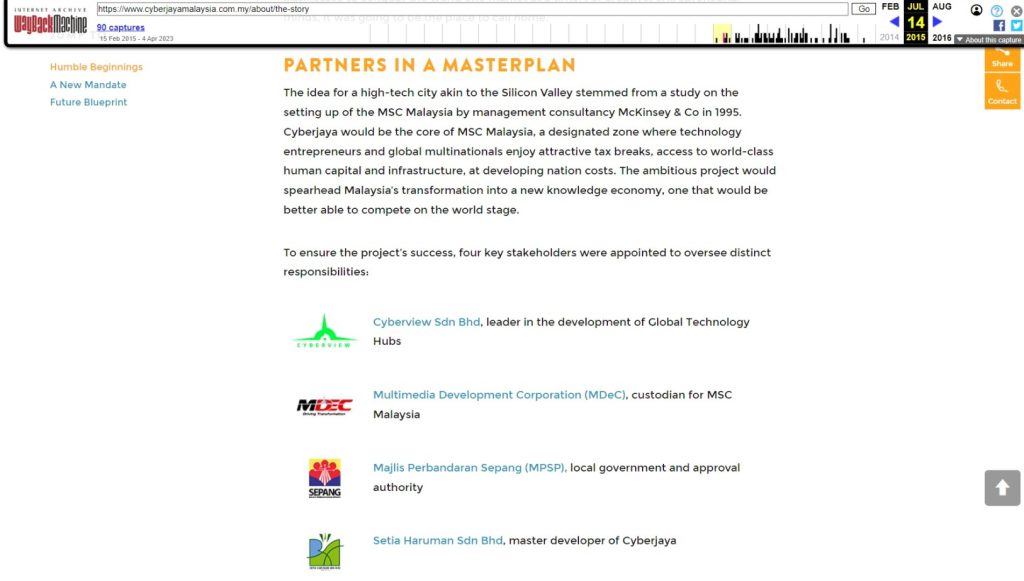 Why is Cyberjaya said to be Malaysia's failed Silicon Valley?
This comparison has invited lots of public scrutiny, leading to discussions on its supposed failure.
One example that stood out to me was a report called 'Create or Nurture? Lessons from Cyberjaya: Malaysia's Promised Silicon Valley', written by then-CEO of think tank IDEAS, Ali Salman.
Ali left IDEAS in July 2020 and is now the founder and Executive Director of Policy Research Institute of Market Economy (PRIME) in Islamabad.
In an interview with Vulcan Post, he said that this report was part of his doctoral studies about industrial policy on clusters, and he chose to study Cyberjaya.
"IDEAS later published the paper as a policy paper. The [Malaysian] government later invited me for a presentation based on this paper where I shared recommendations. The World Bank Malaysia office also took keen interest in the paper and used it for a case study to train government officials it invited from the regional countries," he said.
His report's main argument was that Cyberjaya's ambitions have fallen short because it was created and launched by government intervention. In essence, it was nurtured from birth.
This is in contrast to naturally-occuring "clusters", where the government's role is to set up infrastructure and institutional support for cluster development after its birth, the report wrote.
A cluster in this context refers to a geographical concentration of firms which exhibit co-location benefits and external economies of scale. Another term for this is "agglomeration economies".
Silicon Valley is said to be one such "natural" cluster. Here's why.
The birth of Silicon Valley
Before Silicon Valley was Silicon Valley, it was the birthplace of the Hewlett-Packard (HP) company in Palo Alto, California in 1939.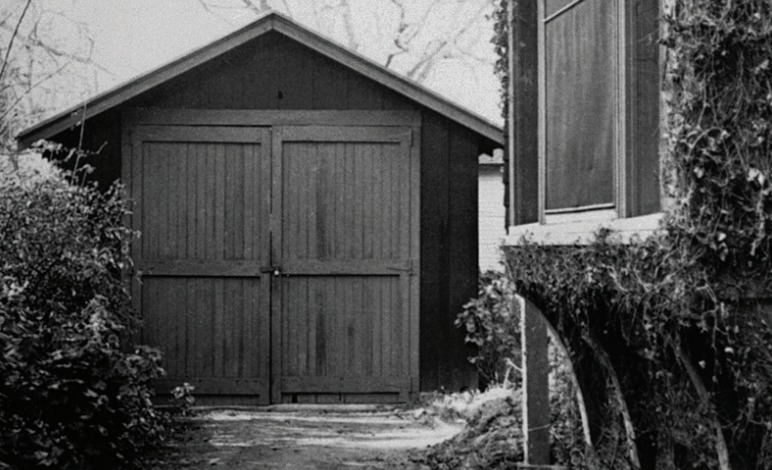 Professor Frederick E. Terman then established Stanford Research Park (SRP) there in 1951. This became a base of operations for military and commercial technological innovations.
In the following years, semiconductor companies began mushrooming in the area.
Between 1958 to 1960, it was discovered that all parts of a circuit, including the transistor, could be created using silicon. This led to the discovery of the integrated circuit, which is created from silicon and used in all microprocessors today.
Over the next decade, what's considered the nation's first venture capital firm was established there, and the foundation for the internet (Aparnet) was created.
In 1971, journalist Don Hoefler published a report on the region's technological development, titled 'Silicon Valley, U.S.A.', and was subsequently credited with creating the region's name, which came from its association with the silicon transistor.
During the turn of the century, tech companies continued blooming in Silicon Valley, such as Atari, Apple, Microsoft, Oracle, Adobe, Google, PayPal, Meta, Twitter, and more.
From the above, it seems that the foundations for Silicon Valley had already been laid prior to the US government's help for further development. This success story is probably why the notion that innovation thrives without government intervention prevails today.
Throughout this time in history though, the US government did become SRP's biggest customer, entrepreneur and investor Vitaly M. Golomb wrote on TechCrunch.
Vitaly also wrote that from the mid-40s to the late 70s, the government created ideal economic conditions for technology innovation and commercialisation to thrive in Silicon Valley.
Margaret O'Mara, author of 'The Code: Silicon Valley and the Remaking of America', more explicitly argues that the US government had been supporting all that innovation from the start, as it had funnelled federal funding for R&D through universities, research institutions, and defence companies.
Nonetheless, the popular belief that Silicon Valley was largely built by innovative entrepreneurs who wanted to make the world a better place is still upheld.
But back to the conversation on Cyberjaya, I refer to Ali's point in his report where he wrote, "The most important difference between these two clusters is that the Silicon Valley is considered an organic structure whereas Cyberjaya is recognised as a direct result of a deliberate public policy."
After all, Cyberjaya was just 6,960 acres of undeveloped palm oil plantation land before Cyberview Sdn Bhd was formed by the government in 1996 to be the landowner of the city. Today, Cyberview is known as the master developer of Cyberjaya.
Ali explained in our interview, "Central planning never works and even though it can start some activities in a short run, the sustainability of these operations always remains doubtful."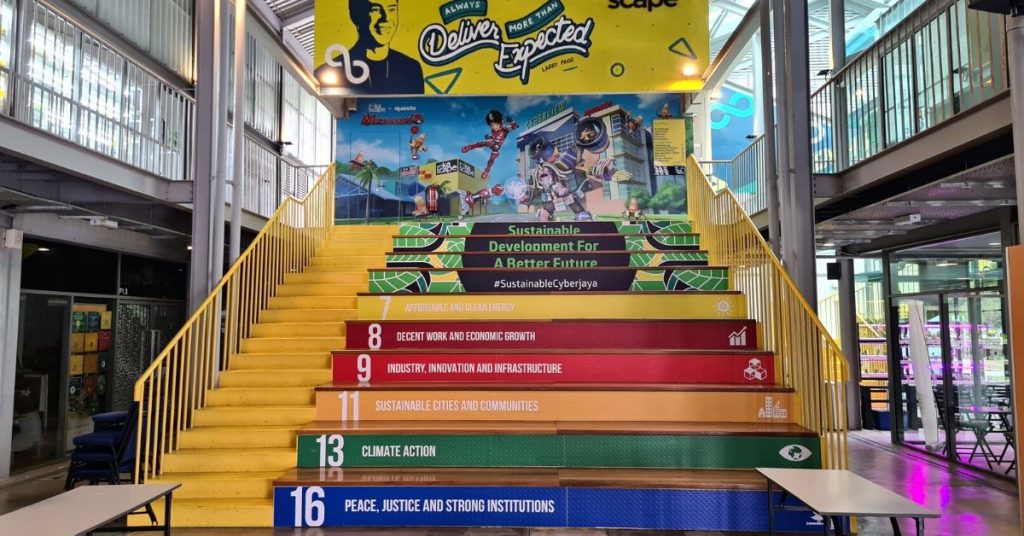 "The government should have assessed the R&D capacity of universities in Malaysia in the area of ICT and where appropriate, it should have encouraged commercial companies to set up offices in universities thus creating collaboration between university research and commercial product development."
He pointed out that while fiscal incentives like tax breaks can help attract companies to set up in Cyberjaya, they should not be considered sufficient reasons for companies to start R&D.
Be like Silicon Valley, not be Silicon Valley?
All that said, there's still no denying that the comparison continues to follow Cyberjaya like a shadow. Is that fair though?
Did Cyberjaya even intend to become "Malaysia's Silicon Valley" in the first place?
I tried searching online for an answer but to no avail. So, I turned to people who would know Cyberjaya better than me.
In a brief interview with Cyberview, a representative said:
Based on a speech transcript from former prime minister, Tun Dr Mahathir Mohamad during a ground-breaking ceremony on 17 May 1997, he described his vision for the city in these words: "What we have planned for Cyberjaya is not just a place where companies involved in information and multimedia technology can operate in, but one in which creativity and innovation can thrive."

When speaking about developing Cyberjaya, there was a mention of Silicon Valley: "Amidst all these is an overriding objective to create a working and living environment where knowledge workers and other residents may interact freely in a relaxed social environment, thereby creating an environment conducive to promoting creativity and innovation, similar to that which prevails in the Silicon Valley of the U.S."

While Tun Mahathir envisioned Cyberjaya to capture the conducive environment of Silicon Valley, he did not position Cyberjaya as Malaysia's Silicon Valley.
Perhaps it was because of this sentiment that many still use Silicon Valley as a measure for Cyberjaya's success.
For some, Cyberjaya has done what it set out to do 26 years ago.
Acting Managing Director of Cyberview, Dr. Mohd Hafiz Ibrahim, told Vulcan Post, "Cyberjaya has achieved its vision in becoming an ecosystem that is not only conducive for local and international tech companies, entrepreneurs, startups, and talents, but fosters collaboration and growth."
Editor's Update: At the time of this interview, Dr. Mohd Hafiz was speaking on behalf of Cyberview in his capacity as Acting Managing Director. He has since moved on from his position in the company. The current CEO of Cyberview is Kamarul Ariffin Abdul Samad.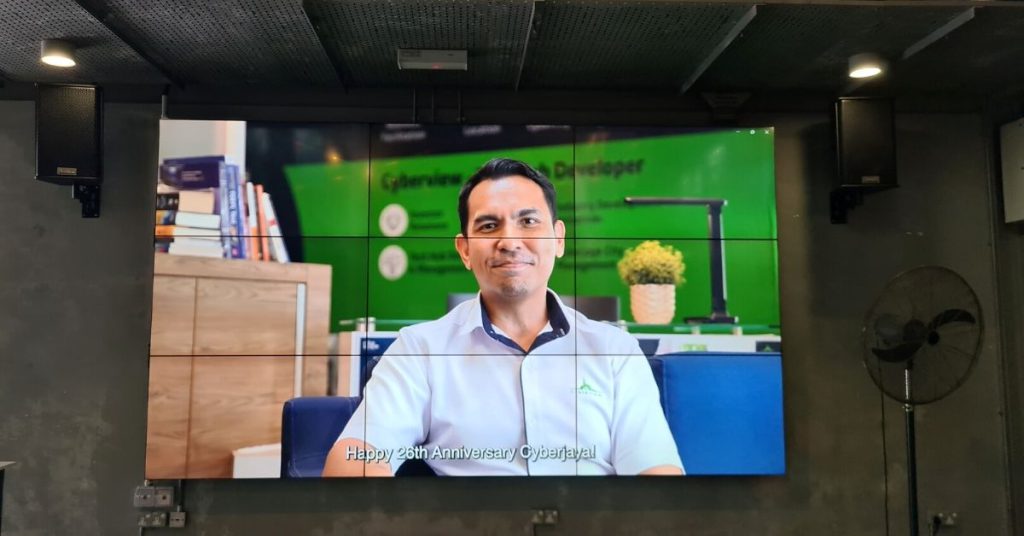 "We are resolute in our commitment to Cyberjaya's own unique journey and the cultivation of a distinct tech ecosystem. These comparisons do not deter us from our mission."
Living up to expectations
But has the public's perception of Cyberjaya being our Silicon Valley actually hurt the city's growth?
"We have not found any substantiating evidence on this. On the contrary, we have observed a growth spurt in Cyberjaya," Dr. Mohd Hafiz said.
"Aligned to our goals, the city has attracted a significant number of new investors who have chosen to establish their presence here, such as Microsoft, Turkish Aerospace (TUSAS), Siemens Energy, and the latest, Tesla."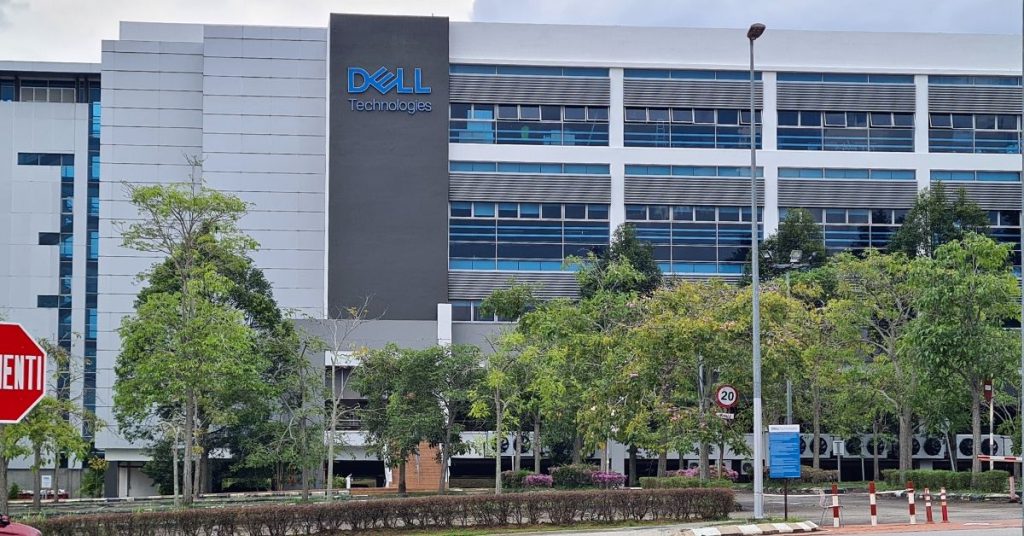 I noticed that many of these names were MNCs.
I can see how, from an outsider's point of view, Cyberjaya is simply home to the Malaysian offices of global giants, with few local names that stand out.
Are there actually more MNCs than local startups in Cyberjaya then? And could this be why people think Cyberjaya is missing the mark?
Dr. Mohd Hafiz said that he doesn't believe there is an empirical method to arrive at such a conclusion, but that he would like to see research into growth percentages to see if this tallied for all tech hubs.
In any case, whether there are more MNCs or more local startups, it does not derail Cyberview's mission for the city.
In Dr. Mohd Hafiz's words, "We aim to build a dynamic and thriving Global Technology Hub in Cyberjaya with a robust ecosystem for technology advancement that attracts investment and talent as well as contributes to Malaysia's digital economy."
The current MNCs and the influx of newer ones like Tesla seem to be proof that Cyberjaya is attracting investments. These then lead to attracting talent too, exemplified by the thousands of jobseekers lining up for interviews for five positions at Tesla Malaysia in June 2023.
Dr. Mohd Hafiz also said that MNCs and startups play different roles in the digital economy. What matters is the impact they produce.
"These companies provide jobs in the tech sector. By having their workers residing and working in Cyberjaya, they are also early tech adopters and the first to experience and review what is being sandboxed in our tech hub."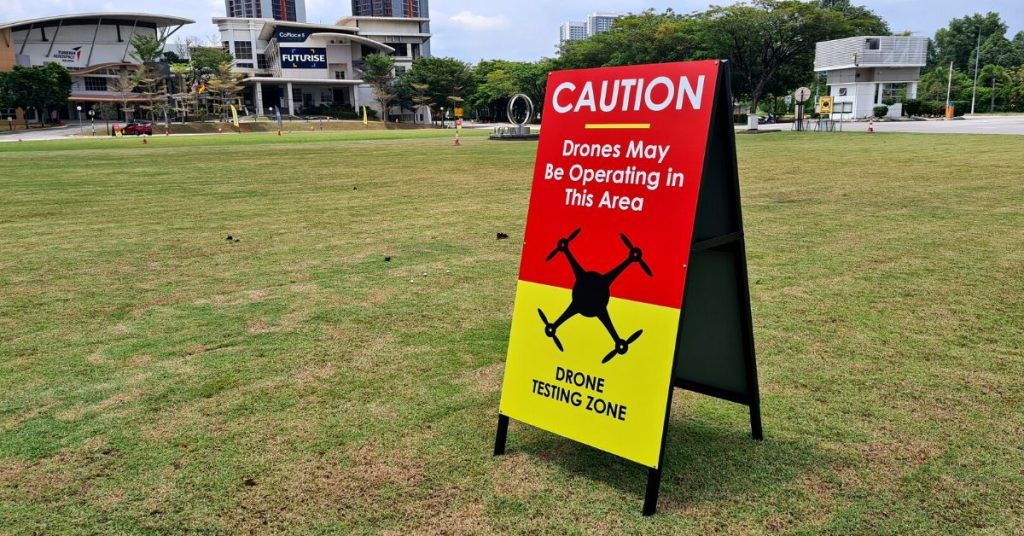 "The city is rich with homegrown talents that have broken barriers and recorded achievements beyond Malaysian shores, such as Aerodyne, IX Telecom, Monsta, Wau Animation, and Durioo+, all of which are proudly based in Cyberjaya."
Nature versus nurture
So there's no official proof that Cyberjaya was ever meant to be the Silicon Valley of Malaysia, but it seemed that it was intended to be akin to Silicon Valley in various ways.
In regards to Ali's argument in his report that government intervention from the start has hurt Cyberjaya's potential, Dr. Mohd Hafiz said, "Regardless of the design or approach, nurturing tech hubs is crucial."
"Building an innovative ecosystem involves several factors: establishing supportive infrastructure, implementing strategic initiatives, enabling collaboration for innovation, among others."
In any case, there's no way to turn back time, so I'd say Cyberjaya must make the most out of what it already has, and build upwards and outwards from there.
But, there is still more work to be done.
We need to tell our stories better
That's according to Richard Ker, who's been heavily involved in the development of Malaysia's startups through his prior work at MaGIC, Cyberview, Aerodyne, and now at his own marketing agency called Richard Ker Digital.
Richard pointed out that even if Cyberjaya had been built largely by the government, the government can only do so much.
"At the end of the day, it's really up to the entrepreneurs to build their businesses."
He highlighted some other points:
Just because people aren't aware of the developments in Cyberjaya doesn't mean they're not happening.
Malaysia doesn't have enough creators compared to consumers, and thus lacks well-told stories.
Startups need to get better at showcasing their own stories, not just push out their products or services.
Cyberjaya needs more time to grow, as the city is still a work in progress.
On point 4, he said, "It's already happening organically, but we won't see that tipping point just yet."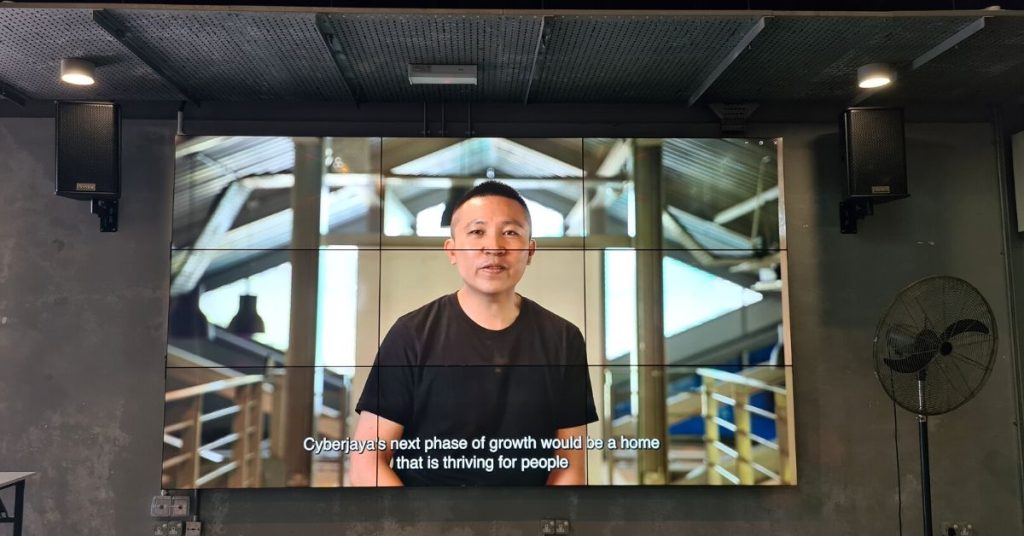 So, where do we go from here?
For Richard, the tipping point would be when he sees more local global companies, such as Aerodyne.
"I think that the way the world has shifted, it's no longer about getting all these big names to be based here. It is about nurturing local global companies that are serving the world."
But like Dr. Mohd Hafiz said in our interview, local and global companies can benefit one another, and so while Cyberview is uplifting local SMEs, it is also ensuring that Cyberjaya remains attractive for investors.
"We are cognisant that for any new investor, ease of doing business is a key factor in determining their choice of location."
To that end, Cyberview has increased its incentives, such as a Soft Landing Zone that offers potential investors up to 12 months of free rent at their coworking space, and the end-to-end services from the Cyberjaya Investment and Services Centre.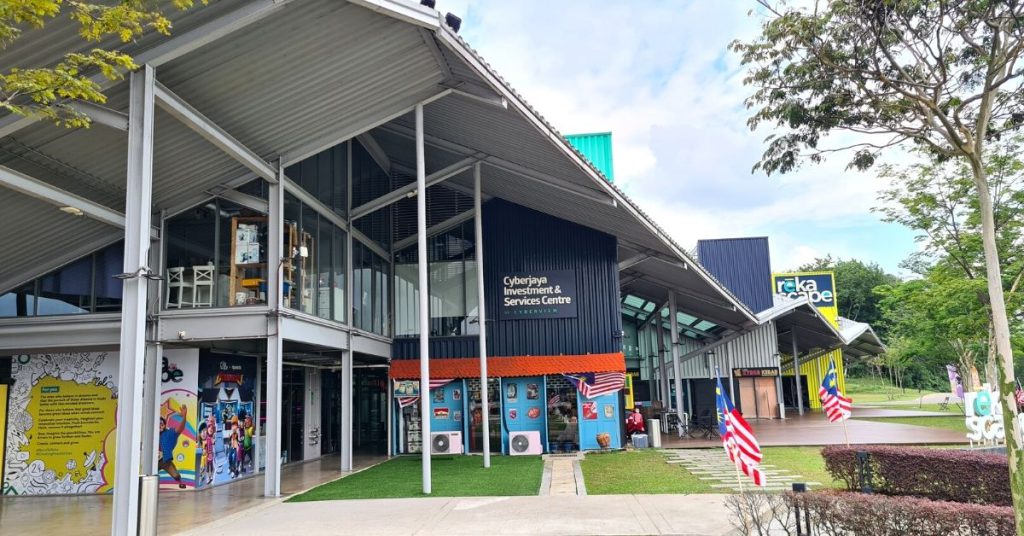 "We are fully aware of the evolving requirements of FDIs (foreign direct investments) and DDIs (domestic direct investments), including the growing importance of sustainable development practices in today's environment. As a result, we have recently launched our comprehensive Environmental, Social, and Governance (ESG) framework and a five-year roadmap," he said.
These will oversee the implementation of sustainability initiatives and projects within Cyberjaya to work toward its goal of being a low-carbon and smart city.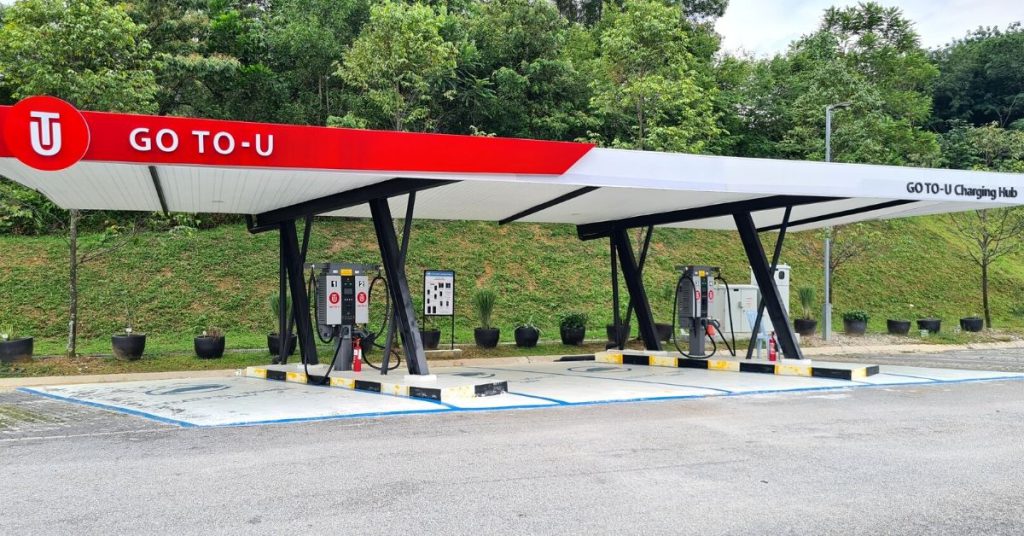 Sharing some numbers, Dr. Mohd Hafiz said, "Just over the past five years, we have experienced 19% growth in the number of businesses, with more than 27.6% growth in the amount of investment recorded and over 40% growth in population."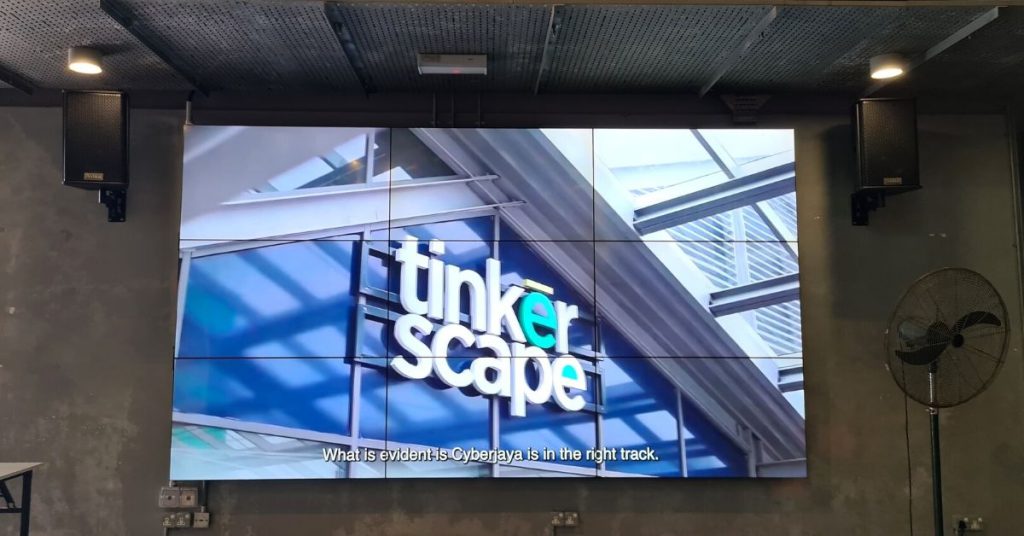 Despite his criticisms, Ali acknowledged, "As a city, Cyberjaya has grown reasonably well. Over time, it has attracted hundreds of companies to set up offices and create jobs for Malaysians so it should not be considered a total failure."
"Yes, it did not spark an IT revolution for Malaysia, like Silicon Valley did for the US and for the world, but it has nevertheless created its own business opportunities by real estate development."
Maybe Cyberjaya is getting closer to its tipping point, I don't know. What I can see though is that there are dedicated stakeholders who are actively trying to foster a more innovative community in Cyberjaya.
I'd conclude that Cyberjaya isn't Malaysia's Silicon Valley, and it shouldn't have to be in order for us to be proud of its successes.
It has its own unique growth trajectory, and that's okay.
All Images Credit: Vulcan Post