In most cases, dreams take time to come true. Not necessarily in the sense that it takes years to build up your dream. But sometimes life gets in the way and your dreams take a step back.
Until one day, an opportunity presents itself and you're left with two choices—you either pursue it and make it a tangible reality or you leave it as a haunting "what if". So when Bryan Chong lost his graphic designing job in late 2019, he took the chance to be a home-based baker.
That's how Brella Bakehouse started, with the support of his wife, Ella Leong who is an Early Years Educator. This led him one step closer to opening a minimalist and cosy cafe, a dream he had held onto since 2015.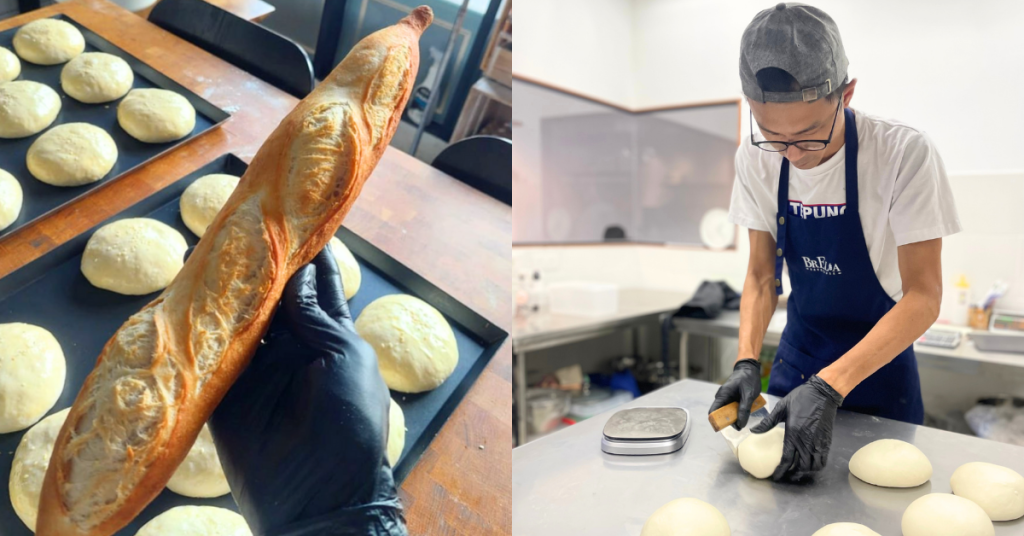 You see, Bryan took a barista course in New Zealand back in 2015. And with the skills acquired there, he found himself wanting to create a space for people to relax and enjoy a good cup of coffee.
At the same time, Ella shared with us that the couple would often go cafe hopping around KL. "The more we visited different cafes, the more we talked about our dream cafe, such as the interior design, the products, the kitchen, etc. So having our place was always at the back of our mind."
Fast forward to August 2023, and the couple finally opened up their first bakery cafe, with a name that's a portmanteau of Bryan and Ella.
Let's turn back the dials first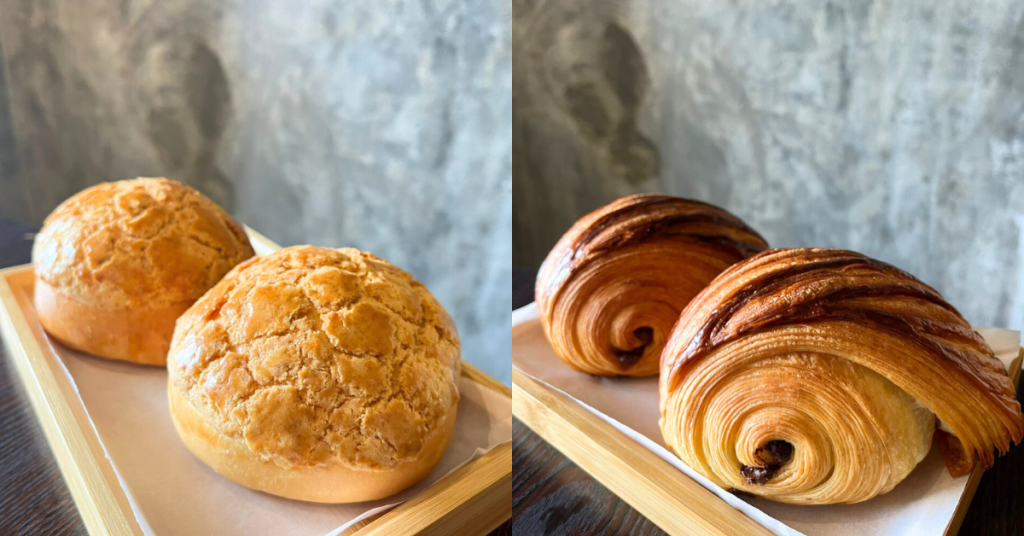 Brella Bakehouse began as a passion project, both in terms of personal interests and personal feelings. During an interview with Malay Mail in 2021, Bryan shared that he wanted to make his wife happy by making treats that reminded Ella of her Hong Kong home.
With no experience in the F&B industry, the couple took months to experiment with baked goods at first. Bryan tried different recipes to keep the authentic flavour of Taiwanese pineapple shortcakes. This included making the pineapple filling from scratch.
Unsurprisingly, with our Malaysian love of pineapple tarts, it was an instant hit with customers when they began selling it online.
But they soon realised that they couldn't rely on just Taiwanese pineapple shortcakes to sustain the business. After all, the local market doesn't look for pineapple treats on a regular basis, but mainly during festive seasons.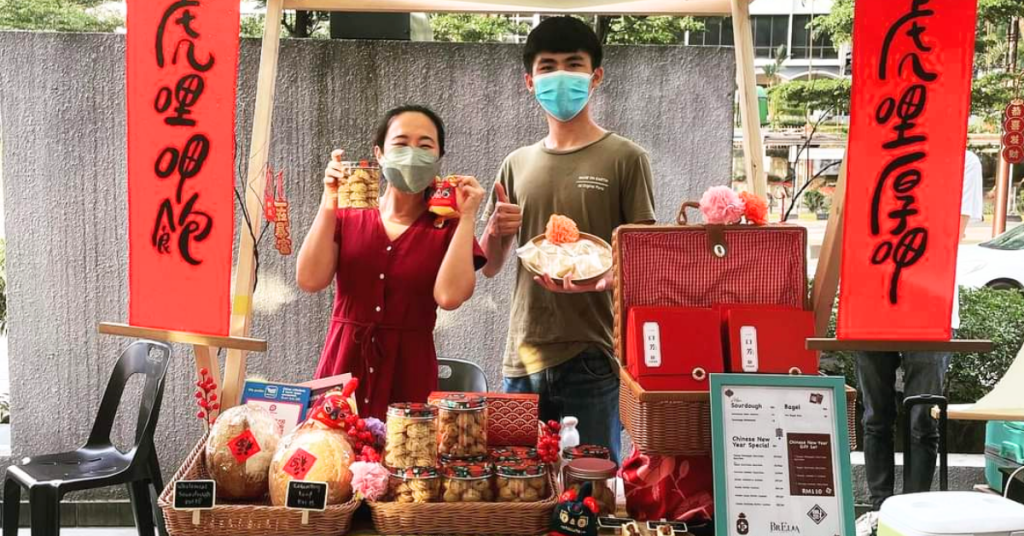 "In order to survive, we had to evolve and expand our catalogue to meet our customers' needs," the couple told Vulcan Post.
"We started to brainstorm our future direction. We both have a strong feeling about promoting healthy eating by eating the right food especially in the midst of the pandemic two years ago. Therefore, our sourdough and bagels were really popular due to the health benefits."
As such, customers can now find items like croissants (RM8.80), pain au chocolats (RM9.80), country loaves (RM19), and sea salt butter rolls (RM6) at Brella Bakehouse.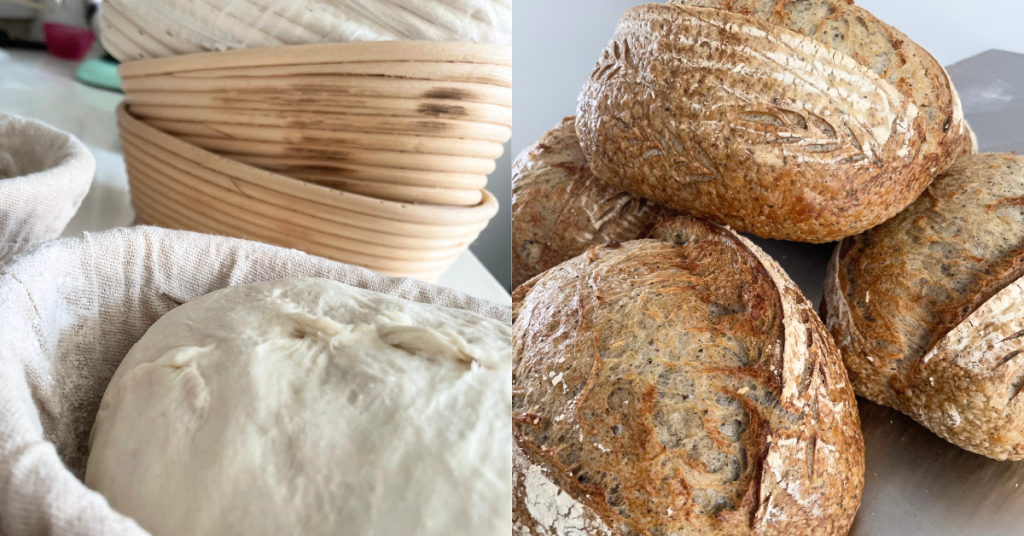 From pop-ups to a physical store
A year into their online bakery and participating in various pop up markets, Bryan and Ella found that the crowd was gradually slowing down. At that point, the public movement restrictions were slowly lifting and life was returning to the new normal.
So when they were asked by customers if Brella Bakehouse had a physical store, the couple figured it was finally time to realise their cafe dreams.
Located in SS3 Taman University Garden, Brella Bakehouse primarily caters to families and people who enjoy good food in a nice ambience.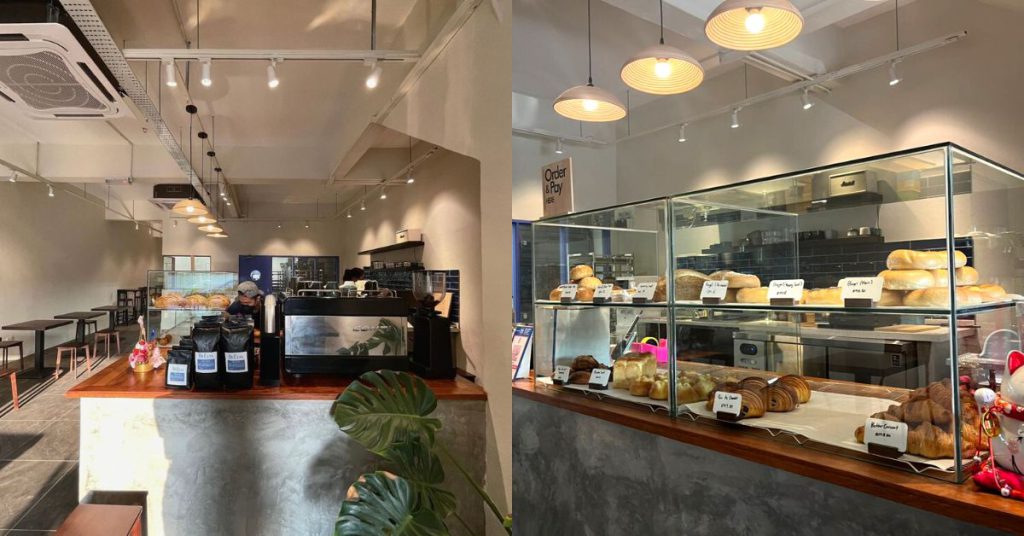 Speaking candidly, the couple shared that the choice in location came down to luck. They had been looking into different areas, but most were either out of their budgets or didn't provide ample space.
"Until we passed by SS3 Taman University one time. The agent told us the residents would be very excited to finally have a bakery in the area as there has been no bakery in this area for the past decades."
And since opening, the neighbourhood has been friendly and welcoming to Brella Bakehouse. "We are really excited to bring more to serve this community," they said.
It's not a matter of competition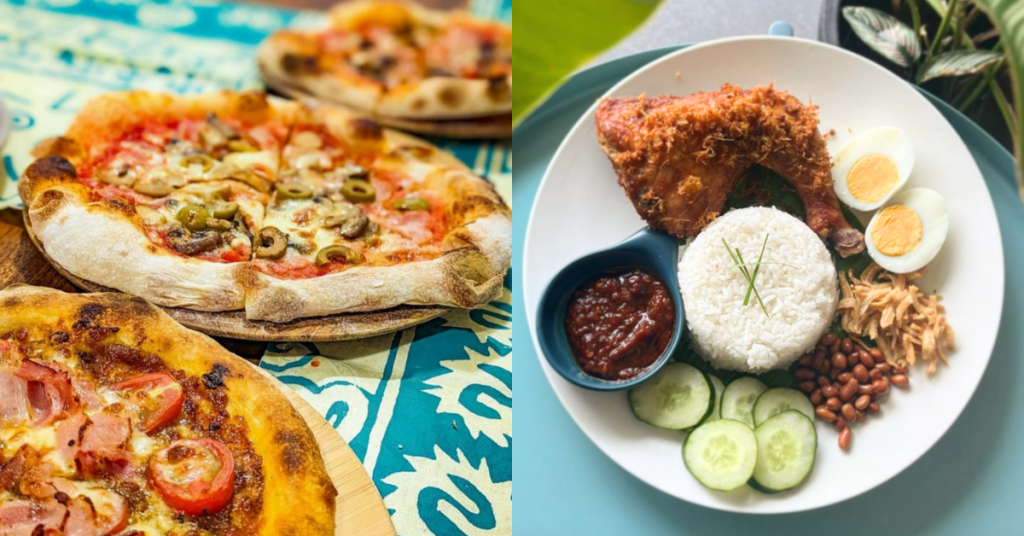 That said, the couple acknowledged that cafes are a dime a dozen in Malaysia. But they believe that the market is big enough to share with others in the market.
"Each cafe has its own style and its own signature dish to fit different customers' needs. For us, we believe keeping good quality of the products is vital, we also try to come up with something new to surprise our customers from time to time so they don't get bored with the same thing," they said.
Bryan and Ella's time at pop-up markets supported this as well. While Taiwanese pineapple shortcakes and Hong Kong polo buns (RM6) made them stand out, it was the regular baked goods that sustained the crowd.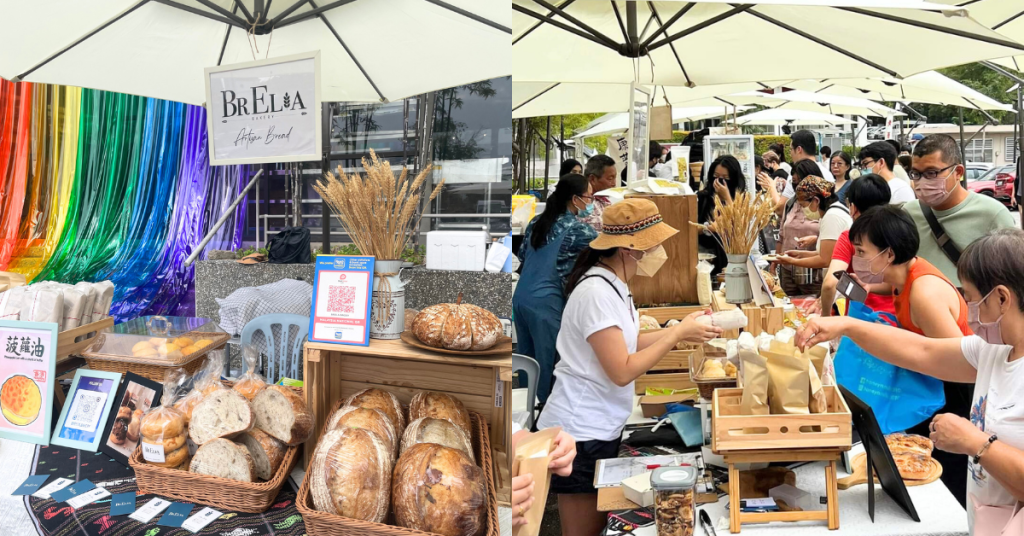 "Our customers would go to different pop ups for our bread which is out of our expectations." There was even a time when most of the baked goods were sold out around noon. Which led Bryan to go home and put on his baker's hat again to restock.
Now, with the cafe providing them a proper kitchen space and equipment, Bryan's able to develop more varieties of products. This includes hot food like Chicken Satay Pizza (RM26), Nasi Lemak Ayam Berempah, and Chicken Rendang Pasta.
Currently joined by two other full-time team members and some part-timers, Brella Bakehouse has big ambitions. The couple is already hoping to expand their physical stores to different states, all so customers can try their products without travelling to KL.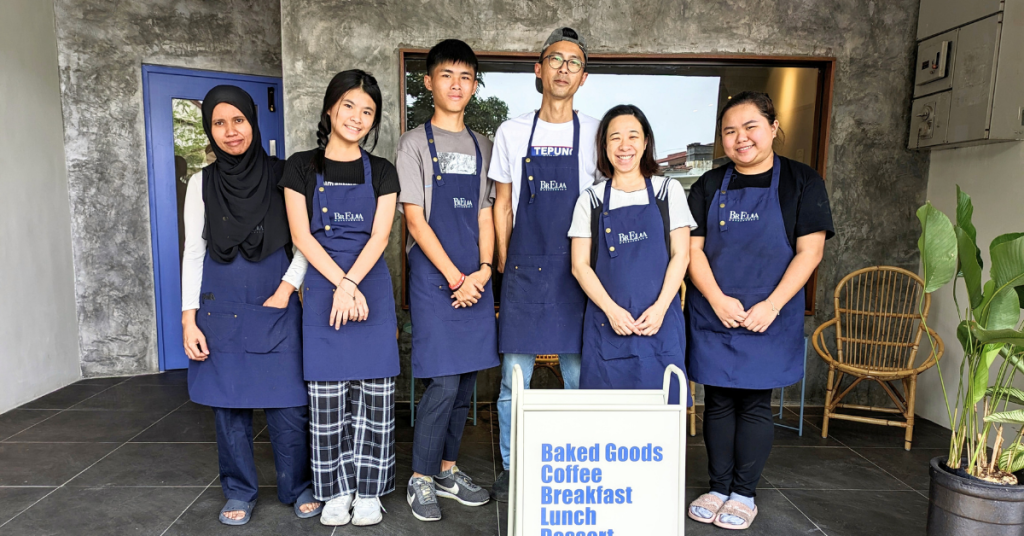 Featured Image Credit: Brella Bakehouse