Unless you've been living under a rock, chances are you've probably heard of Tealive. Yes, the brand that fuelled the bubble tea craze in Malaysia and now has a presence in seven other countries with close to a thousand stores worldwide.
And the mastermind behind this popular beverage brand is Bryan Loo, the entrepreneur who's often been credited for modernising the local tea culture.
Currently, he's the CEO of Loob Holding, a homegrown company with a market-leading portfolio that includes:
Tealive, Southeast Asia's largest bubble tea brand
Bask Bear Coffee, one of the fastest growing virtual coffee brands in Malaysia
WonderBrew, one of the top kombucha brands which Loob Holding has a stake in
Sodaxpress, one of the nation's first sparkling water machines
During the recent Entrepreneurs Summit IV that was organised by NEXEA, the Vulcan Post team had the opportunity to gain industry insights from him. And they're not cliche ones that you hear all the time.
Here are six lessons that entrepreneurs can learn from Bryan Loo and his past experiences.
1. Make it easier for collaborating partners to say yes to you
Nowadays, seeing one of Tealive's stores integrated at your local petrol stations is probably a familiar sight to any Malaysian.
You could easily get a cup of your favourite Tealive beverage while fuelling up your car's tank. It doesn't matter if you're a loyal customer of Shell, BHP, Petron, Caltex, or Petronas. This business model cuts across five different oil and gas companies and has about 330 of such locations throughout Southeast Asia.
But starting this venture wasn't easy.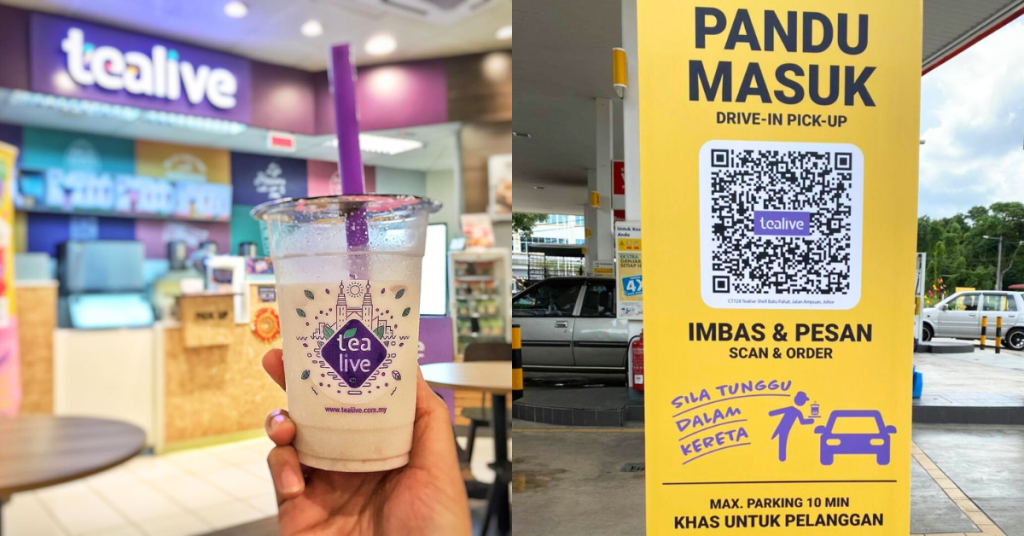 Speaking candidly, Bryan shared that Tealive had to convince Shell multiple times before they would agree to partnering with them. And even then, it wasn't an instant few hundred stores. They had to first make it a palatable proposal in order for Shell to seriously consider the offer.
"We said, 'We are looking to partner with Shell, but not on a full scale. Just allow us to prove to you differently. Give us three locations to pilot our stores'," Bryan explained.
Once those three locations were given the green light, they worked hard to make them an overnight success. And seeing the good reception, Shell naturally agreed to partnering with Tealive to open up more stores.
In other words, you have to be strategic when proposing a business partnership. Your brand may have large ambitions, but you should also consider the risks that your partner is taking. Finding a middle ground where you can both meet each other halfway is crucial to starting a new collaboration.
2. You are never too small a business to start partnerships
"I think that every partnership starts with smaller partnerships," Bryan stated, essentially reiterating the age-old saying that you have to start somewhere.
Back when Loob Holding was still a franchise holder for Chatime in Malaysia, Bryan shared that their first partnership project was with HTC, a popular Taiwanese laptop manufacturer that also creates phones.
At the time, his team was finding ways to spread the word and increase customer flow at its first store in Pavilion, KL. It was challenging as the store was a small kiosk tucked away in a corner of the large shopping mall.
Coincidentally, in that same period, HTC had just released its new phone model in the colour purple. That led to a lightbulb moment. Taking a leap of faith with just one store count, Bryan and his team convinced HTC to collaborate with Chatime by providing five free phone models.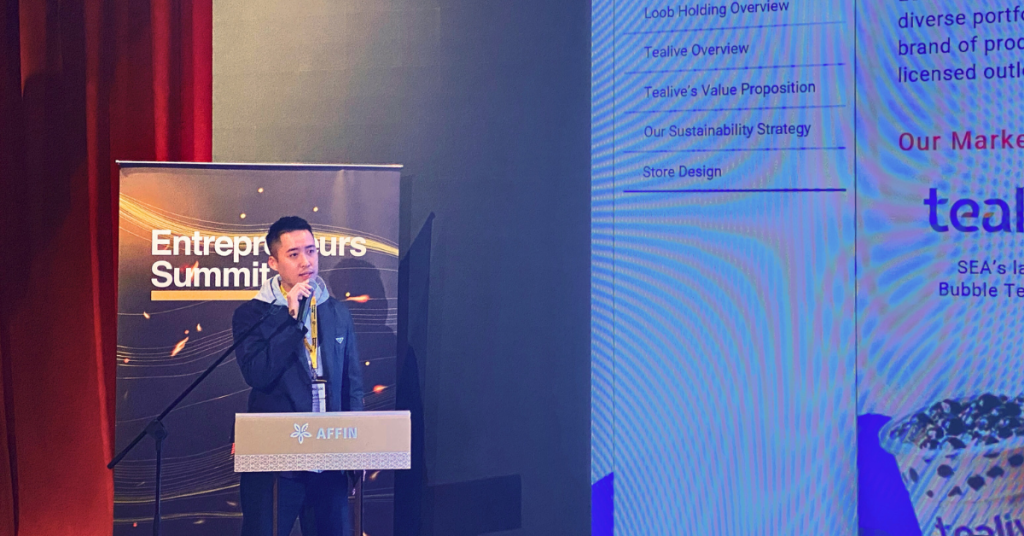 They launched a social media campaign and the rest is history. People began queueing up at Chatime for the chance to be one of five lucky winners to receive the phone. And he credited this for propelling the brand forward.
"So if you ask me, partnerships don't wait until you have a sizable scale. You can start partnerships anytime, any day, at any scale. It's all about ideas," Bryan said.
3. Localising your brand should not be limited only to products
While integrated petrol stations and drive-thrus aren't new, it's still quite impressive that a local Malaysian beverage brand is making its name across the globe. Currently, they are speaking to Shell in Canada and Oman to propel expansions there.
And at this rate, you'd probably assume globally expanding with this tried-and-tested business model isn't unreasonable.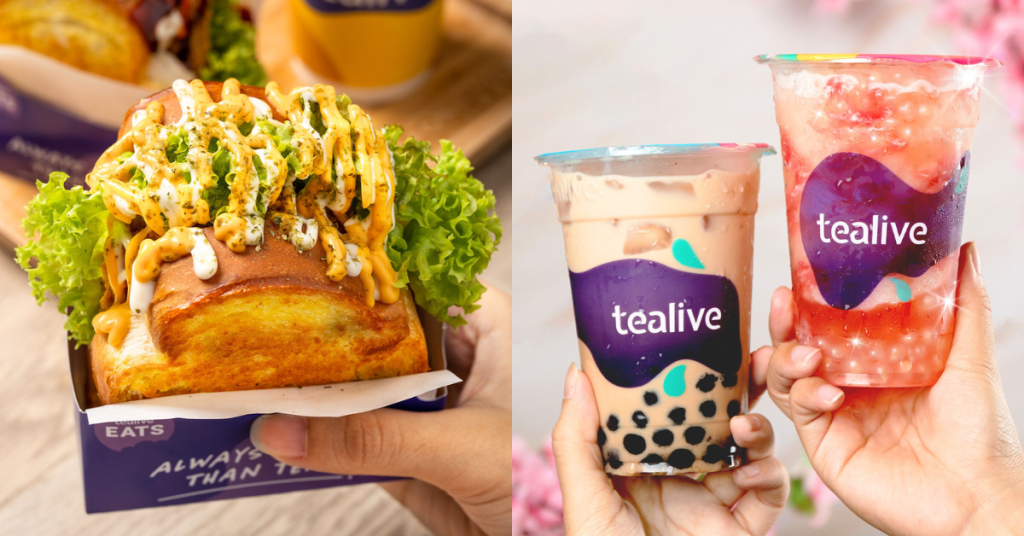 However, the Tealive team learnt early on that this is highly dependent on the country and its people's habits. When the brand broadened their horizons to Myanmar, they realised one problem—the locals there did not frequent petrol stations or shopping malls the way we do.
Instead, one of the biggest foot traffic areas were banks.
So instead of pushing for the previous business model to work, they came up with another solution.
It took them nine months to do so, but Tealive managed to convince one of Myanmar's largest banks, UAB Bank, to integrate the brand with the bank. Which is why you can find Tealive stores in 30 UAB Bank outlets there now.
Therefore, it is important to factor in other ways of making your brand more attractive to the local market. Products are just one aspect of the equation. You should also consider the people and culture of the place and how that may affect the business.
4. You have to think outside the box to solve certain problems
When Tealive was expanding its footprint in Australia, specifically Melbourne, they came upon a roadblock.
You see, they had been looking for a site to set up shop on Swanson Street for half a year, but the area had always been fully rented out. Which isn't surprising as Bryan mentioned that the foot traffic was tremendous, making it an ideal spot for many businesses to gain customers.
As such, instead of giving up and looking for another prime location, the Tealive team practised the brand's LOOB (Looking Out of the Box) motto.
In between the shops on Swanson Street, there used to be an old abandoned ATM machine. It had been there for years and yet nobody had done anything to it. So Tealive took on the challenge of turning it into a fully functioning outlet.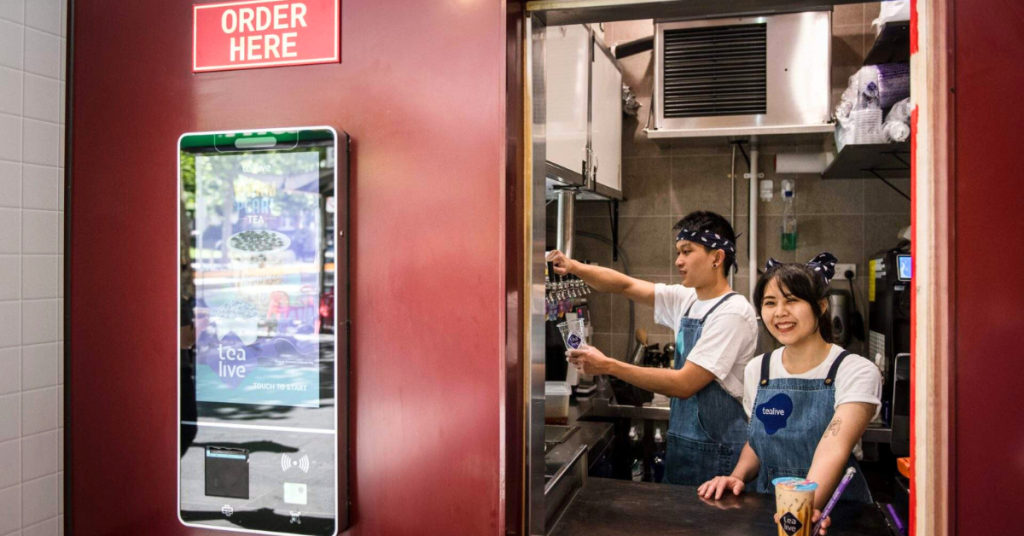 Six months were spent to develop the site and innovative solutions were required to make it work. Bryan explained that due to the tight space, they had to install all the equipment from the ceiling.
But it all paid off as the brand not only achieved its goal of being in the desired location, but also set another personal record for opening its smallest store (35sqft) to date.
Hence, you should not dismiss your plans so quickly. There are usually many ways of going about the problem, you have to look at it from different angles and just try.
5. Develop and tailor technology to your advantage
There's a popular quote that says, "Technology is the means to an end, not an end in itself." And it's true in the sense that technology is merely a tool. How you choose to use that tool is what actually matters.
At Tealive, its menu consists of over 60 beverages, all of which are customisable. You could choose from your favourite toppings, preferred sugar intake, and ice level. Altogether, this would mean that there are over 200 standard operating procedures (SOPs) that a Tearista needs to remember.
Because of that, Bryan shared that it would take at least a month to train new employees.
This wasn't ideal and the Tealive team began brainstorming ways to streamline the process. They took two years to develop the Kitchen Display System (KDS) and introduced it in 2019. So now, with the KDS, they've shortened that training period to just seven days.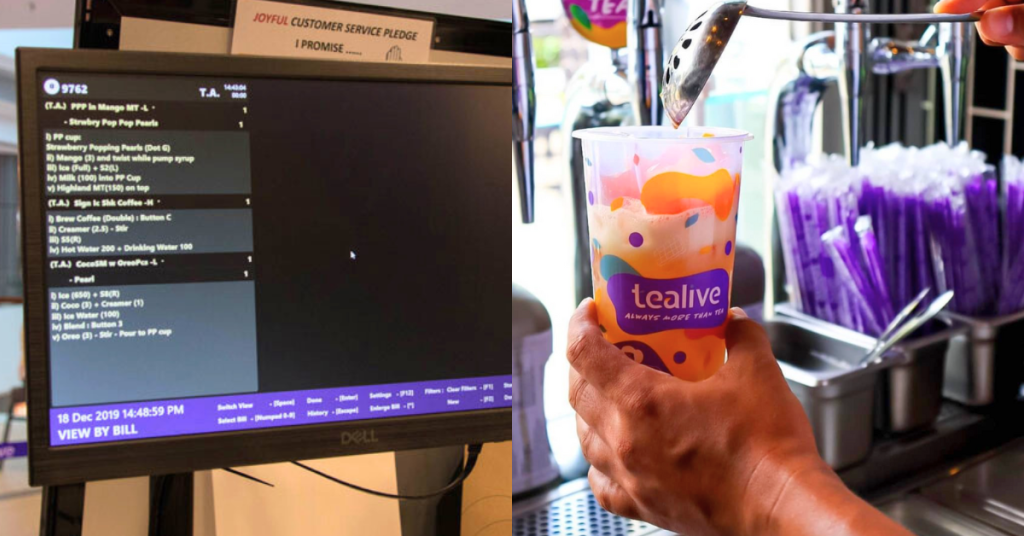 And with the brand rapidly expanding overseas, it has also helped in improving regional training. Since the KDS is powered by the cloud, Tealive is able to launch new menu items without spending too long on training the employees.
Every time the Tearistas receive a new ingredient or menu item, they just need to key in the order and the SOPs will come up.
So even if your brand is not as tech-based, there are still ways of making the technology that's readily available work for you.
6. Focus on the right ratio of self-owned and franchise stores
In the past decade, we've seen at least a dozen tea-based brands enter the Malaysian market. Some of them international names, others with a more local background. But most of them end up exiting the market.
To this, Bryan shared that it has nothing to do with the quality of their products. "It's not because our drinks are better than anyone else's, it's because we started with our first vision—to modernise how people drink tea in Malaysia."
As Tealive began growing, Bryan shared that one aspect they've done differently compared to competitors is their store count. Out of 860 outlets in Malaysia, Tealive actually owns 80% of them.
This is a deliberate business strategy that has helped the brand curb failure.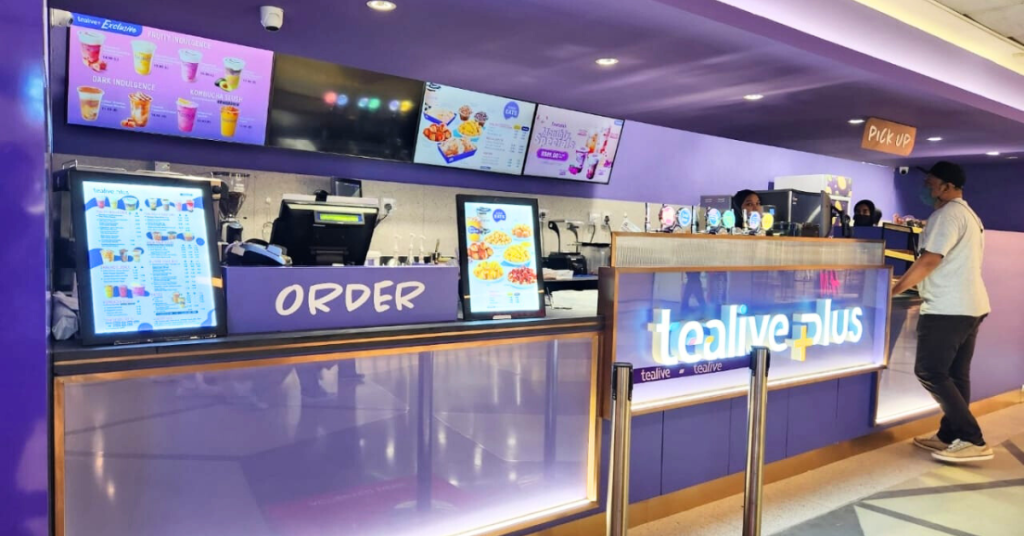 And Bryan's reasoning comes down to building trust. There will be lows in every business, that's an undeniable fact, but his view is that franchisees often give up during these periods because it is not their own brand.
You have to ask yourself, why would a franchisee want to follow you? In most cases, Bryan shared that it's because franchisees want to be part of a long-term sustainable brand, where they believe the brand owner has more at stake than them.
"They know that when they follow Tealive, we have more things to lose than them because we own 80% of our network. We will never allow the brand to fall. Failure is not an option."
So opening up franchising opportunities is not a bad idea, but it should be done at the right ratio. Otherwise, the brand has a higher chance of not succeeding in the long run.
Read articles we've written about Malaysian startups here.
Featured Image Credit: Vulcan Post