Ask an investor what they think about coworking spaces and chances are WeWork will end up weaselling its way into the conversation.
WeWork had been a unicorn, once valued at a whopping US$47 billion. However, it later crashed so dramatically that there have been documentaries made as well as a show starring Anne Hathaway and Jared Leto.
Today, WeWork still has a presence in Malaysia. It has two locations in KL, to be specific. However, there are also many local players present in this sector, including names such as Colony, Common Ground, and WORQ.
WORQ, in particular, was established in 2017 by Stephanie Ping and Andrew Yeow, partners in business and in life.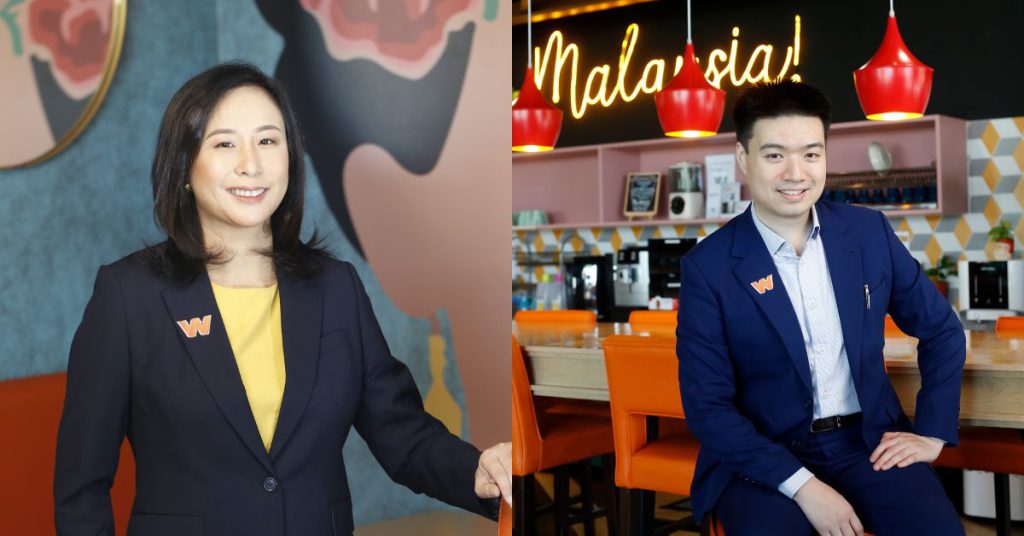 The duo took to the stage of NEXEA's recent Entrepreneur Summit to talk about their entrepreneurial journey and how they've grown WORQ to become the coworking space powerhouse it is today.
The topic of the conversation was "Building Value In An Un-Sexy Space In Perpetual Winter", with the "un-sexy" relating back to the WeWork fiasco.
So, how does WORQ do it? How does it build value in this so-called un-sexy space? How has it been able to close its Pre-Series B earlier this month despite uncertainties in the industry?
Well, the answer might just lie in its profitability.
Profit-driven or growth-driven?
The thing about WeWork was that it actually never turned a profit.
Being unprofitable isn't exactly uncommon in the startup world. Many startups may choose to focus on hypergrowth rather than turning a profit.
Just take a look at Carsome. Although a unicorn, it isn't fully profitable itself, only announcing that it achieved operational profitability earlier this year.
For WORQ, however, profitability is their MO.
Closing their Pre-Series B round, it was announced that the company was profitable, but the group has actually achieved profitability since 2019, the duo shared. In fact, operationally, they were profitable two months into the business.
"Even before we started, we knew that we wanted the business to be cash-flow positive," Andrew said. "From the start. That's something we actively chose. So, we engineered the business model to be done that way."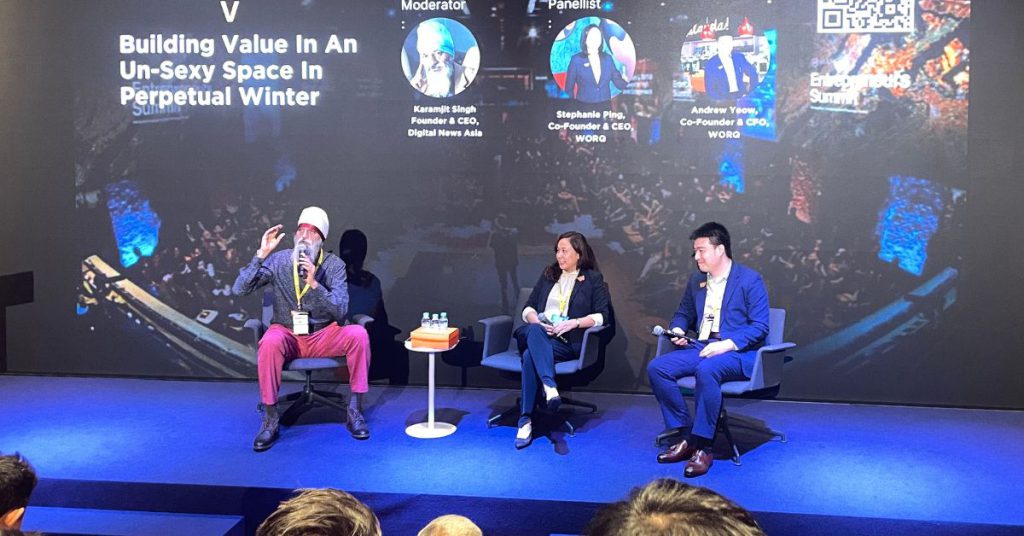 This mindset stems from the founders' past experiences. With stints in Silicon Valley and Chicago's fintech ecosystem, Stephanie also has a background in the real estate investment trusts (REIT) industry.
"Some things that I learnt from the REIT industry is transferrable to the innovation of this company, especially to make it profitable," she shared during the panel discussion. "If you talk about WeWork and the likes, if you were to apply the fundamentals of real estate as REIT does to these business models, then you can definitely make it more profitable."
However, what the traditional REIT industry is not so good at, Stephanie shared, is innovating the market. Sometimes, this is simply because they can't, due to the highly regulated market.
This is why Stephanie advised during the panel that she believes those wanting to found a startup should have experience in the traditional industry. That said, experience in a startup is valuable too.
"You need a mix of both to have the whole gamut of knowledge before you can kind of have everything," she said. "Which is what we want. We want everything, we want hypergrowth, but we also want profitability. We're not willing to sacrifice any of that."
Profitability gives leverage to choose the right investors
While profitability at an early stage sounds like a commendable feat, it turns out that not everyone thought this way.
"At that point, profitability was not fashionable whatsoever. In fact, we get scolded for being profitable," Stephanie laughed. "The market comes and punishes you for that. You will be ridiculed, and you'll lose your discipline when people come and pressure you. There will be investors who are like, if you want my money, you gotta be like WeWork."
"And that's a lot of money, how can you say no?" she mused. "Let me tell you one thing—you got to say no."
The seasoned entrepreneur shared that it's important to ensure that startup founders share their vision, mission, and plans with investors, and the rest will take care of itself.
"Keep your discipline, and if it's the correct thing to do, you just gotta do it," she advised.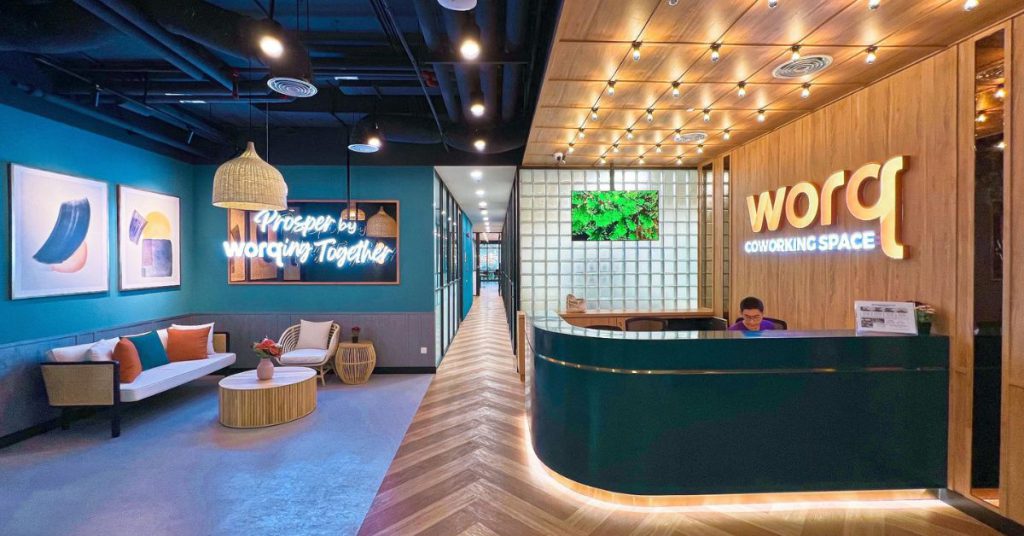 During the discussion, the moderator, Karamjit Singh, also pointed out that WORQ's last funding round had been in 2020, and as such, he wondered if the team had intentionally taken a slower approach to their Pre-Series B.
To this, Andrew explained that the reason for this is because the capital raised by WORQ is purely used for expansion. This means that until they actually want to expand, there's no reason to raise new capital.
"As we are expanding very fast now, the capital we are raising now is actually forward planning," he said. "We're planning for capital deployment for 2024, 2025."
Stephanie also added, "Sometimes we don't need much because we're profitable, we use internal cash flows."
Having that internal cash reserve gives WORQ the ability to "say no" as Stephanie mentioned. But the ultimate question is, how has WORQ been able to arrive at profitability? What are they doing right that perhaps companies like WeWork haven't been able to do?
Well, there's likely a whole laundry list of reasons, but one way is through very strategic and intentional expansions.
Securing demand before expanding
When it comes to the coworking space sector, supply is not a big worry. As Stephanie put it, many developers have spaces where they need to "bring content in" and "liven up", all while providing flexibility solutions to their tenants.
Thus, rather than focus on solving the supply, demand is more interesting. Are people going to use the solution?
"Why expand when no one needs your space? It's a total waste of time," Stephanie shared. "We secure the demand first, then we open the sites. When we need funding, then only we ask for it."
The way WORQ secures this demand is by practising pre-marketing and pre-sales.
"When you see our coworking site open, it's actually something that we already planned ahead of time," Andrew said. "We already validate the market in terms of what sort of customers are we bringing there, or in other words, we're pulling in anchor customers and sort of like marketing the space before we open."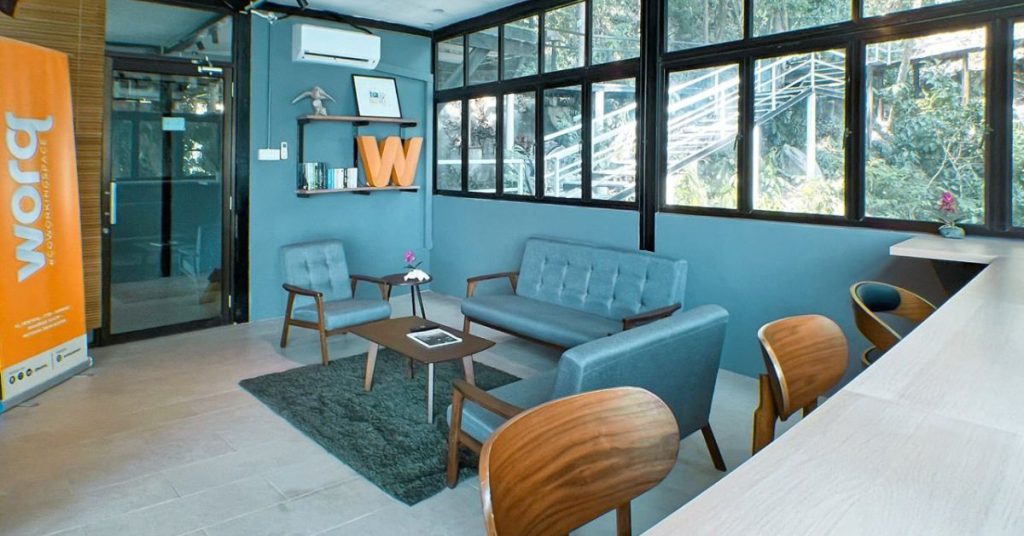 This is especially important because WORQ has many landlord partners who co-invest in the sites.
"We want to give them the confidence that the moment they work with us, we can pull the demand for them," Andrew said.
Carve your own journey
Ultimately, it seems like whether the space is deemed sexy or not, there will always be ways to grow and succeed.
After all, in WORQ's latest Pre-Series B round, 14 investors have followed on. Companies like PhillipCapital, Stephanie said, have backed them three times as of the latest round.
"I won't say it's too difficult in this tech winter, or un-sexy environment, otherwise we wouldn't get 14 of them," she pointed out. "I would say that's what they're looking for—profitability. But more than that, they're looking for consistent profitability."
"[Being profitable] since 2019 is very different from only starting to get to the path of profitability," she added. "I don't understand what this path of profitability is. You should be profitable now. No path. Do it now."