Walking around the Malaysia Digital Content Festival (MYDCF) in late September, I came across a familiar logo. "Chiyo," I read on the poster. Then, I looked up. "Nimbus Games?"
Screams, laughs, and frustrations are what coloured my experience with Nimbus Games' Malice, a horror co-op game released in 2022. No, it wasn't the best game to ever exist, but to call it overwhelmingly negative would require you to be an overwhelmingly negative person.
Yet, that's exactly what the rating slapped onto the game on its Steam page says.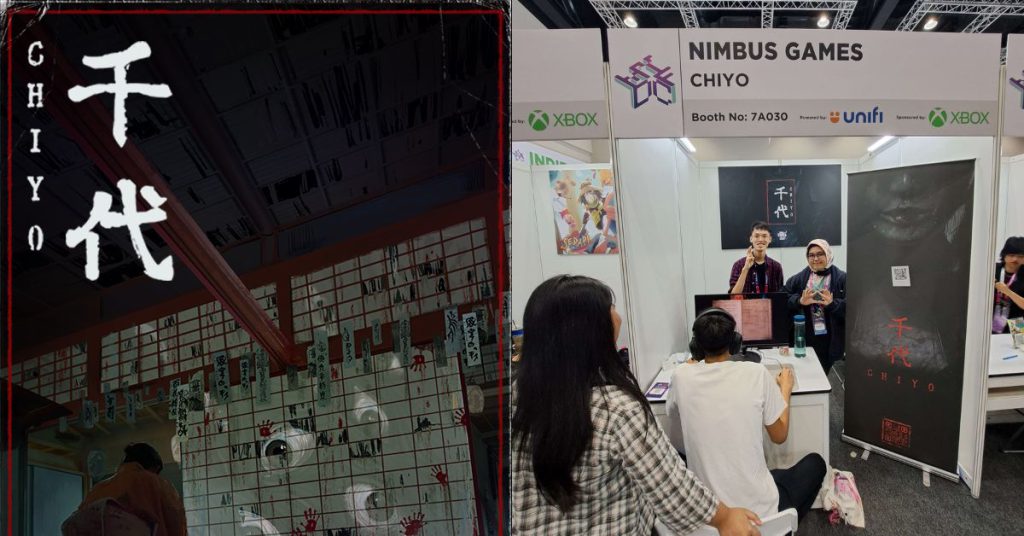 In any case, seeing Nimbus Games continue its Malice universe (Malice-verse, as I've dubbed it), I was curious to learn more about how the team bounced back from the negative reception, and why they've decided to continue the series.
But first, here's the story behind the studio.
From physical escape rooms to digital ones
Before going into game development, Joseph Teng (founder, director, and producer at Nimbus Games) had been doing escape room designs and even owned a few escape rooms.
"I guess I have not fully moved on from that because that's what I'm still doing, just that the medium is different," he mused. "I'm designing and producing virtual escape rooms."
Prior to that, he had pursued computing studies and programming. His interest in game design goes even further back, with roots in his primary school days.
"I had those brown exercise books with squares that were full of 'dungeons' that I designed that my friends would play on. I had no concept of dungeons and dragons back then," he recalled. "One of my friends did it and I just got into it. I just loved the idea of taking people into different worlds and letting them experience it."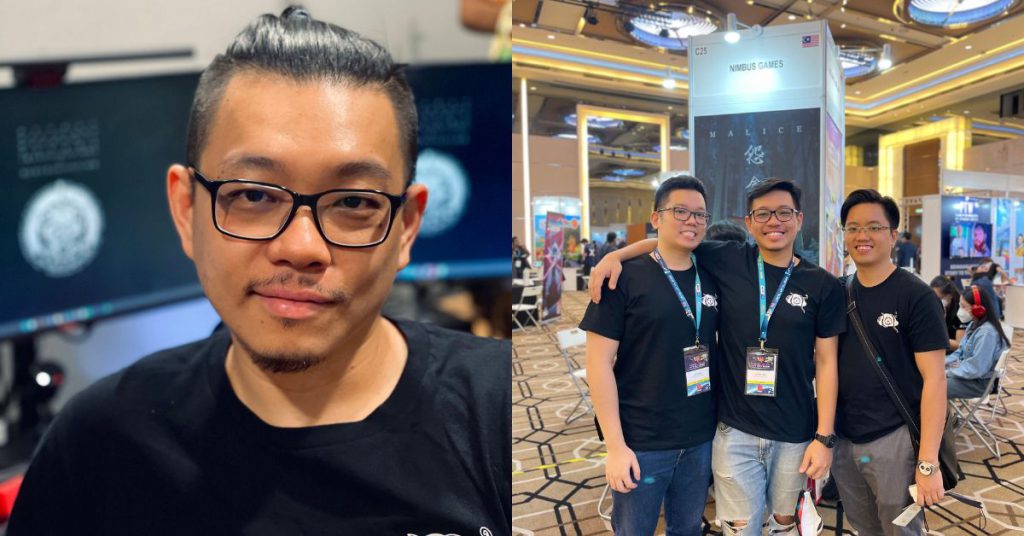 Carrying this passion with him, Joseph and his younger brother got some friends together to start making mobile games under the name Eldritch Games in April 2016. Sadly, these games did not receive great success, which Joseph credits to their inexperience and lack of marketing budget.
But then, they met an angel investor who bought into their pitch.
From there, they adopted the Nimbus Games name, which is easier to pronounce compared to Eldritch. "The Nimbus name still had Lovecraftian connotations with an eldritch giant monster hiding in the clouds with one eye poking out."
Another pivot was going from mobile to PC game development. The main reason for this was because the kind of games they wanted to make did not have a mobile audience.
"And the marketing challenge for mobile games is a whole monster that we had no resources for," Joseph added.
But there's another unanswered question. Why horror?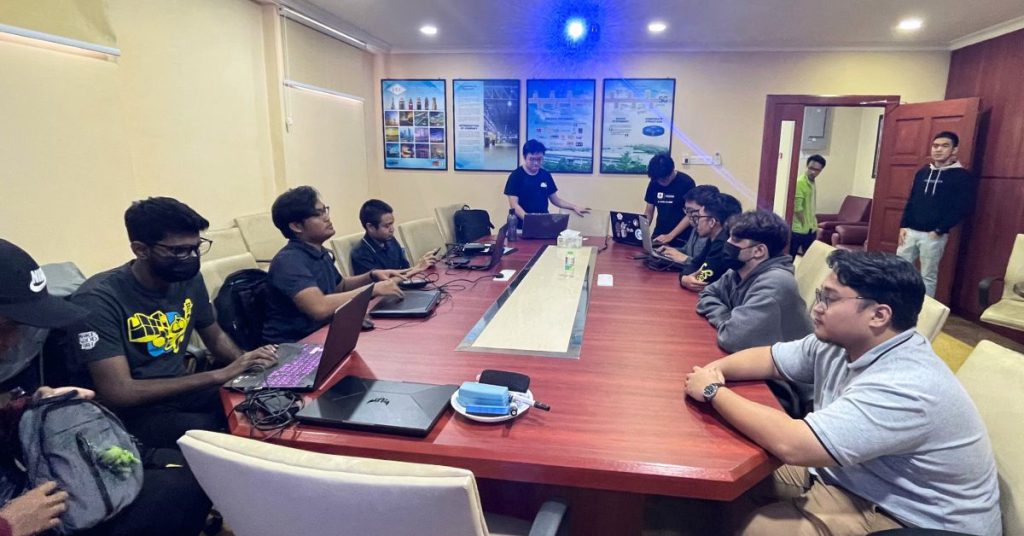 "I love to play games and I love horror," Joseph answered. "I still remember my friend telling me in school one day that he had a VHS tape in his bag, that if you watch it, you will die within seven days. I was fascinated, scared, and excited."
And that ignited a passion in him. The founder said he has since gone on to watch "almost every obscure, silly, campy, creepy horror movie".
All these experiences, passions, and skills would soon manifest themselves in Malice, the first PC title released under Nimbus Games.
The world of Malice
While still doing escape rooms, Joseph and his team had an idea for a room about a bunch of modern tourists in Japan accidentally discovering an ancient Japanese temple underground.
That idea became a launchpad for Malice's creation.
With the theme and setting combined with the Japanese VO, you might mistake Malice to be a Japanese game.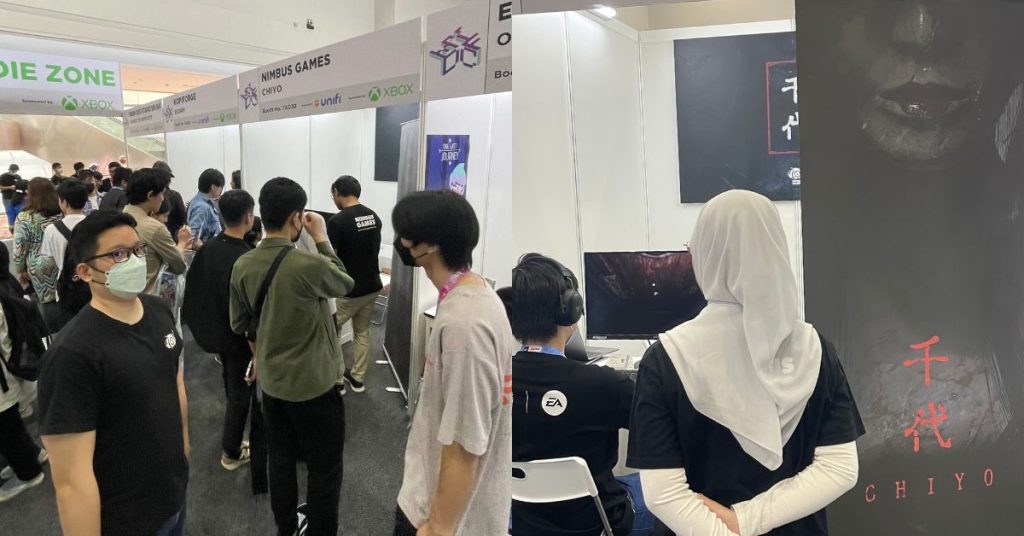 "We wanted to make an authentic experience for the players to fully immerse themselves into the world we've created," Joseph reasoned. "We engaged a very well-respected localisation team to help us with Japanese culture and the language, so everything was handled by them."
With these localisation efforts, it might not be surprising that a sizable portion of Malice's players are Japanese themselves. However, Joseph revealed that Nimbus didn't actually market to the Japanese market during the demo phase. Rather, it was China that had the most reaction.
"China alone gave us about 65,000+ wishlists on steam which is kind of insane," he said.
It was only later on that the studio would turn to more Japanese content creators—something Joseph said they should have done in the first place.
"The more we engaged the Japanese crowd, the more positive feedback we got back. Most praises centred around the authentic Japanese horror atmosphere and the story."
However, such positive feedback wasn't always the case for Malice.
Malice, and malicious comments
"I probably should start with the reason for the insane rating," Joseph said.
He's referring to the "overwhelming negative" rating slapped onto Malice on Steam—a rating that feels much too harsh, as someone who has played and reviewed the game myself.
Turns out, the main reason was due to the abundance of bugs, but not just any kind of bug. It was one that manifested due to extreme network latency for players specific to China.
Apparently, players from China need to utilise VPN to connect to Steam's P2P network, which causes numerous network issues, ones that Nimbus couldn't have anticipated.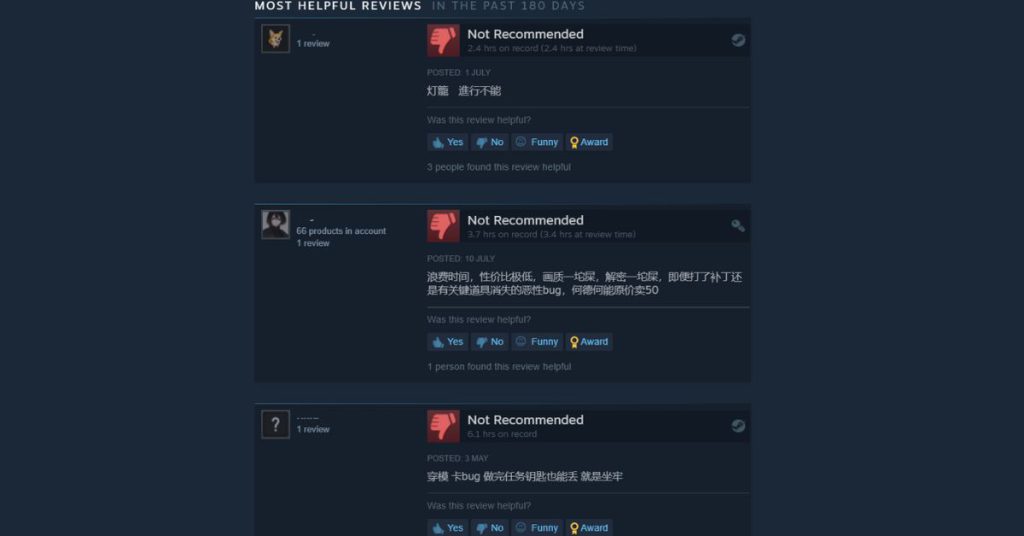 "Don't get me wrong, the game is far from perfect but I don't think it's an overwhelmingly negative game and our team and I know this," Joseph defended. "So even though it was disheartening, we understood we didn't get a fair market shot and the waves of negative comments killed our game's momentum on the second day."
In this sense, Joseph and his team wanted another "fair shot at the market", which is what kept them more or less sane.
"As a leader, I had to make it clear that the negative sentiment was not directed to the work that the team had done, but rather a number of unfortunate factors that we did not anticipate nor had the experience to anticipate."
On top of that, Joseph shared that most negative comments were unconstructive and unhelpful. There were some that commented on the gameplay, and for those, the team did take them to heart.
"We did lose some members along the way, probably in an indirect way related to the poor performance of Malice," he admitted. "We retained the large majority of the team and we resolved to make a better game."
Introducing Chiyo
Although Chiyo is set in the same universe as Malice and is also a horror escape room puzzle-focused game, it differs in quite a few ways. First, it's a single-player game this time around, and it's set against an Edo-era Japan background.
"In a way we also wanted to redeem our first game and try to get another shot at showing people our ideas," Joseph said.
Interestingly, it was never the plan to continue developing the Malice-verse. The team even had other titles already in the works, including a sci-fi/supernatural horror and a Malaysian folk horror, all based around two-player co-op mechanics.
However, they didn't want to make something that didn't do well, then just abandon it because of it.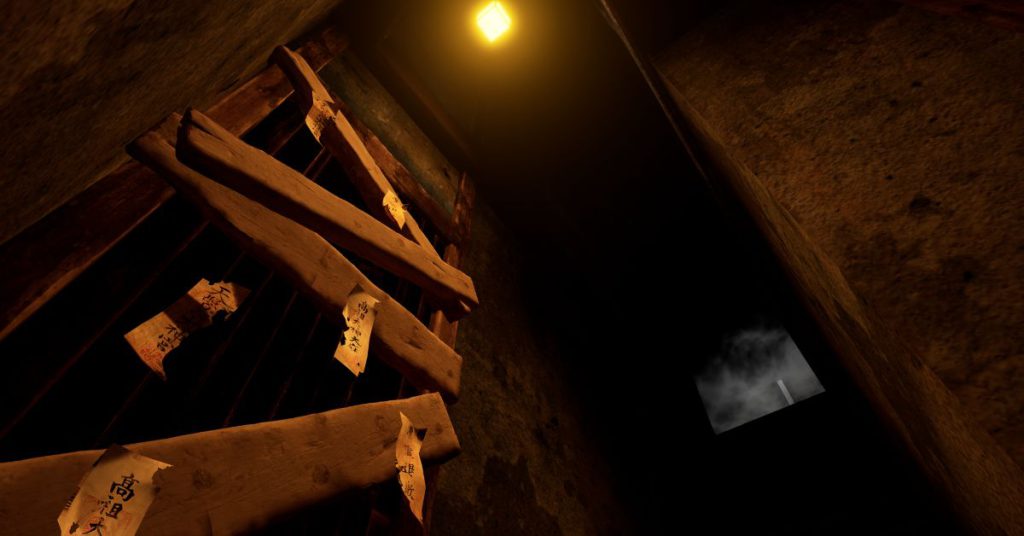 Joseph explained, "We meant for Chiyo to be a booster for Malice, something that is newer that we could shout about and hopefully the western part of the world, which has yet to take a look at Malice, could help us boost up Malice."
Regarding whether Nimbus will continue expanding its Malice-verse, the answer is unclear. It really comes down to whether Chiyo performs well.
Chiyo is slated to release in mid-November, but instead of chasing a hard deadline, the team wants the game to be in a good spot—as in, a 99% if not 100% satisfactory state—before it hits the market.
"We're excited about the story. I think it's unique but also relatable," Joseph shared. "I'm proud of the writing team and I hope this game can bring about the recognition they deserve."
The team supposedly ramped up the game's creep and terror factors compared to its predecessor, too. And speaking of levelling up, the game actually won the Best Audio title at Level Up KL 2023's SEA Game Awards—an event that gave the Nimbus team quite the morale boost.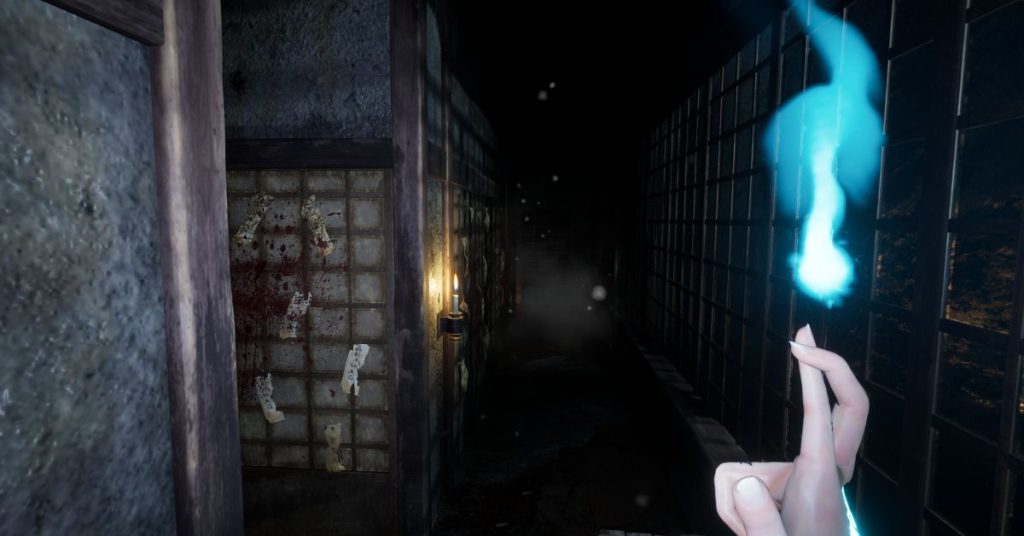 While the team was aware that Chiyo had been nominated, winning the award was totally unexpected, as the game had been up against some serious contenders.
"The way that we approach the audio design is to be as detailed but as subtle as possible," he explained. "Sounds that make you doubt, or suspicious or imagine are what we are aiming for."
A difficult but rewarding road
As an indie game developer in Malaysia, Joseph believes the government has done well to support the scene, but can still do more, such as by bringing in international expertise to train local talents. At the same time, they should be careful not to leave out smaller studios.
"Bringing local industry players out to international events might prove to be most helpful," he added. "Of course, more budget to fund the ecosystem, not just directly into projects but also publishing and advertising."
These industry challenges aside, Joseph thinks that recovering from Malice has still been one of the biggest challenges for Nimbus Games to date.
"Keeping our people inspired and confident that the company will do well and have a future was tough," he admitted.
For Nimbus Games, the future involves creating even more horror games. In fact, the team already has titles slated for next year, ones Joseph said they're excited to unveil soon.
Beyond game creation, the founder also revealed that Nimbus Games is taking its first steps into esports with plans to organise an esports tournament in November 2023.
In the bigger picture, the team hopes to create more developer partners, elevate them into their own game developing teams or even companies, and give them the tools and resources to create their own IPs.
"As for the Malice/Chiyo universe, we're ambitiously toying with multiple mediums, such as comic mangas, animations, and films," Joseph said. "But that's a long, long journey that we have not even begun to take steps towards. First, we have to launch Chiyo successfully."
Featured Image Credit: Nimbus Games