[This is a sponsored post with Double Eleven.]
Malaysia has been proving its prowess in the gaming field, following the successes of professional esports players and locally-made games.
In August 2022, Malaysia sent three teams to compete in the Commonwealth Esports Championships, where all three secured a gold medal.
At LEVEL UP KL SEA, 15 Malaysian-made games were recognised in the finals for their creativity, artistry, and technical genius. Recognising an opportunity to work with Malaysian talent, UK-based gaming company Double Eleven expanded in 2022 and opened a studio in Malaysia, where it plans to build its SEA base.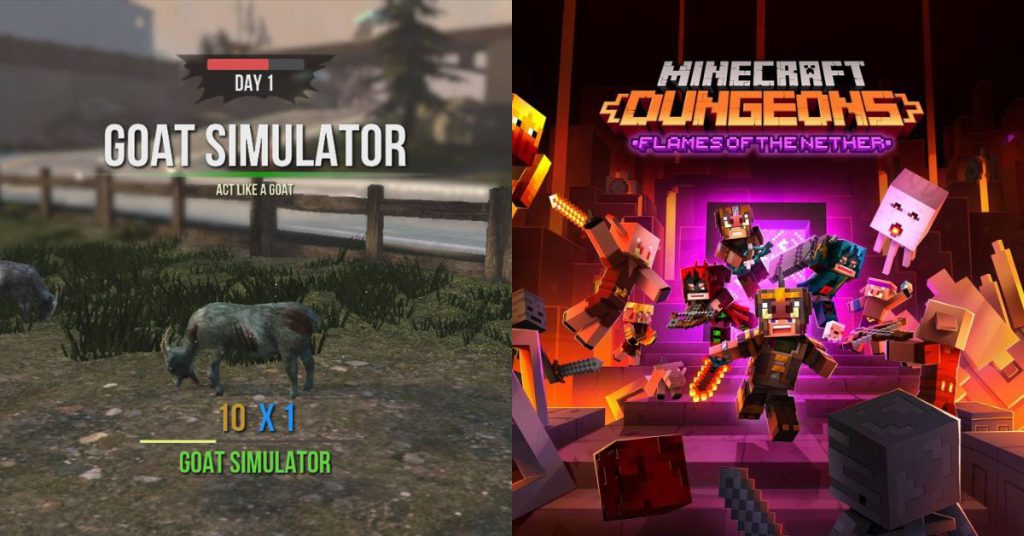 Double Eleven is well known for its work on titles such as Minecraft Dungeons for Xbox, Switch and PS4, Rust Console Edition on Xbox One and PlayStation 4, and previously ported games like Limbo on Xbox One and PlayStation Vita. Most recently, the team has been creating new content for Fallout 76.
Partnering with studios like Warner Bros., Sony, Bethesda, and Mojang on leading IPs, Double Eleven is looking to bring more games to different platforms, as well as create their own original titles.
To do so, the gaming studio is expanding its team, and has set up an office in Malaysia to build its SEA headquarters.
Looking to grow its Malaysian team, Double Eleven believes in creating a healthy work environment for game developers to work on massive titles, and offering as much creative freedom as projects allow.
This is especially important seeing as there are often big misconceptions about the work culture and office environment of the gaming industry.
A place free of dreaded game dev crunch culture
Double Eleven's care for its Malaysian and UK team manifests in several ways.
Game development has a reputation for long working hours needed to meet unrealistic deadlines, which burns out the people making games in the process.
Thus, Double Eleven does not practise crunch culture. Instead, they are up-front with their partners about the time needed to complete work, ensuring that crunch is avoided.
Team members are provided with a healthy work-life balance, and the company's office is designed to foster this.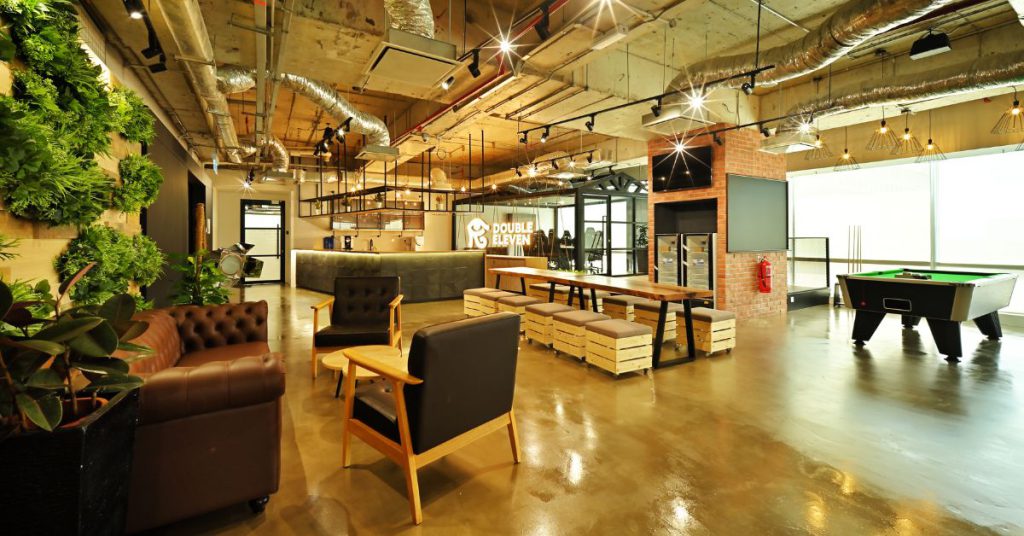 In fact, the KL-based Double Eleven office was set up in 2022 for the very purpose of providing the team with a comfortable working environment. It's equipped with all the tools needed to develop AAA interactive entertainment.
Iain Farrell, Double Eleven's UK-based Programme Manager was on hand to talk us through decisions that helped create this space. For example, ensuring a large percentage of the studio's floor space is dedicated to areas that can be used to eat meals, take breaks, and socialise.
"That could have been space where we had more desks, but we wanted the studio to be a welcoming and exciting place to be," Iain explained. "We feel that, as we're establishing a full-service studio in a region better known for specific outsourcing work, we need to deliberately nurture the right culture.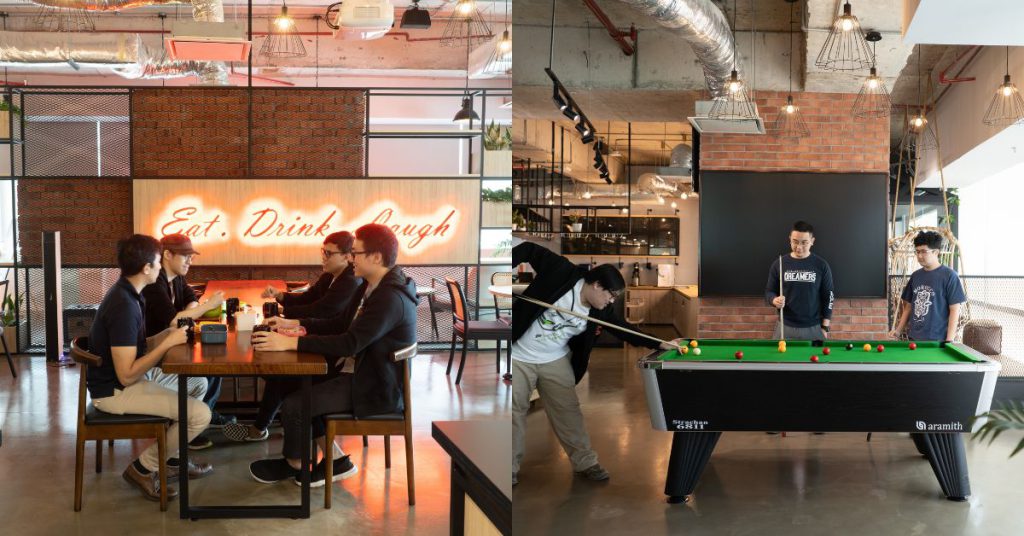 With transparency as a core value, Double Eleven ensures that regardless of rank or seniority, everyone is encouraged to voice their thoughts and hold each other accountable. This promotes an environment of trust, as the leadership team can be easily reached on workplace chats.
When the team succeeds, it is made visible to all, using tools like Teams and Sharepoint.
"We like to celebrate team successes, but also give everyone credit for their individual contributions and achievements. That will range from dedicated posts on various internal channels to project milestone celebrations and company-wide parties" Iain added.
Understanding that everyone has their individual responsibilities outside of work, Double Eleven also offers flexible start and finish times.
Opportunities to work abroad with creative autonomy
Other than work-life balance, senior employees in the Malaysian and UK studios will have the opportunity to travel and work together in person in both locations.
This way, experienced talent can work more closely together and learn from each other, giving them the chance to enhance their skills throughout their career.
Furthermore, creative autonomy is given to Double Eleven's teams.
"We want to empower our colleagues as much as possible to not only lead, but also enjoy the journey and be provided with a platform to showcase their skills and creativity," Iain stated.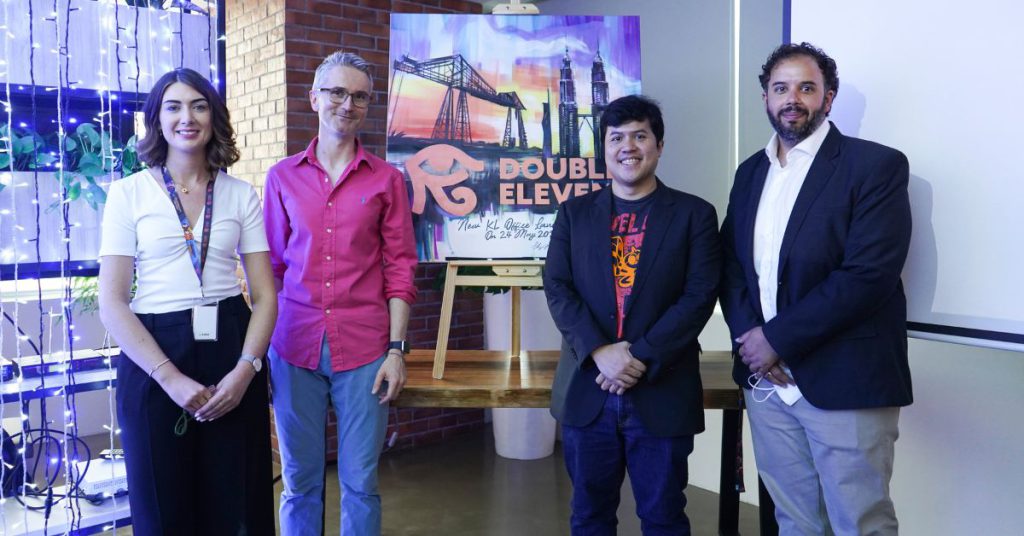 Company culture aside, Double Eleven's ambitions are clear.
"Our vision is to leave a legacy for the next generation as a different breed of games company that values its people and changes the world of gaming for the better," said Iain.
This is coupled with Double Eleven's aim of creating more original IPs that can showcase the ideas and varied perspectives of Malaysians' diverse cultural backgrounds.
Lead new projects and grow the team
To fully realise their vision, Double Eleven is seeking like-minded senior talent to support the growth and development of the Malaysian team.
Key roles they're looking to fill include a Senior Game Programmer, Senior Environment Artist, and Experienced Concept Artist. To find out about these and other roles, visit the Double Eleven website.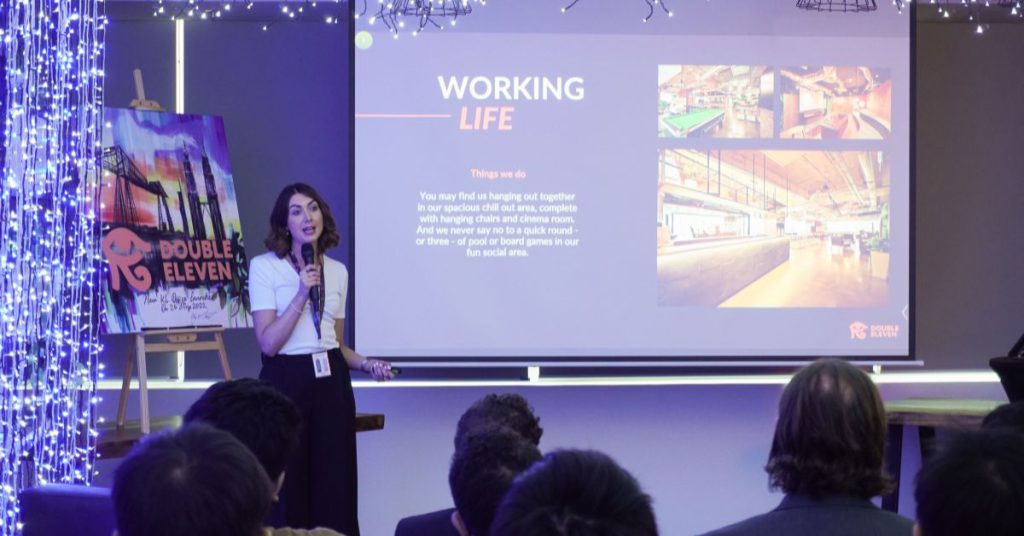 As a candidate, you'd have an edge if you can show that you're trusted to work independently and proactively to the highest standards in creating beautiful AAA titles.
Currently, the Malaysian team are working on projects that originated at the UK studio. Ultimately, Double Eleven hopes to see its new Malaysian hires lead their own original projects, and collaborate with regional stakeholders.
"When that happens, it will be the UK's turn to support their projects," Iain promised.
Featured Image Credit: The team at Double Eleven