On February 15, local dairy company Farm Fresh proposed to acquire a 65% stake of Inside Scoop for RM83.9 million.
To learn more about the acquisition, we reached out to Loi Tuan Ee, Farm Fresh's CEO, and Inside Scoop co-founder Edmund Tan.
An organic partnership
With both parties being in the dairy industry, albeit making different products, Loi shared that he's known Inside Scoop's Edmund Tan and Lim Shiew Li for a quite a few years and has been following their growth story.
"I think undoubtably as a homegrown company, the husband and wife have done a great job," Loi expressed. "We're very pleased to have them on board, on our leadership team."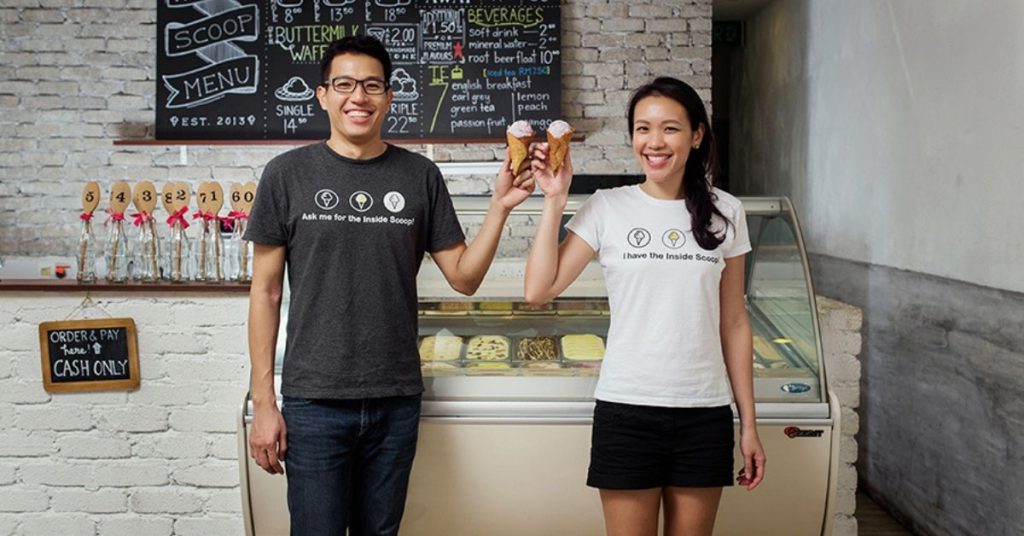 Edmund described the discussions between the two parties as a "very organic" one as well, especially considering Inside Scoop has been a user of Farm Fresh's products.
Thus, this partnership would mean improved profit margins for Inside Scoop.
"We've always admired what Mr Loi has done in the dairy industry, and we felt like there were things we could learn from him and the larger Farm Fresh organisation," Edmund said.
According to Loi, during Farm Fresh's IPO, its prospectus had detailed that the company would be going into ice creams. The CEO believes that Edmund likely had heard of that and saw it as an opportunity to work together.
As a private company, Inside Scoop has its limitations. With Farm Fresh's expertise and capital, however, the ice cream brand would be able to scale more aggressively and meet its aim of doubling its outlet count in the medium term.
From our call with Loi, it seems like one of those outlets might soon be found on Farm Fresh @ UPM.  
On top of opening new locations, another thing Farm Fresh has enabled for Inside Scoop is entering more segments of the ice cream market, with the most notable one being the consumer packaged goods (CPG) segment.
Taking on the big boys in CPG
If you visit convenience stores such as 7-Eleven or Petronas' Mesra to look for packaged ice cream, chances are you won't find any local brands.
"It's dominated by Unilever and Nestlé," Loi pointed out.
While Loi believes Inside Scoop has the basis to enter this space, a huge challenge is working out the distribution points and the cold chain. Without expertise in those fronts, Loi believes, local ice cream brands would not be able to tackle those "big boys".
Luckily, Farm Fresh has been establishing its distribution chain over the years, and will continue to develop it.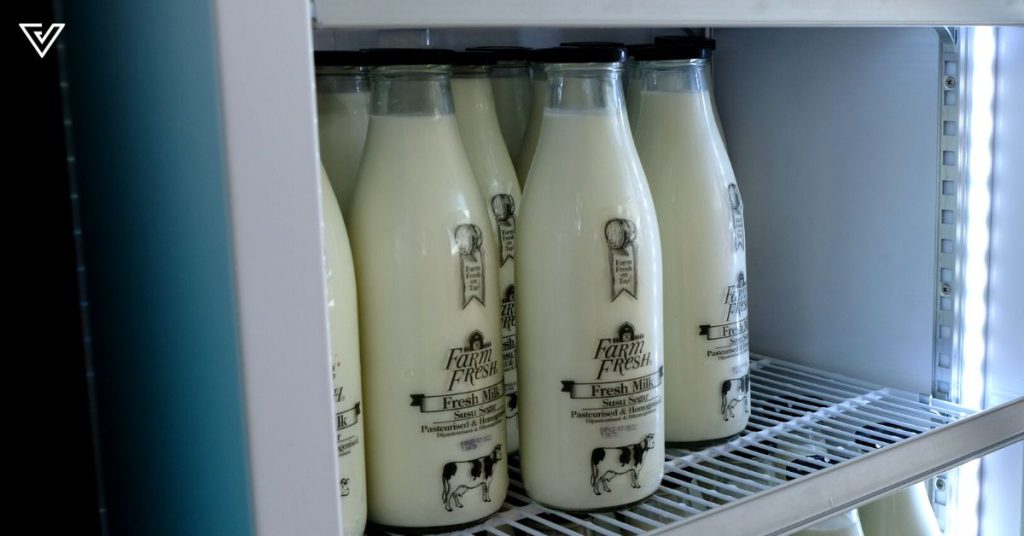 This ambition of taking on big, established, multinational companies is not new to Loi. After all, he had done that when he first entered the dairy industry.
"We think that once we get into the CPG market, over the years, I think we will be able to distinguish ourselves as one of Malaysia's favourite brands," Loi shared.
In the interim, while waiting for Farm Fresh's big mother plant in Enstek to be finalised, Loi thinks it would be possible to bring in some ice cream machines and perhaps start off by making one or two variants ahead of schedule.
"I truly believe that the Inside Scoop branding with the kind of ice cream quality that they're able to come up with, I think we can come up with a very creative and affordable ice cream."
In terms of pricing, Loi envisions Farm Fresh and Inside Scoop's ice cream to be competitive with Nestlé and Unilever's Walls, but at the same time featuring premium quality.
All about strategy
As a dairy company, ice cream is a market that Farm Fresh could have forayed into by itself.
In fact, through Cream Hauz at Farm Fresh @ UPM as well as via JomCha by FarmFresh, the company has already been experimenting and rolling out variations of fresh milk and yoghurt ice cream.
However, to fully commit to the ice cream sector, that would mean starting from ground zero and assembling a team of experts as well as carrying out all the R&D.
"It can be done, but it would take me a couple of years," Loi pointed out.
Working with Inside Scoop, on the other hand, would open the company up to the homegrown ice cream brand's data and experience with the market.
"I felt that with this acquisition, we can speed up our entry into the ice cream market with the best knowledge that we can get," Loi said.
While Inside Scoop will continue to offer its ice creams within outlets, having packaged ice cream in convenience stores across the country will be able to leverage buyers' impulses, anywhere, any time.
It'll likely be a while before those products get rolled out, though. As Edmund shared during his call with us, "the real work starts now".
Read more articles we've written about Farm Fresh here.
Read more articles we've written about Inside Scoop here.
Read more stories about other Malaysian startups we've written here.
Featured Image Credit: Farm Fresh / Inside Scoop