While scrolling through social media, you've probably watched a few baking videos and thought, "That looks simple enough, I should give it a go."
So you assemble the ingredients and get to work, only to realise it doesn't look anything like the video. At this point, you'd probably give up.
For Charlene though, she pushed through and challenged herself to make different types of bread. Her boyfriend would end up being the taste-testing guinea pig.
Then she struck a jackpot with her bagels.
"My boyfriend personally thought that the bagels I made were actually better than most of the bagels in the market," Charlene said. He then suggested that she start an online bagel shop.
After three months of refining her recipes, Pao Pao Bagel was born at the end of December 2022.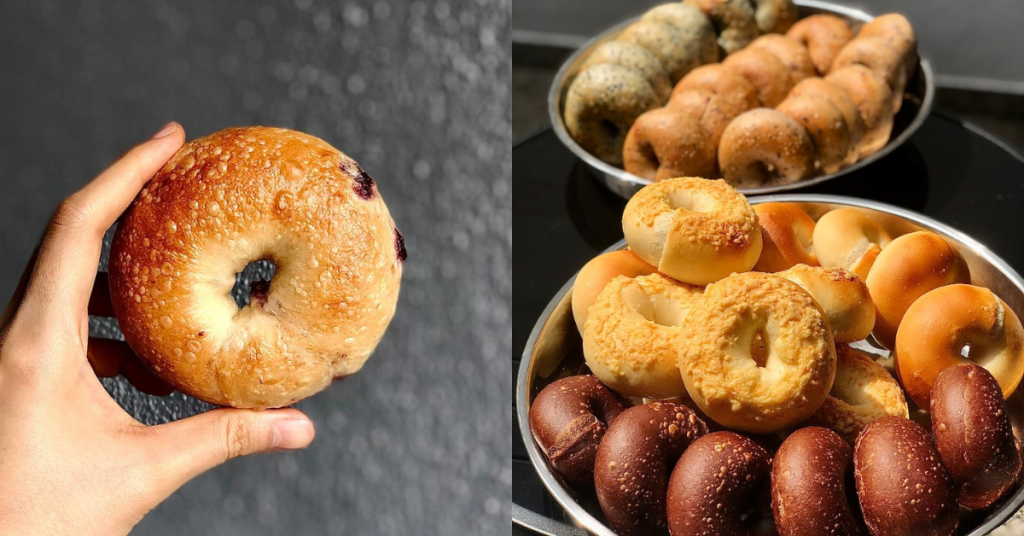 The rise of a new passion
It might seem odd to choose bagels as her main product, seeing as Charlene was never a baker before this. But she reckons there are many like her in the Klang Valley that are seeking good bagels.
"With more and more people out there being more health conscious nowadays, I believe bagels definitely have their place in the market," Charlene said. 
Some people opt for bagels because you don't need cooking oil to whip up a batch. Since they're an empty canvas too, you can be as creative as you want with your fillings.
Charlene admitted that making bagels is harder compared to other types of bread. But as she baked more frequently, the technique became more familiar and easier on her hands. 
"Despite the long hours of production and complicated steps, I have no complaints because I do find my passion in baking," she expressed.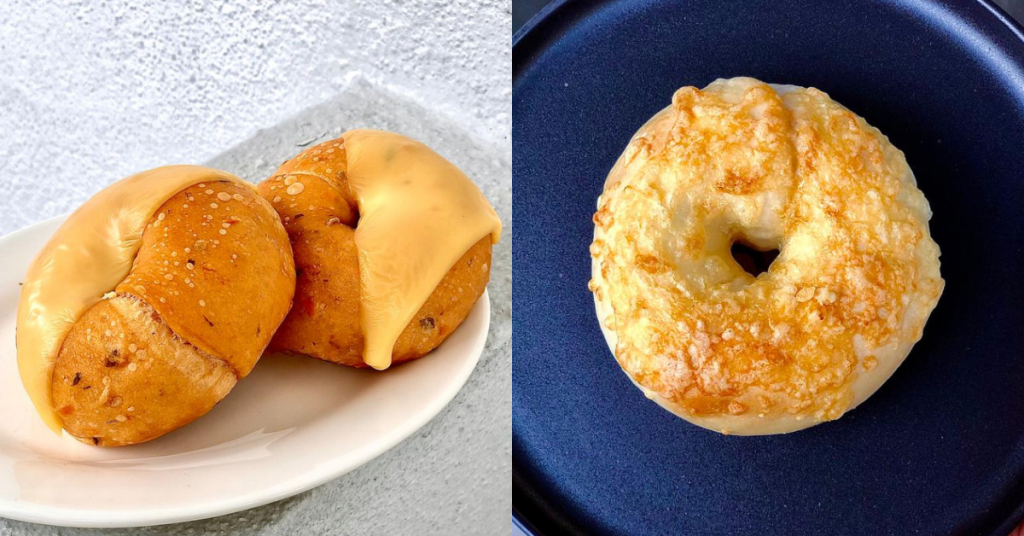 Her bagels "knead" time to develop
Pao Pao Bagels' bagels are fermented for long hours and require two days to produce. This is what Charlene believes sets her bagels apart from the competition.
"For each flavour of bagel, it takes around 15 to 16 hours to produce the dough before baking."
Hence, it might not be a very common approach for bigger brands as it limits their production output. Charlene shared that this process allows the bagel texture to be crispy on the outside and tender on the inside.  
"Aside from that, I would say most of the bagels in the market are actually quite similar. So it comes down to the customers' preference and brand loyalty."
Appearance-wise, the bagels also form air bubbles while baking. Which is where the brand's name comes from. "Pao Pao stands for bubbles in Mandarin," she explained.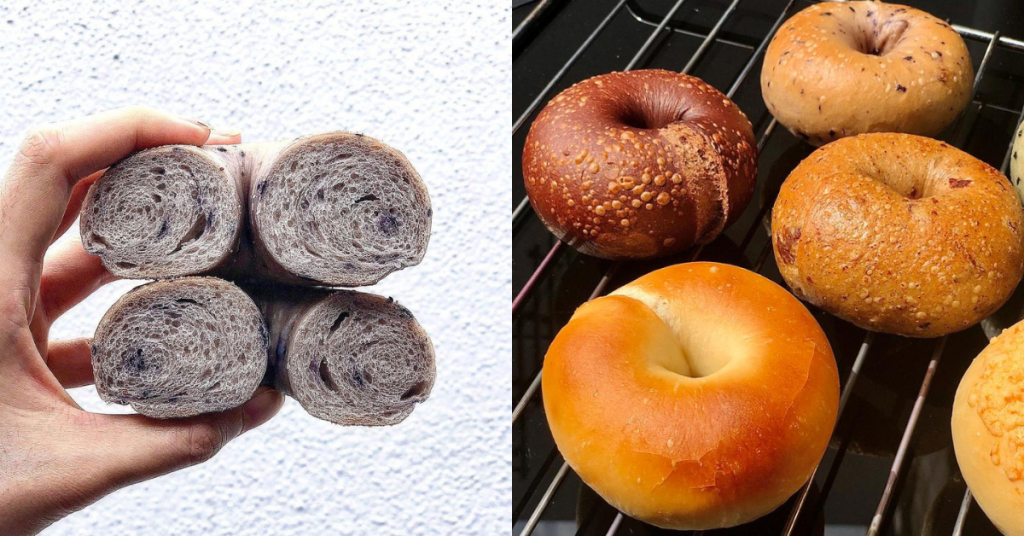 Pao Pao Bagel remains a side hustle as Charlene is committed to her career as a trader. To balance them, she plans out her day in advance to ensure the bagel business doesn't affect her main job.
So she usually prepares all the necessary ingredients a day before the hard work begins.
On baking days, she wakes up extra early in the morning to prepare the bagel dough. By the time she's done, it would be around noon. While she leaves them to undergo the fermentation process, Charlene would continue grinding at her main business.
The baking starts around nighttime and usually ends when the clock strikes twelve midnight. All that's left is packing and delivering the next day. So far, she's baking up to 70 or 80 bagels a day.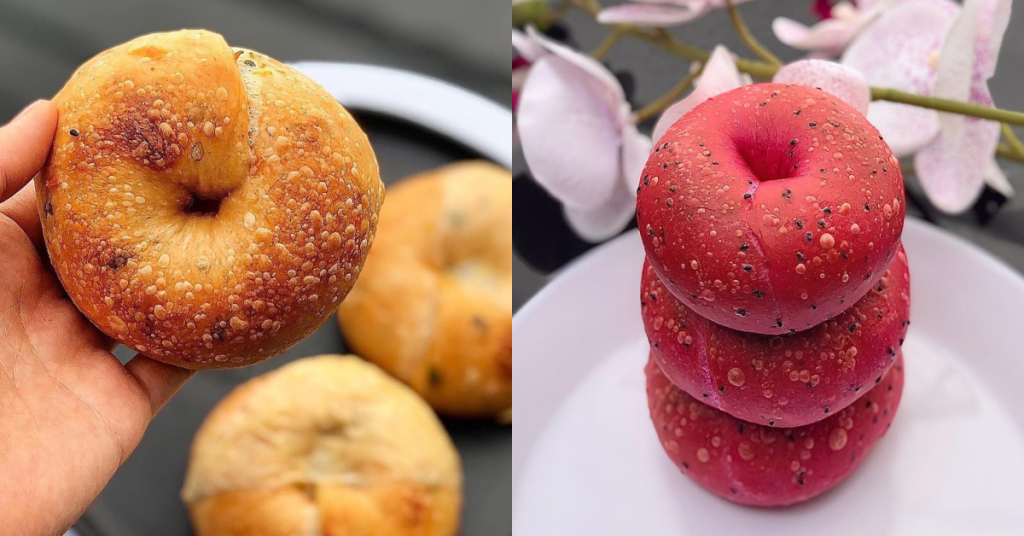 Practising her precision skills non-stop
As any baker would know, precision is what makes or breaks a recipe. It is one of the more challenging parts of producing large volumes of baked goods at a time. 
To ensure the consistency and quality of Pao Pao Bagels, Charlene practises this to a tee. 
The brand currently offers two kinds of bagels, with filling and without filling. Some of the flavours include blueberries, cheese, matcha, and fruits.
During her free time, Charlene can be found researching new flavours to launch in the upcoming months. Not just to expand her offerings, but to provide customers with new experiences besides what is already in the market.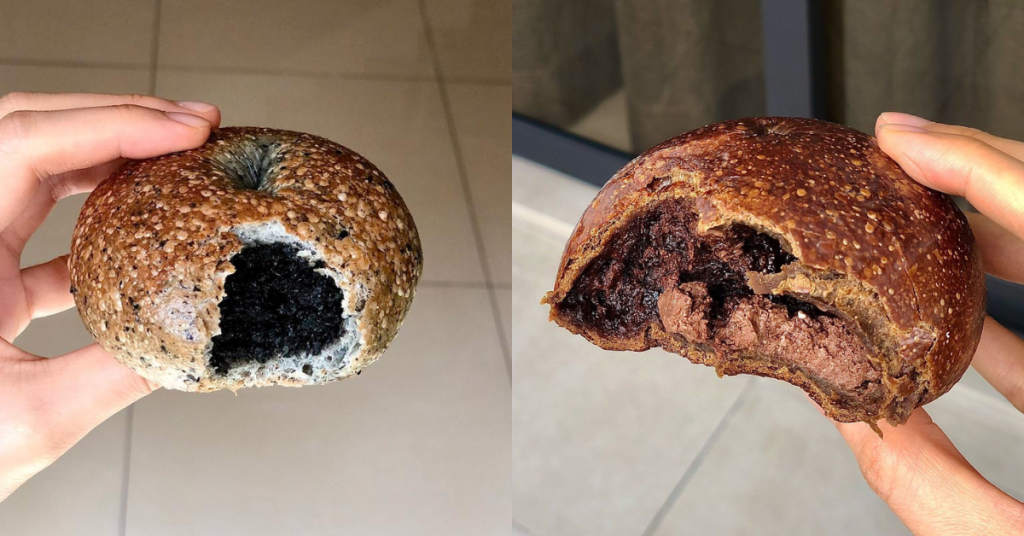 To that end, you'll find interesting flavours like dragonfruit, soy milk, and tomato on her menu.
Keeping the bagel biz rolling
The bagel business operates on a pre-order basis to give Charlene better leeway in terms of time management.
"I'm a one-woman show and the facility in my home kitchen is kind of limited," she explained. "Hence, the orders I take in have to match the capacity of my equipment to prevent issues like missing orders or late shipment."
Before closing a receipt, she ensures that each customer is aware of the waiting period and notifies them of the estimated delivery date.
Surprisingly, her customers have been understanding enough and most were willing to wait.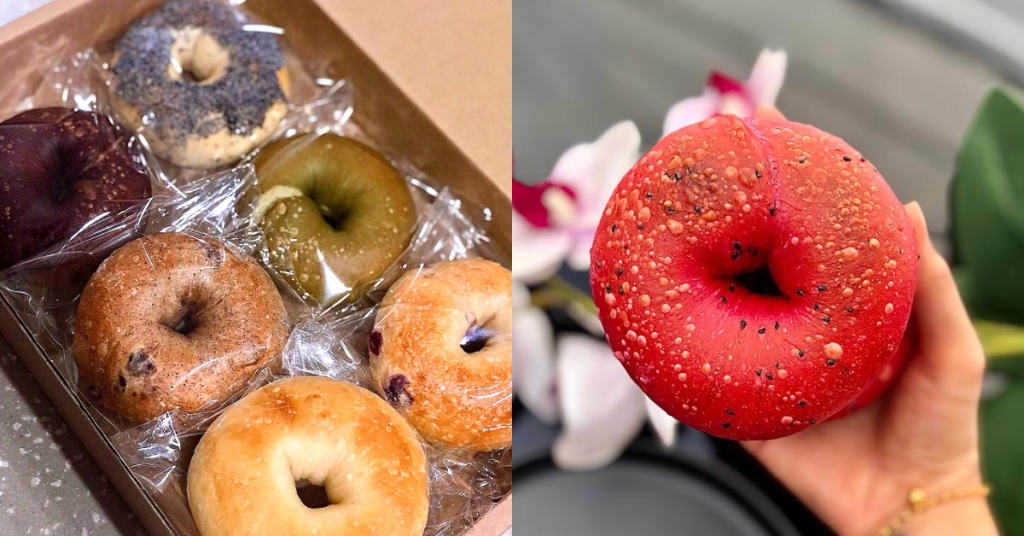 Speaking candidly to Vulcan Post, Charlene explained that she wouldn't say the reception for Pao Pao Bagel is "over the roof".
It is still a few months old, after all. And brand recognition in such a large Malaysian F&B landscape would take time.
She counts herself lucky as there was no startup capital needed to fund her new online venture. "I'm using existing equipment in my home. I just have to buy the necessary ingredients for the bagels and that's it."
As a new business, Charlene is still getting her spreadsheets in order. But she could confidently share that on a weekly basis, Pao Pao Bagel is earning gross revenue of RM300 on average. 
That's about RM1,200 for her first month in business. Not bad for a new brand.
She plans to set up pop-up booths at bazaars in universities and malls to increase brand exposure. While also improving the production capacity at home to up her output.
Eventually, Charlene hopes to supply her bagels to local cafes and coffee chains. She would need to set up a central kitchen and procure the necessary licensing to achieve that, all of which would bring on the challenge of sourcing capital. 
Until then, she plans to keep the business online.
Learn more about Pao Pao Bagel here.
Read other articles we've written about Malaysian startups here.
Featured Image Credit: Pao Pao Bagel