During my lunch with Farm Fresh's CEO, Loi Tuan Ee, last December, I had the opportunity to meet others in the team including one charming Eddie Lim, the managing director of Jom Chá.
Jom Chá, for those who don't know, is a beverage brand under Farm Fresh that serves milk teas, yoghurt drinks, and more.
I've had it twice, and both times, I had been pleasantly surprised with just how delicious the drinks were.
Interestingly, Eddie is also double-hatting in Farm Fresh, handling the strategy and business development for the dairy brand. This means he was involved in the recent Inside Scoop acquisition.
"The vision that we have is to build a Farm Fresh F&B powerhouse," he explained to me over a call. "Through acquisition and also through organic growth."
Part of that organic growth, of course, refers to Jom Chá by Farm Fresh.
The genesis of a beverage chain
From what Eddie shared, it seems like Jom Chá started rather organically. When looking at ways to grow the company, they noticed no one serving fresh milk drinks in the market.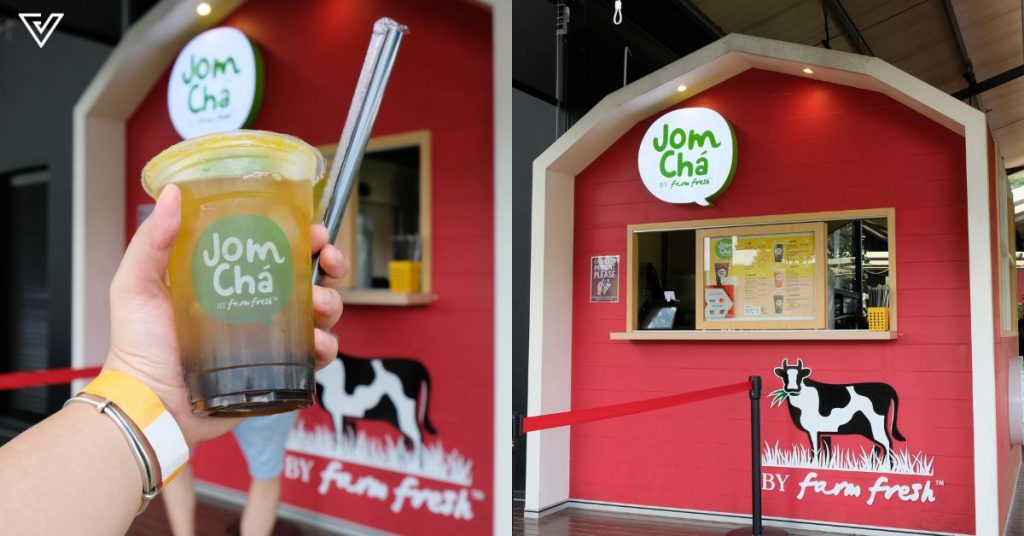 According to Eddie, most popular bubble tea brands out there use recombined milk, which is prepared by mixing milk fat, non-fat milk solids, and water.
Thanks to Farm Fresh's dairy and yoghurt products, the upstream segment would already be handled. Sensing a good opportunity, Farm Fresh began to trial the beverage brand at its UPM farm.
Yet, things weren't completely smooth sailing. Earlier on, they had engaged with a fine dining chef to formulate some recipes.
The chef came up with very fancy and complicated drinks; some called for a dash of salt, some needed to be topped with edible flowers.
"In UPM itself, out of 20 varieties, we only served two products," Eddie recalled. "The other products were too complicated."
For what Jom Chá was trying to achieve, it needed speed, simplicity, and easy-to-replicate recipes. But Loi himself, Eddie pointed out, isn't from the F&B scene, which explains why the drink menu had started out on the wrong foot.
Moving from FMCG to F&B
A chartered accountant that has worked in FMCG (fast-moving consumer goods) for years, Eddie did not have much experience in F&B either.
"I had to go through the learning curve as well," he expressed. After all, he had initially joined Farm Fresh as the head of risk and audit.
So, Eddie got to thinking and quickly realised that the best way to learn before he headed the Jom Chá division was to get some hands-on experience.
He decided to apply for an F&B job near his home and worked there over the weekend. He would clean the kitchen, cook boba, man the counters… You name it, he's done it.
During his stint, he also took note of things such as the layout of the job, the equipment used, plumbing, and more. He also gained insight into the supply chain and logistics.
"Everything, I learnt from there," Eddie shared. "My skillset immediately shot through the roof."
Apparently, Loi had been surprised by Eddie's growth. And when Eddie confessed how he picked up the knowledge, the CEO burst into laughter.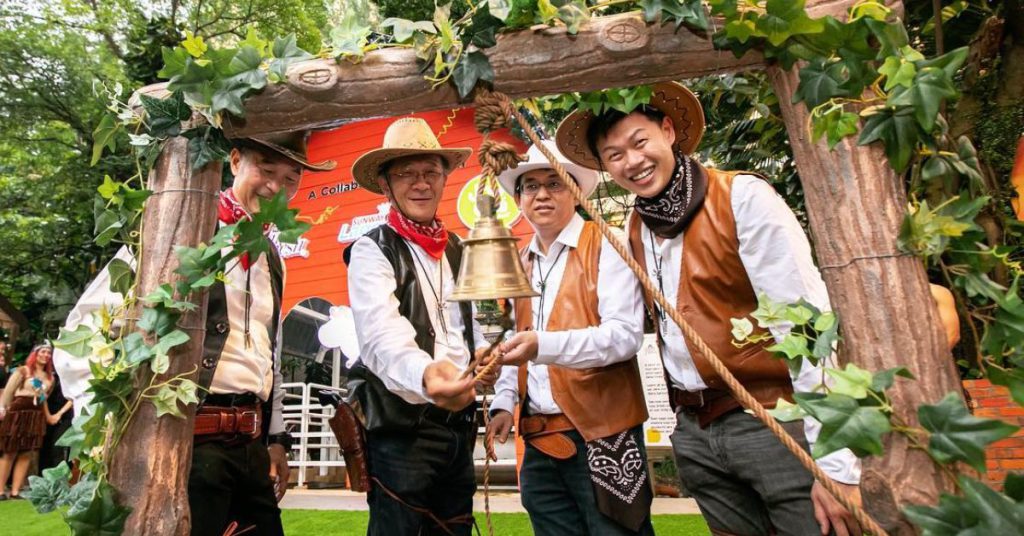 "He asked me, 'How did you get the job?'," Eddie recalled. "I said I told [the interviewer], 'During the MCO, actually I have two kids to feed, I lost my job, so just give me a chance to work during the weekend'."
Listening to this, I had to laugh too.
Streamlining the business
With newfound knowledge, Eddie revamped the whole menu as well as the POS (point-of-sale) and stickering process (creating stickers to differentiate customer drinks).
Coming from FMCG, the Jom Chá team hadn't known what the best POS system to rely on was, but picked one anyway.
However, this POS system was not designed with F&B in mind. It didn't allow the cashiers to edit things such as sugar or ice levels easily. Each variation of a drink would require a different SKU (stock-keeping unit, i.e., the scannable bar codes).
Plus, the stickering system was non-existent. The tearistas would have to rely on one long ticket and keep track of which beverages were done and which were still pending.
Introducing a stickering system helped to streamline the process. It's a small change, but it enhances the whole workflow.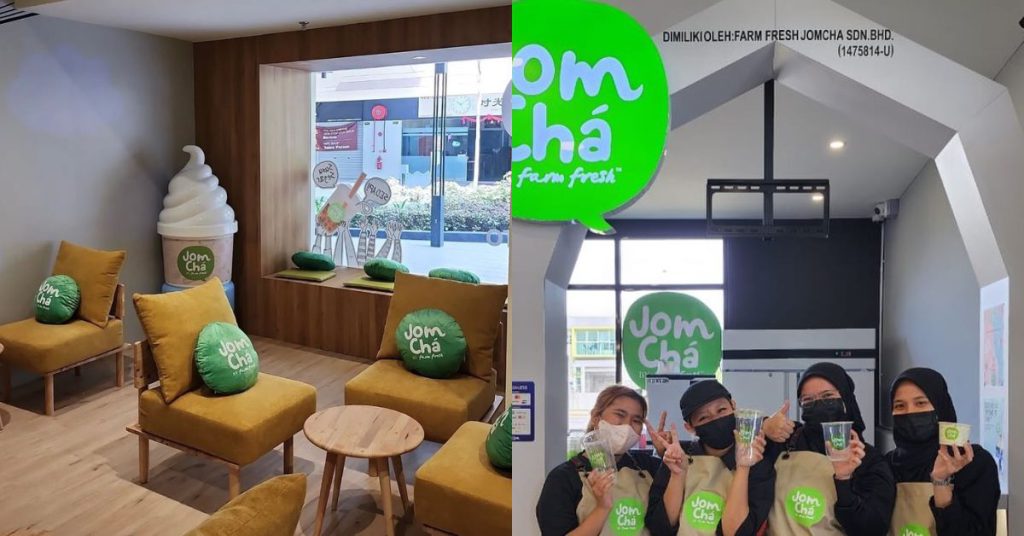 "This is what happens when an FMCG company wants to do F&B. You totally have no idea of the workflow," Eddie said. "You thought that this is a small thing, but I tell you, you're going to create a big havoc."
They had one big advantage, though, which was money. Farm Fresh was established enough that Jom Chá had enough capital to make some mistakes.
"If the key concern of expanding is funding, we've already solved it," he further explained. "But the hurdle is never about money. It's about operation and execution."
Competing with the beverage industry
With Eddie at the helm, new signature drinks were developed. For example, there's the Farm Fresh milk with brown sugar. Although it's simple, it's also effective and leverages the branding and quality of Farm Fresh's product.
So, rather than focus on popular drinks in the market such as roasted milk teas, Eddie turned to popular Farm Fresh core products such as kurma milk and chocolate milk.
This also helps Jom Chá differentiate itself from the market.
Still, even though the products are different, the larger market that Jom Chá is competing against includes a plethora of other beverage brands, from coffee to bubble tea to smoothies.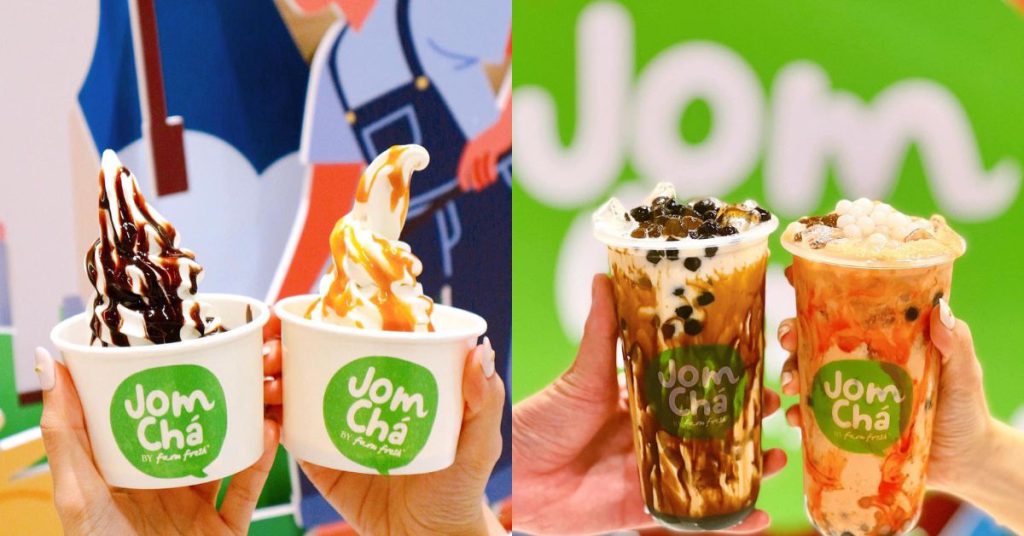 Eddie agrees with this, saying that it is more of an indulgent product and may hinge on customers' impulses. Hence, placing the store in high-traffic areas is important.
Even so, though, what makes Jom Chá a better choice compared to established brands such as Tealive or Gong Cha, for example?
"Actually, nothing much," he said, then added, "The only special thing is that we are using fresh milk and selling at an affordable price. I'm not selling at a Xing Fu Tang, Bawangchaji price. Never."
Jom Chá drinks are around the RM7 price point. The brand also features seaweed-based popping bobas, not the usual tapioca kind.
Eddie also claimed that he's reduced the sugar content by 30% in their beverages, which better aligns with Farm Fresh's healthy branding.
Jom expansion
Currently, Jom Chá has around 24 outlets.
Combining Farm Fresh's branding and the strong execution on Eddie and his team's part, Jom Chá aims to open 300 outlets in three years.
Eddie also added that he hopes to hit the 100-store mark by the end of this year.
In terms of franchising, Eddie shared that it's still something they're considering. Jom Chá will likely offer some opportunities down the road, but the team will be very selective.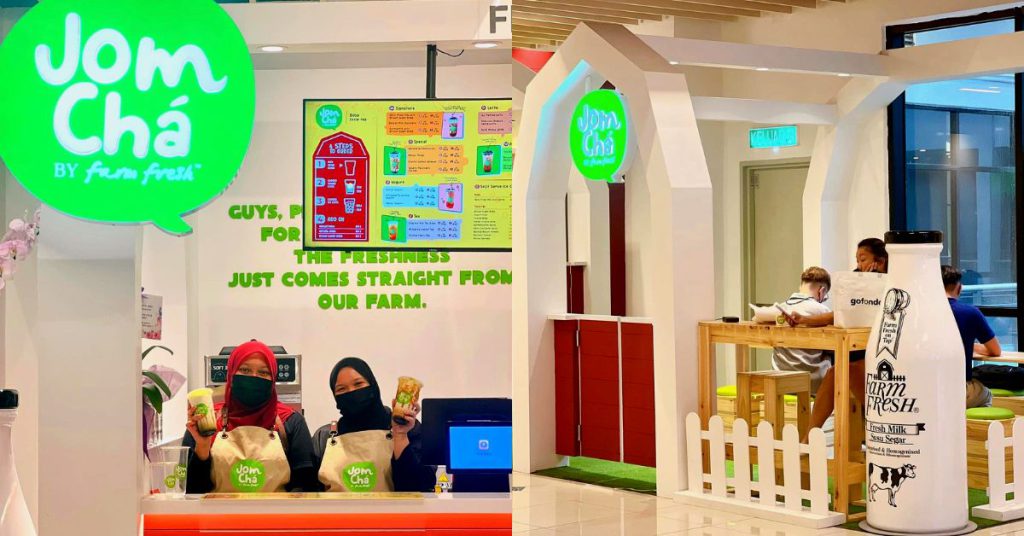 That said, some Jom Chá outlets are actually operated by home dealers of Farm Fresh. After all, one of the reasons for Jom Chá's existence was to further empower their home dealers.
Currently, the more challenging locations such as ones within malls are still parked under Farm Fresh's internal management.
"For me to scale at this speed, you can imagine how much I have to go through," Eddie shared.
"For example, talking to the mall, leasing, renovation, buying equipment, setting the temperature for the ice cream machine. You can imagine that I'm in the warehouse driving a forklift, I'm pushing the pallets…"
This was especially challenging because Eddie, being an outsider in this industry, hadn't known whom to hire. As he said, he's not Bryan Loo.
On the bright side, Eddie believes F&B is a field whereby with common sense and problem-solving skills, anyone can make it.
"It's not difficult, just takes a lot of dedication and commitment," the head of Jom Chá concluded.
Learn more about Jom Chá by Farm Fresh here.
Read more articles we've written about Farm Fresh here.
Featured Image Credit: Jom Chá by Farm Fresh