As parents of three children, Lilian and her husband Leroy have been active in the childcare industry since the birth of their firstborn.
They've held babycare courses with private hospitals, opened several chain stores selling baby products, and hosted a number of baby product exhibitions.
As their children grew older, they realised that their next step was to build a nurturing space. One where families could come together and create happy memories and raise a more positive generation.
A place that would offer children an experience that is not only entertaining but also enriching, and help them develop critical skills and knowledge while having fun.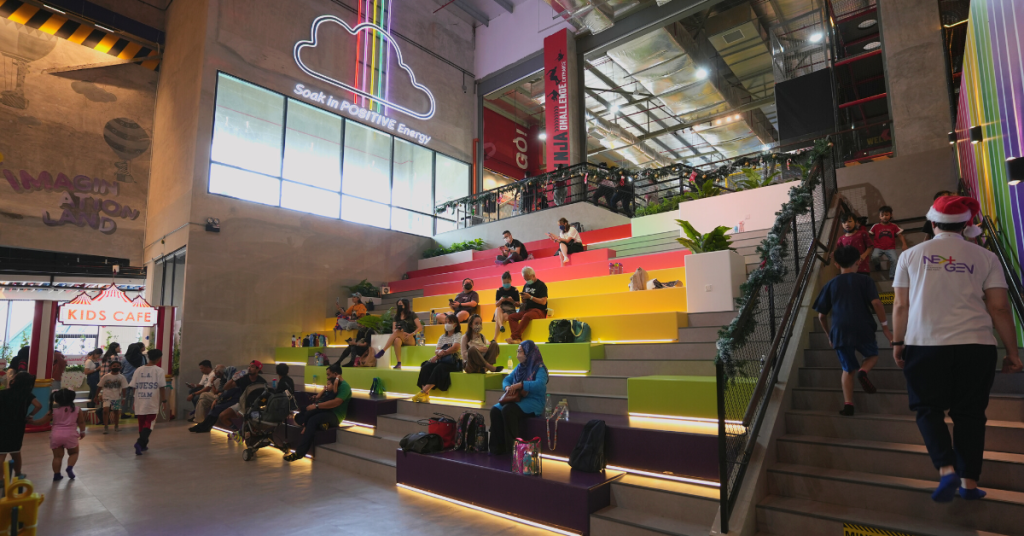 So, the idea for a playland came about. Not just any playland either, but an entire theme park.
You might know it as NEXTGEN Theme Park (NEXTGEN) located in 1 Utama Shopping Centre.
Sliding into the edutainment industry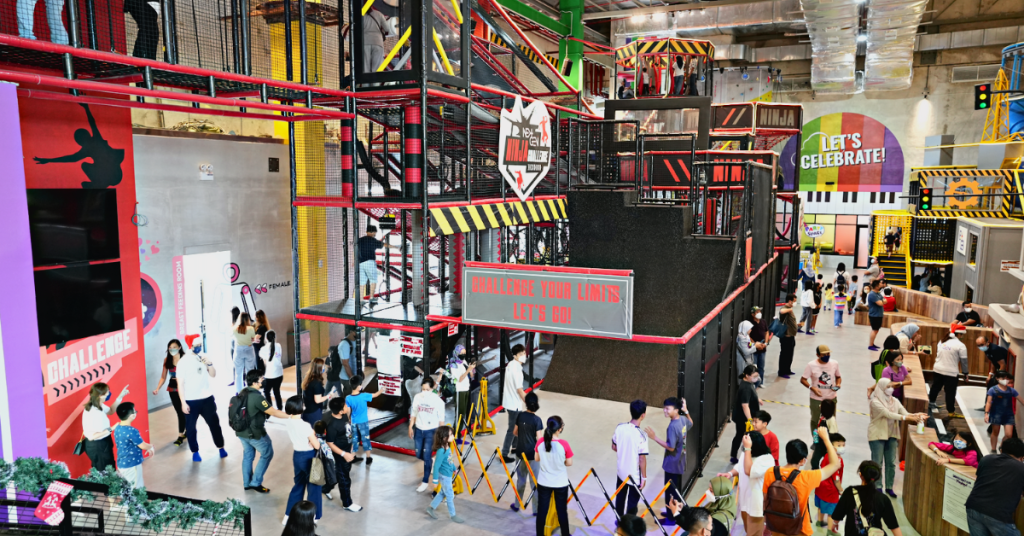 Despite the initial inspiration, NEXTGEN is not just for children. Rather, it's an all-age edutainment (education and entertainment) centre.
The theme park caters to three domains of learning—cognitive, affective, and psychomotor.
Some of the family-friendly attractions and mini games include infant play areas, obstacle courses, and a sky-themed playground with rainbow slides.
There are also spaces to develop and build your talent for art, music, singing, and dancing.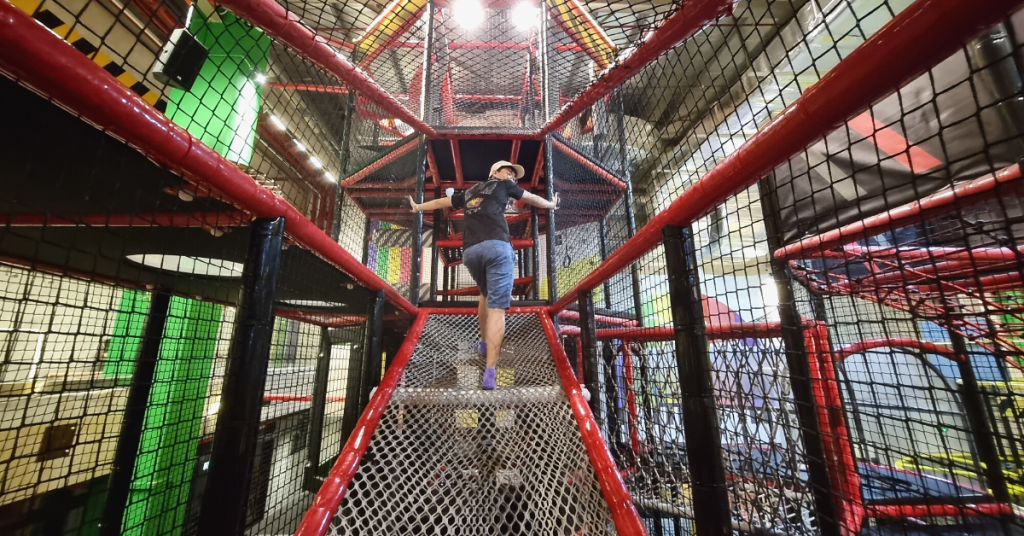 Another well-known edutainment centre in Malaysia includes KidZania, but its offerings are quite different compared to NEXTGEN.
For one, KidZania focuses on providing all kids (up to age 17) with an avenue for future career exploration. On the other hand, NEXTGEN caters to a larger crowd and has age-coded activities.
With the founders' three children aged 14, 10, and 4, it's easy to see how they inspired the architecture of the theme park.
Bringing family bonding time to greater heights
You don't have to be a parent to recognise the importance of children's education. But being a parent gives a more unique perspective into what children enjoy and what works best for them.
"Our own experiences as parents have certainly influenced our approach to creating an edutainment park that appeals to both children and adults alike," Lilian expressed.
Another titbit she shared was the importance of active guardian participation and how it provides children with emotional support.
This helps build a bank of happy memories associated with family members. Over time, the children are more likely to grow up confident and possess better social skills.
It's likely the reason why NEXTGEN is open to people of all ages, giving parents, relatives, and guardians a space outside the home to develop these bonds and subsequently shape their children's futures.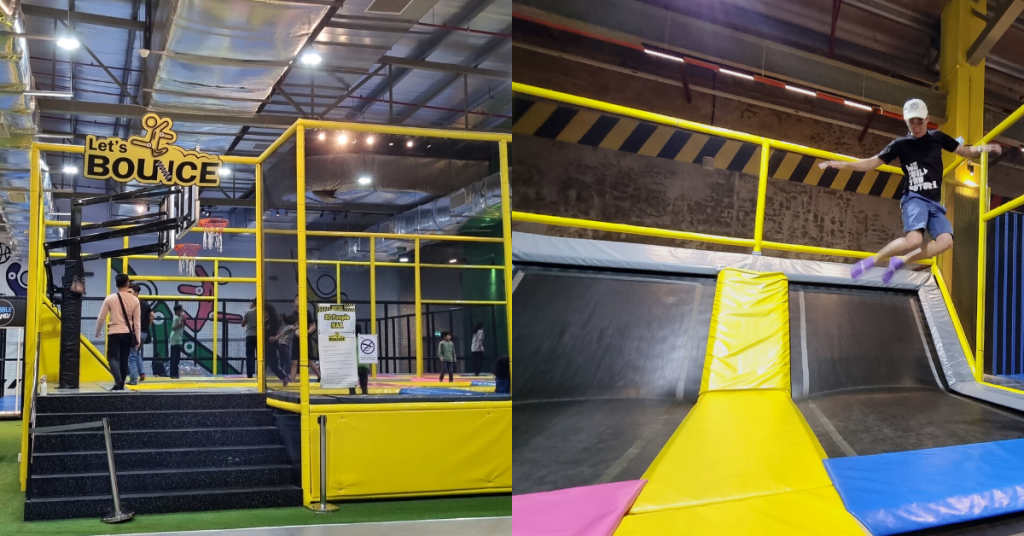 Finding the right place to kick things off
Lilian and Leroy picked 1 Utama Shopping Centre as the location for NEXTGEN because it's a known landmark in the Klang Valley, and had the right size and height of space that they needed.
Plus, it's surrounded by numerous schools.
As expected, the design and construction of NEXTGEN was a complex process that took a considerable amount of time and effort.
Lilian and Leroy's team worked closely with architects, designers, and contractors to bring their vision to life. Various elements of the park had to be considered, such as the placement of attractions, amenities, and guest services.
Once the design was finalised, the real work began.
Physical structures of the theme park were built and installed. It required careful coordination and attention to detail to ensure that everything was executed according to the couple's specifications.
Several months passed before the process was completed.
Growing together with Gen Z and beyond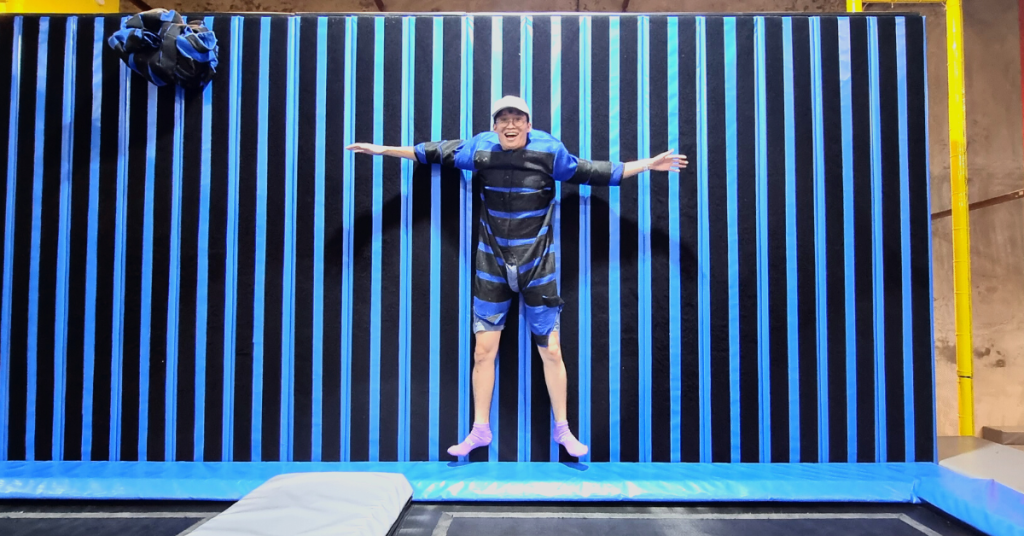 With technology constantly evolving, NEXTGEN does keep a lookout for ways to offer the latest edutainment offerings.
They also regularly provide training and development programmes for the team to ensure everyone is up to date on the latest trends and best practices.
But it won't innovate just for the sake of it.
"We believe that our park's focus on education and experiential learning is what sets us apart. Any changes or upgrades must serve that mission," the co-founders affirmed.
"As children grow and develop new skills and interests, we aim to provide new and exciting activities that will challenge and engage them."
In short, they aim to make NEXTGEN an ever-expanding theme park that grows alongside their children and customers.
For example, they might introduce more advanced obstacle courses or STEM-based activities for older children, while still providing a range of age-appropriate play areas for younger children.
They might also collaborate with educational institutions to bring innovative experiences to customers.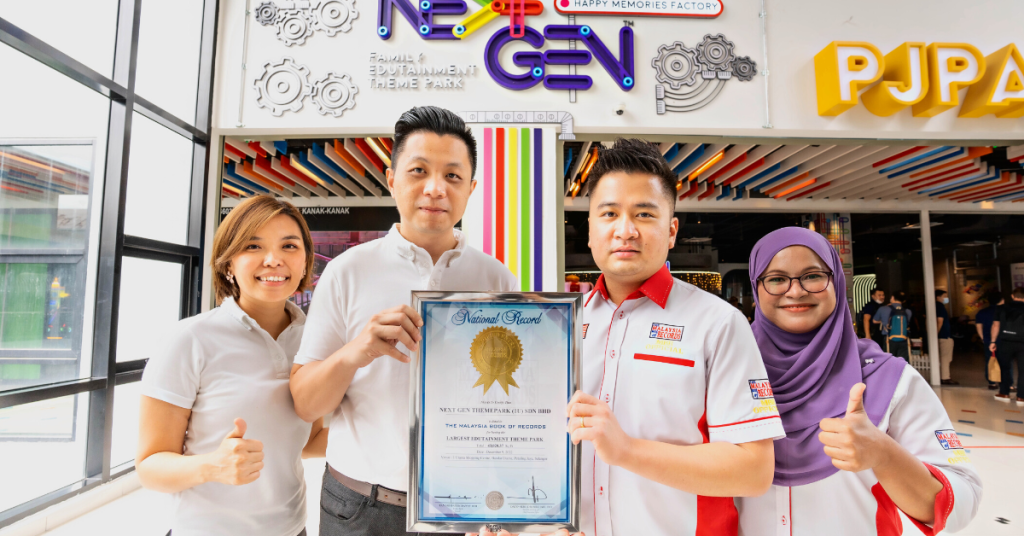 In the second quarter of 2023, Lilian and Leroy told Vulcan Post that Malaysians can expect to see new NEXTGEN Theme Park outlets. There will be one at Mid Valley Southkey in Johor Bahru and another one at KSL Mall in Klang.
Their edutainment offerings will also expand to incorporate more karaoke rooms and a glow-in-the-dark dance floor.
As someone with a four-year-old baby sister, I'm personally excited to see what other bonding experiences the brand will offer, especially since our large age gap makes it slightly harder to share interests.
Learn more about NEXTGEN Theme Park here.
Read other articles we've written about Malaysian startups here.
Also Read: 6 ways to manage and protect your precious banking access from online hacks or scams
Featured Image Credit: NEXTGEN Theme Park