Last month, a boutique golf lounge and bar popped up in Sri Hartamas. Going by the name of Wedge—a reference to a kind of golf club—it's the first venue in Malaysia to feature Full Swing simulators.
For the uninitiated, Full Swing simulators can be found in the homes of some famous golfers such as Tiger Woods, Jordan Spieth, and more.
Wedge is also the first venue in a series of planned Southeast Asian golf entertainment outlets by Flagstick Ventures.
The founders behind Wedge are Desmond See and Tom Sarginson, who is also the CEO.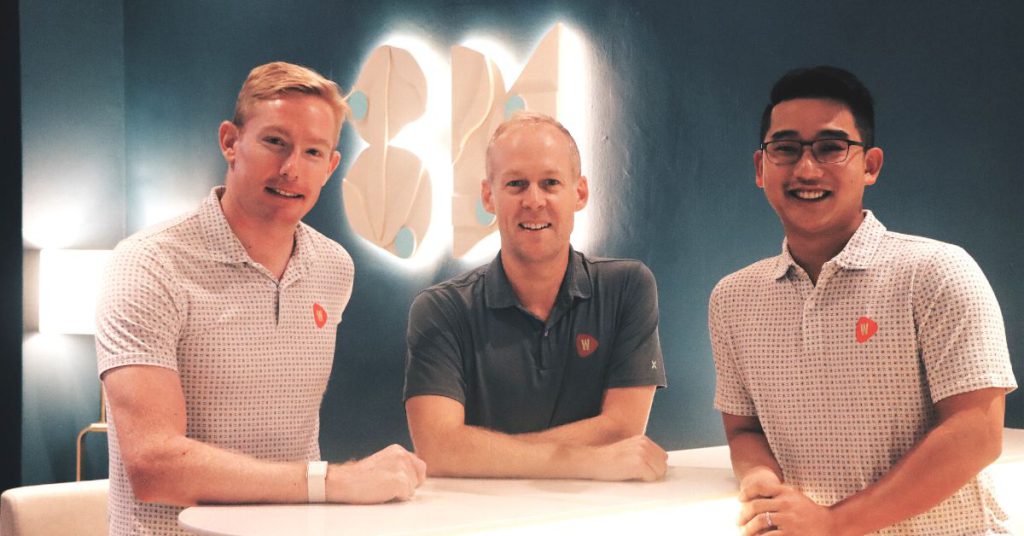 "I suppose you could say Wedge was born all the way back in the year 2000 when the company I worked for in Singapore had a Full Swing simulator in its office," Tom, who hails from the UK and has been in Malaysia since 2004, shared to Vulcan Post.
His professional career in this golf entertainment scene officially started in 2008, when he started City Golf at Bangsar Shopping Centre and followed that up with another outlet in Singapore.
For the past 10 years, though, Tom has been in a different industry as the co-founder of The Music Run.
But when the opportunity presented itself for him to get involved with Full Swing again, he jumped at it.
"My business partners and I shared a vision to combine Full Swing tech within a contemporary and stylish bar, the kind of place where we'd want to hang out, hit some balls and drink some beers," he explained.
Believing that the "landscape of competitive socialising" has changed considerably in recent years, the partners wanted to create something in KL that combined the tech and golf side with a setting that was relaxed and inviting.
"After searching various venues, we landed on the perfect spot in Hartamas, and voila, Wedge was born."
Getting things into swing
Patrons of Wedge will find two Full Swing simulators at the lounge. It's recommended that they book their spots online ahead of time. Wedge charges per hour with different pricing for peak and off-peak times.
Solo players who want to practice their swings can also do so during off-peak hours for a special rate.
"You can use these best-in class simulators when playing on your own, for as low as RM40 per hour from Monday to Friday, 10AM to 4PM," the team shared.
There's also a Kit Launch Monitor located in the bar area. This is a free-to-use simulator, meaning whenever it's available to use, anyone can jump on and give it a try.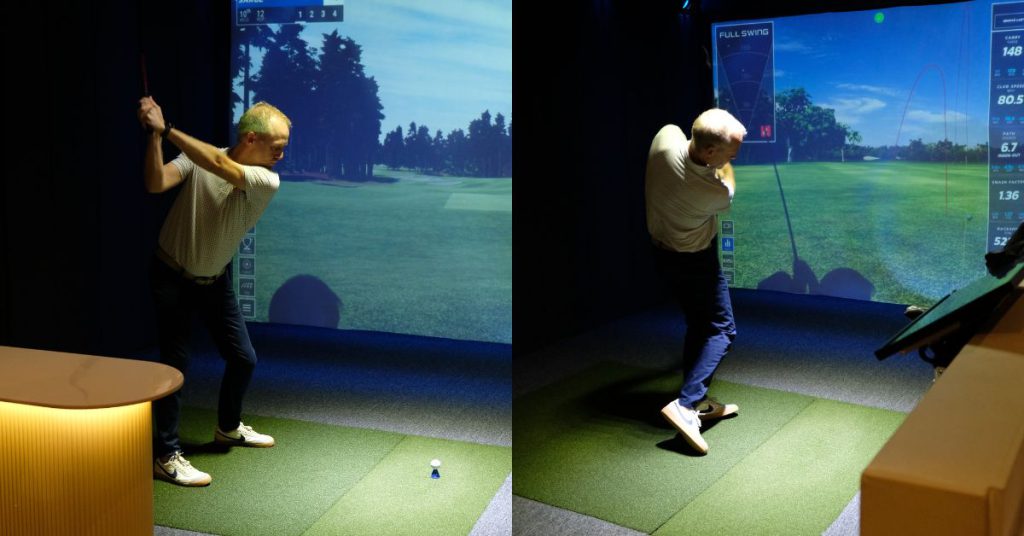 For those who are new to golf, the lounge's general manager, Chris Holden, is the resident PGA Professional, boasting over 10 years of teaching experience.
Chris is also available for private and group coaching.
On the topic of teaching, Wedge will be running Little Tigers Club—a Sunday morning sports clinic for children aged 7 to 11.
For the junior clinic and coaching, Wedge will be using multi-sports gameplay to help develop motor skills and hand eye coordination to help create all-round athletes, which in turn helps them become better golfers.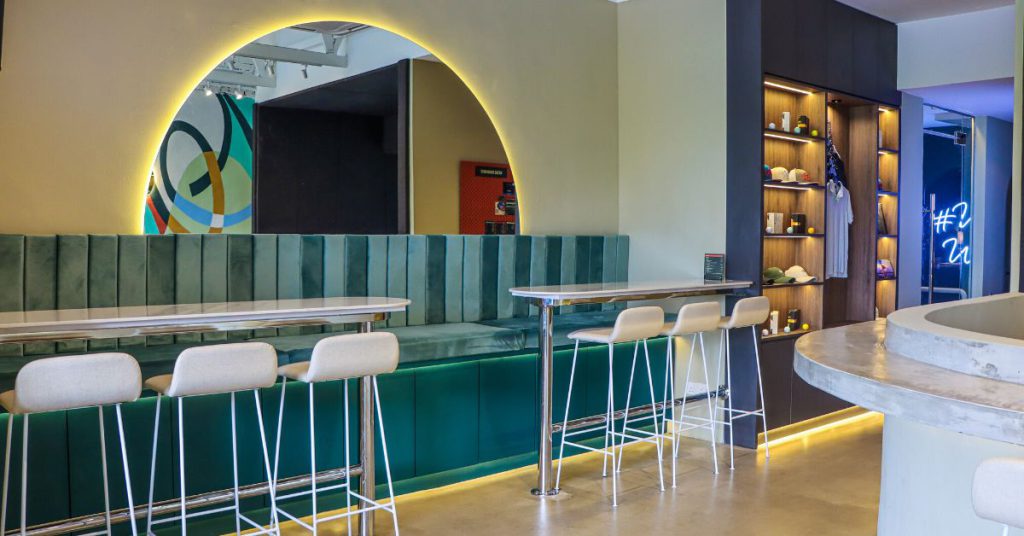 Golfers can bring their own clubs, or opt to try out the equipment available at Wedge. The lounge uses equipment from a US brand, Sub70, which is made available at no charge in both left and right-handed models.
This isn't just a space for golf though, as there are other games to enjoy on the simulator such as football penalty shoot-out, carnival games, rugby, and dodgeball. Wedge also features a karaoke zone which can be rented out for corporate functions, birthday gathering, or just about anything.
"We absolutely welcome guests into the bar area whether they hit the simulators or not—we want to create a welcoming and inviting bar for everyone to enjoy and escape the hustle and bustle of Hartamas and daily life," the team said.
Taking a full swing with Full Swing
But what's so special about Full Swing that even Tiger Woods uses it?
According to the team, Full Swing is the only simulator that measures your ball at impact with an overhead ION3 Camera and in-flight with a combination of infrared technology and high-speed blue light LED cameras to show your real ball flight with no delay.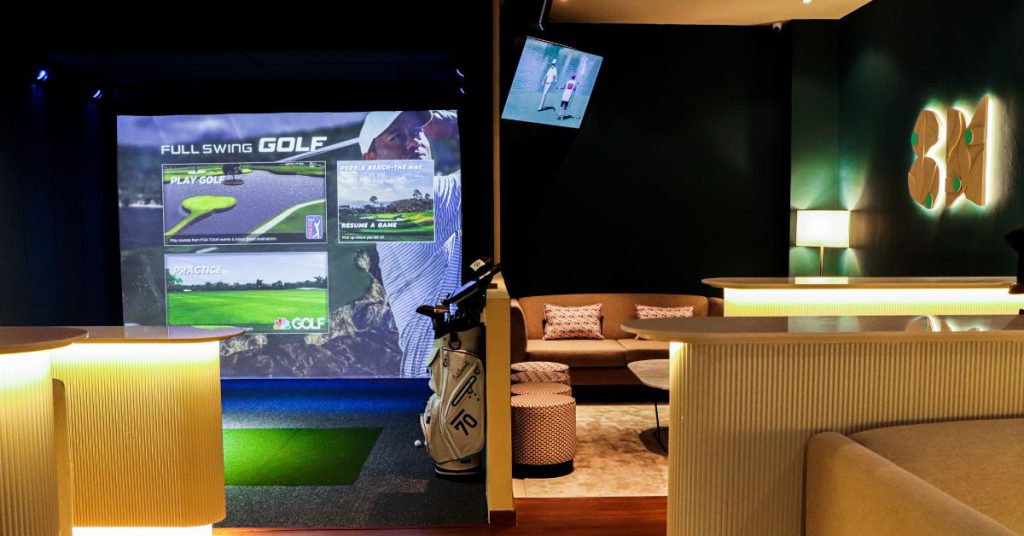 "Full Swing create the best simulators on the market," Tom added. "With Full Swing, it feels like you are hitting the ball through the screen, not just into it."
For those unfamiliar with the technology, Wedge does have a dedicated team of staff on standby who can help customers set up the simulation.
Considering that Flagstick Ventures is the regional distributor of Full Swing in Southeast Asia, Wedge can also be seen as a space to test out the technology for those interested in purchasing the simulators.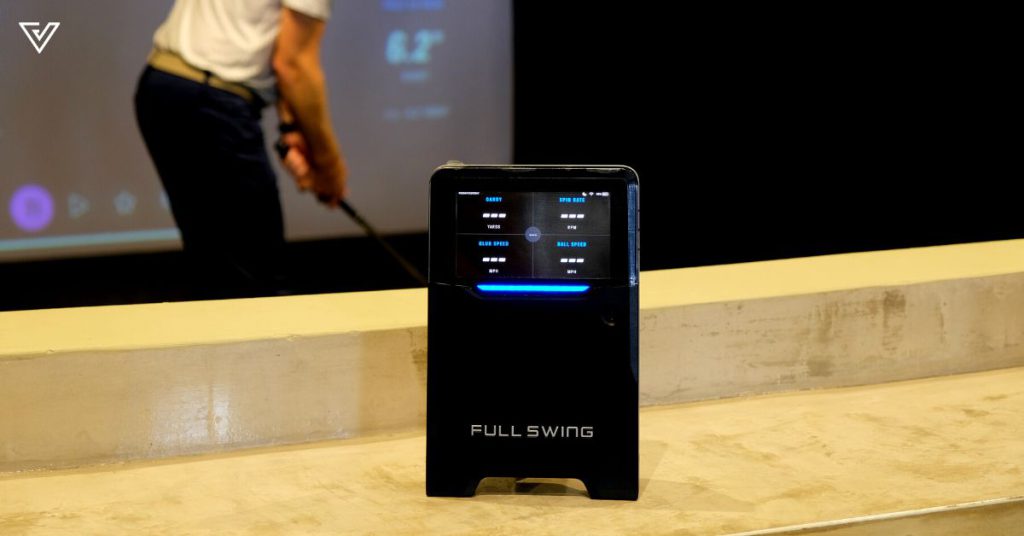 After all, it's no small investment. The cost of the simulator varies between models but it's somewhere between S$55,000 to S$65,000 (about RM183,195 to RM216,502 at the time of writing).
Supporting local companies
All the cool tech and swanky lounge aside, something else that makes Wedge a memorable spot are all the local brands that it has partnered with.
It features brands such as clothing brand Kualesa and wellness brand L1vin in its merchandise zones. Wedge also works with myPizzaLab and Beer Factory to provide pizzas and bar snacks for guests to order. Meanwhile, drink partners include Tap Tap and Cha Cha Kombucha.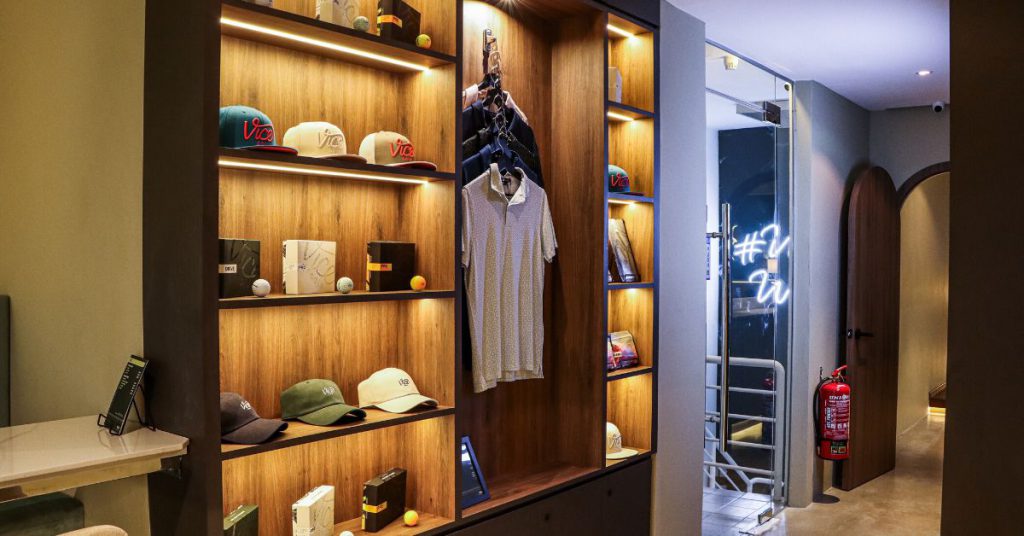 "We felt this was a great way to work with local neighbourhood businesses and offer variety to our guests," Tom said.
The team is already starting to build its second venue, a 15,000 square feet indoor driving range concept in Petaling Jaya. It'll feature 20 hitting bays, a VIP suite, an academy, a retail store and a sports bar, and restaurant.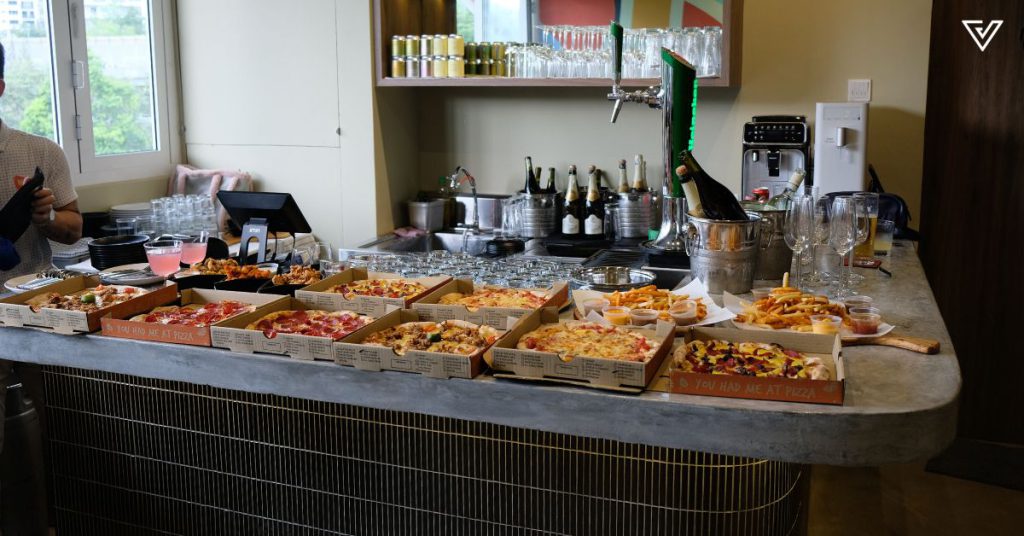 "Our aim is to be in two other countries before the end of the year, before expanding further afield in 2024 and 2025," the team shared. "Our mission is to create unique entertainment venues for a community of like-minded golfers to enjoy across Southeast Asia."
Featured Image Credit: Wedge