Yesterday, Malaysian virtual solutions startup Virtualtech Frontier (VTF) launched its new metaverse creation platform, Mitoworld.
It was a hybrid event where guests could choose between attending the physical venue at ​​Petaling Jaya Performing Arts Centre (PJPAC) or joining virtually through Mitoworld.
Considering that the event is all about the metaverse, we opted for the latter.
And boy, was it an interesting experience.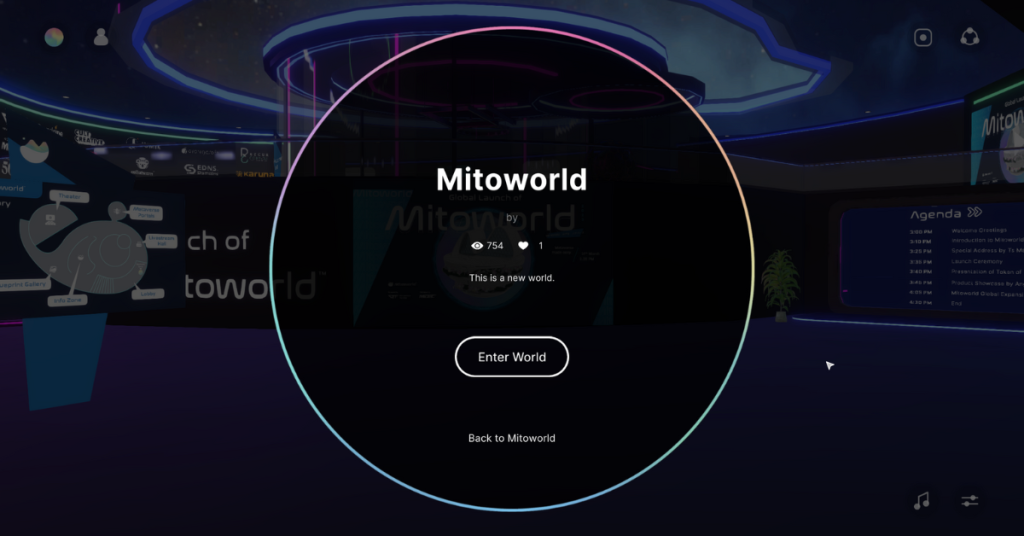 Into the metaverse we go
Before the event began, I had the opportunity to explore the metaverse space designed for Mitoworld's launch.
Upon entering the world, an easily understandable guide to the controls appeared on the screen. I was then given the option to select a pre-designed avatar based on my gender. 
Immediately afterwards, I was "birthed" into the Mitoworld space as a generic-looking girl with black hair and pale skin. Not too far off from how I look in real life, I suppose.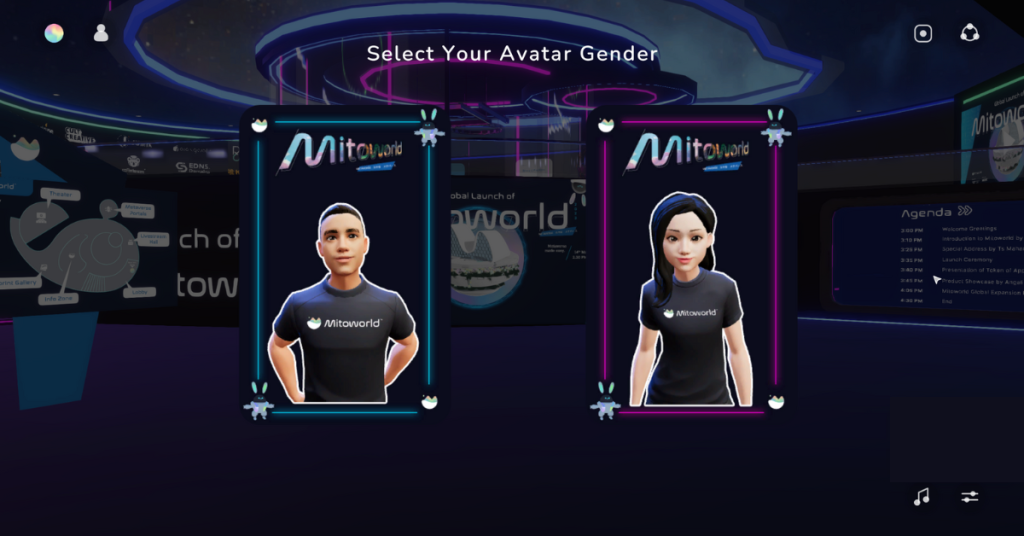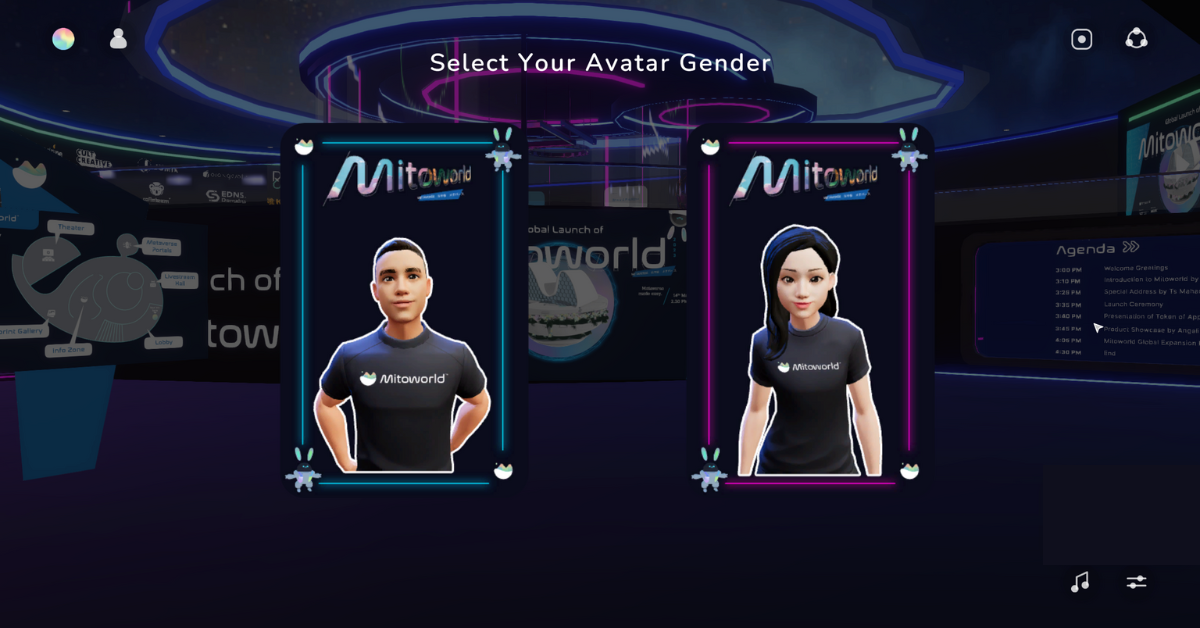 With that, I began exploring.
The metaverse venue was designed in a simple fashion, but decorated throughout with bits of interesting information about Mitoworld, particularly at its "Information Centre".
This included a brief explanation of Mitoworld and brands it had partnered with.
As I was running a little late, I rushed to the virtual "Livestream Hall", where a screen was set up so that it linked to a YouTube livestream.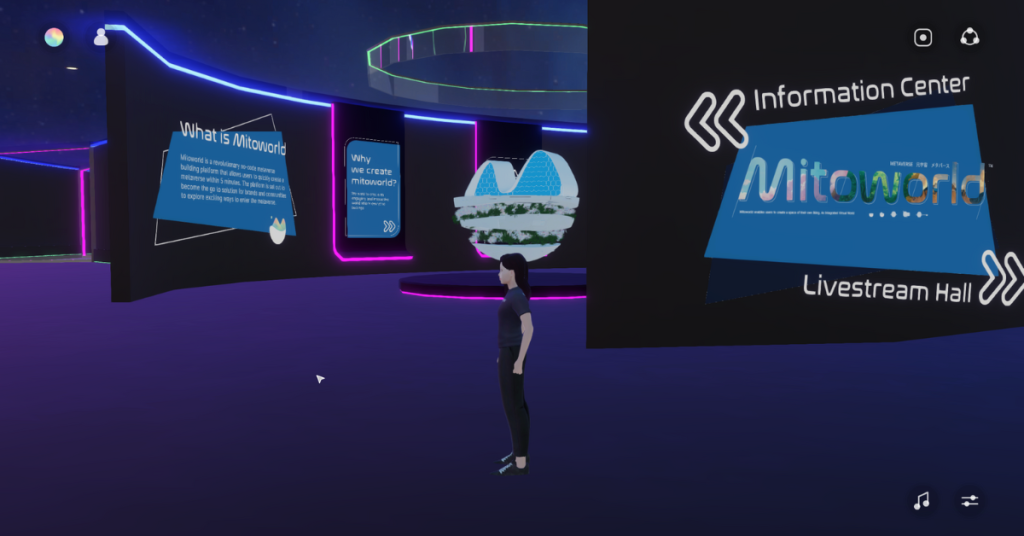 From Mitoworld to the real world
VTF's CEO Jason Low, whose metaverse book we've reviewed in the past, kicked off the launch by introducing us to Mitoworld, said to be Malaysia's first no-code metaverse platform. 
As a no-code metaverse platform, Jason shared that Mitoworld simplifies the process of creating metaverse worlds. By providing ready-made blueprints and world building tools, it's a beginner-friendly and accessible option. 
This is so that businesses and individuals do not need to learn complex coding or hire a Web3 expert specifically to use Mitoworld.
Through this homegrown metaverse platform, VTF's aim is to be the next unicorn in Malaysia. Jason admitted that it's a bold claim, but the support of investors would hopefully shape VTF to be "a world-class company". One that uses a workforce of 100% Malaysian talent, he added.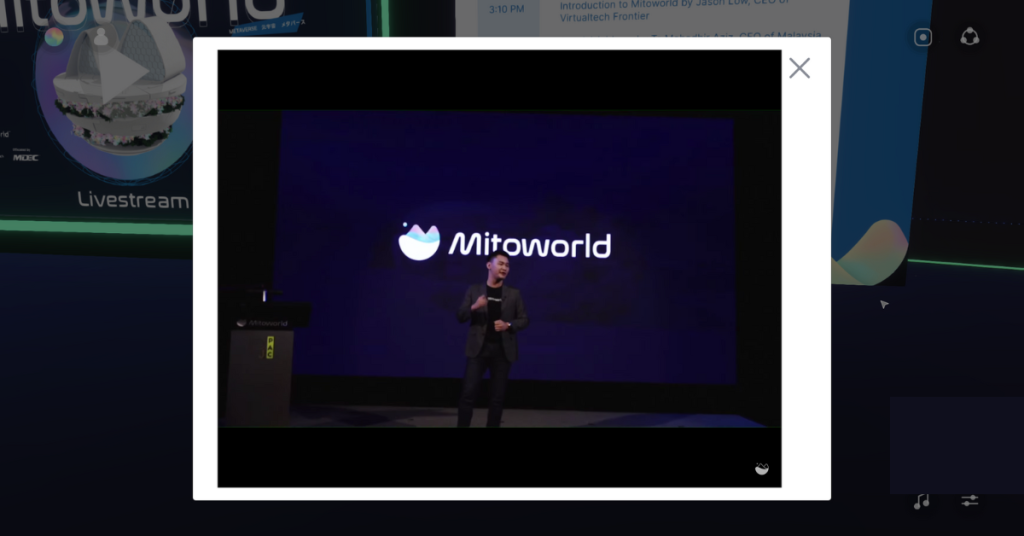 "That itself is a strong testimony to the capabilities of our local talent in building the seeds of growth that can rival the forces from global competition itself," he said.
According to the CEO, a total of 400 metaverse worlds have been created using Mitoworld thus far. The creators come from a range of backgrounds, from the arts industry to the educational field.
"This is just the tip of the virtual iceberg on what Mitoworld can achieve in months to come," he assured.
But Jason explained that the company would need the help of others in the public as well. "We need your support and input to turn the metaverse into something that truly benefits us all."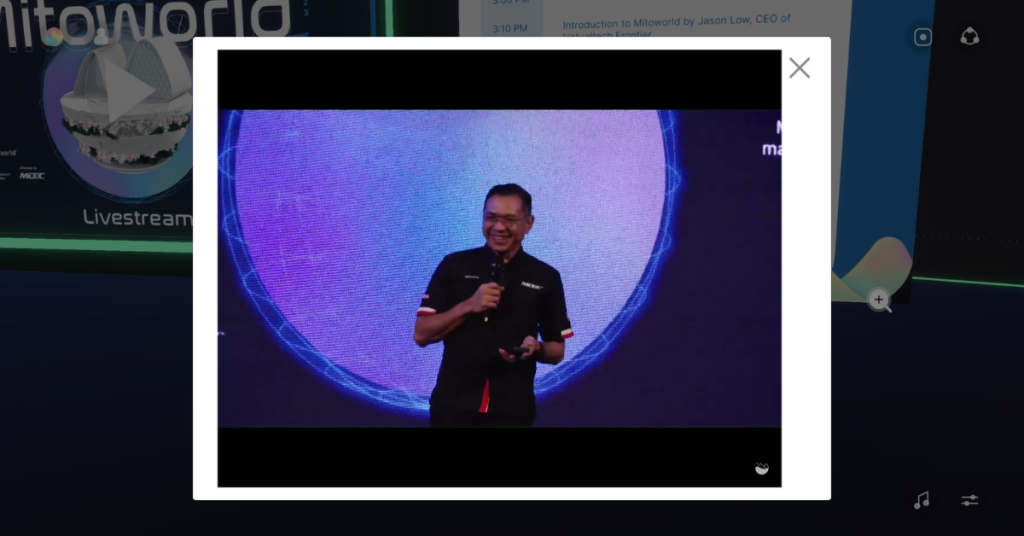 Meanwhile, the CEO of Malaysian Digital Economy Corporation (MDEC), Mahadhir Aziz, commended the platform as an innovative solution that can aid in digitalising the local industry.
"Mitoworld aligns with MDEC's vision of fostering digitalisation and enhancing the competitiveness of local businesses," he said.
He echoed Jason's sentiment about shared responsibility and how the metaverse could help businesses thrive.
"[All this] with clear standards for data privacy, security and accessibility, while also fostering innovation and encouraging the development of new, immersive experiences," he added.
"By working together, we can help shape a metaverse that reflects our shared values and priorities, and offers new opportunities for social and economic progress." 
Ahead of its launch, Mitoworld has already been partnering with players in different sectors, including social networking sites, retail, and F&B. Some of the more notable companies are Huawei, Hiredly, and Cult Creative.
Jason claimed that the metaverse worlds created have helped improve each brand's customer experience and engagement. 
VTF then teased the rollout of a few more features next month to provide more semi-customisable options for creators, including door portals to another dimension.
Mitoworld currently has two subscription plans, MitoLite is free while MitoPro costs US$99. The latter offers more features to users.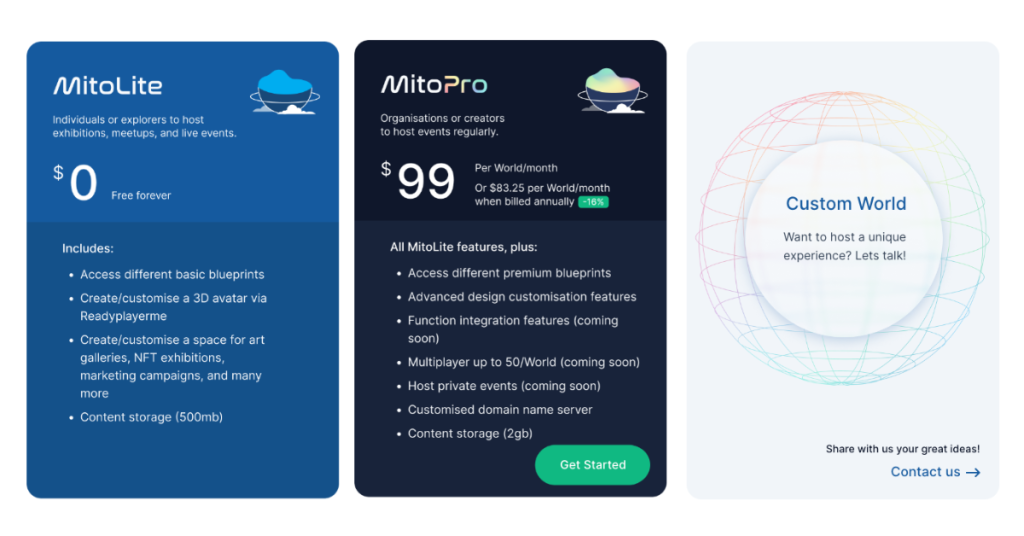 Speaking confidently, Kendrick Tan, the CFOO (Chief Finance and Operations Officer) of VTF, shared that the goal for 2023 is to get 10,000 metaverse worlds created and 1,000 paid subscribers.
VTF's ability to get the support of big names in the industry is a promising sign of its potential, and certainly lends it more credibility.
If it can continue drumming up strong support and prove that it's not just here to be part of the latest fad, but to actually benefit other businesses, then longevity should be in its future. Good solutions will speak for themselves, after all.
Featured Image Credit: Virtualtech Frontier