If you're active on TikTok, especially in the cooking sphere of the social media platform, you might've come across content from a brand called Spebels.
With over 300K followers across their social media platforms, Spebels is no stranger to virality. As a brand selling condiments such as chilli oil and chilli crisp, the brand often releases recipe videos which have earned them over 5 million likes on TikTok.  
Owned by a husband-and-wife duo, Spebels—a portmanteau of the words Spice and Rebels—was a pandemic-born business established in January 2021.
Kavitha has over a decade of customer service and management experience in the finance industry, while husband Roshan Bal has experience in retail and F&B.
Roshan focuses on taking care of Spebels' operations, finances, the majority of the food production, purchasing, sales, customer service, packing and delivery. He is also the one cooking in all of Spebels' recipes videos.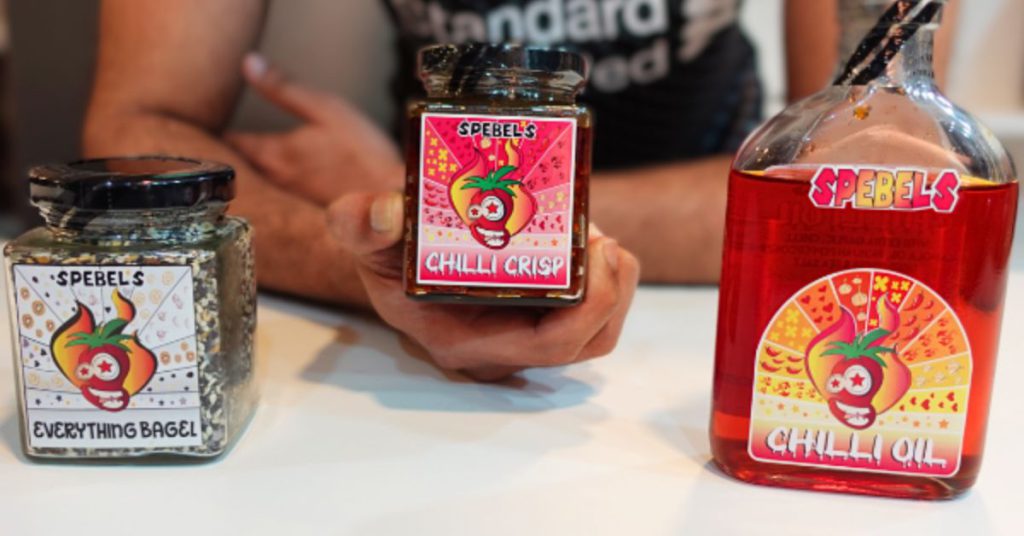 Meanwhile, Kavitha works on product R&D, marketing, recipe creations, brand deals, social media post/management and all things creative.
"Basically I 'create' and my husband 'executes'," she explained. "We're a pretty awesome team."
This camaraderie and teamwork perhaps stem from their history of entrepreneurship together, including a less fruitful stint a few years ago.
Coming out of a failed business
A few months after getting married in 2019, Roshan and Kavitha decided to venture into the virtual reality (VR) industry. This was as the two shared a lifelong passion for gaming and wanted to be self-employed.
"The idea was to make VR gaming affordable and our target market were students in a university town," Kavitha explained. "Our brick-and-mortar would have a variety of options for students that ranged from PlayStation, PC, Nintendo, and of course, VR gaming."
They began renovations for the store in January 2020, and they were set to open in March 2020.
Well, Malaysians will know what happened next—lockdown.
"We had over RM80K of our savings invested into the store and licensing," Kavitha opened up.
"Because of that, we held onto the store in hopes that the lockdowns would be lifted in a couple of weeks. Like so many other businesses, we continued to pay rent and sadly for us, we didn't have the opportunity of making any money or profits from the business."
At the time, Kavitha was still working full-time at her day job. In June 2020, her organisation had to let go of half their employees. Thankfully, Kavitha wasn't retrenched, but this showed her just how serious the pandemic was.
"After that, we decided to cut our losses and close the business officially in August 2020," she said. "I would say, the hardest goodbye was the fact that we couldn't experience the store actually being open for business."
However, not ones to give up, the two decided to start a new venture the following year. Having learnt their lesson, this business would be an ecommerce one.
Spicing things up
During the first six months of starting Spebels, the couple focused on creating their products and learning every aspect of operating an ecommerce business. This included packaging, marketing, branding, scaling, food production, and more.
"Although we could have launched our products a lot sooner by investing heavily at the start, we wanted to stick to our goal of growing Spebels using as little upfront investment as possible and reinvesting profits back into the business," Kavitha explained.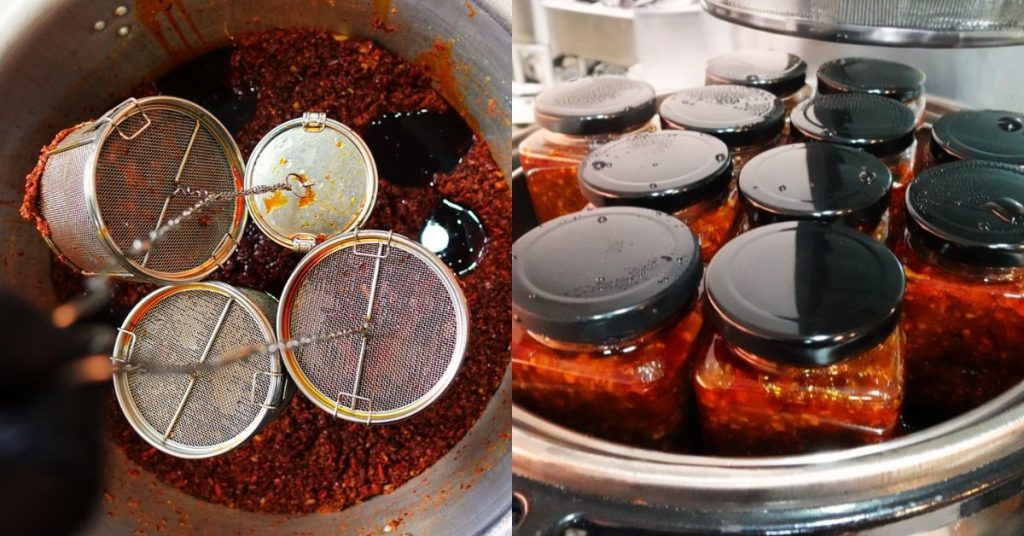 This is why the two decided to invest their time to learn how to do everything themselves, such as designing their own packaging and marketing.
"Having somewhat experienced owning a business, we knew it was a continuous long-term goal even though we lost a lot of money taking that risk," they said. "With lowered spirits and the stress of lockdowns, we still tried to persevere and that's why we attended the HRDF Entrepreneurship course."
Their experience with their first venture taught them not to invest heavily pre-launch. Rather, it's smarter to reinvest and scale up as you grow.
Other than that, they also kept in mind the importance of starting a business in something you're passionate about.
"Entrepreneurship is a long and difficult journey, passion will help alleviate the stress that comes along with it," Kavitha said. "It won't feel like 'work' because you're doing something you enjoy."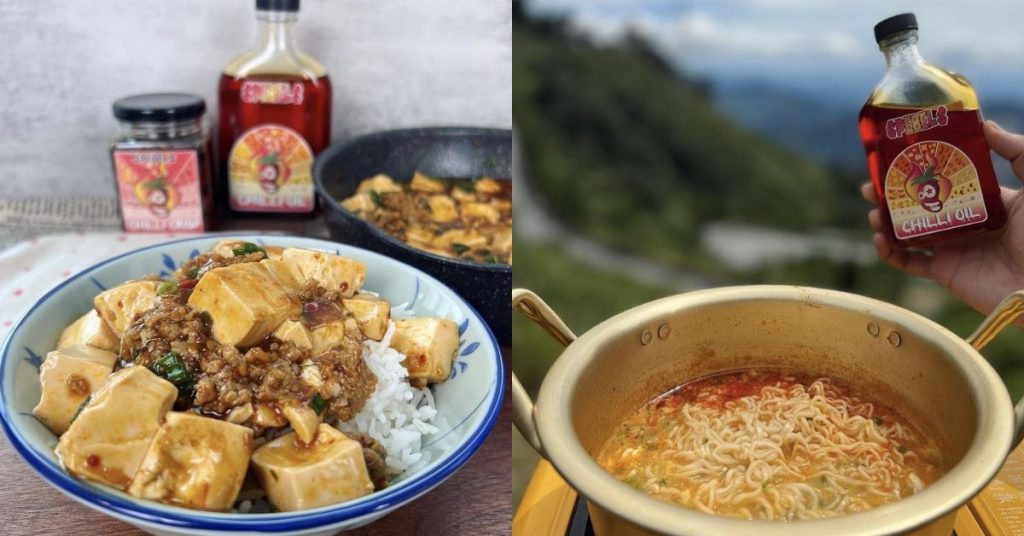 Instead of losing hope or giving up on entrepreneurship after their first attempt, Kavitha believes that learning from failures is the only way to grow.
"My husband's favourite quote from his favourite football player and team is 'we go again', and he is always reminding us to never give up and to keep moving forward," she said.
Leveraging virality
Currently, Spebels only sells three products: chilli oil, chilli crisp, and everything bagel seasoning. The brand had started out with the first two items.
"The product and concept on their own aren't new and they have been in the market for a long time," Kavitha admitted. "Knowing this, when I created both products, I wanted our customers to have a unique experience from what they are already used to."
Spebels believes what sets its products apart is that the chilli products are extra spicy to cater to the "Malaysian" taste, but less oily so it can be eaten easily with rice.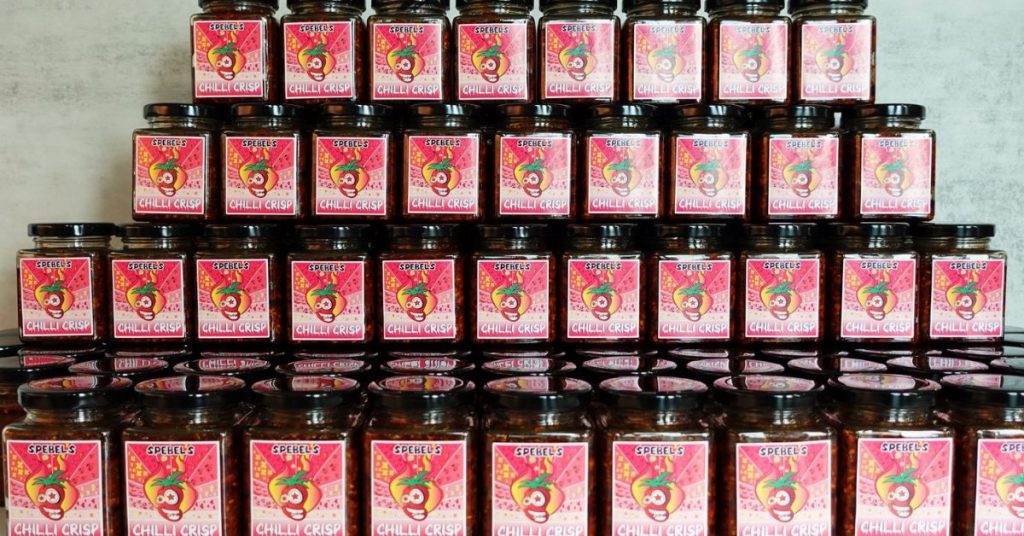 Meanwhile, the everything bagel seasoning is something Kavitha said went viral in the United States and was shared all over social media, which inspired her to create her own.
More than just selling the products, Spebels also includes a QR code on the jars that give customers access to more than 600 recipes the couple has curated and shared online.
"In fact, many of our customers find our recipes on social media and buy our products to try making the recipes at home," they said.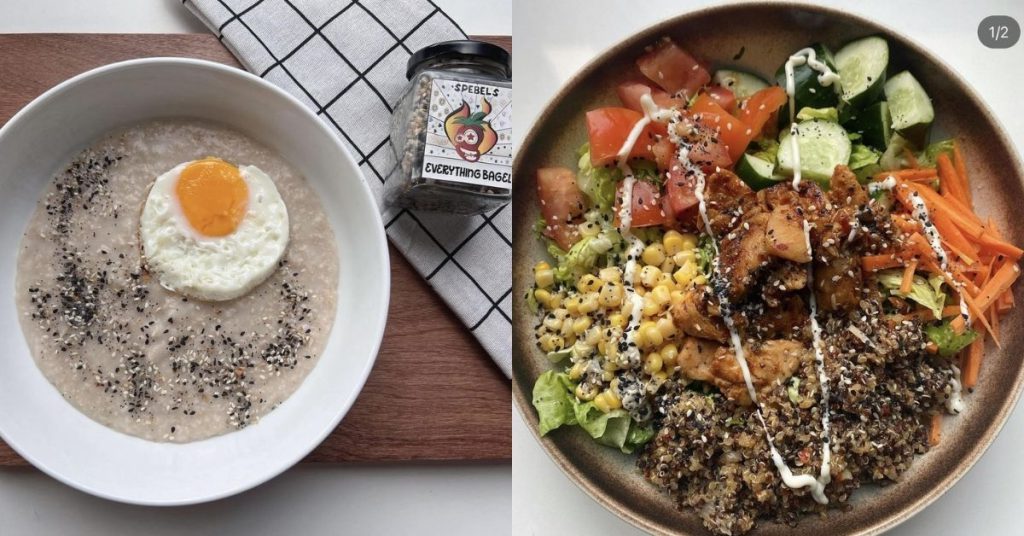 The couple has been posting on social media since even before their products launched, believing this strategy would help them with branding, especially without any funds set aside for marketing.
Up until today, Spebels has not allocated any funds for sales and marketing, including influencer marketing.
"Unfortunately, there isn't a guaranteed formula to go viral online, believe me, I have tried," Kavitha shared. "There are recipes or food series we have done that take weeks of hard work with cooking and editing but they end up doing poorly. And some recipes go viral beyond any of our expectations."
However, Kavitha pointed out, some of Spebels' recipe videos that have less than 30K views have generated more sales than videos with over 200K views.
"That's why we do our best to prioritise quality over quantity," she concluded.
The rebellion goes on
Now, one and a half years after Spebels' launch, the couple plans to scale up the business soon.
For one, the brand has received many requests for an even spicier version of their chilli crisp, so a new, hotter product may be underway.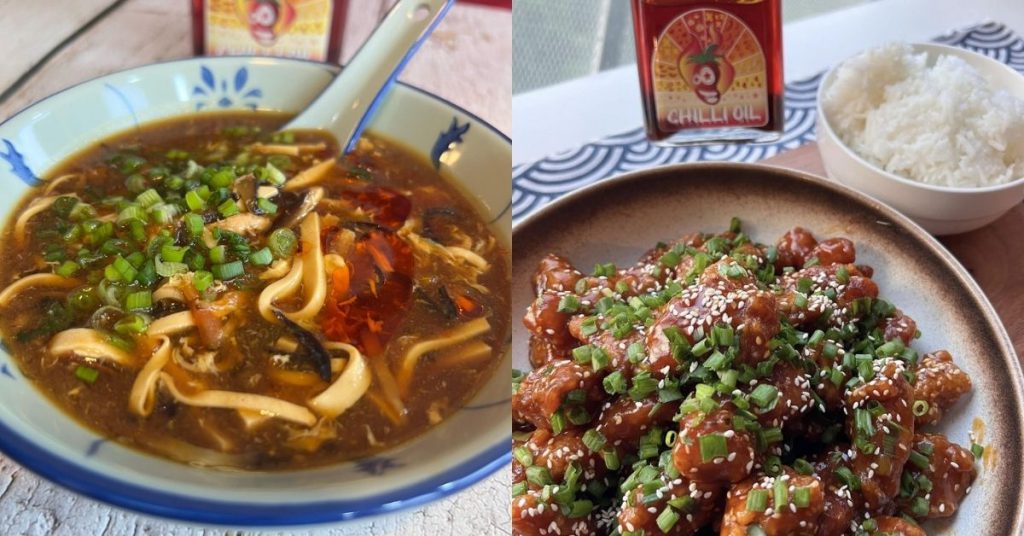 "I can't get into too much detail just yet, but we are working to invest in bigger commercial equipment so that we can produce the new products in larger quantities," Kavitha revealed. "And as always, we will be sharing the creation of our new products on our social channels as we go."
Other than that, the founders are looking into providing international shipping, starting with customers based in the US, UK, Australia, and Europe. This is as Spebels has received many requests from these areas, the couple shared.
Kavitha is also designing Spebels' own website, which will contain all of the brand's recipes in text so people can look them up easily, and possibly check out options for international orders down the road.
Featured Image Credit: Spebels