10.48AM. I am sitting in a nice, softly-lit cove somewhere in the middle of the 70,000 sq ft Eslite Spectrum at The Starhill. (I later find out this area is called the Arched City, distinguishable by a 60-metre-long wall of red bricks and arches.)
It's a Friday. My only task for today is to write a piece about this place. This is the piece you're currently reading.
And right now, I'm absolutely dreading writing this, for several reasons:
My team is competing with one another to write the winning article on the same topic;
I've got no idea if there's anything interesting to discover in this place that seems only for the affluent;
I haven't gotten my morning coffee yet.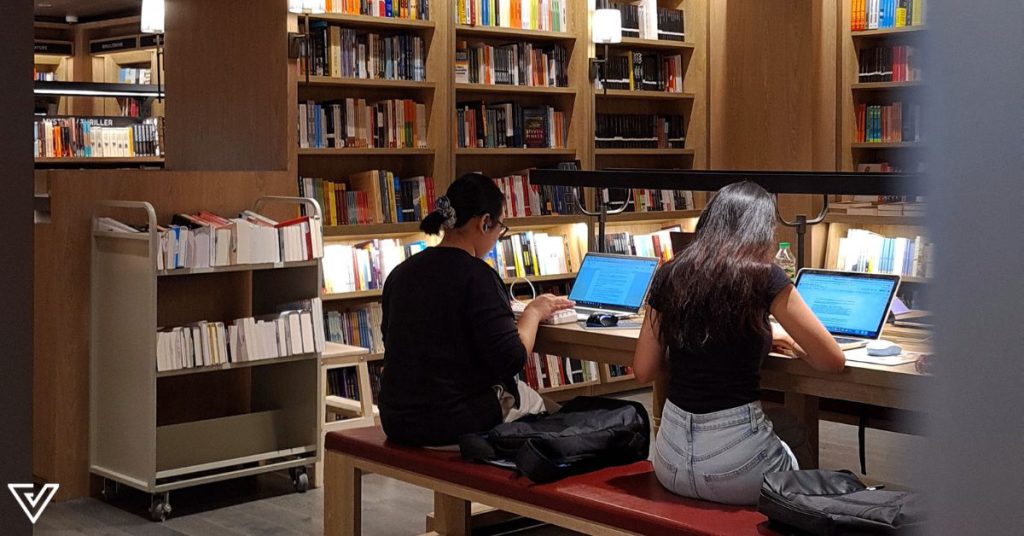 I could sit here and mull over everything that could be or would be, but I've got about 700 more words to go, so I'm heading off in search of the rich (content, I mean).
Luxury, or lifestyle?
11.48AM. I return with good news. Coffee has been acquired—Vietnamese—from Cong Caphe, one of the several cafes in Eslite. It's sweet and strong. It's giving me the strength to continue.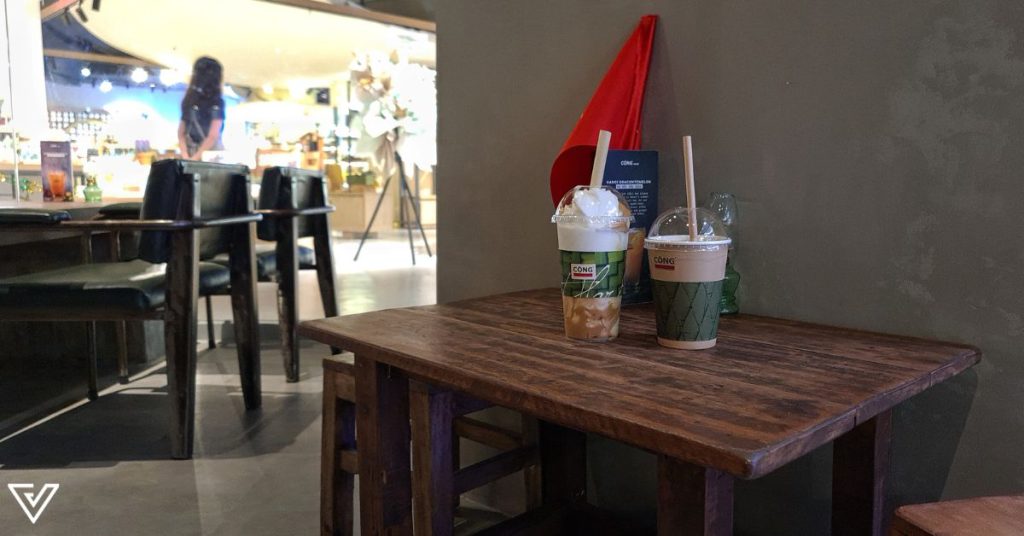 I went around taking pictures like a creep, asked a store attendant if they had a database for finding specific books/authors, and people-watched.
Over that short time, I've acquired a few more things to say about this place.
But let me first establish my preconceptions coming into this challenge.
Eslite is situated within a "new visionary monument of modern luxury" that also calls itself the "Home of the Tastemakers".
A tastemaker is a person who decides or influences what is or will become fashionable, Google tells me.
To sum it up, this place makes me think of three things—money, luxury, the bougie.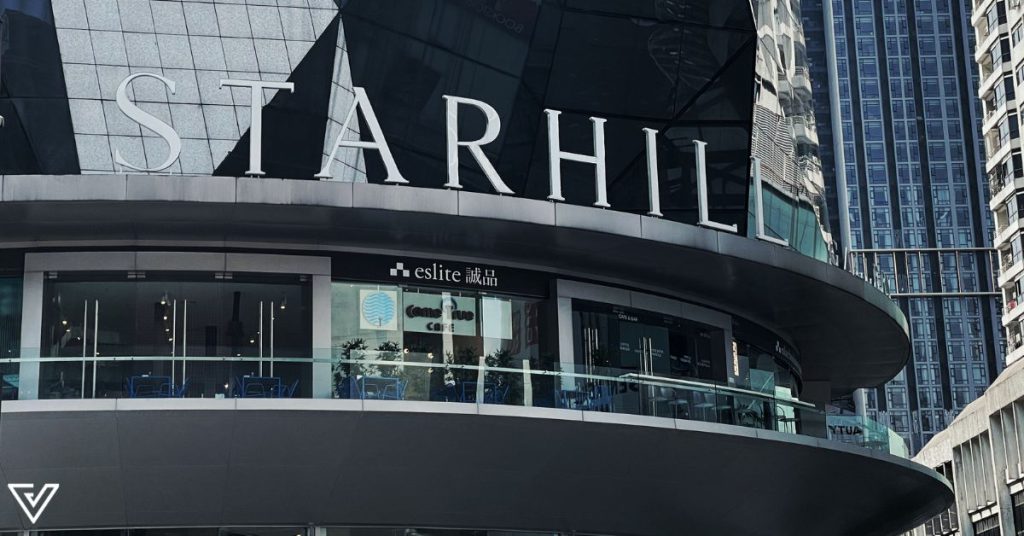 It's no surprise then that the word "tastemakers" is used to describe the crowd that frequents The Starhill, because it's just the sad truth of the world that we constantly strive to emulate the rich.
Even Eslite's name is an archaic French word meaning "elite", pronounced the same way.
Keeping all this in mind, can Eslite really be called a lifestyle destination for the everyday Malaysian, you and me? Might we be able to get something of value here, instead of just gawking and snapping photos?
So much to see, so much to do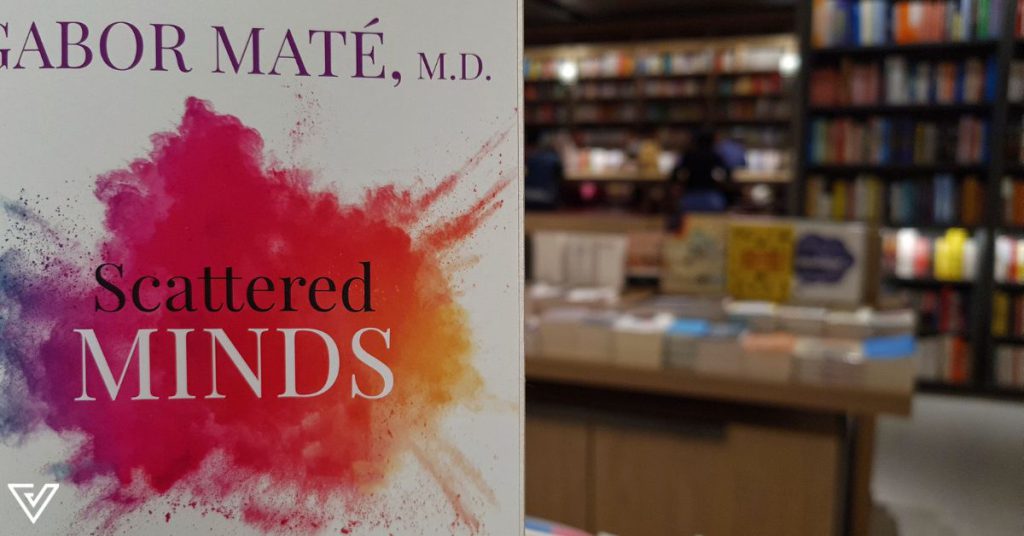 To describe this place simply, it's an amalgamation of shops and things to do. Quite literally.
In an area called the Floating City, stores have no boundaries.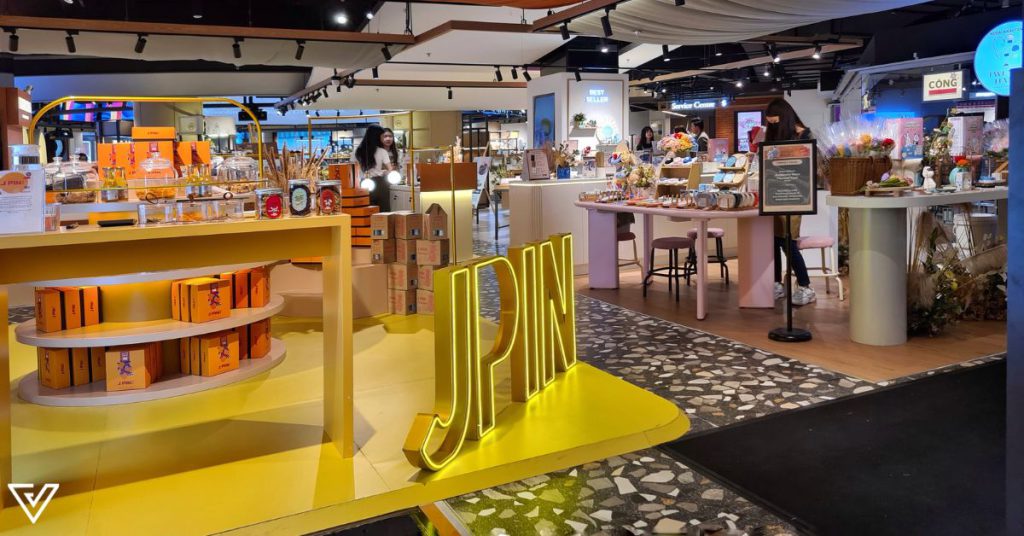 It's more like a bazaar. It's intimidating, stumbling into store after store without meaning to, as expectant shopkeepers watch you, willing you to take a gander at their products and maybe pull out your wallet.
And there are so. Many. Stores. So many that they're all pretty much cramped together, and you end up finding the oddest mix of stores in one place.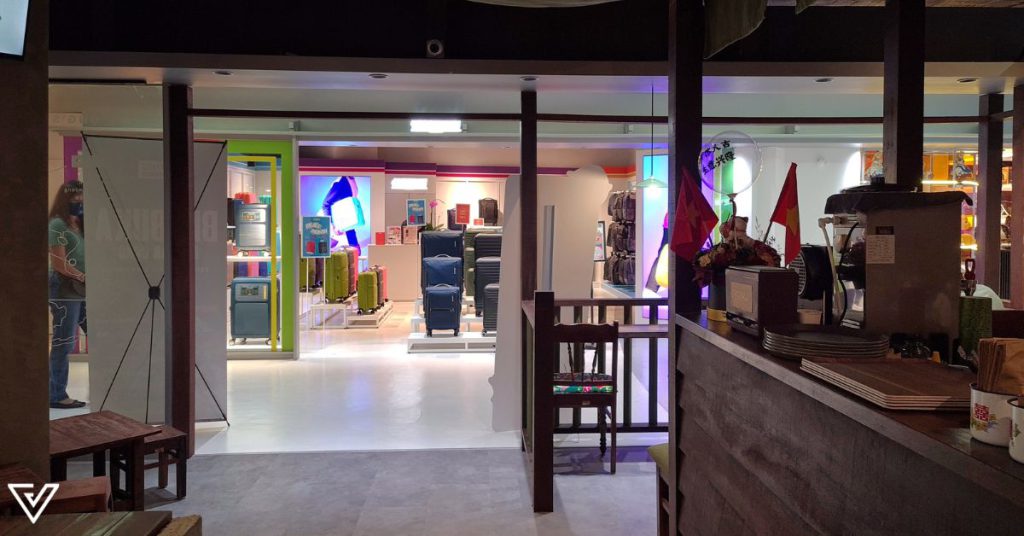 Step out of Cong Caphe and you'll find yourself faced with luggage store American Tourister. Next to Little Eden Succulents is J PIN's snacks. It's a tad whiplash-y, but I think that's the point.
You stay distracted, excited, and engaged.
Over in the City Sun Never Sets area, you're treated to a sight of boutiques, where you can buy the trendiest clothing (largely for women) and accessories.
Brands here are a nice mix of Taiwanese and Malaysian. LinShiaoTung's jewellery and Air Space's clothing make up the former, while the latter includes brands like Spirit Animal Co., a batik-cheongsam fusion brand, and Gung Jewellery.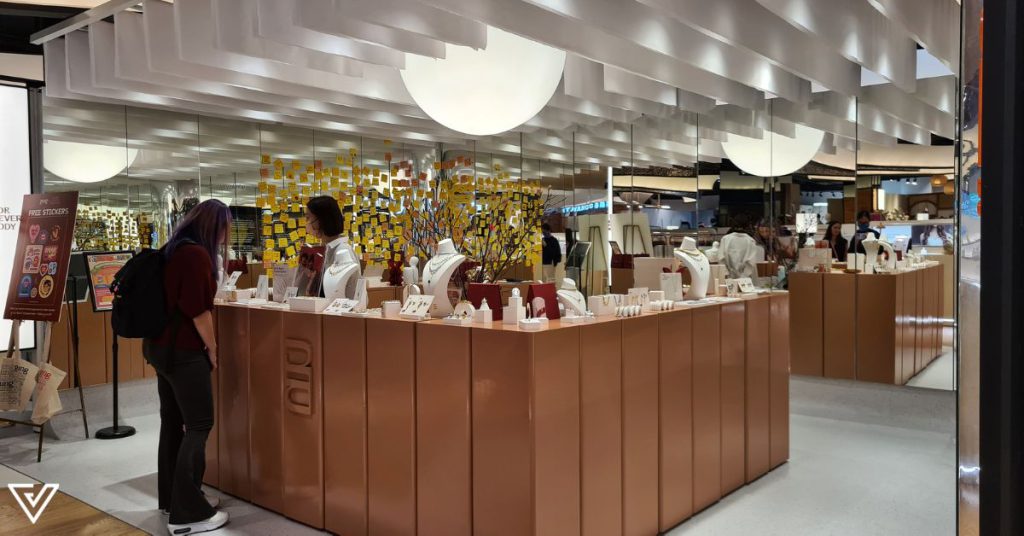 But exploring all these are side quests, really.
It seems that the bookstore (Arched City) is still the heart of Eslite.
A place for bookworms to burrow into
If I were to guess, I'd say 70% of Eslite's visitors are concentrated in the books area, and even the remaining 30% outside the bookstore either initially came for the reading materials anyway, or would step in after browsing the lifestyle section.
It would make sense. With over 240,000 books across an abundance of genres, there's no way that your favourite author isn't here somewhere, unless they're super, super obscure.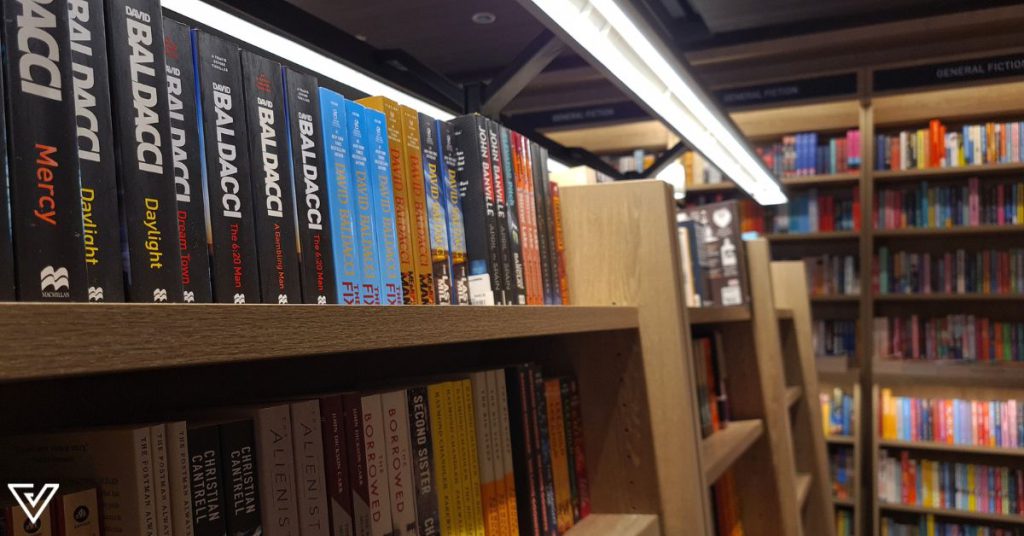 2.43PM. We've been sitting in our cosy cove since morning. Earlier I wondered, when will the crowd come? Hours passed, and that thought became, will they even come?
I just had to wait for my answer. Post-lunch, the crowd has grown.
Our table was only empty for so long before other patrons joined us, whether to work on their laptops, study, or do leisure reading.
It seems that people come here to stay too. I saw some who stayed for hours to browse books.
And that's something worth pointing out, because what really and truly sets Eslite apart from the other impressive, international bookstore in Klang Valley, Tsutaya, is the fact that a majority of the books are unwrapped.
It's a bookworm's haven. Not only can I while away the time by being nose-deep in a book, but as someone who distrusts synopses, getting to leaf through the pages of a book is more likely to make me purchase it.
I'd like to point out that the design of Eslite is much more my preference too. As opposed to Tsutaya's endless tall rows of shelves, Eslite keeps tall shelves to the walls. Everything else is a large waist-high table stacked with books.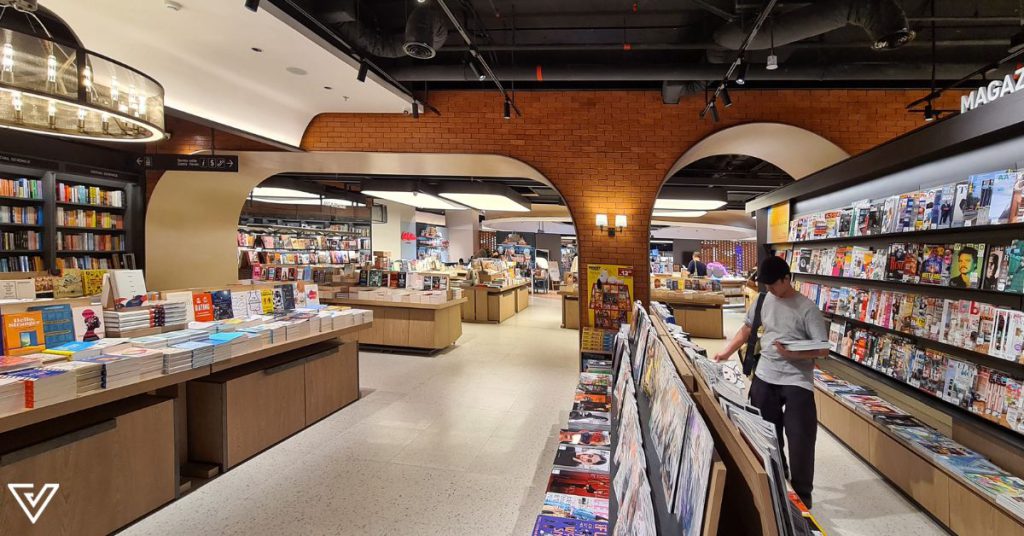 This keeps the space very open and airy, and it feels less stuffy with better light diffusion too.
Being here in the flesh, I can understand now why people may purposefully come here, beyond the hype of it being a shiny, new store.
There's something for everyone.
You can't judge a book by its cover
4.02PM. This is only proven by the fact that, over the past six hours I've been here, I've seen people of all ages and backgrounds. It's interesting, given its location.
Dare I assume that, in the past 19 years of The Starhill's existence, this may be the first time it's seen such a wide variety of folk come through its doors?
Absent are the hoity-toity people I expected to see. Instead, you've got your grandma, next-door uncle, college acquaintance, and more, merging at Eslite Spectrum.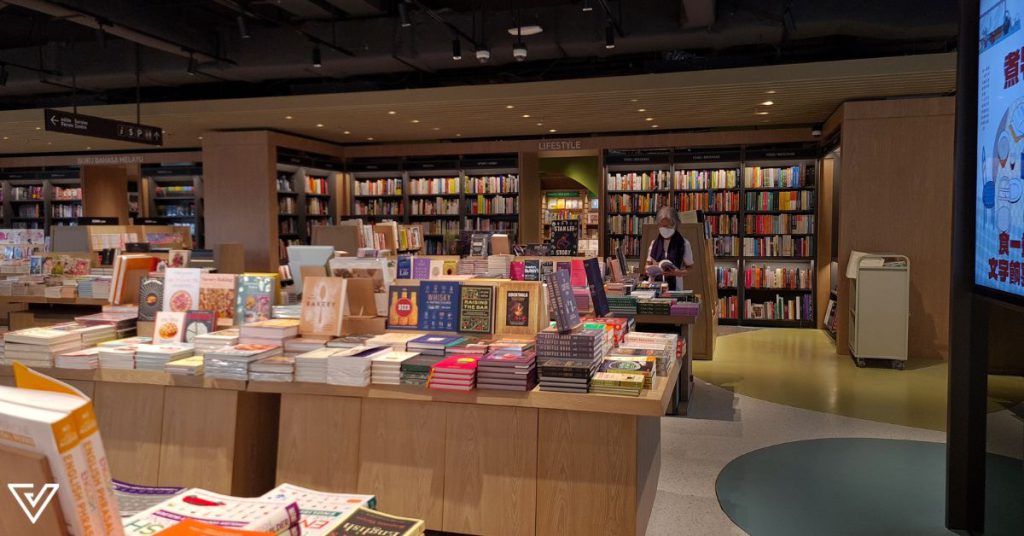 Perhaps this is helped by the fact that Eslite Spectrum can be accessed through a small side escalator situated by the entrance facing Pavilion.
It keeps your entry more lowkey, and avoids the lengthy passage through luxury shops that make you feel too poor to be in The Starhill.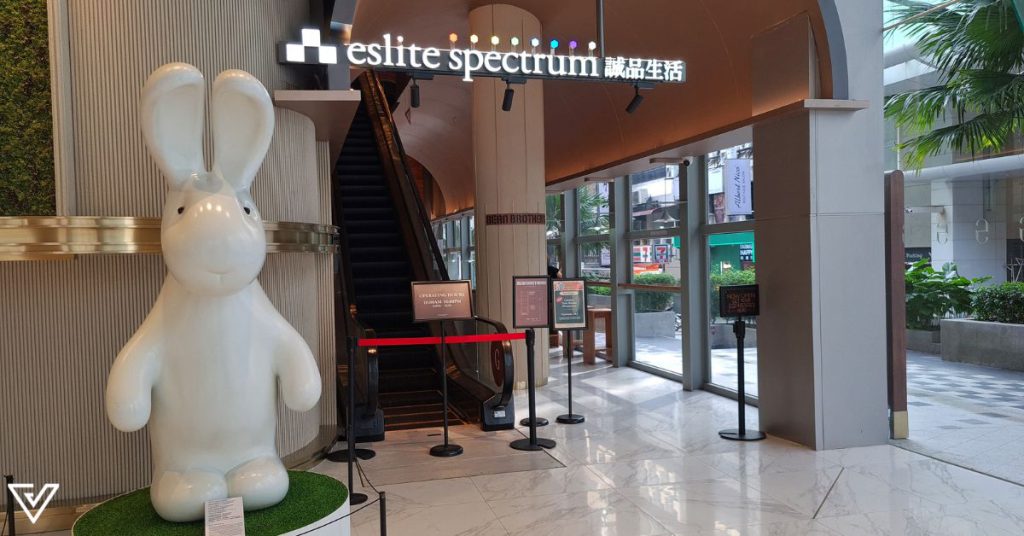 I swear I've never seen such crowds at The Starhill from the past few times I've been (before Eslite opened).
The bookstore has brought more liveliness to the previously sterile luxury mall, and that's something to admire.
Beyond books, fashion, and lifestyle items, there are other things to experience at the all-in-one Eslite too.
If you want food, you have a few restaurants to choose from, with prices on the more premium side, I'd say. The food is decent, and the service attentive. You feel welcomed.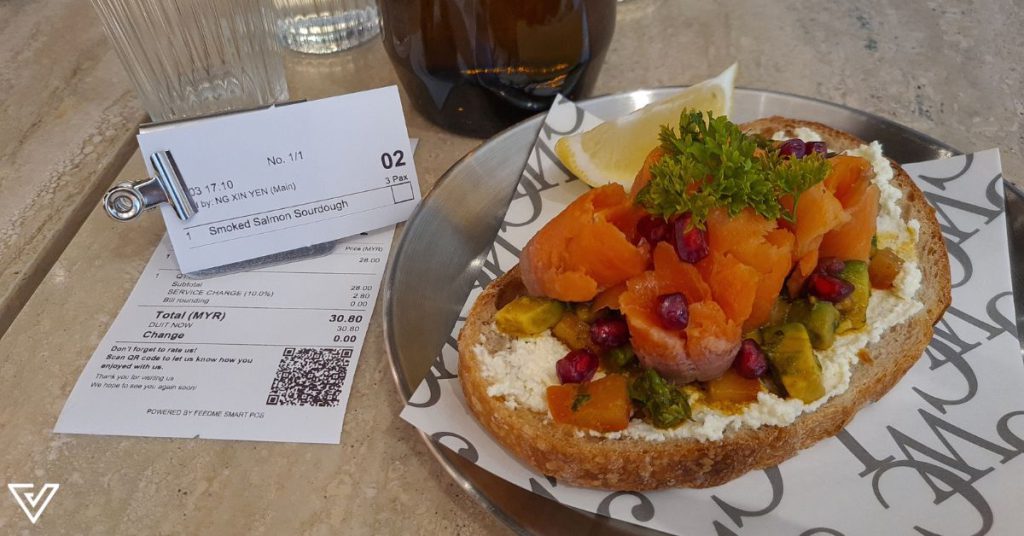 In the mood for some art? Eslite regularly has artists over to exhibit their works.
When it first opened, illustrator and storyteller Jimmy Liao's pieces made an appearance; today, it's The Fourheads' skateboard collection.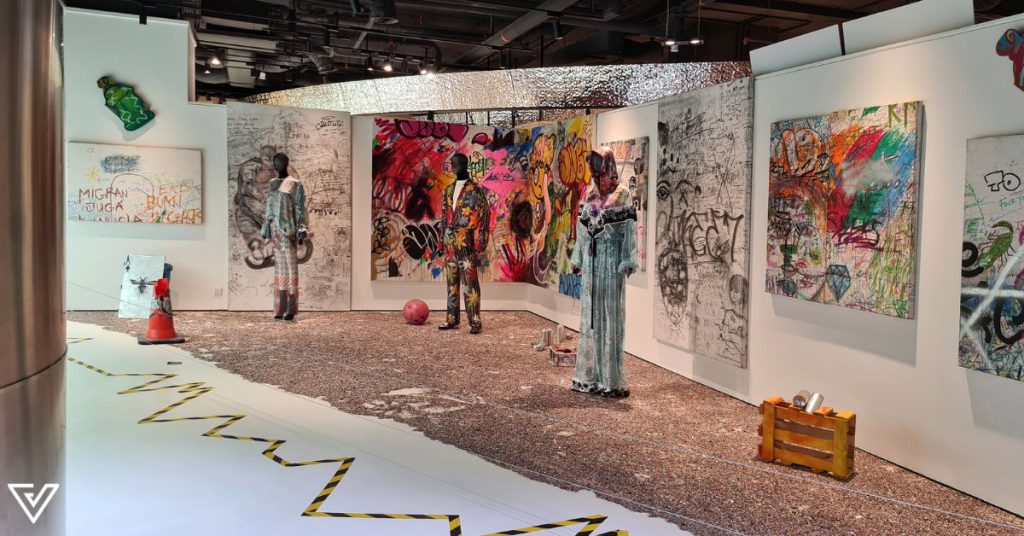 4.30PM. It's time to finish my article, and I can conclude with confidence that Eslite has proven to be more than just for the elites among us.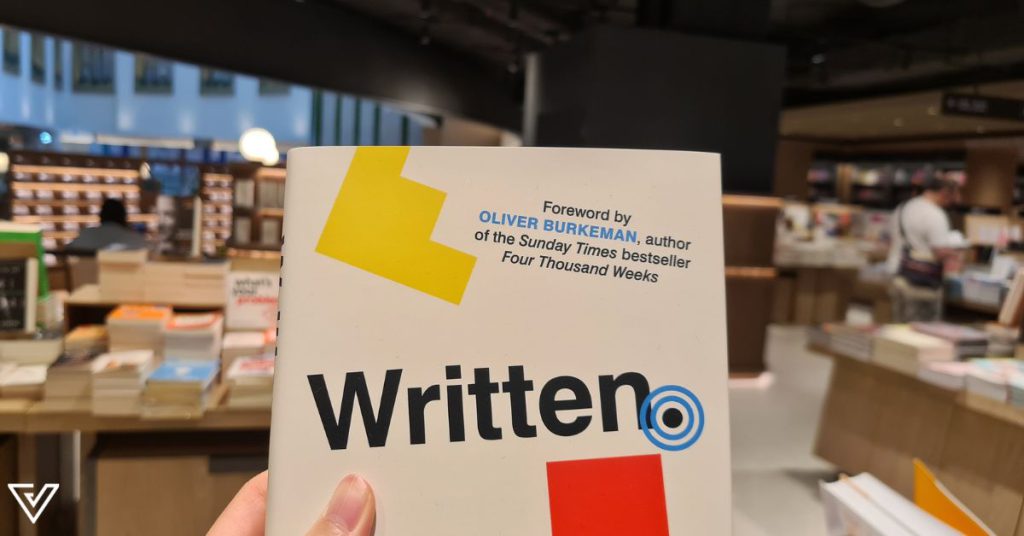 It's subverted my expectations, complete with jazzy Raya music.
Bravo, bravo.
To learn more about what awaits you at Eslite Spectrum, read our other article here.