When thinking of dairy products, what's the first thing that comes to your mind? Is it milk? Yoghurt? Cheese?
Regardless, I'll bet that you typically think of products that are made with cow's milk.
Subverting expectations, though, L Dairy is a homegrown brand that makes use of buffalo milk to create artisanal dairy products.
All of its items are locally sourced and made (one exception being the rennet). The ingredients are all Halal-certified as well, though L Dairy is still in the process of becoming halal-certified itself.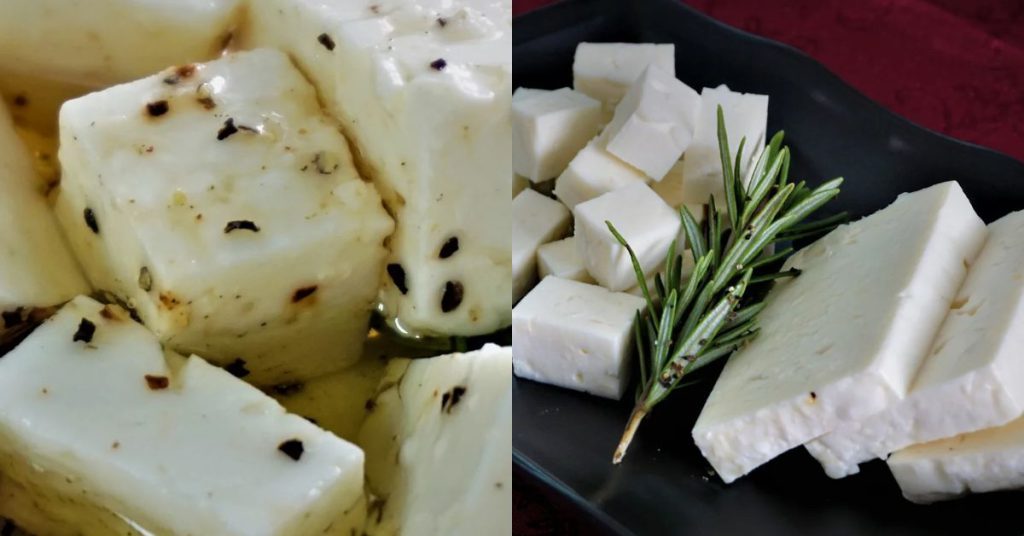 The brand is rather new, with its founders Miftakul Janah, Biren Mohan, and Matthew O'Shea having started researching the idea during the first MCO in 2020.
"As we looked into the market here, we discovered that there is a huge demand for high quality dairy products of all types in the Malaysian market, predominantly supplied by imports," Matthew shared with Vulcan Post.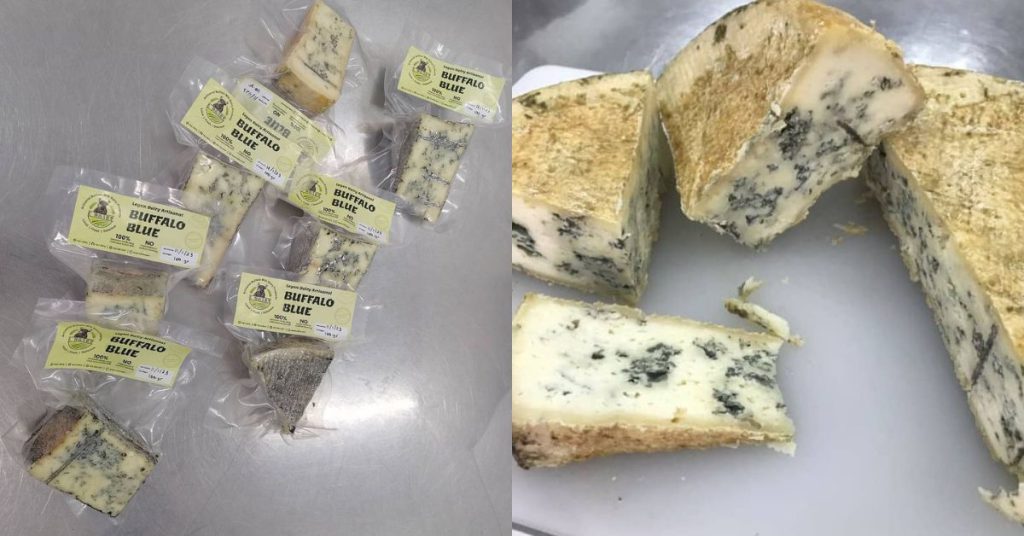 Yet, the founders believe this demand to be "insatiable" and that there was a mismatch of supply and demand in the market. They took this as an opportunity to enter the scene as a local producer.
"A big reason for our decision to get things going was that the market was definitely underserved by local producers," Matthew reasoned. "We wanted to create a 'made in Malaysia' brand and product line that really had the quality that people were looking for and could only really find with imports."
Working with farming partners, both smallholders and commercial ones, the L Dairy team quickly began to develop products and was officially ready to go by the end of 2020. The brand is currently the three founders' full-time gig.
L for Langkawi? Or… Laos?
Born in Boston, Massachusetts, Matthew graduated with a Bachelor of Economics from Harvard University, a Master of Science in Finance from Northeastern University, and a Certificate in Global Strategy from Emlyon Business School.
So, not much to do with dairy. In fact, it was work in this field that brought him to Malaysia in the first place.
Before L Dairy, though, Matthew actually had some experience in the field, having worked on a similar but separate project in Laos called Laos Buffalo Dairy.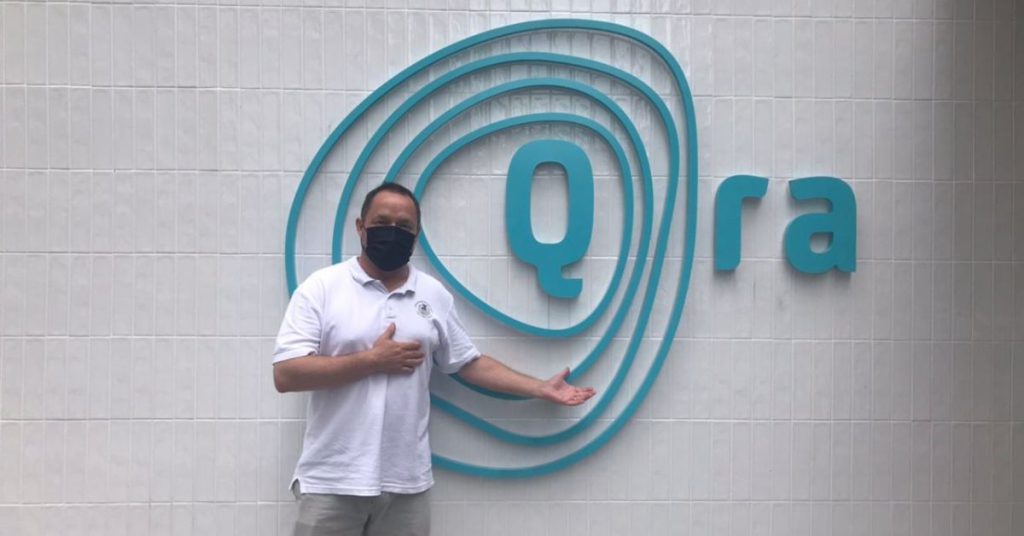 A social enterprise, Laos Buffalo Dairy's aim was to improve rural prosperity, welfare, nutrition, and the health of the local population there, all through the focus of buffalo farming.
While the experience in Laos Buffalo Farming is certainly valuable, Malaysia poses a unique set of challenges such as competition with imported brands.
However, Malaysia also offers significant advantages, Matthew said, particularly in regards to the infrastructure.
So, you might believe that the 'L' in L Dairy stands for Laos. But actually, it's also supposed to reference Langkawi, where the team initially wanted to be based in.
"Originally, we had planned a full 'seed-to-plate' adaptation of Laos Buffalo Dairy," Matthew explained. "A significant part of that project is direct retail and F&B sales, and tourism, in addition to the farming and cheese production."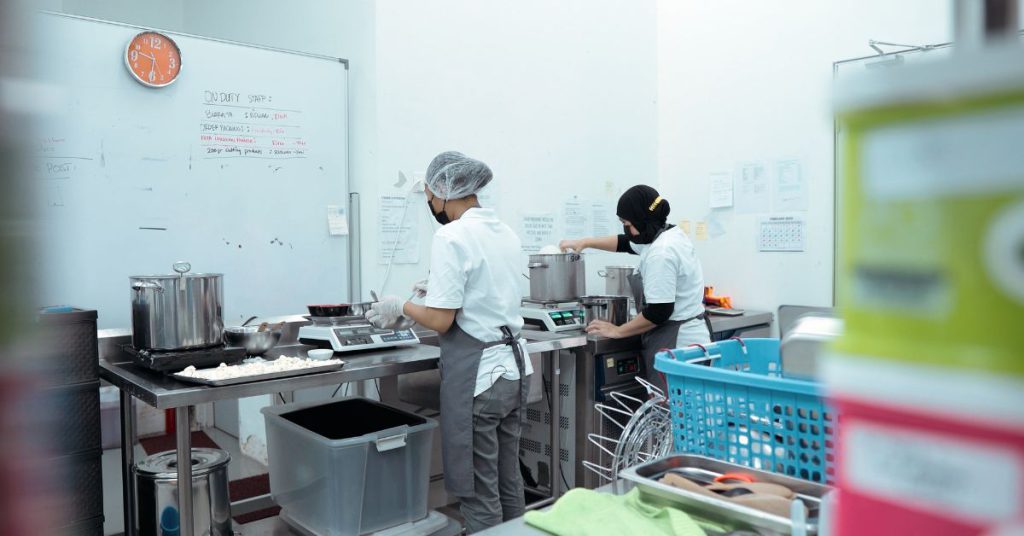 Since Langkawi is a tourist spot, the founders thought it'd be a natural fit. Unfortunately, the lockdowns of 2021 kept them from moving around, so they decided to continue developing the business and products in the Klang Valley area.
Moo-ve aside, cows
Yet, the question remains, why buffalo milk instead of cow's milk? Cows are known to provide a higher yield of milk, which is why they tend to be the primary milk source in the dairy market.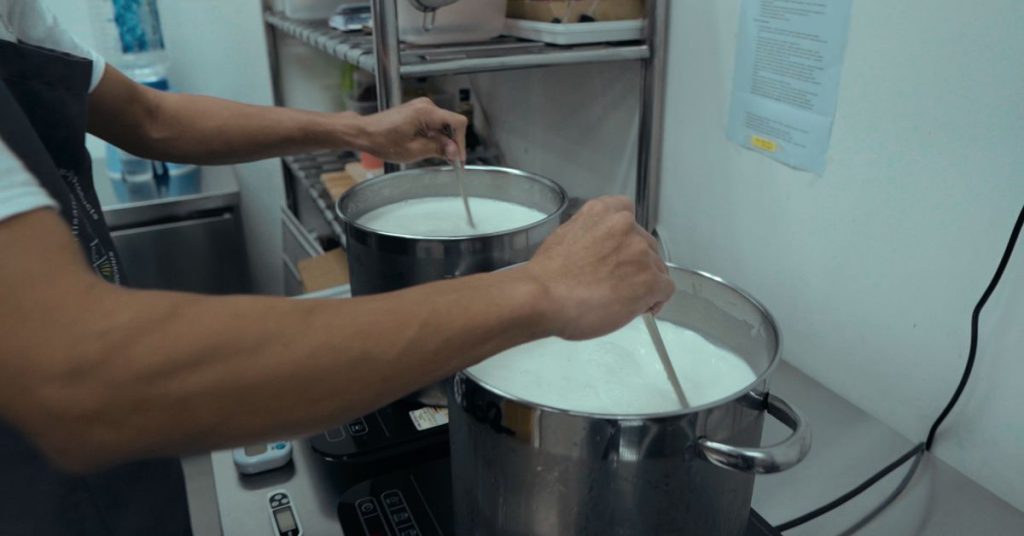 "However, buffalo milk is higher nutritionally in several categories—including fat and protein, which makes creamy buffalo milk very good for the cheese products we want to produce," Matthew explained.
Interestingly, though, he shared that in terms of maintenance in Malaysia, buffalos actually like the climate here, and the buffalo species is actually native to the region. Meanwhile, cows can be harder to maintain as they aren't big fans of the heat.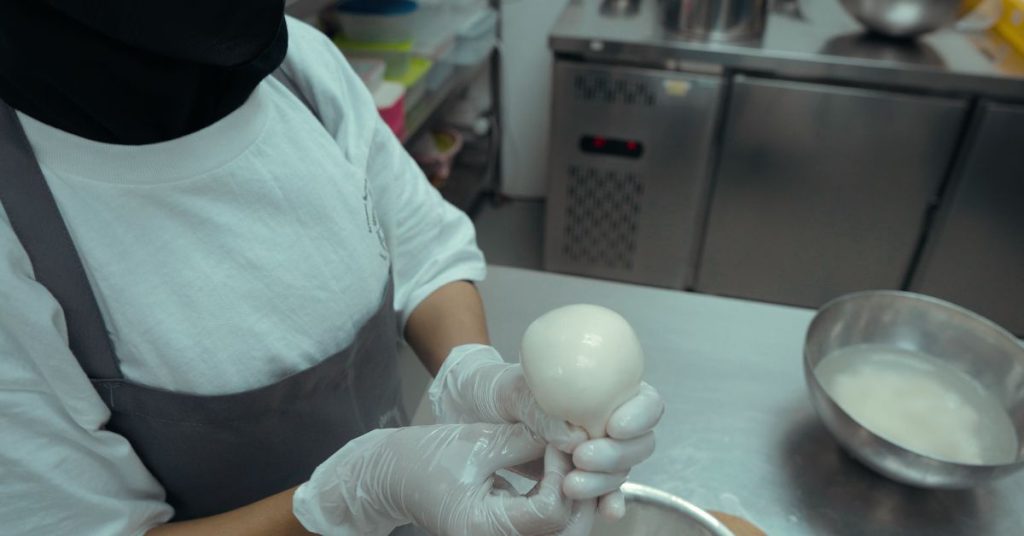 Grate bunch of variety
Having obtained basic cheesemaking training from their friends at Laos Buffalo Dairy, the Malaysian team mainly focused on research and development on their side to see what products best fit the local market.
One of the co-founders, Miftakul, who has taken on the role of product manager, leads a seven-member production team who produces all the buffalo dairy products.
"All of our products are made using traditional recipes, by hand," Matthew said. "We just substitute buffalo milk in some cases. For instance, our Buffalo Blue Cheese is made in the Roquefort-style using buffalo milk, where it would usually be made with cow's milk."
The team can produce up to 100kg of products per day, he added. L Dairy also aims to expand that capacity over the next several months.
Products sold at L Dairy include Fresh Buffalo Mozzarella (RM19/ball), Buffalo Burrata (RM29/ball), Bocconcini & Baby Bocconcini (RM32/200g), Buffalo Blue Cheese (RM32/100g), Buffalo Brie (RM59/200g), and much, much more.
Cheese aside, the dairy company also sells buffalo yoghurt (RM20/400g) and Dulce de Leche (RM14/100g).
Milking the opportunities
Today, L Dairy's products can be found in more premium grocers such as Qra Foods, Jaya Grocer, Hero Markets, and The Food Company. The products can also be purchased online from their website.
According to Matthew, L Dairy's items are also on the menus of over 60 restaurants in Klang Valley.
The goal for L Dairy now is to start supplying to hotels in resorts in Malaysia and start developing their Penang and Johor markets. The team also aims to expand its distribution to Singapore.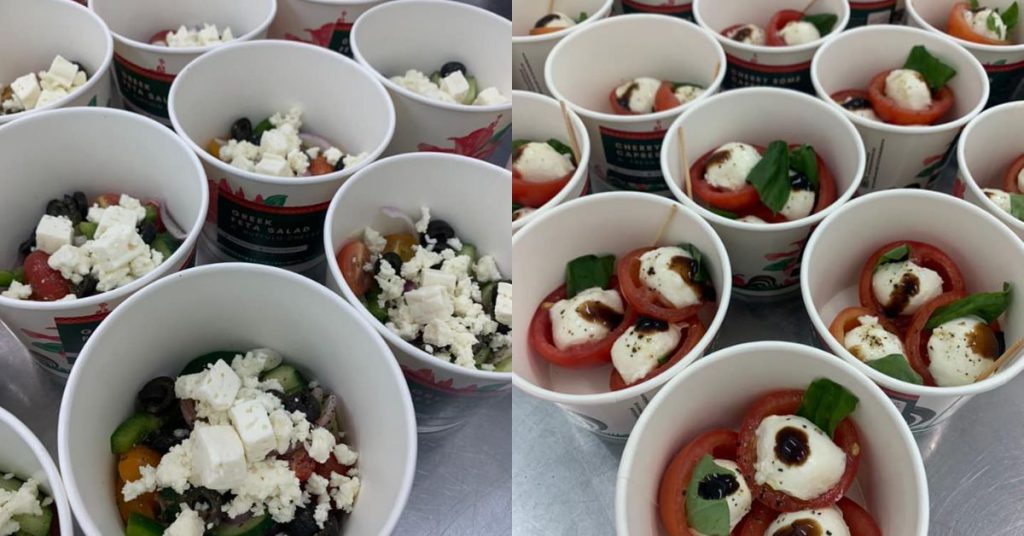 To accomplish all of those ambitions, the team is currently prioritising getting halal-certified, expanding L Dairy's production facilities, and pursuing export licensing.
With buffalo milk seemingly being so well-accepted by the locals, we wondered if there was a threat of competition for the team.
"There have definitely been a few other producers entering the market," Matthew agreed. "We actually welcome this. The more local high-quality cheese here, the better."
Featured Image Credit: L Dairy