It all started when a close family friend approached Michelle and asked if she could help prepare her confinement meals. Specifically, the traditional kind favoured by the Chinese community.
Michelle was an avid cook that enjoyed exploring new recipes for friends and family.
So being in between jobs and having a few months of leaves at the time, she took it as a hearty challenge.
But what started out as a favour turned into something more.
"I always believe there is wisdom in Chinese confinement, and at that point of time I wanted to preserve this tradition," Michelle said.
So she decided to start Tasty Heritage Signature (THS), a confinement meal plan business serving nutrient-dense Chinese traditional meals for new mothers.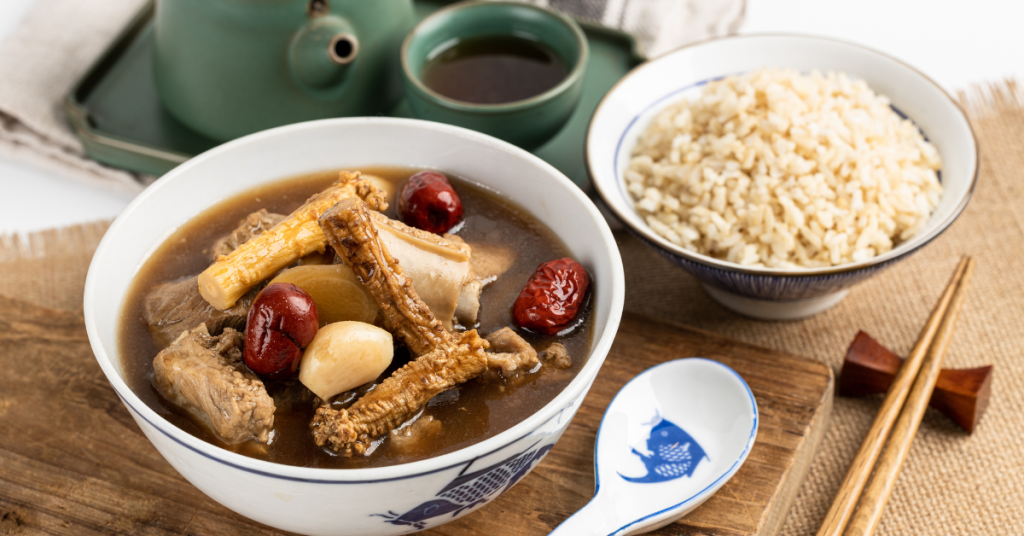 Brewing up a business idea
Shortly after the arrangement with her friend ended, Michelle delved into market research. She was still holding a full-time corporate job, but spent most evenings and weekends planning for her new venture.
This included structuring her business model, engaging with an accredited nutritionist, consulting chinese medicine halls, and setting up the business online.
It took her two years to fully develop her business idea by herself. But in 2020, Tasty Heritage Signature (THS) was finally established.
Michelle then quit her job with only six months' worth of savings to fall back on. A bold move, considering that she wasn't as confident of herself at the time.
"I didn't have much courage because there is this fear in me. No one expects me, a young working trained professional, to be a cook and run a confinement business," Michelle confided.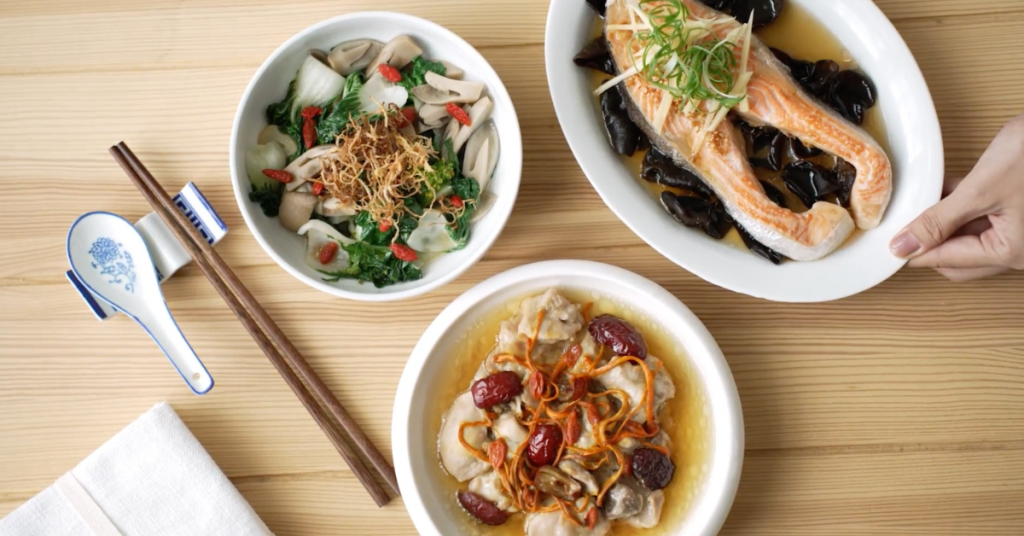 But she persevered with a fierce determination to make it work. When she managed to get the first two successful sign-ups, she gained even more confidence. And the enquiries began piling in from there.
Time off was out of the question during THS's first year of launching. She could only afford to hire a part-timer to wash the dishes then and was basically running a one-woman show.
It was only when her home kitchen got expanded that she figured they were financially in a more stable state. So she began hiring more assistants, two of which surprisingly were her mother and mother-in-law.
It wasn't long before Michelle herself welcomed her own bundle of joy, Josiah, in 2022. This made the venture even more personal to her.
Combining the old & the new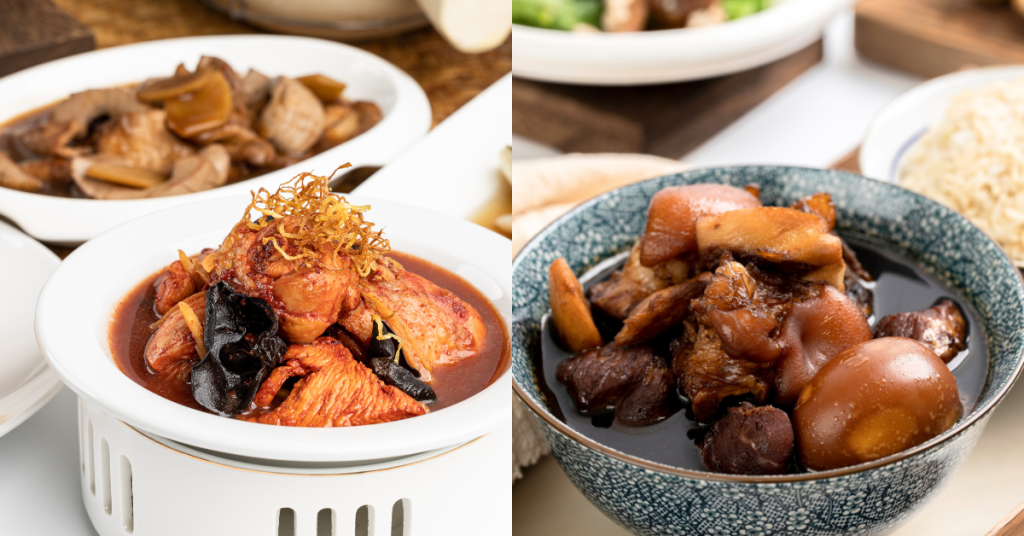 Back in the olden days, businesses providing confinement meals were typically spread around through word-of-mouth. But Michelle decided to pair it with a more modern route—social media.
Besides the usual photograph-focused marketing strategy, Michelle uses THS's Facebook and Instagram platforms to educate and keep consumers informed of the nutritional values packed in their meals.
Clients began leaving positive reviews and so, word about THS slowly extended beyond her personal circle.
THS currently offers four main packages, where customers can choose the number of subscription days (i.e. 7 days, 14 days, 21 days, and 28 days):
Confinement meals package
Extended confinement meal
Nourishing meals or post-surgery meals
Miscarriage meals
Each of the subscription plans does not have a limitation to it, so you can re-subscribe for as long as you want to. Provided there are available slots, of course.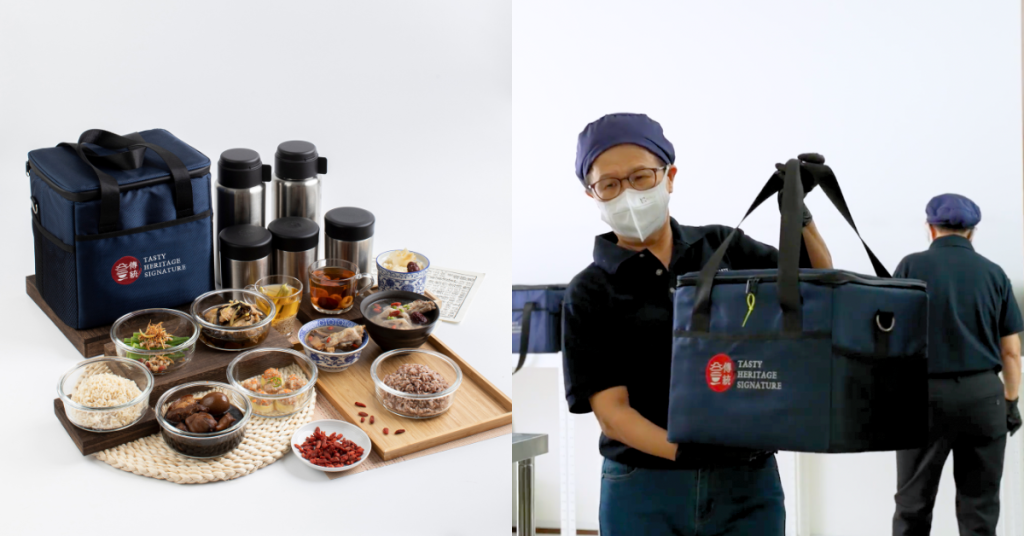 All of the plans provide both lunches and dinners. THS packs them in glass containers and thermal flasks, which are collected and reused after each meal. Customers don't have to pay a deposit for the packaging, as THS operates on "the principle of trust".
Interestingly, the home-based business keeps costs lower by hiring retired family friends to deliver the meals twice a day.
The pricing starts from RM988 for their 7-day subscription plan, and can go up to RM3,388 for their 28-day subscription plan.
If you're curious to try their meals before subscribing, THS also provides a trial pack which includes one set of lunch and dinner for RM138.
Customers have the option of choosing from six rotational main dishes, regardless of the chosen meal plans. This includes a combination of pork, chicken, and fish dishes.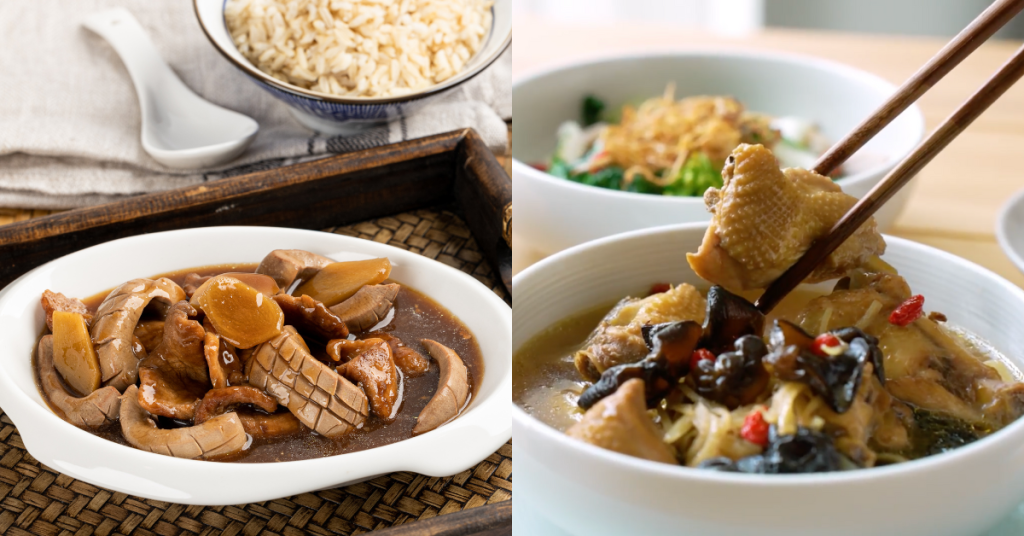 Michelle cooks the meals in small batches as she does not want to compromise the taste and quality. It's also a silent way of accommodating each customer's needs to deliver a pleasant experience.
"Every mother's diet is different. For instance, we have modern mothers who prefer no ginger, no wine, no herbs either for personal preference or baby health concerns," she explained.
Though one sacrifice of this is that THS admittedly does not operate at the highest efficiency. "My husband is a business graduate, and he thinks I should charge more for the efforts involved," she quipped.
The team is still "very small" despite having hired help in the kitchen. Michelle is involved in all of the business proceedings (including the cooking) and juggles everything in THS.
The help from friends and family members makes the organisation's structure lean. It's also another reason why she's managed to keep the business's costs competitive.
In comparison to bigger names like Eu Yan Sang and PopoMama, THS actually charges the lowest price for a 28-day package.
Baby steps for mothers and babies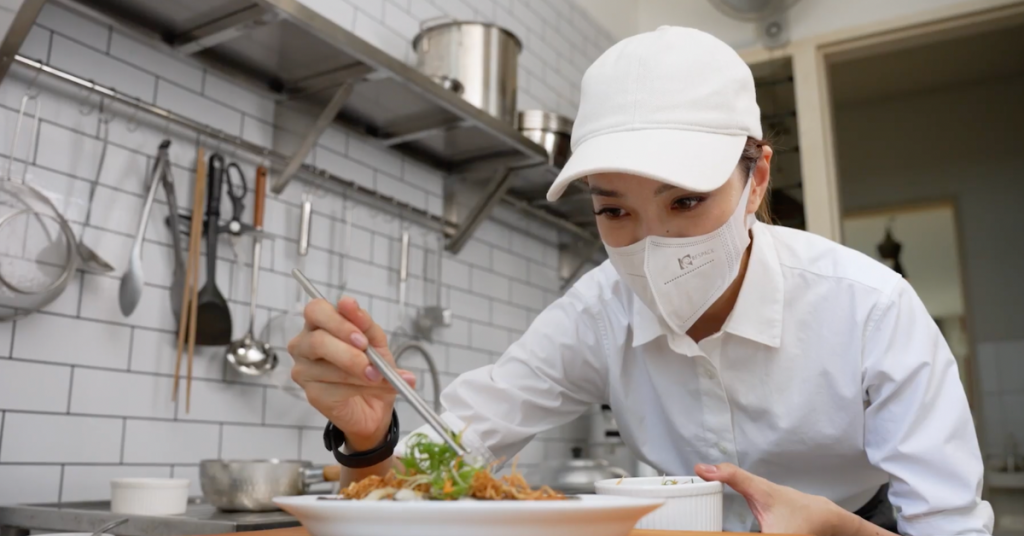 Speaking candidly to Vulcan Post, Michelle said she's not thinking of making a huge profit from the business yet. Their focus is on paying bills and salaries, and covering overhead and marketing costs.
"I think that is most important for us for now. I want to earn a reputation by doing hard things well," she said.
She hopes to further expand to a bigger kitchen soon to cater to more customers, as well as recruit someone to manage the marketing aspects of the brand.
"[Someone who] can help tell our story to the public better," Michelle concluded.
Learn more about Tasty Heritage Signature here.
Read other articles we've written about Malaysian startups here.
Featured Image Credit: Tasty Heritage Signature