Malaysia is regarded as one of the leading producers of rubber and rubber products, perhaps to no surprise, seeing as we're home to the world's largest rubber glove company.
In 2021, it was estimated that we produced approximately 470,000 tonnes of rubber. That's about the mass of three blue whales, the largest animal to ever live on the planet.
Meanwhile, in 2022, the Ministry of International Trade and Industry (MITI) reported that the textile, apparel, and footwear industry contributed RM1.21 billion to the GDP in Q2 of that year.
It was likely these statistics that played a role in Diwakaran Sakar's decision to start COCKATOE, a brand that upcycles discarded rubber into soles and uses them to make sandals.
A newcomer in the footwear industry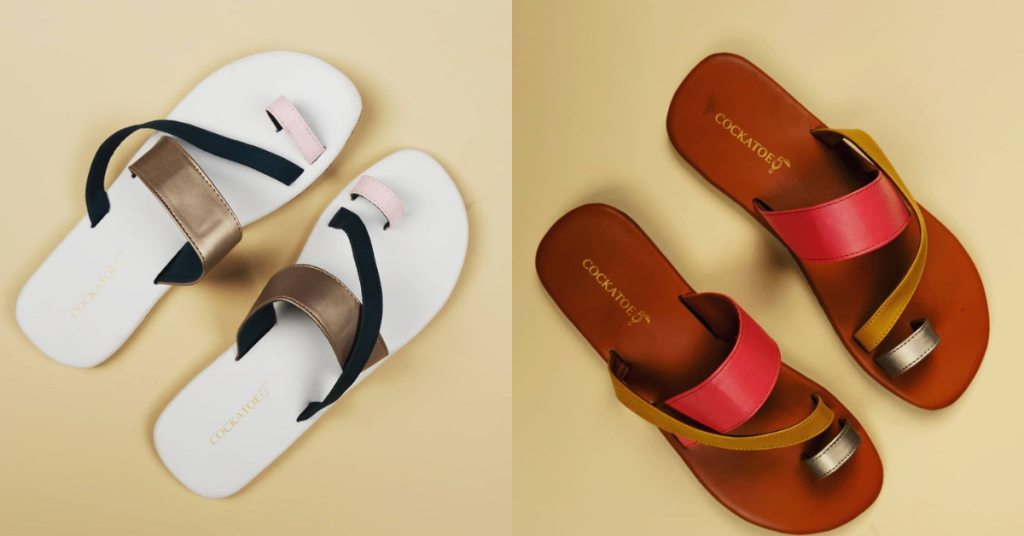 As a result of the pandemic, Diwakaran began thinking about new ways to innovate the current footwear industry.
Locally-made footwear includes players like Bata, Ijmal, My Ballerine, and TOMAZ. They feature products like formal shoes and casual sneakers. But not many of them are specifically tailored to creating sandals alone.
Noticing this, Diwakaran found his lightbulb moment and launched COCKATOE.
To begin with, he invested RM40,000 in the startup. It was a bold move considering Diwakaran had no prior experience in starting his own business.
But as he was very active in providing help to friends and taking part in exhibitions, so he felt confident to begin his entrepreneurial journey with COCKATOE.
Instead of just making regular sandals though, the founder decided to take it one step further by pursuing a more sustainable approach with the footwear.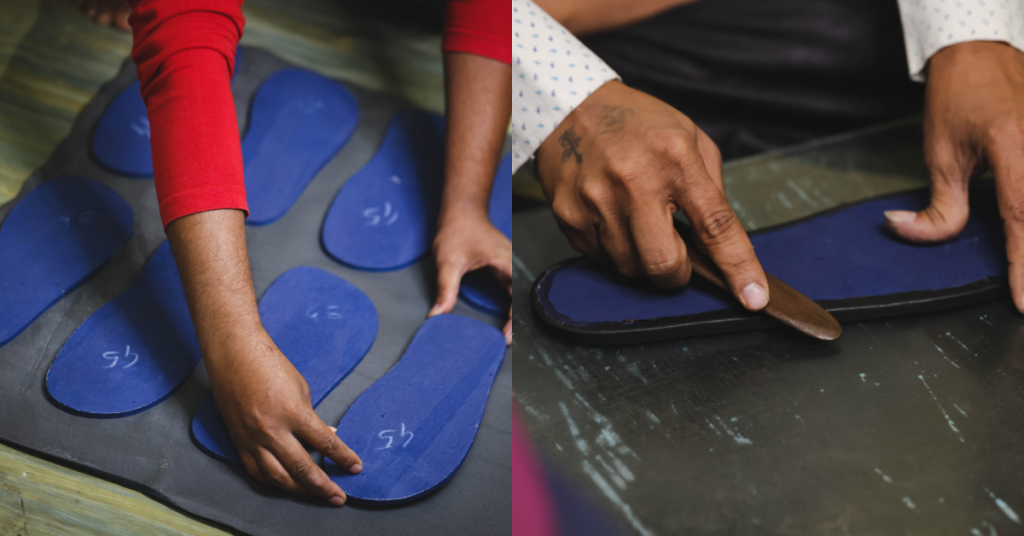 Unlike traditional brands, COCKATOE opts to upcycle discarded rubber and use it for their sandals' soles.
These discarded rubbers were once old tyres, conveyor belts, or rubber mats before the brand gave them a new life. Though, COCKATOE shared that the actual upcycling process of turning these rubber products into soles is outsourced to another company.
The brand partners with a local waste centre to source the discarded rubber, where they'll select and segregate them according to an in-house grading system. Once done, the rubber will be sent to the upcycling company to be repurposed.
This is a similar method used by Solewell, another brand Vulcan Post featured a while back. Instead of any discarded rubber though, Solewell specifically uses rejected rubber gloves and transforms them into anti-slip eco shoes.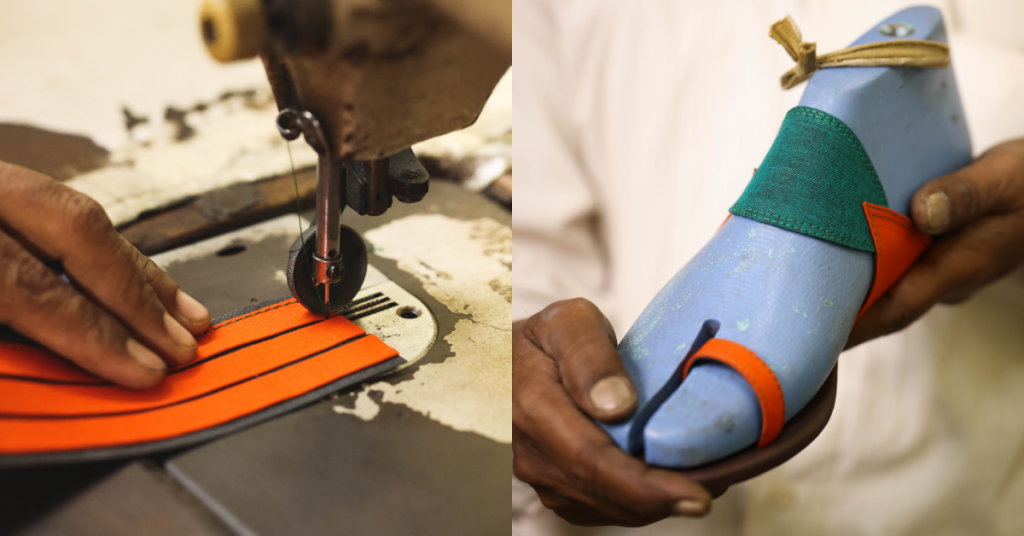 Empowering local cobblers with each stitch
The production time for COCKATOE's products varies depending on the design of the sandal. But typically, each pair can take between eight to 24 hours.
The brand starts by sketching and designing the sandals, before filtering through fabrics like suede and cotton for the top of the sandal. After assembling the different parts together, such as the fabric and upcycled rubber soles, you have a finished product.
All of COCKATOE's products are hand-stitched by local cobblers. Diwakaran recruits these experienced individuals on a part-time basis.
"[Our] cobblers are experts in handling footwear of various categories. It takes them a lot of patience and structural effort to produce a pair of footwear," Diwakaran shared with Vulcan Post.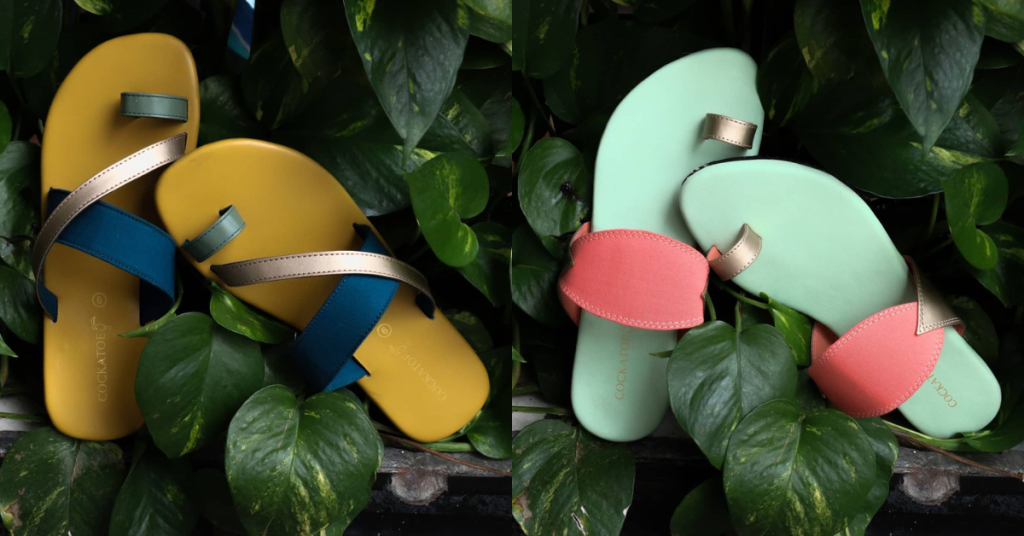 The brand hires cobblers who are struggling to make ends meet, and is proud to create a platform "to improve their income and quality of life". This is done by providing them with "a decent salary and added benefits," the founder explained.
At the moment, customers can only purchase their products through the brand's website or Instagram page.
They plan to eventually collaborate with other brands to expand COCKATOE to a wider market.
The best way to describe the brand's designs is just like you would its namesake (the cockatoo bird)—colourful and bright. As the brand's initial target market was also the Indian community, you can see that reflected in the designs which draw inspiration from Indian motifs.
But its more recent designs appear more mass-friendly with its T-styled sandals. There's also a more local, Malaysian element with its use of songket fabrics. On average, their footwear retails for RM120 a pair.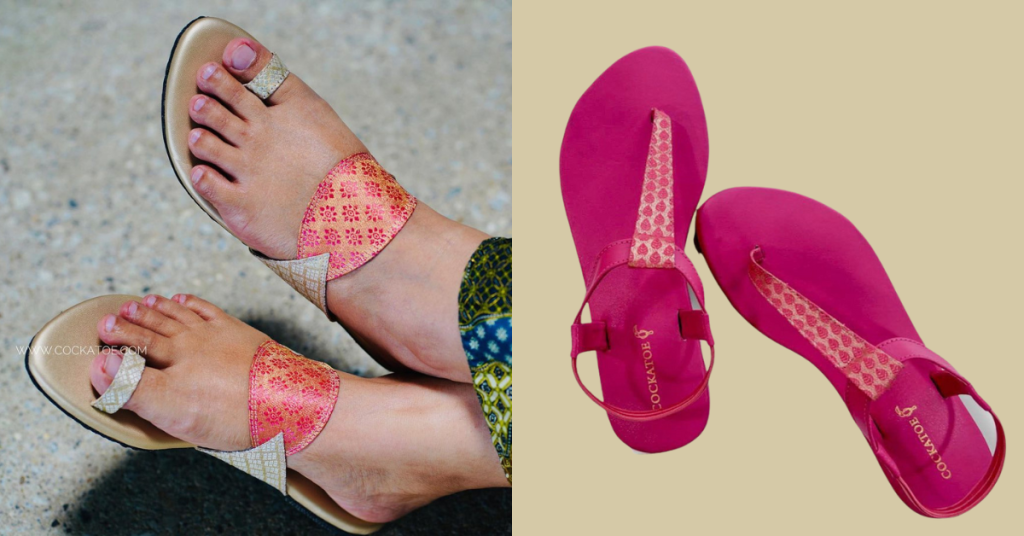 (Literally) taking it one step at a time
Speaking of the future, Diwakaran shared that the brand intends to offer other products, like sneakers and kids' footwear. Customers might even be able to request customisations.
But their main focus as of now is to focus on establishing the brand's website and social media pages.
"Once we have gotten the support from people, we will consider launching those in the near future," the founder explained.
The brand is currently a side hustle for him, but he hopes to turn it into his full-time career soon. Having launched only in 2021, COCKATOE is still quite a young brand, but its role in popularising sustainably-made footwear is not going unnoticed.
Featured Image Credit: COCKATOE