Every Chinese New Year, I find myself in Kota Bharu, Kelantan, to visit family. I can always expect to eat some delicious Nasi Dagang and Laksam, but one thing I've never exactly looked for while I'm there was espresso coffee.
However, in recent years, I've been coming across more and more cafes in the northern state serving specialty coffee. Seeing this new trend, I began to wonder if these cafes were sourcing their beans from other states, or if there was a reliable roastery in Kelantan itself.
That's when I came across the name Drum Coffee Roaster (a brand I later realised we also featured in our coffee bean listicle some time ago).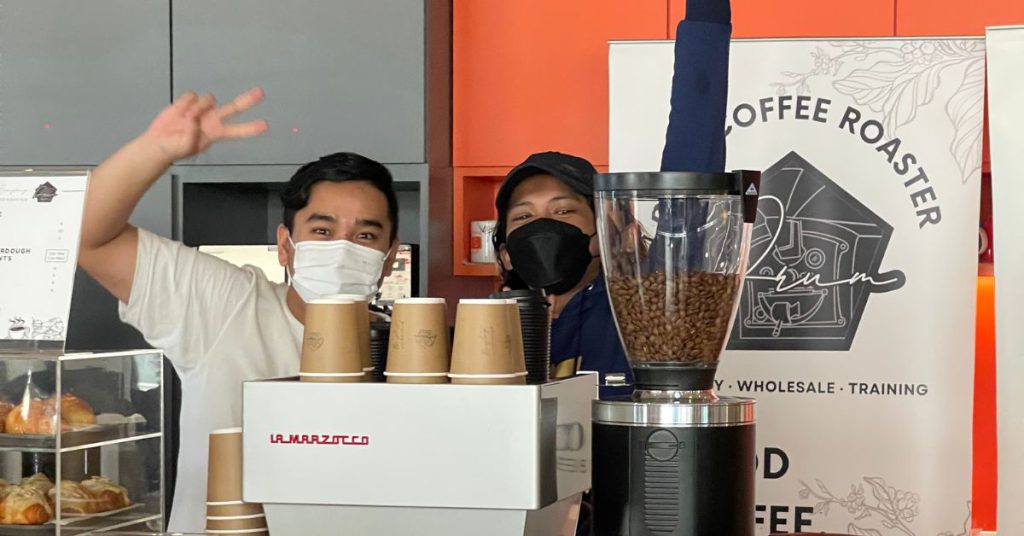 From its website, I learnt that the roastery was founded in 2018 by Jun, with the intention of cutting costs on coffee beans purchased for her own cafe—Drum & Desk.
Since then, it has grown from roasting for in-house use to supplying coffee beans to more than 30 cafes in and around the town.
Intrigued, I reached out to learn more about Jun's story.
Drumroll, please…
It was 2014, and Gan Jun Qi, who goes by Jun, had just taken a three-day barista course at Barista Guild Asia that would introduce her to the world of coffee.
A chemical engineering graduate with a degree from South Korea and a master's from the UK, Jun was still working at Accenture at the time.
"Back then, café culture was growing in urban cities, and I wish we had that back home in Kota Bharu, a place I grew up in that's very close to my heart," Jun explained.
Even though Jun knew speciality coffees were still something foreign and new back home, she thought the opportunity was worth the high risk.
So, she decided to quit her job and start The Bold Lab in 2015, which she believes was the first café in Kota Bharu to serve speciality coffee.
The Bold Lab is now owned and run by Mun and Yang, Jun and her partner having sold it during the pandemic.
A new direction
In 2017, Jun was offered the opportunity to give an abandoned house a second life. A five-room bungalow with a huge kitchen and a backyard, Jun was inspired to create a cafe that also served as a roastery and mini coworking space.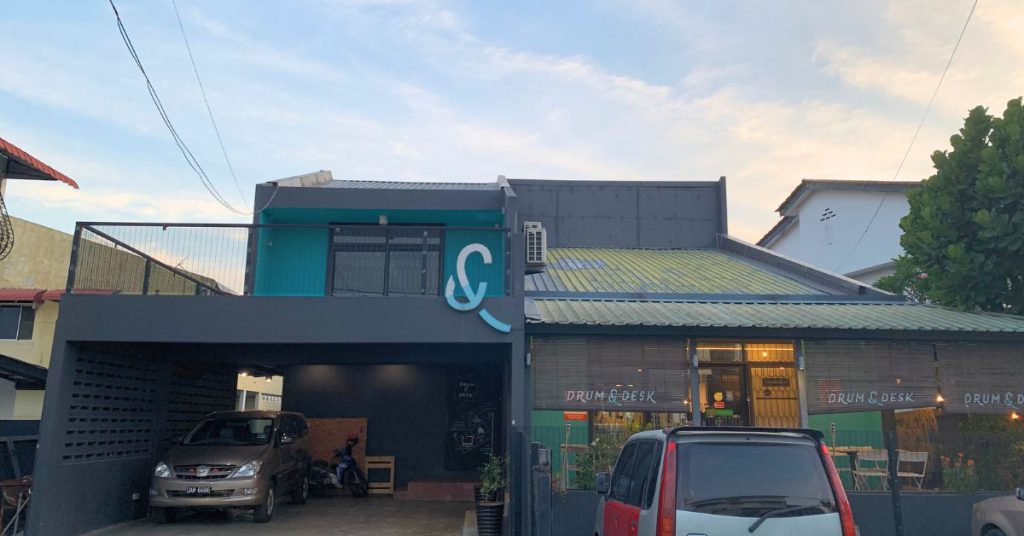 "Roasting was something I have always wanted to do," she shared. "So, when this opportunity came, I knew it was the time for me to do it after seeing the size and structure of the space."
So, Jun travelled all the way to Singapore to take a Specialty Coffee Association (SCA) Roasting course. Then, she bought her first 1kg roaster and started roasting at home before the place was even ready. When Drum & Desk opened in 2018, Jun upgraded to a 3kg roaster.
Before that, Jun and her team had been sourcing from roasters in KL, such as Brew & Bread and Artisan Roast, which was not cheap.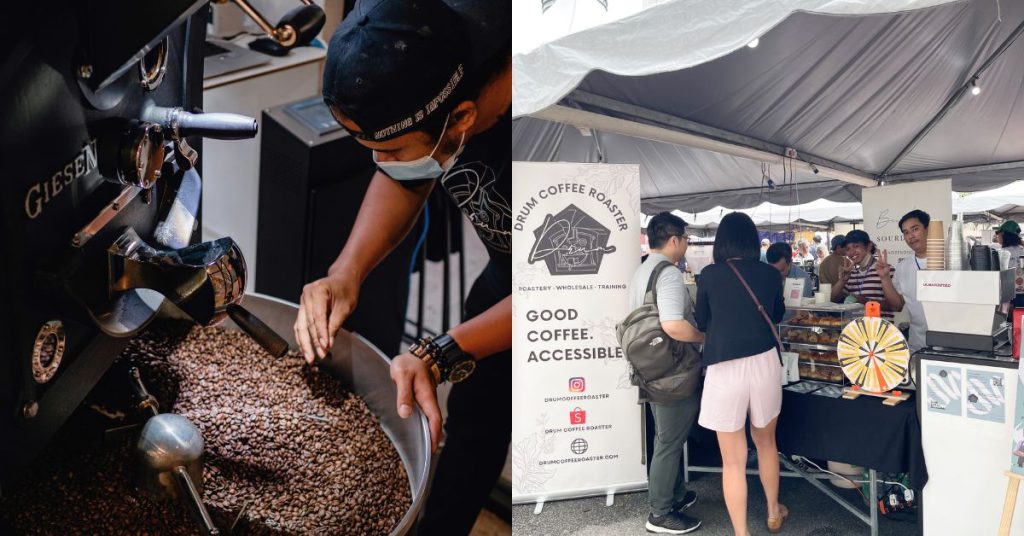 "Other than cutting costs, of course I saw it more as an opportunity for not just myself, but also the team that works with us to learn and grow, and eventually the business as well."
Apart from her own cafes such as Drum & Desk as well as The Bold Lab, the team also started to roast for a couple more cafes in town.
But it wasn't until the end of 2019 that Jun decided it was time to segregate the roasting business to a different brand.
Entering the digital marketplace
One of the limitations of Drum & Desk as a business model came in terms of scaling.
"It will be hard to duplicate a similar concept or cafe elsewhere or even within Kota Bharu itself," Jun pointed out.
This, combined with the increased demand for coffee beans in Kota Bharu, led to the idea of creating a separate roastery brand. That's the basis of how Drum Coffee Roaster came to be.
This proved to be an excellent call when March 2020 came around and the first lockdown happened. With more people brewing coffee from home, Drum Coffee Roaster quickly began to see an influx of orders.
A couple of months in, Jun's team suggested they open an online store to streamline the entire process of order taking, payment, and fulfilment. So, they set up a Shopee platform, and soon, more people began to know about the Kelantanese roaster.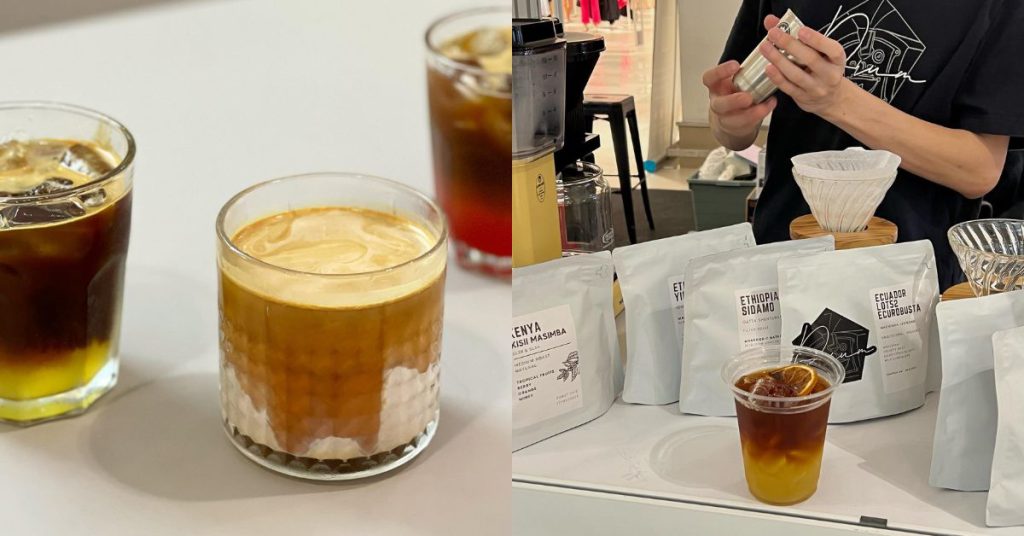 "Wholesale orders also tripled or more within the same year," Jun added. "We knew we had to soon upgrade our roaster to meet the growing demand. In 2021 we took a working capital loan that was offered by Bank Negara Malaysia and ordered our 6kg Giesen roaster."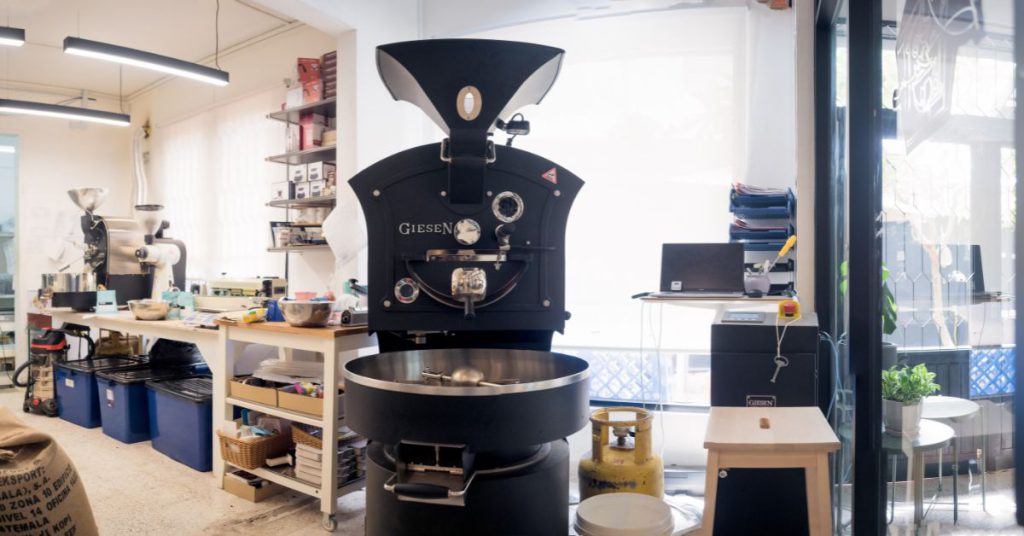 A robust industry
While branding the roasting business separately as Drum Coffee Roaster had given the team the flexibility to market it to a wider but more targeted audience, it also opened the door to a wider, more competitive playing field.
"With our production roastery still based in Kota Bharu at the moment, we have a slightly lower operating expenditure as the rental is significantly lower compared to being in urban cities," Jun explained.
Hence, Drum Coffee Roaster is able to offer a competitive price for its coffee beans.
Jun also shared that her team members, roasters, and baristas are highly qualified, as most have gone through certification training and some even took part in major coffee competitions at national levels.
"We have previously roasted coffee beans for Mun who won first runner-up in the 2019 Malaysia Open Barista Championship, and Tar Chen who won 3rd runner-up in the 2022 Malaysia Barista Championship," the founder shared proudly.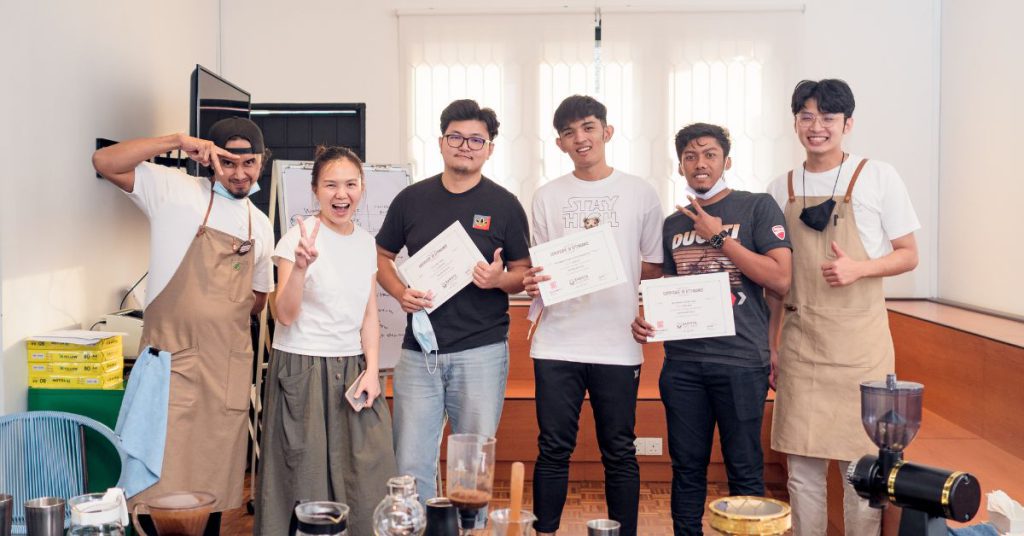 The roastery also offers courses such as Espresso Sensory, Latte Art for Beginners, and Brewing Techniques for people who are looking to understand more about coffee.
Online competitors aside, there has also been increased competition locally in Kota Bharu, where the café scene is steadily growing.
This is something Jun has definitely noticed since Drum Coffee Roaster has been supplying to more cafes than before. "I see it as a healthy competition," she said.
"The market is relatively smaller in Kota Bharu so coffee businesses definitely have to come together to serve the community even better. After all, the pie is only this big but I believe by working collectively together our goal is to eventually grow the pie to be even bigger."
Cafes aside, roasteries still seem to be quite rare in Kota Bharu, likely because there is a higher barrier to entry, what with all the equipment needed.
"Over the years since we started roasting, we have served more than 100 cafes and businesses across Malaysia, mainly in Kota Bharu and Terengganu but recently also in other states as well."
Expanding beyond Kelantan
While ecommerce has allowed Drum Coffee Roaster to be accessible across Malaysia, I wondered if Jun and her team were looking to expand physically to other states.
Turns out, they already are.
Through Bengbeng Sourdough Bakery—a brand owned by Jun's husband, Beng—Drum Coffee Roaster is powering two coffee bars in KL, one in TTDI, and one in UOA Bangsar.
Should the opportunity arise, the roastery is also interested in setting up a small space in KL to roast its coffee and showcase its beans to retail customers.
"But before that, right now we really want to focus more on building a good and strong team base in KL that's aligned with our vision," Jun concluded.
Learn more about Drum Coffee Roaster here.
Read other articles we've written about Malaysian startups here.
Featured Image Credit: Drum Coffee Roaster