Have you ever encountered a candle that just smelled so good you wish you could eat it?
Well, how about a candle that looked so realistic that you genuinely almost ate it?
Established by Hazel Wong, who goes by Azel, JUU is a new candle studio created this year that focuses entirely on crafting detailed, hyper-realistic candles that look good enough to be eaten.
We're talking about candles in the likeness of KFC fried chicken, roasted pork rice, nasi lemak, fruit pies, mandarin oranges, and so much more. If it weren't for the wicks on these items, we might not have been able to tell that it's wax.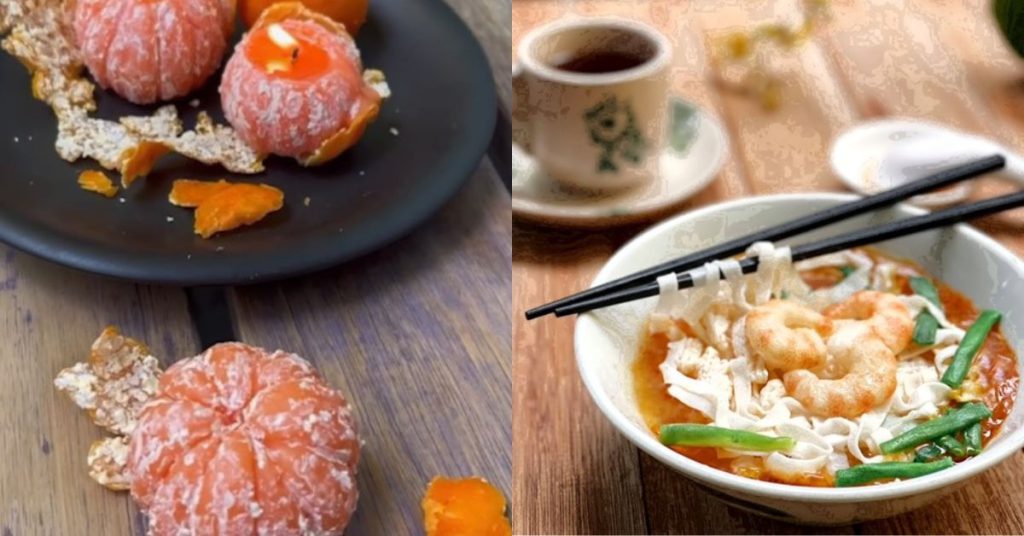 Azel herself first began to study candle crafting in 2021. At the time, she had come across a Japanese candle brand that created a line of food candles that she thought was super adorable.
So, she started to do her research and began crafting her own candles in the likeness of local delights.
"I remember that the first finished product was the candle hamburger," Azel said. "At the time, my husband came home and was surprised when he saw the candle—he mistakenly thought it was real."
Nice to meet Juu
Azel has always had a creative inclination, and studied visual arts in university.
"I especially enjoy going around and learning interesting things everywhere, particularly things related to arts and crafts," Azel shared. "So, traveling while learning is already a part of my life."
She also spent some time in the UK where she managed to pick up a rare craft called "wig-making", which she shared was a craft that requires great patience.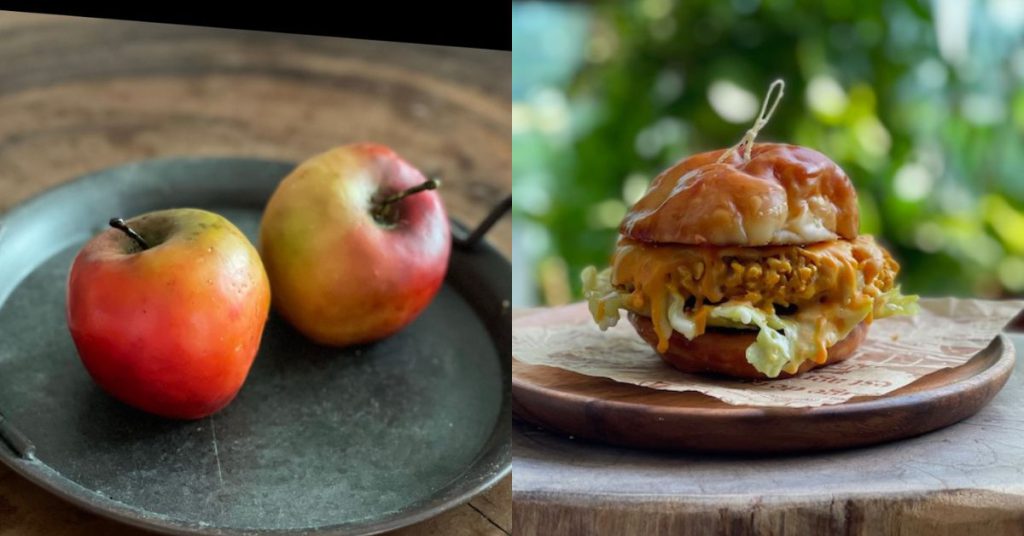 "It's considered a dying art," she said. "From scratch, we have to attach the hair strand by strand, so it takes a long time to complete the wig. But it was a really rewarding process and strengthened my interest and knowledge in wigs."
Similarly, candle-making—especially when it comes to such hyper-realistic candles—takes a long time, but Azel considers it to be a healing activity.
"As I do what I love, I'm also being healed by art," she said. "I enjoy this life very much, despite the time it takes to do all the research and development."
Customising the candles
The candles don't smell of the food they resemble though, which is a good thing when it comes to things like fried chicken and burgers. That said, some of the more suitable candles, such as the fruit ones, are designed to smell more like "real bakery flavours".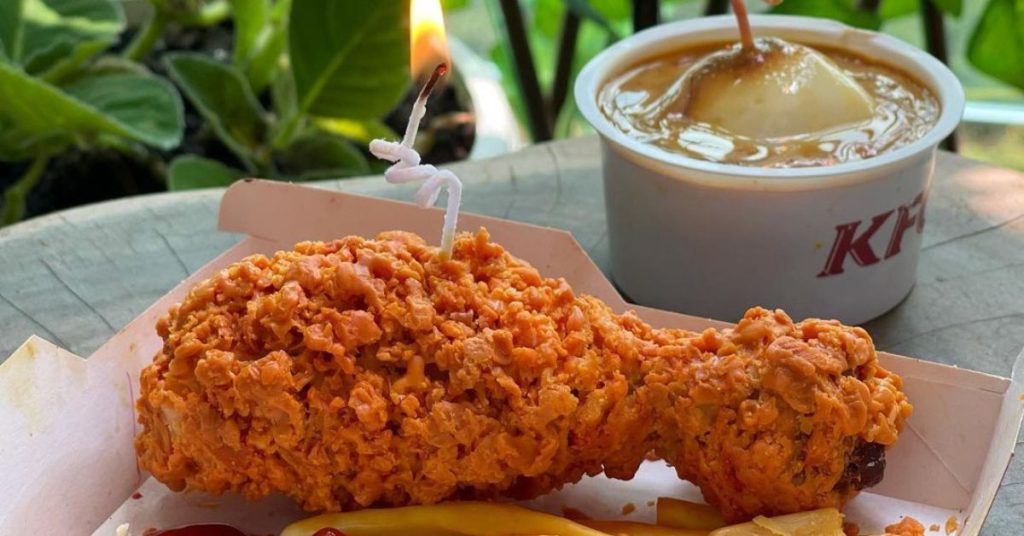 Currently, JUU's candles are only available for purchase online, and customers who are interested will have to reach out directly to her.
If necessary, customers can also attend her workshops to discuss in further detail.
When it comes to commissioned projects, Azel will typically consult the client to understand the objective.
"Generally, customers who customise candles prepare it as a special gift for an important person or event, so I always ask the purpose of the gift," Azel elaborated. "I will try to understand their preferences, backstory, or favourite foods, then proceed with designing the product."
From there, Azel will look up reference photos of the food from all angles. If the food is easily accessible, she'll buy it as well so she can study it even more closely.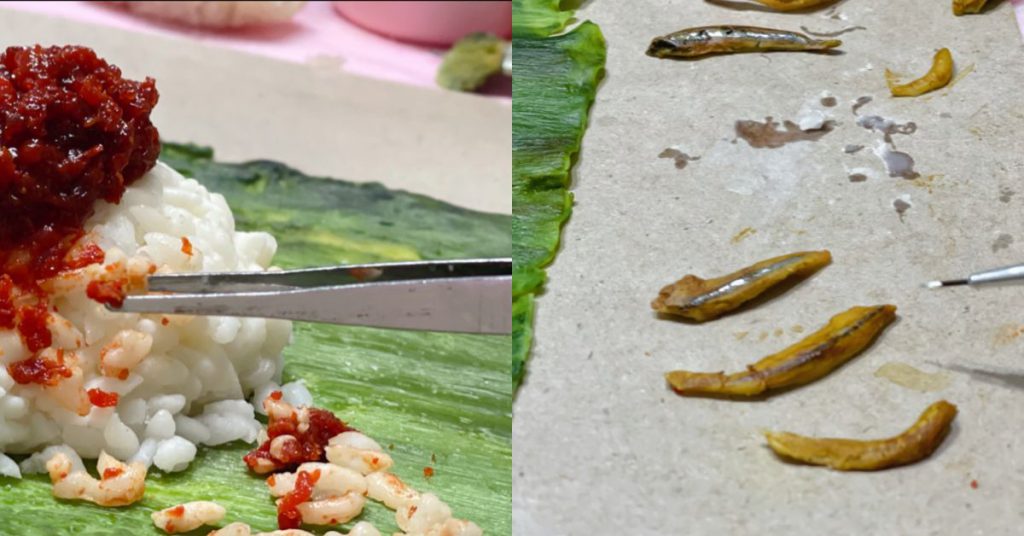 Orders can either be picked up or can be sent via a delivery rider.
As for the pricing, Azel shared that it all depends on the complexity of the product and can range from double-digit figures to hundreds.
"For example, the hamburger candle set requires intricate work, and price depends the 'ingredients' requested," she explained. "You may ask for double cheese or without cheese, chicken or beef burger, with onions, eggs, or bacon, etc. The price may start from RM480."
Sharing the craft with others
The purpose of JUU, though, isn't solely for Azel to display her creations, but to teach them through her workshops hosted at her studio in Midfields Square, Sungai Besi.
For those who can't make it to her physical venues, she also hosts online workshops, though Azel much prefers physical ones as they allow her to properly monitor her students' work.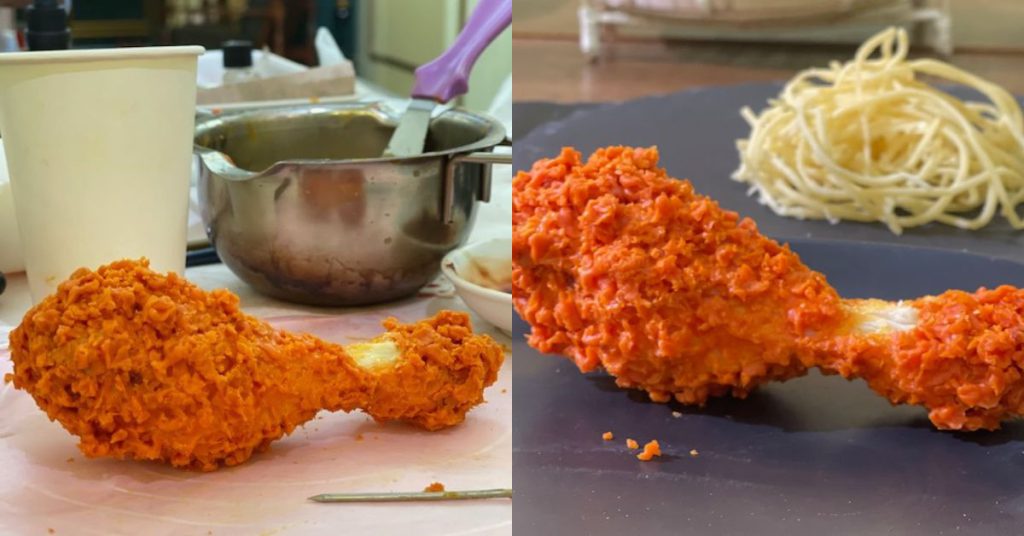 Her packages change from time to time, depending on the audience's demand, as she usually personalises the class according to individual needs.
Her trial classes, designed for students with no experience and who just want to experience a fun session, start from RM380. Students who want to polish their candle crafting skills will have to reach out to Azel for intermediate or advanced classes, which are personalised classes that cost around RM1,000.
Down the road, Azel hopes to open more branches, perhaps even in tourist centres, considering the localised aspect of the food she makes.
"We even hope to expand abroad, so that more people can enjoy art therapy while we promote our country's culture," Azel expressed. "By showcasing our local foods, this may even help promote tourism in our country."
Featured Image Credit: JUU