When you're stuck at home and bored out of your mind, chances are that you'll resort to finding a new hobby.
And that's exactly what Elyse Kymberly Teoh and Derek Koo did too.
After sliding down a rabbit hole of DIY YouTube videos, the duo decided it was time to flesh out their interest in DIY projects. But there was only one problem—they didn't have enough space to start.
So instead of renting a room, Elyse and Derek took it as an opportunity to open The Wood Place, a DIY workshop that welcomes craft enthusiasts of all ages.
They were board, so they set up chop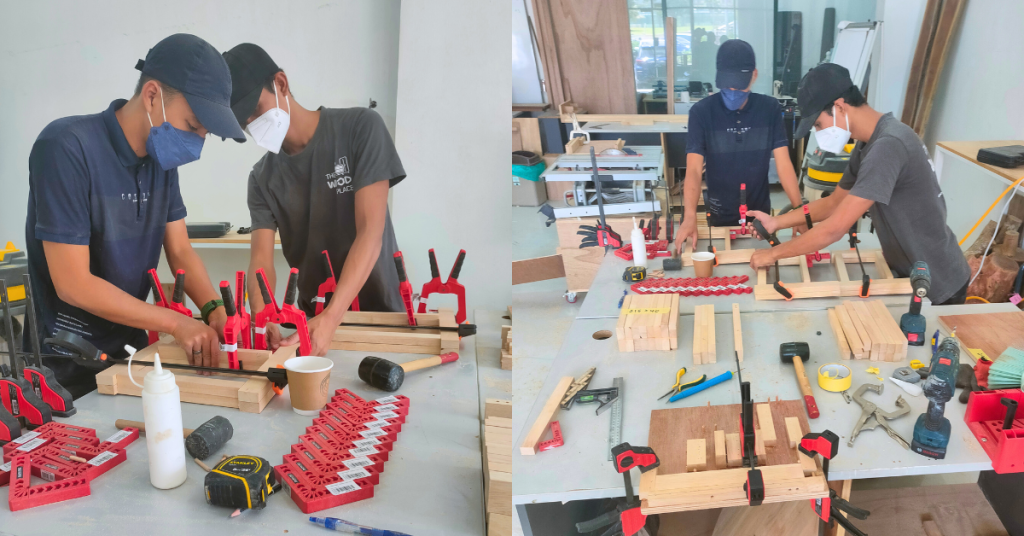 Set up in early 2022, The Wood Place launched its first class in the middle of last year.
"Most of these YouTubers (that we watched) were based in the USA or overseas," Elyse explained. "It was so cool to see that they have their own space or garage at home, and access to good materials and tools easily."
"That made us think of starting The Wood Place so we had a space to build what we wanted. And to share that with others who would like to start their own project of building something too."
It wasn't an entirely challenging process, as the two had previously started another company in the construction materials industry seven years ago.
However, that business model was more B2B since they specialised in supplying construction chemicals like epoxy flooring and protective coatings.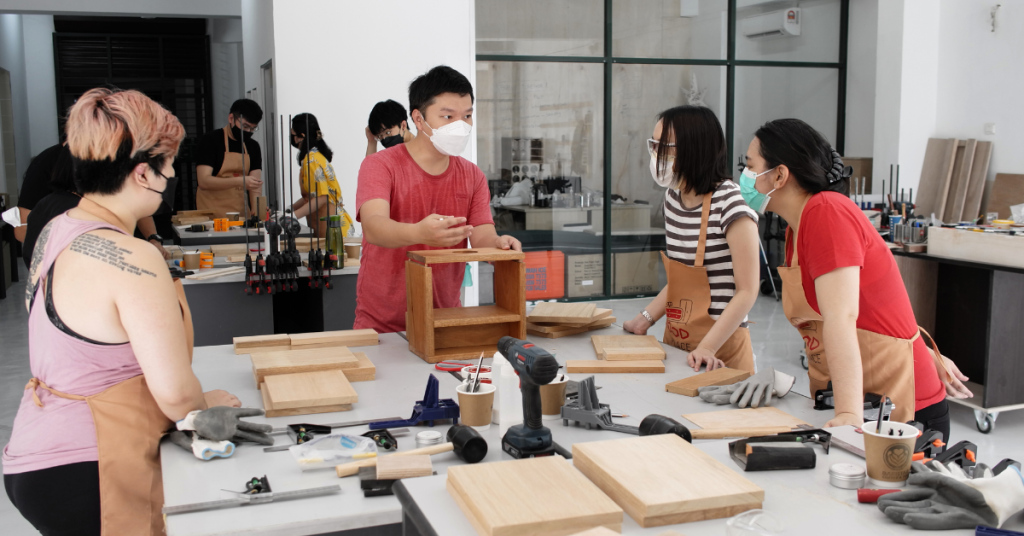 "So I would say [that] although we have entrepreneurship experience, we still have much to learn in managing and growing The Wood Place," Derek confessed.
You could say that the founders are leaning towards becoming jacks of all trades, since they're running a business-focused and a consumer-focused company.
To prepare herself, Elyse attended a separate workshop class as an introduction to basic woodworking. But most of what the duo learnt since was from their trusty old inspiration source, YouTube tutorials.
Then it's all a trial-and-error process where they improve upon past mistakes or new learnings. They also conduct info-sharing sessions for the brand's team, so that everyone is on the same page.
The reason for this is that for each class, one member of The Wood Place's team will be leading the session while the others help out and support them.
Finding what sticks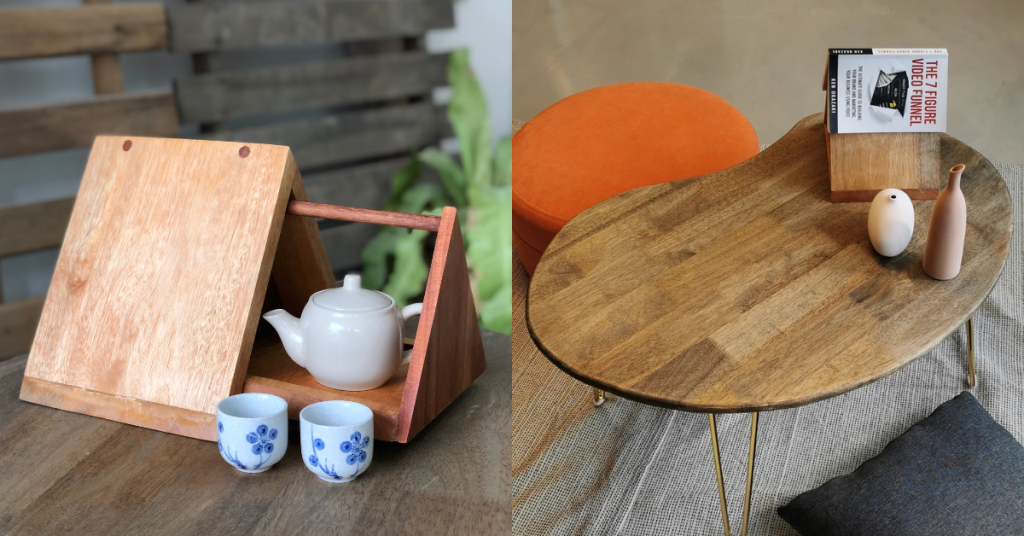 The Wood Place's workshops typically start from RM200 and are held on weekends. Most of the classes are to build smaller items like book stands, and also medium-sized items like shoe benches.
However, the brand also offers private sessions on weekdays if you prefer to have a more intimate class. Those looking to build items outside of The Wood Place's existing courses can consult Elyse and Derek for customised lessons.
For example, if you're looking to build a side table with a marble top, the team will propose a design and you can come over on a weekday to build it.
There are also child-friendly classes for children who are interested in getting their hands dirty. "It's really interesting to see how each child has a different approach to solving the same problem," Elyse shared.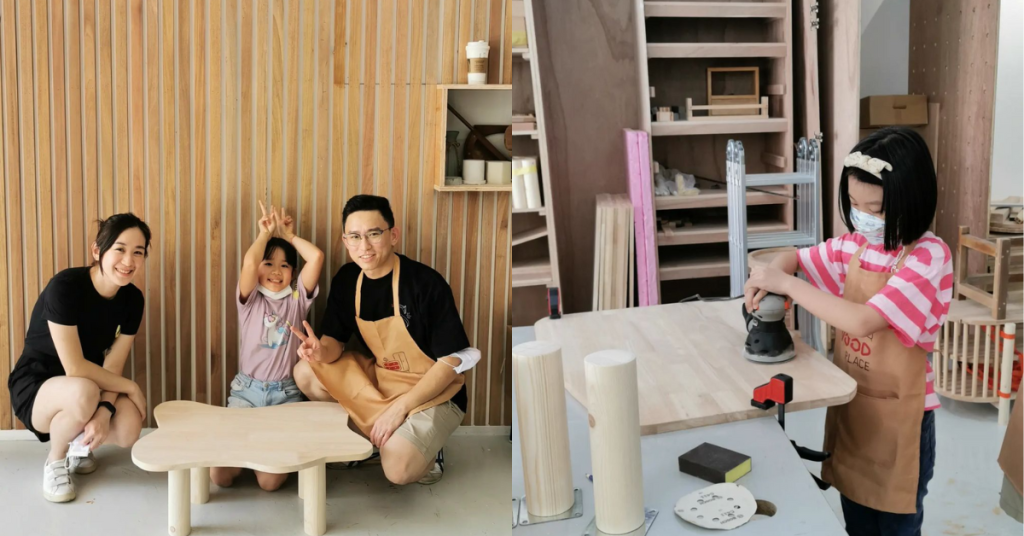 "We hope to share with the kids about the value and effort that goes into building something, instead of just thinking that everything is a 'click' away."
This wasn't always in the two's initial plans, though. The Wood Place was intended to be a space for DIY enthusiasts and people who were interested in woodworking but felt hindered by the lack of guidance.
"After meeting so many people along the way, we realised that there's so many possibilities with woodworking," they shared. This was what sparked the idea to design programmes for children.
Most of the workshop sign-ups are working adults. And to the duo's surprise, a lot of them are ladies who either work on projects solo, or bring their partners along as a couple's activity.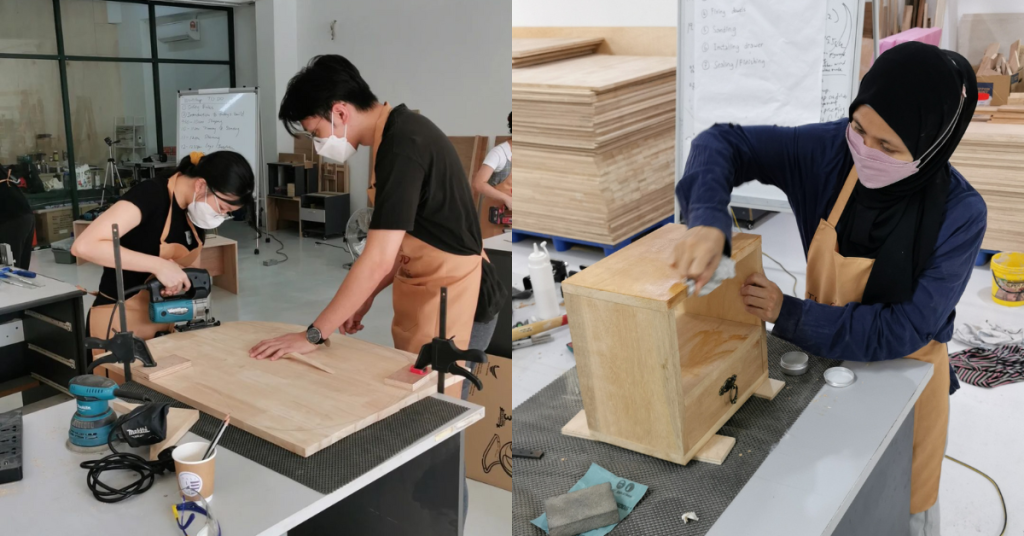 Woodworking towards the future
The bulk of The Wood Place's designs is focused on using local Malaysian wood instead of imported ones. And they're all from sustainably sourced suppliers.
"Basically, they come from a forest plot where replanting occurs and have the documentation or certifications recognised by international bodies, such as FSC and PEFC," the founders explained.
"Malaysia has a lot of good quality solid wood, and this was something we wanted to communicate to all our participants too."
Seeing as deforestation is still a prominent global issue, it's heartwarming to see newer brands take a more eco-conscious business approach.
The duo expressed that their mission and vision for the brand is to serve as a woodworking and crafting platform for everyone. By lowering the barriers to entry, they hope to encourage the development of hard skills and craftsmanship.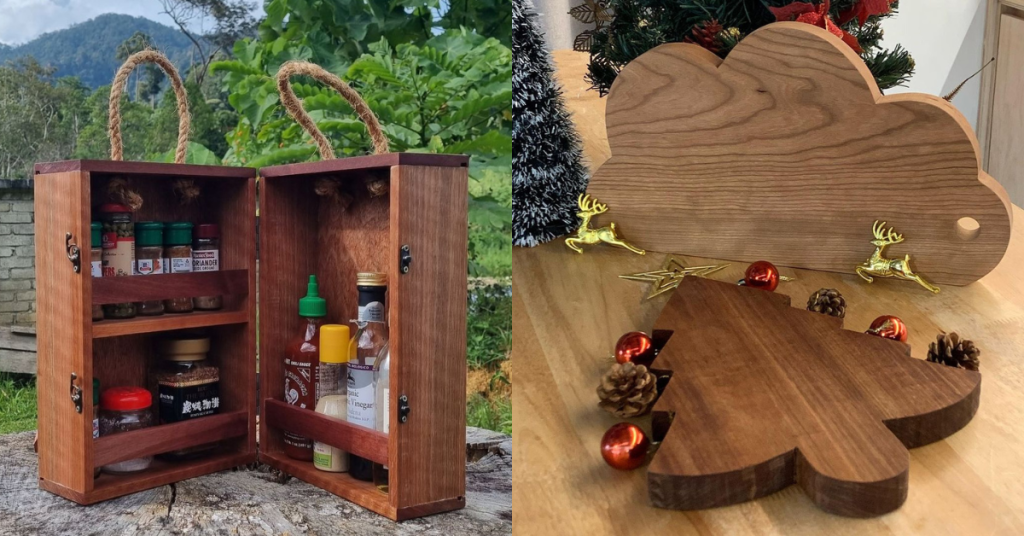 The two shared that the brand is working towards being an accredited training centre for woodworking.
Some other plans they have are schemes wittily termed as Maker's Platform which will be an online marketplace for makers, Building and Giving which is The Wood Place's initiative to allocate donations to NGOs, and Drawing A Bigger Circle which aims to work with stakeholders to set up community workshops in new townships.
So it sounds like the two founders have their priorities set out for The Wood Place and that the brand does not only exist for profits, but also for the betterment of society.
Editor's Update: Information in the above article has been updated to reflect greater accuracy.
Learn more about The Wood Place here.
Read other articles we've written about Malaysian startups here.
Featured Image Credit: The Wood Place