Malaysia is home to quite a number of animal cafes nowadays, from ones featuring adorable cats to those filled with exotic reptiles.
Many of these cafes typically star what you'd consider conventionally attractive or unique animals. For example, there's Huskitory in Melaka, a café that specifically highlights huskies.
This phenomenon is something that 34-year-old Chong Choon Kit is familiar with.
An animal rescuer, Choon Kit has always spent his time thinking about how he can help stray cats and dogs. A few years ago, he happened to chance upon a special pet café in Taiwan that featured mixed-breed cats and dogs (or moggies and mutts, as some may call them).
"Their business philosophy is to leverage the concept of a pet café to attract customers, then use that café as a platform to showcase how mixed-breed animals are the same as purebreds," Choon Kit explained.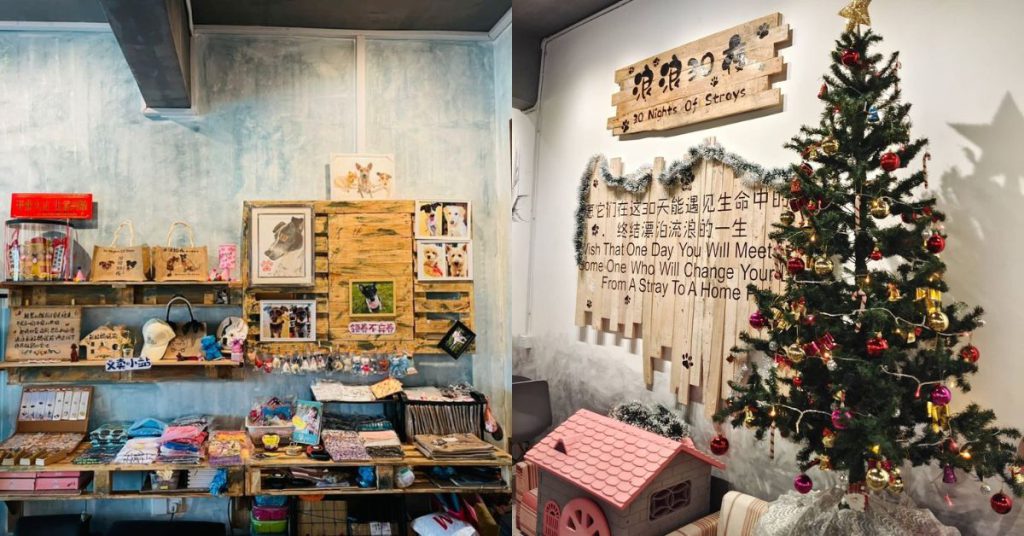 Finding that to be very meaningful, he decided to open a similar café in Ipoh, Malaysia.
However, due to animal protection limitations, the cats and dogs who come into the house can only be housed there for a month.
Hence, Choon Kit decided to name the business, 30 Nights of Strays.
A true animal lover
Before establishing 30 Nights of Strays in 2020, Choon Kit was already very involved in the rescue of animals.
He founded Mutts&Mittens (M&M) back in April 2015 which rescues and rehabilitates stray dogs and cats, while operating as a mid-way home for rescue injured animals from the streets.
"In between, we also conduct several programmes such as adoption drives to rehome homeless animals and the most crucial part is where we strongly emphasise the TNRM programme (Trap, Neuter, Release and Manage)," the M&M website reads.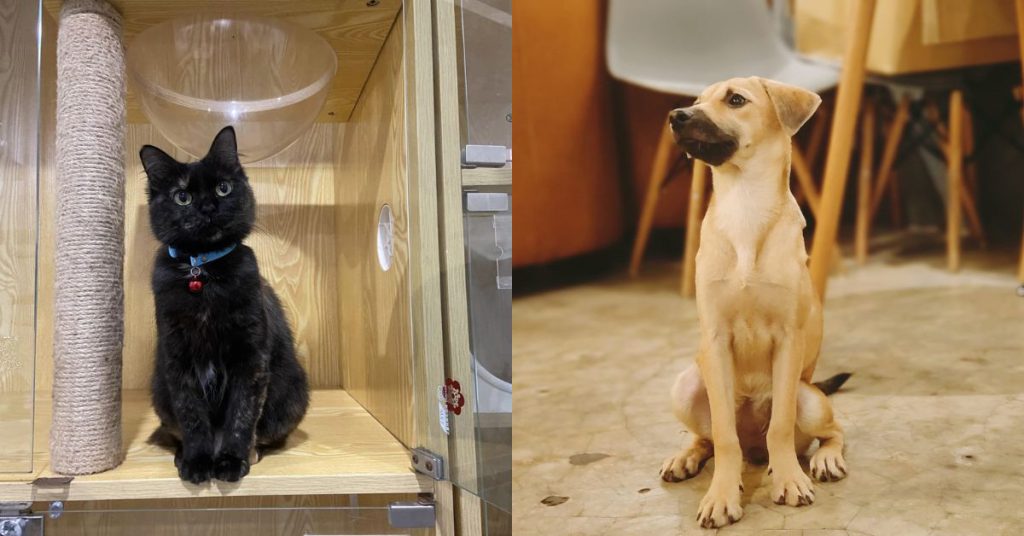 Growing up, Choon Kit has always been particularly fond of cats and dogs. However, he only got into rescuing strays when he was older.
"I remember at the time, I had just graduated, and I would go teach tutoring classes after work," he said. "On the way to tuition one night, I heard a paralysed puppy screaming in the distance. When it saw me, it struggled to crawl towards my feet."
But once the puppy reached Choon Kit, it stopped its screaming and instead, used all of its energy to lean its head against his shoes, as though it was wishing for him to save it.
Yet, Choon Kit couldn't, as he had to rush to class. Afterwards, he tried looking for the puppy to no avail.
"From then, I slowly paid more attention to stray animals and went from simply feeding them to rescuing them, and then ultimately founding 30 Nights of Strays," he shared.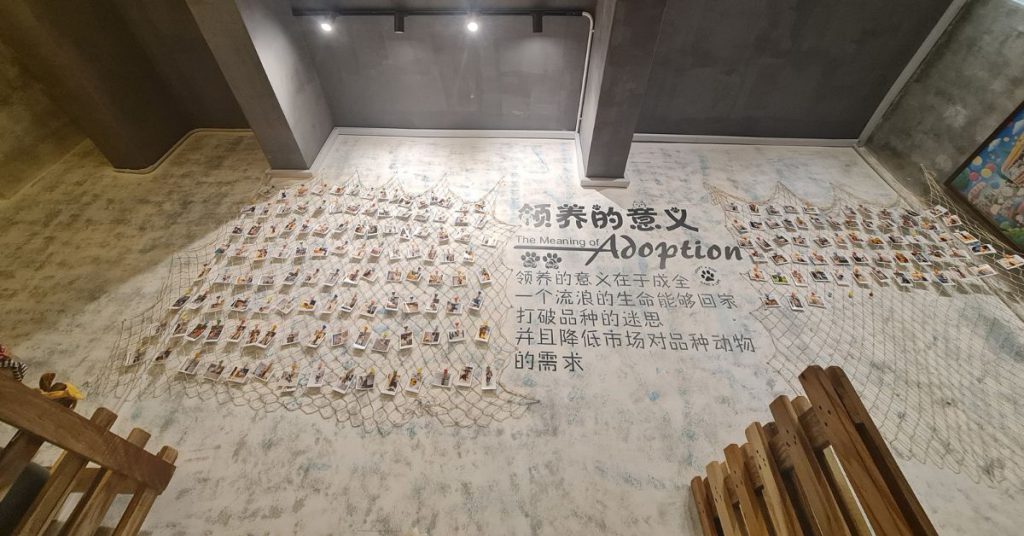 A different kind of animal café
30 Nights of Strays consists of two areas—one for dogs and the other for cats.
While food isn't the focus at 30 Nights of Strays, it is leveraging the café concept to highlight its stray animals. As such, it serves popular café dishes such as coffee, steaks, sandwiches, and more.
Staff members at the café naturally have to be adept at handling animals. This means they must be able to play with them, feed them, and clean them.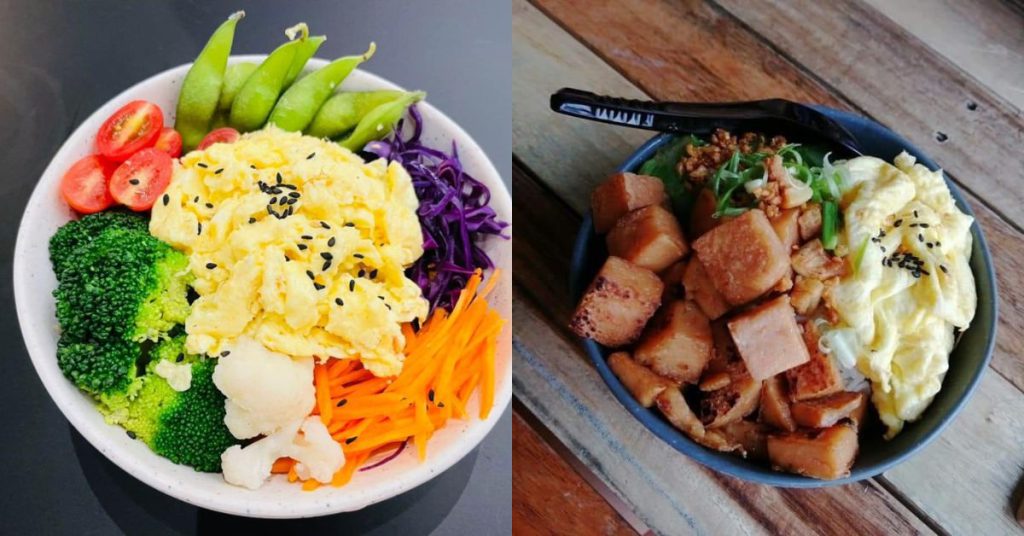 "Unfortunately, not too many people can accept this kind of work, which causes us to face labour shortages," Choon Kit said.
As for keeping the space hygienic, the team uses clinical-grade disinfectants.
While a portion of the animals at the café comes from M&M's rescue efforts, some are brought in by volunteers. Staff members will choose which animals to board based on their vaccine status, age, and temperament.
"We try our best to really understand the personality of the dogs and cats, so that we can appropriately match them to suitable adopters, which will help lower abandonment rates," Choon Kit said.
Keeping the business afloat
When asked about the financial status of the business, Choon Kit shared that 30 Nights of Strays has struggled to break even, and often operates at a loss.
"I, too, wish that the café could be my full-time job, but in reality, it can barely sustain itself, much less support my own living expenses," he shared.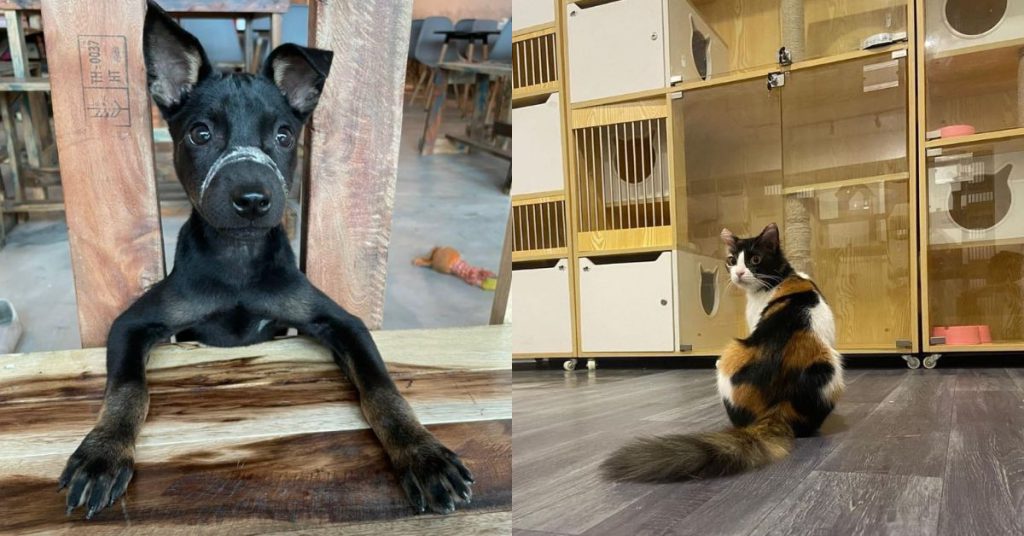 However, while the café hasn't achieved success in the traditional sense, it has been able to help more than 200 cats and dogs find good homes.
"If I give up, it means that these stray animals will lose their only hope, the only platform that is still willing to support them and find them a good home," he said.
As such, he continues to commit to the business, despite operating at a loss.
Changing the perception of strays
Having been rescuing strays for nearly 10 years now, Choon Kit has observed an improvement in terms of the public's attitude towards stray animals, something he hopes to continue to carry out through 30 Nights of Strays.
Yet, he believes that it's still true that people prefer purebred animals instead of mixed breeds.
For example, a lot of people will also come and ask if 30 Nights of Strays has breeds such as golden retrievers, huskies, and Pomeranians for them to "adopt", which Choon Kit said he's not sure whether to laugh or cry about.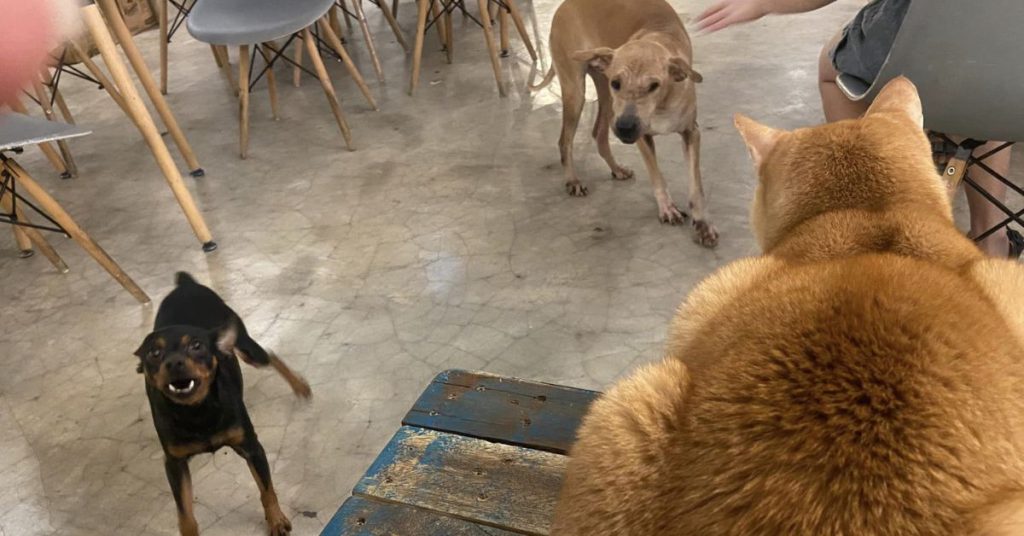 This is why he doesn't think it's likely for more cafes to adopt a concept similar to 30 Nights of Strays.
"As many mixed-breed cats and dogs are still disliked, to operate such a business, you must first abandon the idea of making a lot of money," he explained. "This kind of goes against human nature."
When Choon Kit first shared the concept of 30 Nights of Strays with his friends, a lot of the reactions he got were negative.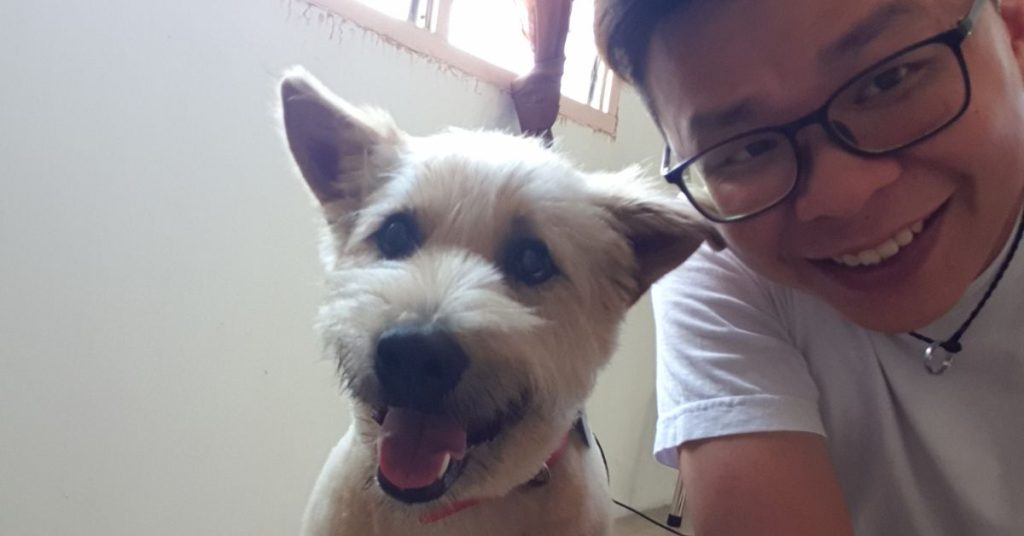 People would tell him, "If I wanted to see stray dogs and cats, I'd just go to the pasar (wet market). Why would I need to go to your café? You're rescuing dogs, rescuing cats, and rescuing idiots, is it?"
"Not a lot of people can handle this kind of thankless work," Choon Kit said. "And even if they do choose to open such a store, the question is whether they can persist to do it."
And this question remains to be one that Choon Kit and his team have to constantly answer.
Learn more about 30 Nights of Strays here.
Read other articles we've written about Malaysian startups here.
Featured Image Credit: 30 Nights of Strays