Local beauty patch brand Dododots has taken their business to a new level, with their vending machine that dispenses their pimple patches.
Their machine debuted at RIUH 2023 on April 8, and now has a more permanent home in Asian Avenue, Sunway Pyramid for the next six months.
The business was started by CEO Esther and CMO Ethan, who themselves had struggled with acne in the past and weren't satisfied with existing pimple patches.
To them, those were rather dull-looking and tended to fall off too quickly. So, they came up with fully-coloured pimple patches that come in adorable designs like flowers, butterflies, cats, and more. These are supposed to last longer too.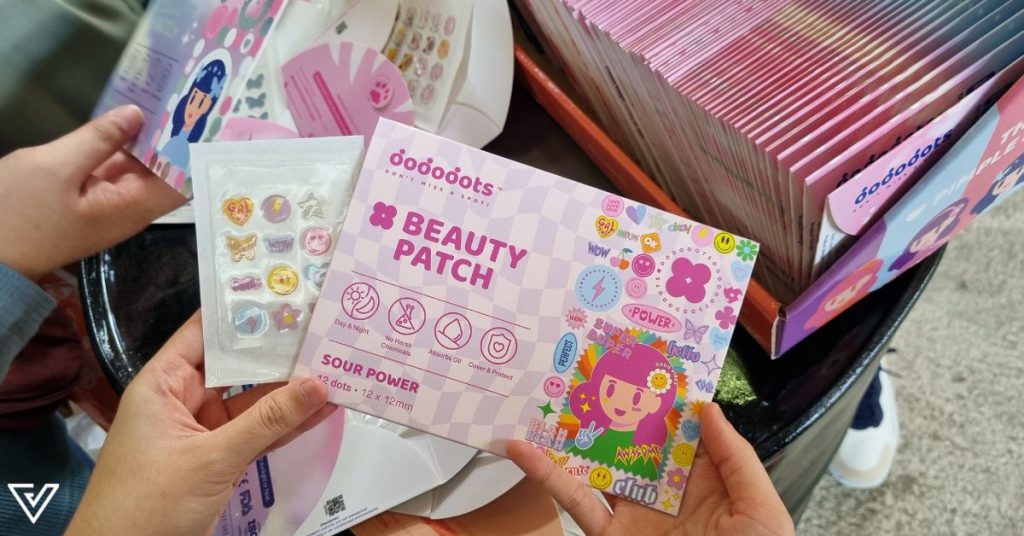 Their goal is for users to feel comfortable and still look good while going out with a pimple patch on. That way, plans don't have to be cancelled due to lowered self-esteem.
The vending machine idea came about when Esther and Ethan noticed that a significant number of customers would pay for instant delivery for their pimple patches, despite the high fees.
At the same time, they realised that they weren't always around to tend to urgent delivery requests, so the thought of opening up a retail store came to mind.
"But factoring in the cost for renovations, rental, interior design, and manpower to man the store, it became financially unviable for us to carry out the plan," the duo told Vulcan Post.
Thus, they purchased a vending machine as a solution to all these problems.
Esther and Ethan added, "One of the benefits of having our pimple patches in a vending machine is removing the need for interaction between a salesperson and the customer."
"Being acne sufferers ourselves, there are days we just want to hide away from conversations, photos, or social activity."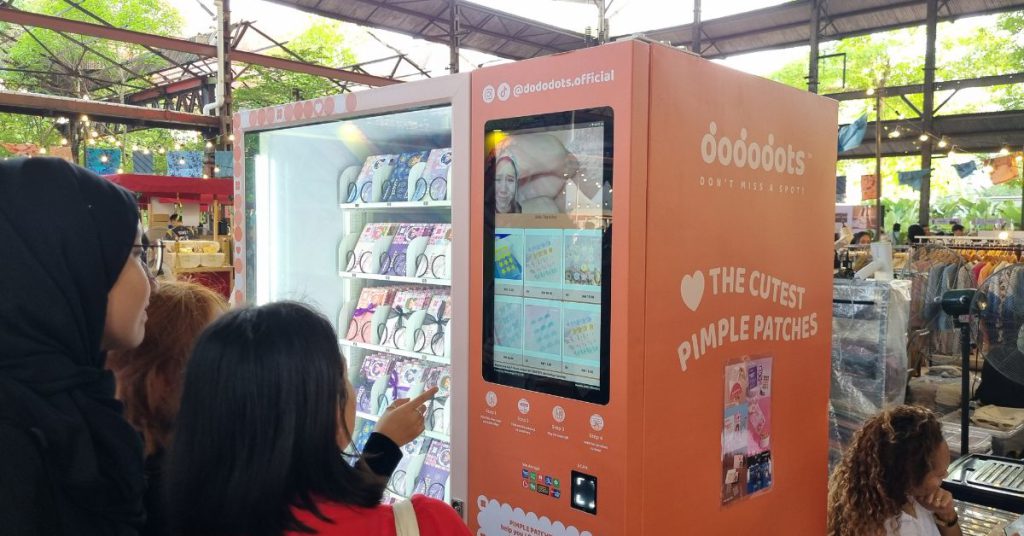 As the previously online-only brand branches out into offline channels, they're looking to maintain lean operations and cost-efficient marketing strategies.
To that end, they'll be testing the market demand for their vending machines before launching them in different locations.
"But we definitely see this as the future for our business model," the duo said.
"Our goal with vending machines is to have them around the whole of Malaysia, Singapore, and eventually Southeast Asia."