Ever since the Spanish cabinet approved a bill last year which grants menstrual leaves for women, debates have been triggered around typically neglected issues. They include menstrual health and what it means to be a woman in the workforce.
Should the fairer sex suffer in silence with these health-related conditions, or should companies be more accommodating to their needs and provide menstrual benefits?
Dictionary time: Menstrual benefits can refer to a number of company policies that allow menstruating employees to take better care of their health. These benefits can include paid menstrual leaves, the option for flexible working, free menstrual-related products, and short breaks during work hours.
Through a survey, we asked Malaysian employees and employers for their thoughts on the matter. Being a still-taboo subject, we were surprised to find that 88.9% of total respondents actually agreed that companies in Malaysia should provide menstrual benefits.
Diving deeper, we also found the potential pros and cons to such an arrangement:
| Pros | Cons |
| --- | --- |
| Company's turnover rates could be lowered | There is the possibility of the benefits being misused/abused |
| Employees have better work performance and less careless mistakes | Companies might be hesitant to hire women |
| Company becomes more appealing to job seekers | It could breed resentment between colleagues within the workplace |
To better understand how the pros and cons actually materialise in real life, we decided to reach out to several companies in Malaysia that have implemented menstrual benefits.
Admittedly, it was difficult getting responses as this practice is either not yet widespread, or companies declined to respond to us. In the end, we managed to get answers from three companies, ours included.
Bieu Personal Care Sdn Bhd
Bieu Personal Care Sdn Bhd (Bieu) is a Malaysian period-care brand that began as a means to combat period rash and confusing sizes.
They create hypoallergenic sanitary pads made from 100% organic cotton core, and feature leak locker technology that prevents side leakages.
The brand has been providing menstrual benefits to its employees since it was established in 2020. Believing that everyone performs best when they're comfortable, the brand figured it was the right choice.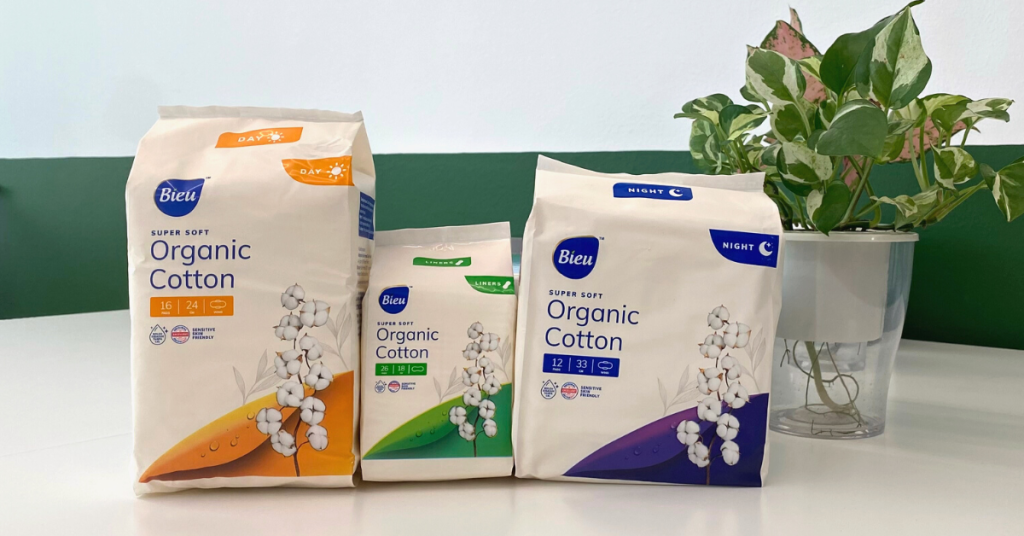 "Since it's a feminine hygiene brand, they (the founders) understand what women go through every menstrual cycle. [So] ever since the start, Bieu has provided menstrual benefits for women," said David, the brand's director.
To date, Bieu's employees are given three main menstrual benefits. Menstruating workers can apply for paid menstrual leaves without any documentation of proof (e.g. medical certificate) or prior approval. This is on top of normal medical and annual leaves.
Employees would need to apply for it directly on the company's internal portal, or just inform the head of department before working hours.
If Bieu's menstruating employees prefer to work from home, they may choose to do so as well. So, the option for hybrid working is available.
And lastly, as a period-care company, they provide free sanitary pads in the office.
Of course, it wasn't a spur-of-the-moment decision. The founders were concerned about how this policy might upset other non-menstruating employees and be seen as "unequal treatment".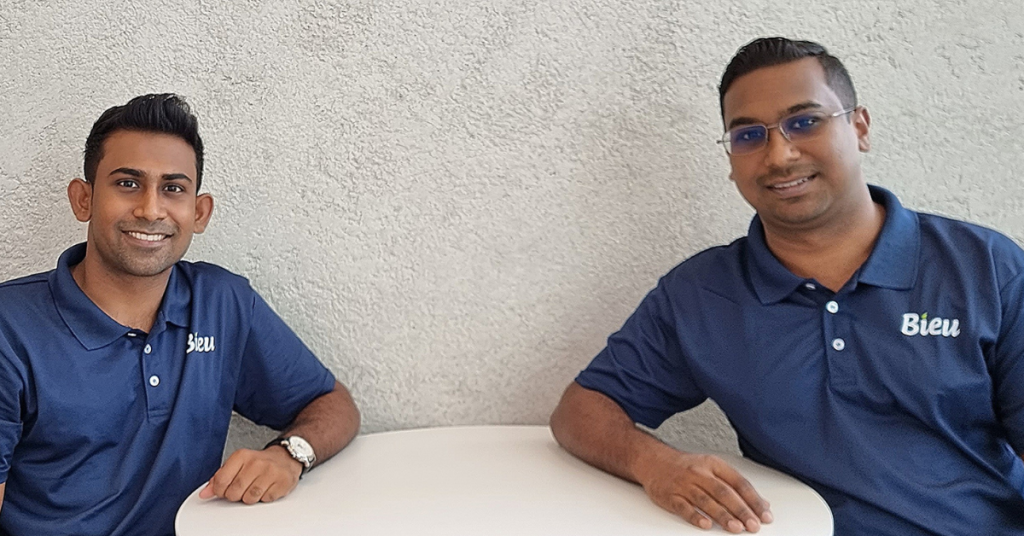 The solution they came up with was to provide benefits equally, regardless of gender. They do this by providing additional paid leaves and extra work from home hours for non-menstruating employees.
David shared that because of this, there hasn't been much resistance or backlash from his colleagues.
When asked what advice he would give to other companies considering such policies, David said, "It's a very subjective matter. I think the best advice would be to look into your business nature and see how these benefits can be incorporated."
LightsUp Network Solution
Founded in 2005, LightsUp Network Solution (LNS) is an IT services and consulting firm based in Bangsar South (AKA Kerinchi). Its core business is in SD-WAN Technology and Internet Managed Services.
The brand also has branches in East Malaysia, specifically Kuching, Sarawak to widen its market reach.
As befitting of an IT firm, LNS has adapted and shifted its mindset along with the times. Its most recent effort is introducing menstrual benefits in its offices from September 2022.
Speaking to Vulcan Post, Dang Chin Loong, the brand's founder and CEO, explained that the decision was made after an increased awareness of the challenges faced by some of his menstruating colleagues.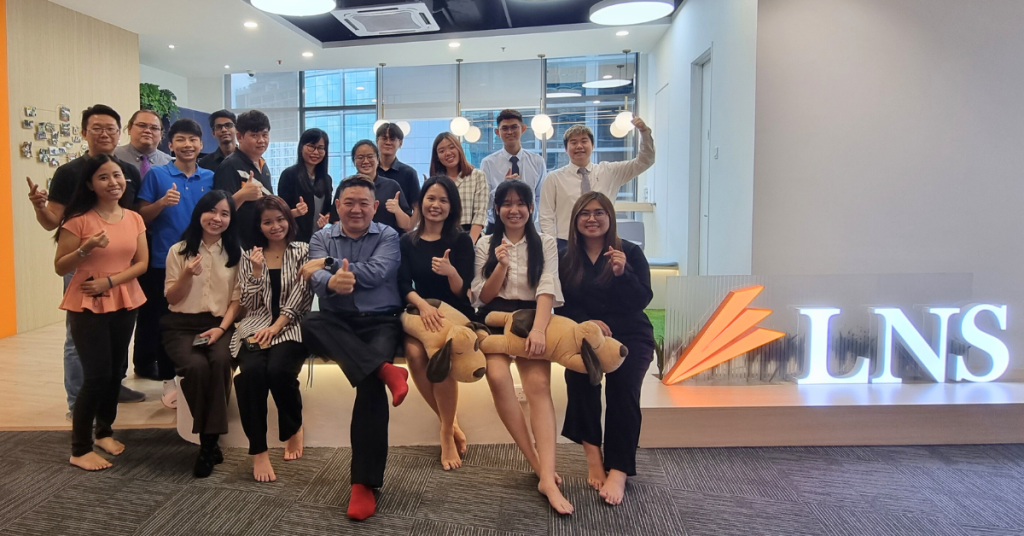 "Out of empathy and concern for our female employees, who make up over 65% of our organisation, we decided to provide menstrual benefits."
The benefits in question include the option to work from home one day a month to ensure employees can work comfortably while dealing with menstrual pain.
Although, this was a huge concern in the beginning because the founder was worried of the uneven bias and how it would affect company morale.
So, similar to Bieu, LNS promotes gender equality by providing male employees with another incentive—the ability to clock out earlier on the first and third Fridays of the month. This allows them to avoid peak traffic hours at its HQ in Bangsar.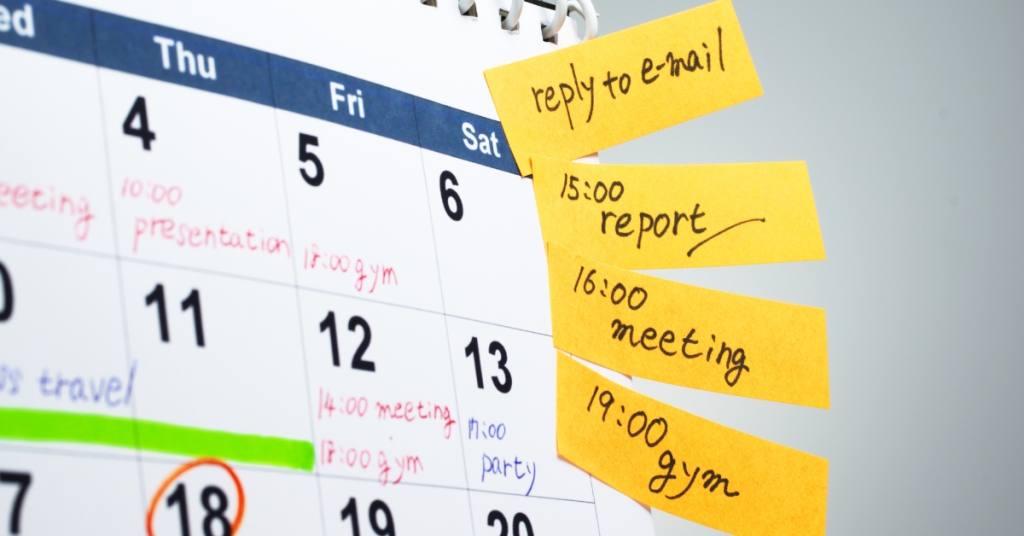 In the seven months since the benefits were introduced, Dang shared, "So far everyone is happy and the policy is going really well."
"We understand that many companies may not provide such benefits due to concerns about lost working hours. But we believe that this small fraction of time is a worthwhile investment in our employees' well-being and happiness."
By doing so, menstruation also becomes less of a taboo in and out of the workplace. "Companies can play a role in educating everyone about menstrual health and gynaecological disease. [And] at the same time reduce the stigma surrounding menstruation."
GRVTY Media
A few months ago, Vulcan Post Malaysia's parent company (GRVTY Media Malaysia) began providing us with the option to work from home during our menses.
This menstrual benefit is applicable for two days in a month and requires no formal documentation. All we have to do is inform our HR department and team leads before office hours.
According to GRVTY Media's managing director, Sarah Enxhi, the decision to implement this company policy was after noticing the trend overseas.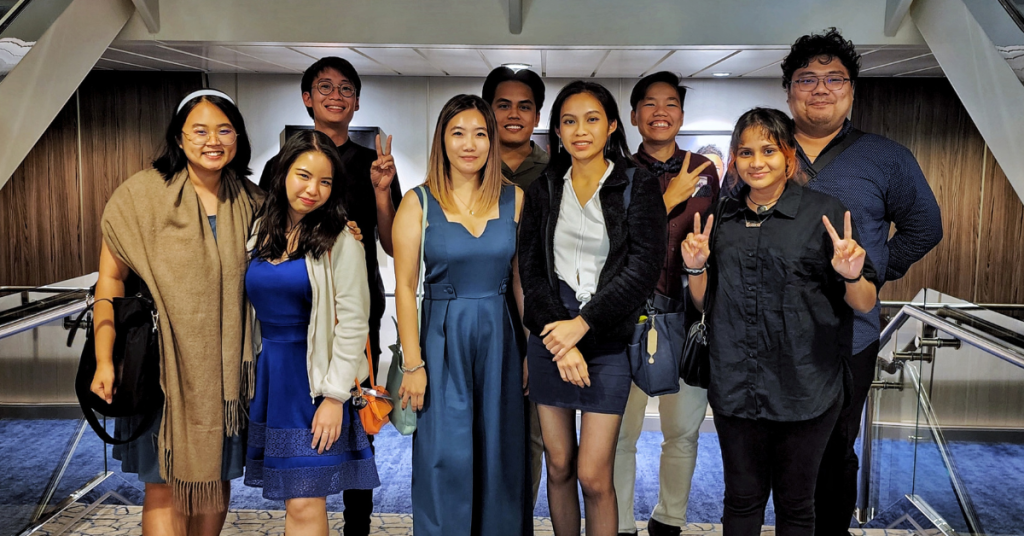 "It wasn't as though people demanded for it and so I had no choice but to give it. It was more of because we were in the position to provide it, so that's why I wanted it to be provided," she shared.
"And the reason why the company's in a position to provide, is because we have people who, I believe, work with integrity and trust. Therefore, there is no distrust that people would take advantage of it or misuse it."
Of course, GRVTY Media's company size does play a factor.
Smaller companies like ours typically have a limited workforce, and a single absence could still affect GRVTY Media's overall operations, even with backup plans in place. This is why our company provides the option to work from home instead of a full-on paid menstrual leave.
Plus, as a woman herself, Sarah believes that individuals understand themselves best.
"You know your own pain threshold, working capabilities, and productivity level best. If you feel [like] the pain is too much or you're sick and unable to work, then you [can] just take the day off. That's what the [paid] medical leaves are for, right?"
GRVTY Media also does not insist on having an MC as proof that your application for a medical leave is valid.
That said, the general argument against providing menstrual benefits is how it might upset other non-menstruating employees because it is deemed "unequal treatment". So, how does GRVTY Media work around that?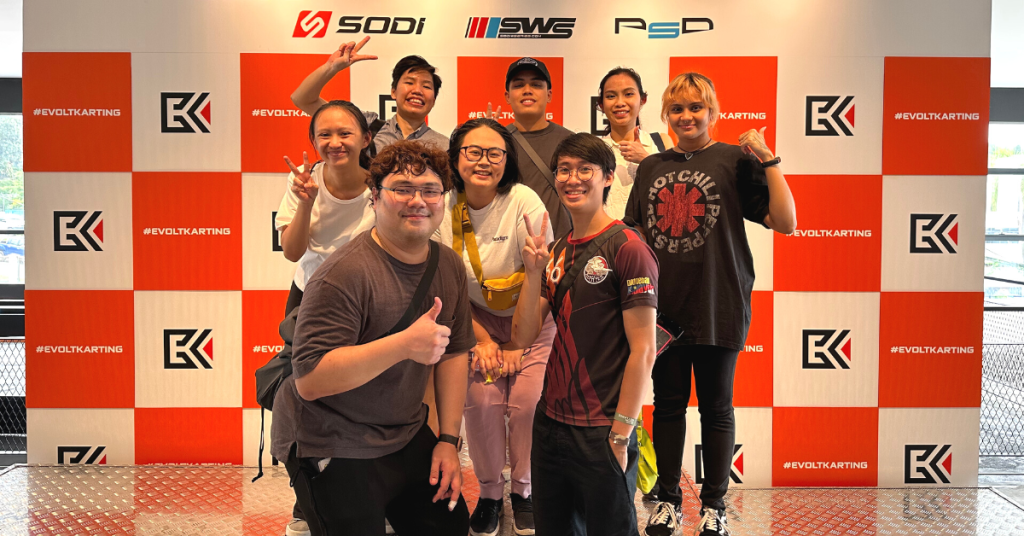 "Okay, so this question makes me laugh because the word 'fair' comes up a lot, and if the universe was fair, everyone would be menstruating," Sarah said.
"Yes, of course it's unfair. Is it unequal treatment? Yeah, sure, it is unequal. But is there a reason for the inequality? Yes, there is. It's not without reason."
She explained that the goal of this policy is to provide a working arrangement that is the most effective in boosting productivity and working comfort, which is why providing menstrual benefits wasn't a concern at all to the management team.
"If this arrangement really does upset anyone [not menstruating] by a long mile and they find it unacceptable, then to me, this isn't the company for them," Sarah stated.
In terms of what needs to be considered when implementing menstrual benefits, Sarah said there are two main factors that need to be taken into account: Is the company able to work around it and adapt to it? And do you trust your employees enough to work with integrity?
"I'm not saying that it's such a straightforward case for bigger companies, but I do believe that the foundation of implementing these benefits are driven by these two questions."
Are menstrual benefits, realistically, a viable option for businesses in Malaysia?
Based on what the companies we interviewed have shared, the answer appears to be yes.
So far, these companies have not found menstrual benefits to be disruptive to overall employee productivity, as interestingly, more employees opt for working from home instead of outright leaves.
David explained that his colleagues at Bieu typically apply for menstrual leaves once every three months. "Our employees don't really use the menstrual leaves as often. They prefer working from home during menstruation."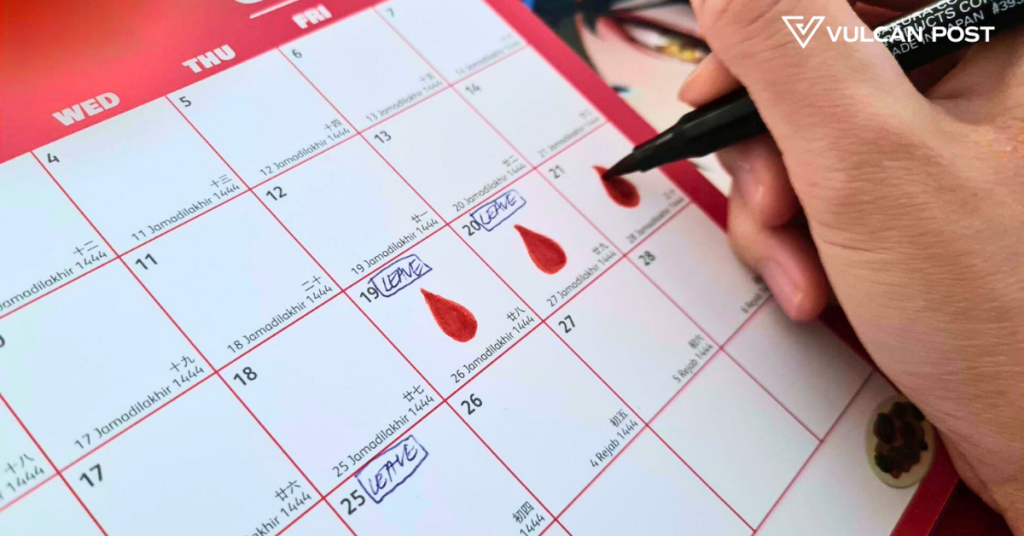 In the past few months, only one of our colleagues at GRVTY Media has also utilised the menstrual benefit of working from home.
Meanwhile, our previous survey findings also found similar sentiments, with 88.9% of total respondents preferring the option for flexible working (which includes WFH) compared to complete menstrual leaves (68.5%).
Think of it this way— just because you provide someone with the option to take a leave, it doesn't necessarily mean they'll choose to always take it.
Companies can also prepare for any workflow disruptions due to menstrual benefits in a similar way to how they would generally prepare for everyday operations.
If an employee is suddenly on sick leave or emergency leave, what sort of arrangements are in place to ensure company goals are still met?
Planning workflow in advance gives companies a chance to adapt and shift things around if someone suddenly has to go on leave.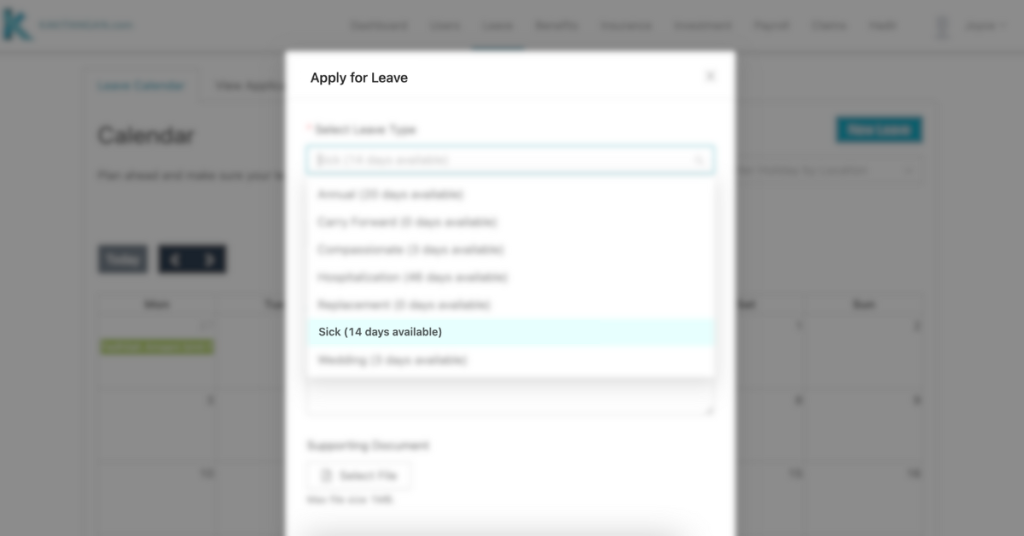 Other respondents from our previous survey also explained that a company should have contingency plans and handovers in place for when a colleague's menstrual leave extends beyond a set number of days.
The respondent elaborated, "Specifically for my team, we are also able to request for help from the rest of the function (with over 40 people) to complete certain tasks if you're absent or overwhelmed."
"Most of the time people are eager to help because it's fun to try something a bit different from their usual client work. [And] promotions and increments within the company are contingent on demonstrating the capability to complete certain tasks."
Setting a weekly or monthly KPI can further ensure that companies still meet their targets without sacrificing the welfare of employees.
These are just some examples of how companies have made menstrual benefits work for their teams, and at the end of the day, there is no one-size-fits-all method to implementing them.
A company should look at its operations, structure, employee needs, and more, then decide what menstrual benefits to provide based on those.
Read about what Malaysians had to say about companies providing menstrual benefits here.
Read about the pros and cons of companies in Malaysia providing menstrual benefits here.
Featured Image Credit: LightsUp Network Solution (left) & Bieu Personal Care Sdn Bhd (right)