Hailing from Alor Setar, Amrit Muralidharan grew up fascinated by financial modeling, econometric analysis, mergers and acquisitions, and corporate strategy. So, it's no surprise that Amrit decided to pursue finance and economics at the University of Melbourne.
Meanwhile, his childhood friend, Suraaj Ravi, had studied Chemical Process Engineering at Universiti Teknologi Malaysia (UTM).
However, a few months ago, the two made a short video about their business which has since garnered 129K views on Instagram and over 50K views on TikTok.
The video introduced the pair as having studied chemical engineering and economics. The twist? They both ended up pursuing something different—starting a candle business by the name of Complemen+ together without their parents' knowledge.
A scent-sorial experience
Describing himself as a "scented candle connoisseur", Amrit is someone who would associate certain scents with how they would sound as music.
"I'd picture how they'd look visually from colours to textures, and begin explaining this multi-sensorial experience to the people around me," he explained.
"Little did I know, I actually have a rare neurological condition called synaesthesia that causes one sense to involuntarily unlock the other. In this case how a certain smell would sound."
After finding this out, Amrit started to think about how he can share this plethora of simultaneous, mood-altering senses with the rest of the world.
"And voila, Complemen+ was born," he declared.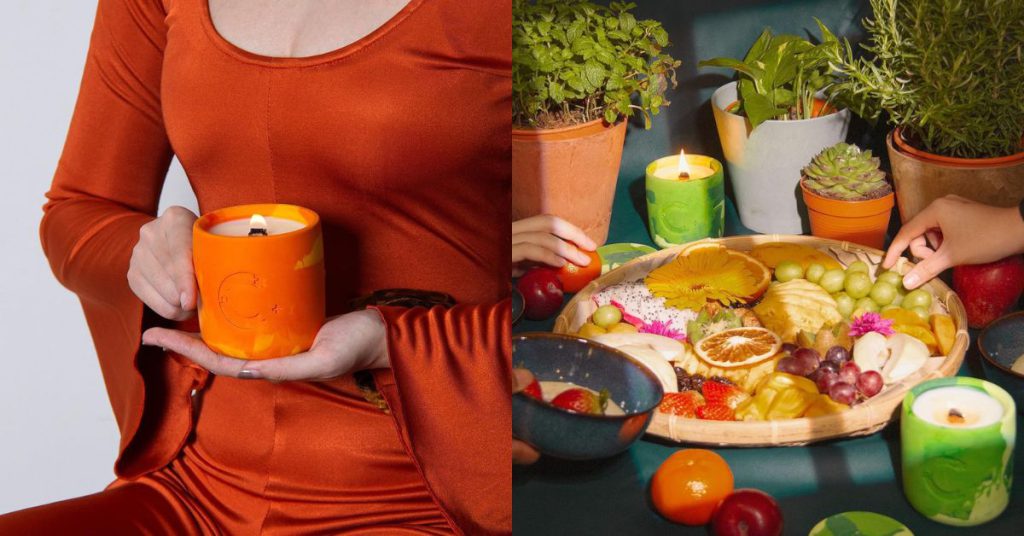 Another thing that Amrit wanted to tackle with Complemen+ is how a lot of conventional scented candles negatively impact the environment.
According to Amrit, 95% of scented candles use glass that undergoes an energy-intensive production process when being burnt which ends up releasing as much carbon dioxide as they weigh.
Furthermore, some candles use synthetic ingredients which are hazardous when inhaled while some brands also use plastic packaging which is non-recyclable.
"I pitched this idea to my childhood friend and now co-founder Suraaj," Amirt said. "The first thing he said was: 'This is your craziest and most random idea thus far. You want me to dump my fascination for the oil & gas industry to make scented candles? Let's do it!'"
Igniting the spark
Although it officially launched on April 14, 2023, they've been actively posting about the brand for months now. Amrit and Suraaj are now running Complemen+ as their full-time jobs.
"It took quite some time before pursuing the B2C route as we were occupied with our first-ever brand collaboration with Pestle & Mortar clothing and a few corporate gifting orders," Amrit said.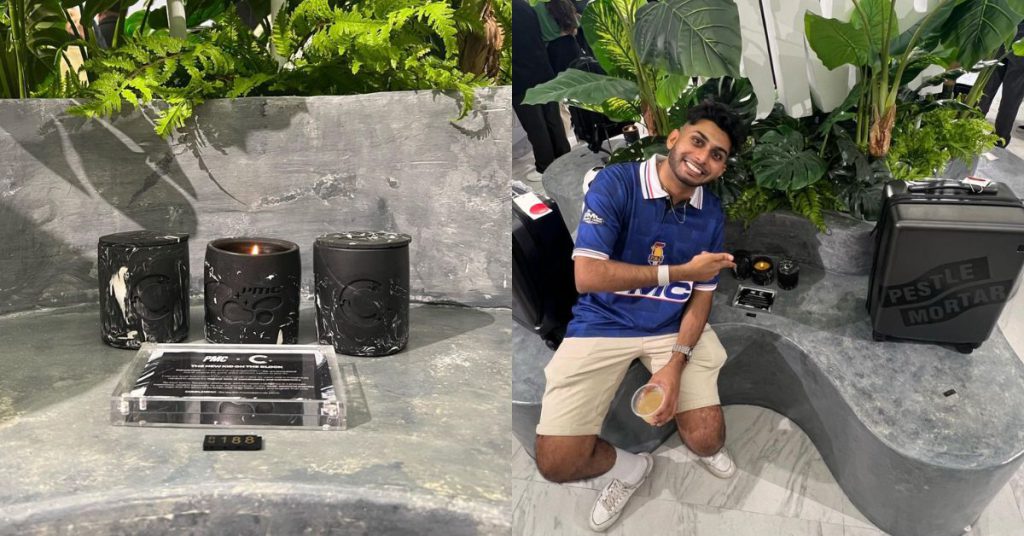 The two don't have any formal experience in entrepreneurship, but had both represented Malaysia in the Jaguar Land Rover 4×4 in Schools challenge when they were in high school and college.
"This was pretty similar to starting your own car brand as we needed to find sponsors, conduct digital marketing, reverse engineer, and proceed to build a miniature Landrover before pitching the entire thing orally and in the form of a 20-page written portfolio," Amrit explained.
Complemen+'s first product line is called "The Missing Puzzle Piece" and comprises three different "mood-evoking" candles. The scents are called RIMBA, ELEMENT, and INAMORATA.
The brand uses a clean, slow-burning wax blend that is housed in a durable, heat-resistant Jesmonite jar that's made from gypsum, which is considered to be one of the most abundant materials on our planet,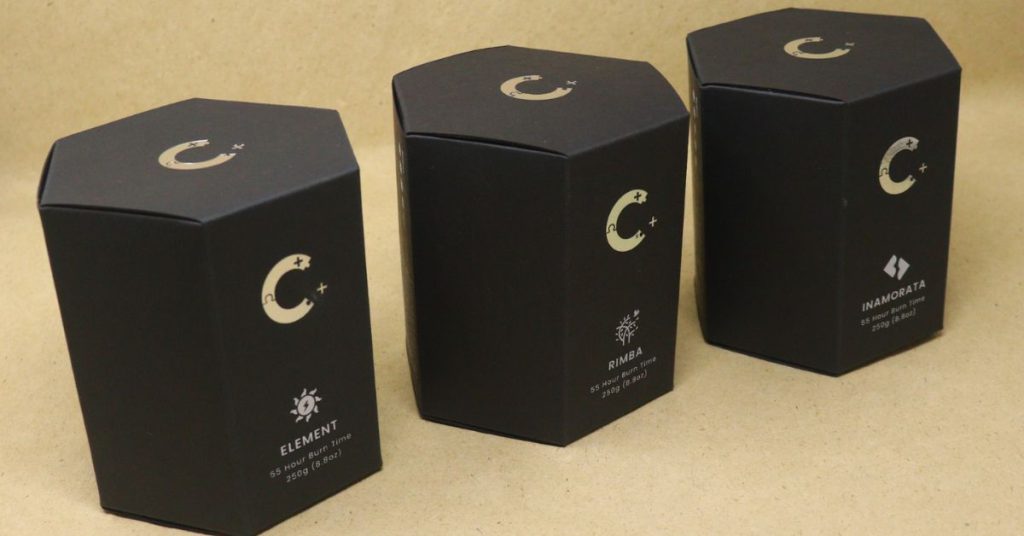 These Jesmonite jars are also custom-made, meaning no two are the same.
"They're designed to optimise performance through a dial which helps monitor the burning hours, inclined inner walls to prevent tunnelling, and an inclined floor to ensure complete combustion," Amrit said.
Holding a candle to the competition
Going back to what Amrit had set out to achieve, each scent actually comes with an exclusive Spotify playlist, curated using AI.
The products also come in biodegradable packaging. The candle boxes are made out of cotton rag waste, a byproduct of the textile industry. To protect the candles during transit, the team uses mushroom packaging in place of styrofoam.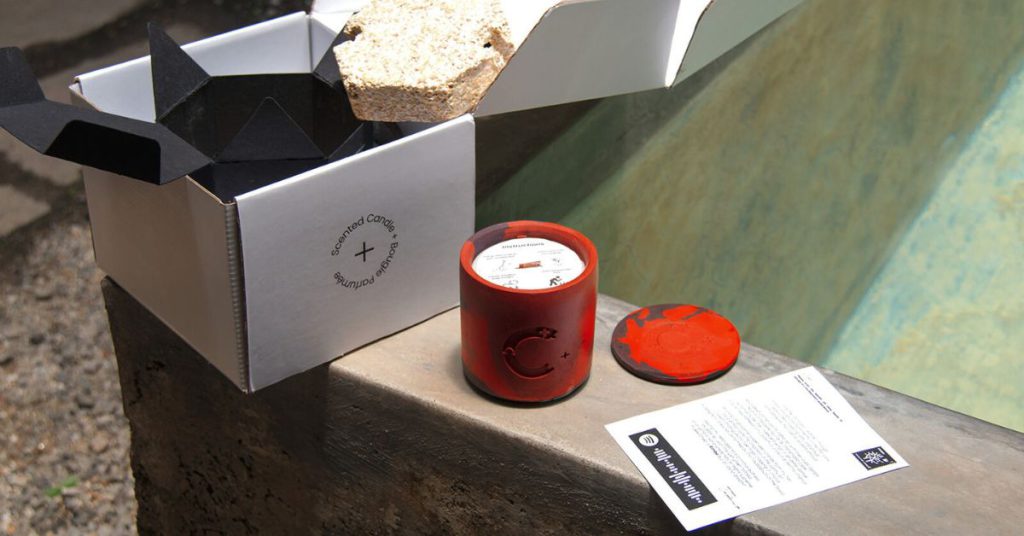 Not only that, the mailer bags are sustainable, too. Amrit describes them as "tree-free, plastic-free, and compostable". Instead, they're made with cornstarch.
Moreover, Complemen+ ships out their candles with seeds and soil pellets so the candle jars can be transformed into plant pots once they're finished burning.
Considering that the local candle industry is quite saturated, with many notable names such as Lilin+co, Anbo, Kandle Kandle, and more, this edge helps to differentiate Complemen+ from being just another candle brand.
That said, Complemen+'s candles are quite pricey, though, with an early bird price of RM198.88 and a final price of RM228.88.
Beyond the products, though, Amrit believes Complemen+ also functions differently as it "operates like a tech company with the heart of a small business".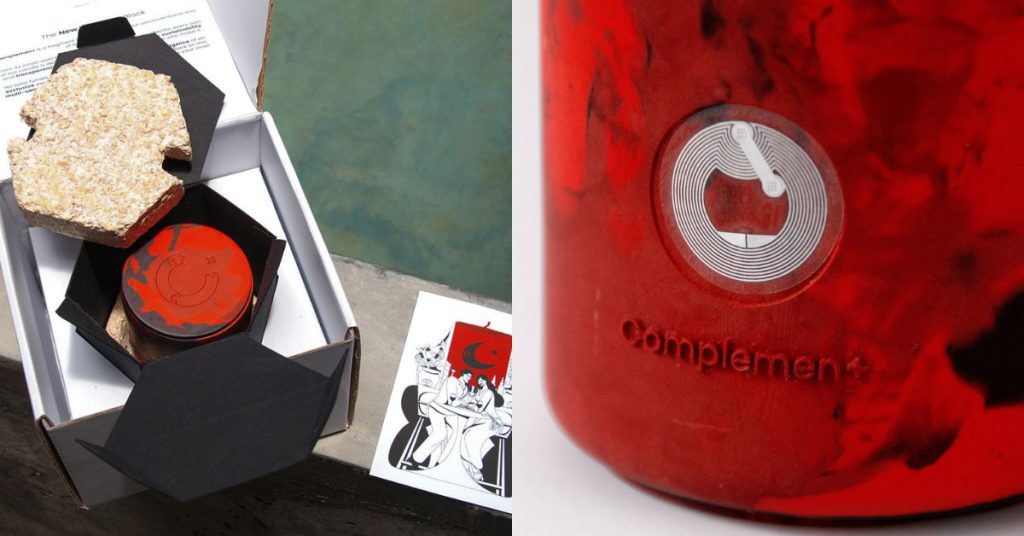 One tech-savvy thing Complemen+ has implemented is embedding NFC chips onto the surface of their candles. This allows for easy access to product information. Users can also return the jar or repurpose it to collect loyalty points using these NFCs.
"Our future plans are to train our algorithm to curate scent recommendations based on our users' playlists and preferences," he said.
Fanning the flames
Amrit confidently shared that he believes Complemen+ is, "brewing something special, nothing like the world has ever seen yet".
"We would like to reinvent the wheel for Direct-to-Consumer products that tend to be factory-manufactured goods with a mere label serving as the brand's identity," he said.
The founders understand that scalability is always a challenge, especially with artisanal products, but Amrit believes that if they marry the right machinery with the right skills and personnel, it's more than possible to grow the brand.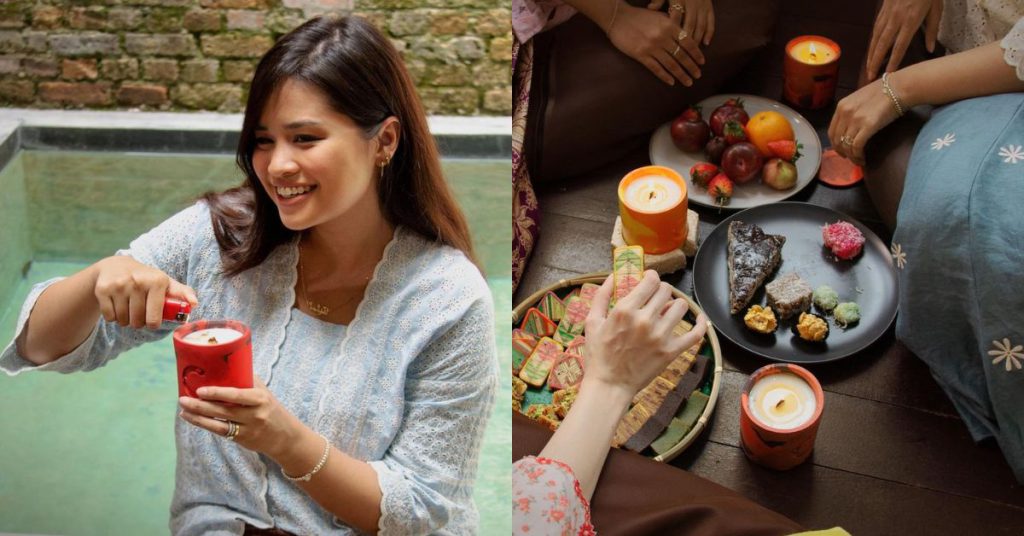 With that philosophy in mind, the team aims to sell at least 3,000 candles by the end of the year. This will be the first step in their bigger goal of becoming the number one home fragrance brand in Asia that's technology-enabled.
"Our biggest goal would be to leverage our country's smart manufacturing factories to manufacture candle jars that are biodegradable," he added.
To accomplish these plans, Amrit and Suraaj are looking for investors to help scale their operations by acquiring the right machinery, expanding their current two-man team, and conducting unconventional marketing and branding campaigns as well as data analysis.
Keeping the fire burning
A burning question that followers may have for the two founders is whether their parents have since found out about their business.
And indeed, Amrit and Suraaj have decided to come clean.
"They weren't too pleased at the start but after pitching the entire vision to them, they're convinced (at least we hope so)," Amrit shared.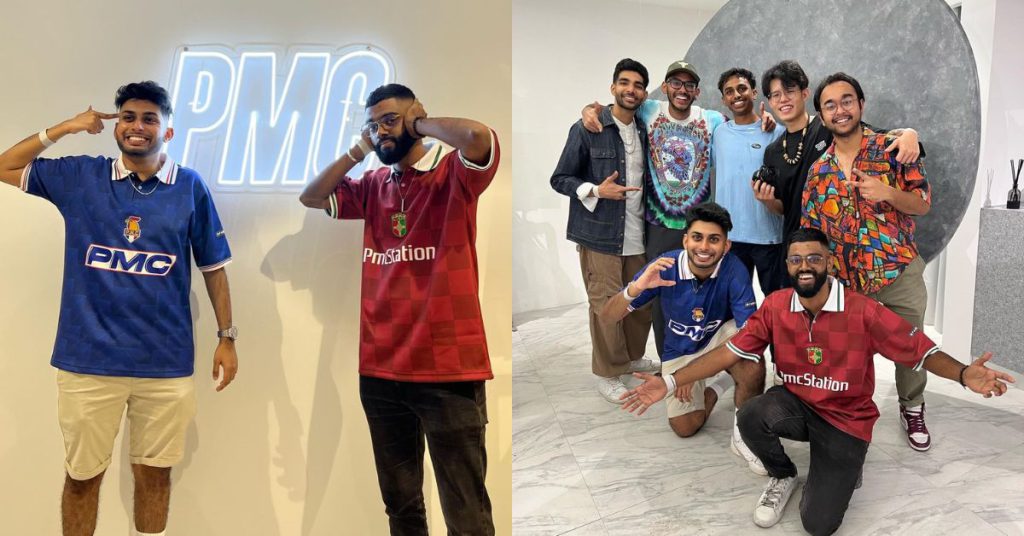 He also added that his parents are of the opinion that he should challenge himself to the best of his ability while he's still young, so that he's not left with any regrets in the future.
Yet, he feels that there's still a stigma attached to not working traditional white-collar jobs, especially given their field of study. Amrit said that he and Suraaj still get advice from acquaintances and relatives to pursue conventional jobs.
"However, it's great that we've become a lot more resilient and driven as entrepreneurship is for the changemakers, never for the faint-hearted."
Featured Image Credit: Complemen+